Pools, Music, Arrests, Gowanus, and more
Piotr Orlov | Jun 24, 2021 • 7 min read
Great new releases by L'Rain, Conclave, Jason Nazary and Analog Players Society & Masta Ace, and tons of lovely live music all weekend.
---
Billy Richling | Jun 24, 2021 • 2 min read
The teenagers, both from Flatbush, were charged with second-degree murder in the fatal shooting of Devonte Lewis outside Urban Dove Charter School on April 29th.
---
Billy Richling | Jun 24, 2021 • 2 min read
Brooklyn Community Board 6's advisory vote conditions approval for the contentious rezoning proposal on funding for nearby NYCHA housing, among other asks.
---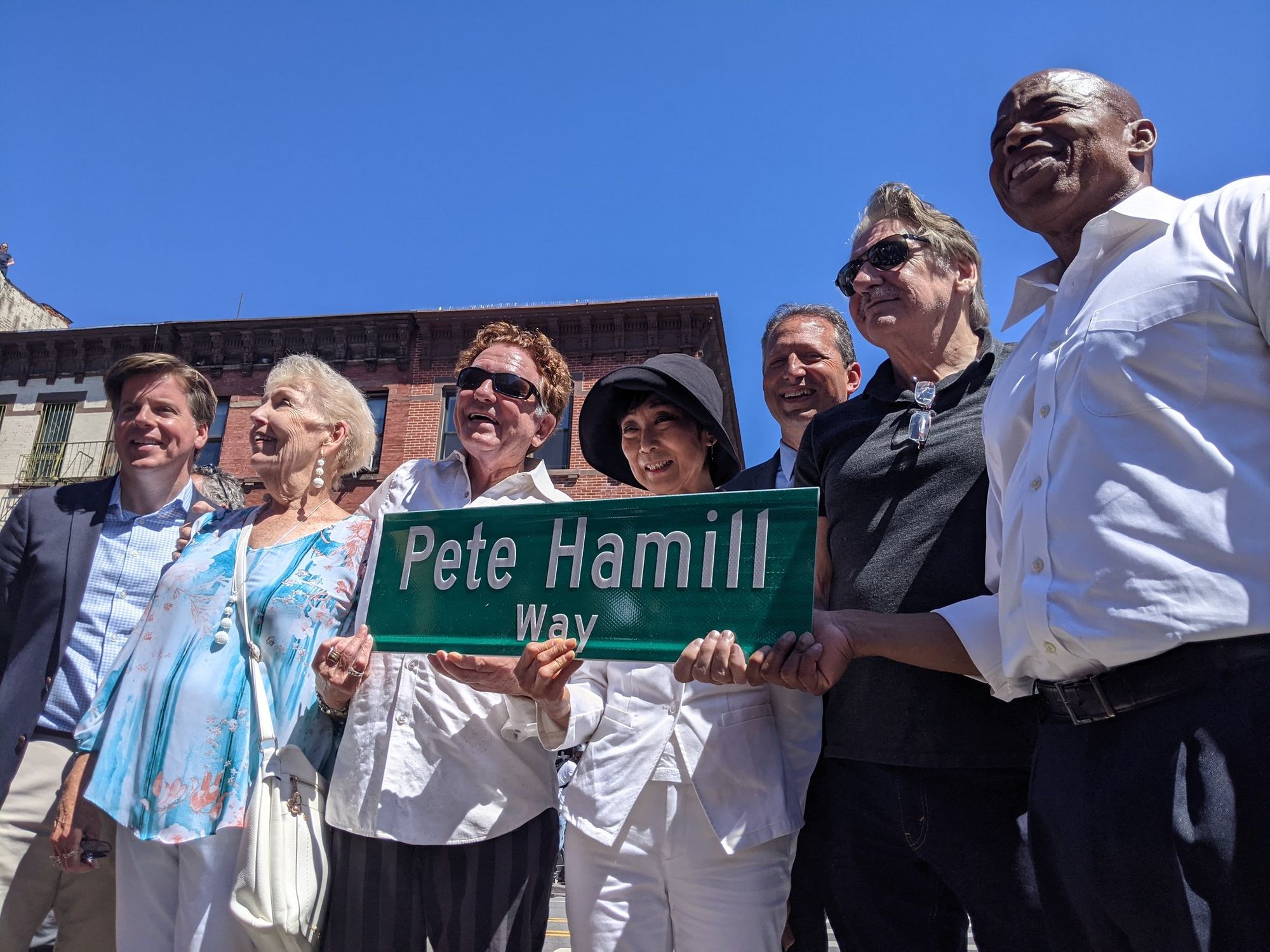 The intersection of 7th Avenue and 12th Street in Park Slope near his childhood home is now also known as Pete Hamill Way.
Hamill, whom the New York Times calls the 'quintessential New York journalist' died last year at 85. He was known for his reporting and columns and was the editor of both The New York Post and The Daily News over the years.
---
Pools are opening this weekend.
Tomorrow is the last day of school and all outdoor public pools will reopen without capacity restrictions beginning Saturday, June 26 and ending on Sunday, September 12. Hours of operation are 11:00 a.m. - 3:00 p.m. and 4:00 p.m. - 7:00 p.m., daily. Face coverings will be required to enter the facility.
This summer, Parks is transforming two more of Brooklyn's pools into Cool Pools - Howard, and Bushwick pools (in addition to Commodore Barry Pool, Douglas and DeGraw Pool).  There are sunscreen dispensers, and free meals for any New Yorker 18 and under, and no identification or registration is required.
---
Billy Richling | Jun 23, 2021 • 8 min read
We hope our reporting helped you to make informed choices if you  voted in the primary. While the final results won't be known for a while, we have started looking at what the election will mean to Brooklyn.
---
Not a paying Bklyner member? If you found this newsletter valuable, you can support our work for just $6/month or $60/year here.
---