Plans For 182 Flatbush Avenue, AKA The Triangle Building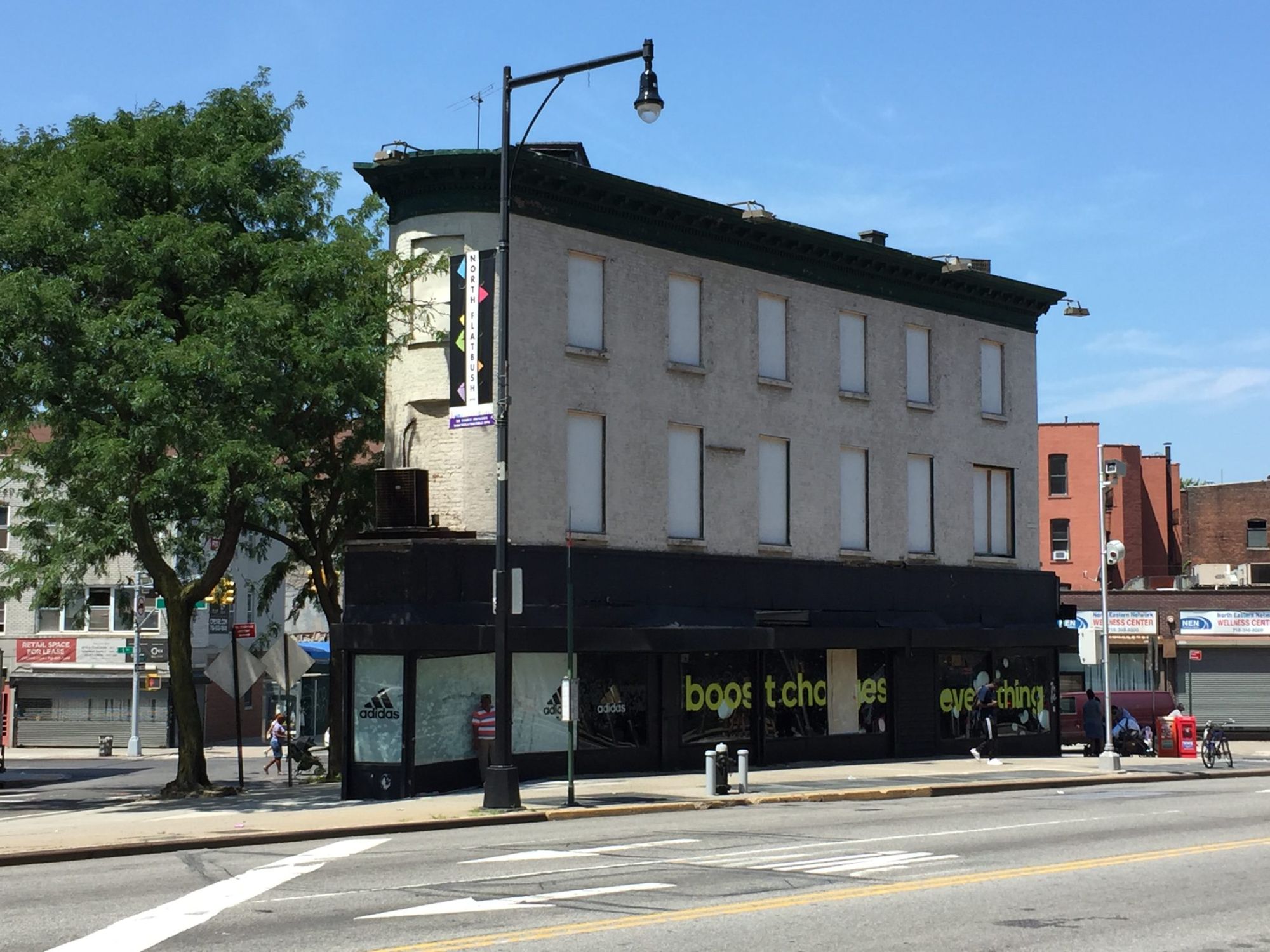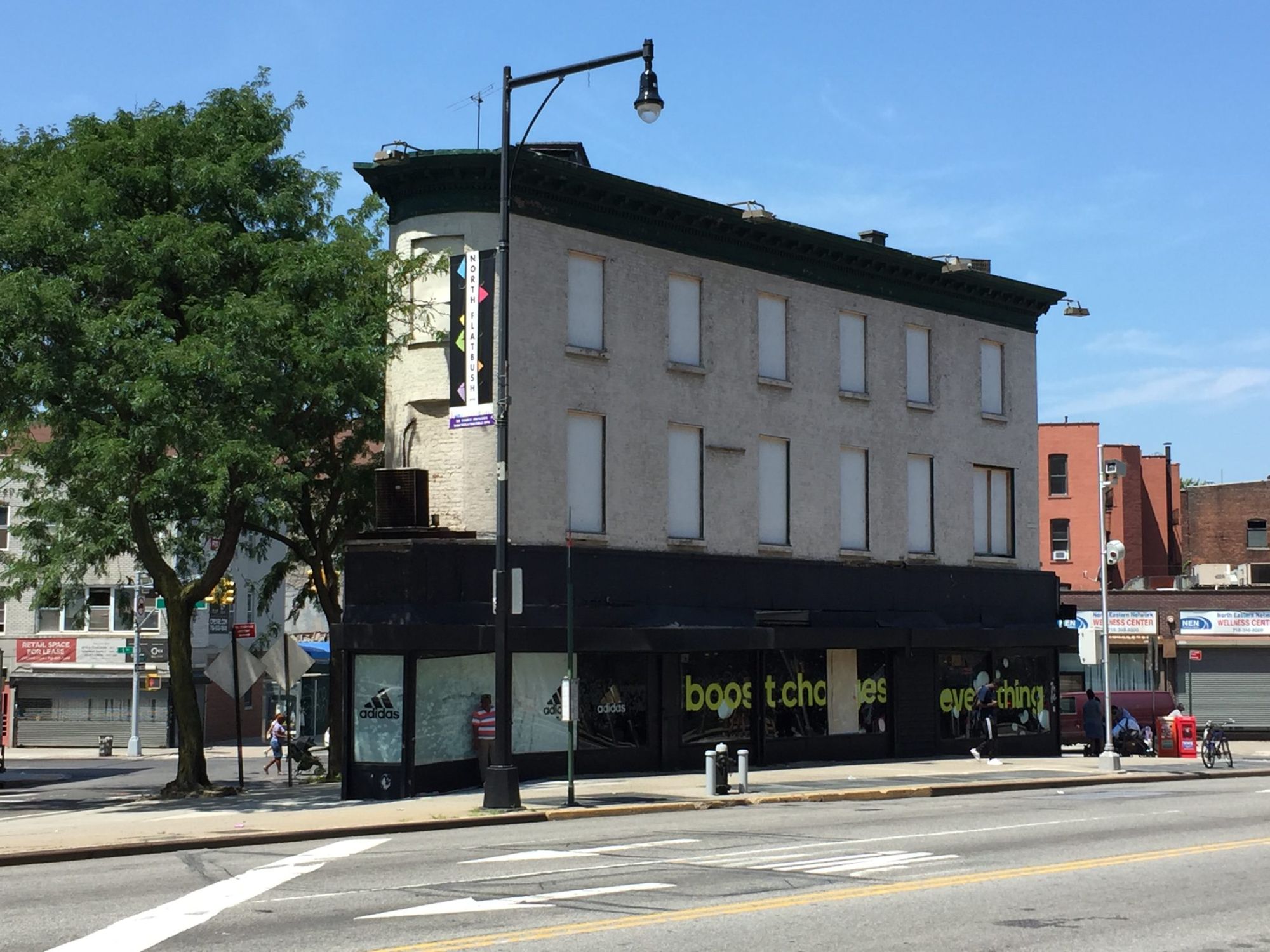 Vacant since 2013, the former Triangle Sporting Goods building located at 182 Flatbush Avenue across from the Barclays Center will be getting a modern transformation.
RedSky Capital recently unveiled renderings by AA Studio that show a new, sleek, glassy facade—reminiscent of an Apple Store—for the 4,790-square-foot, 19th-century triangular-shaped building, Brownstoner reported last week.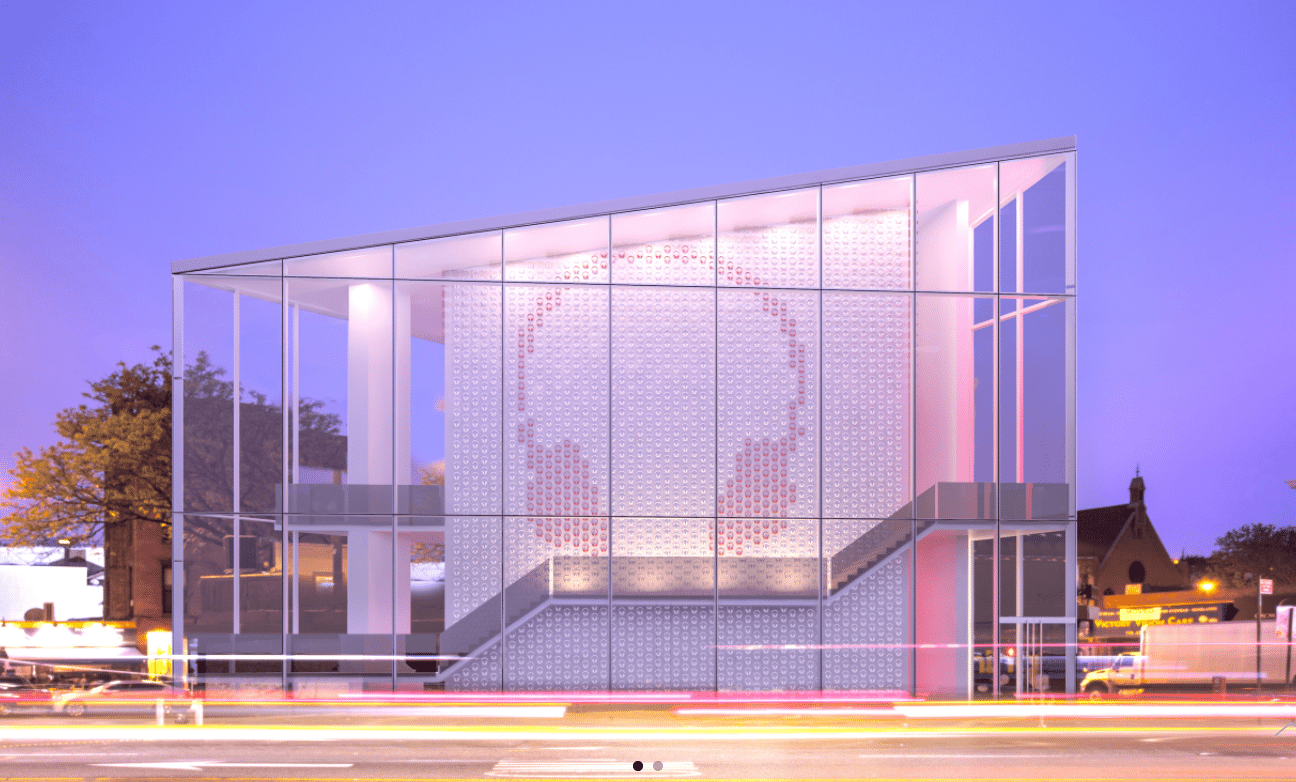 The initial renderings showed two plans—one three-story concept with a glass exterior emblazoned with logo-like images of giant headphones and basketball players, and a second concept which maintains much of the structure's original architecture but adds three additional glass-encased stories on top of the building, according to Brownstoner.
However, DNA Info reports that RedSky has nixed the second option and will raze the old triangle structure to make way for a brand new building that will be leased to one commercial tenant.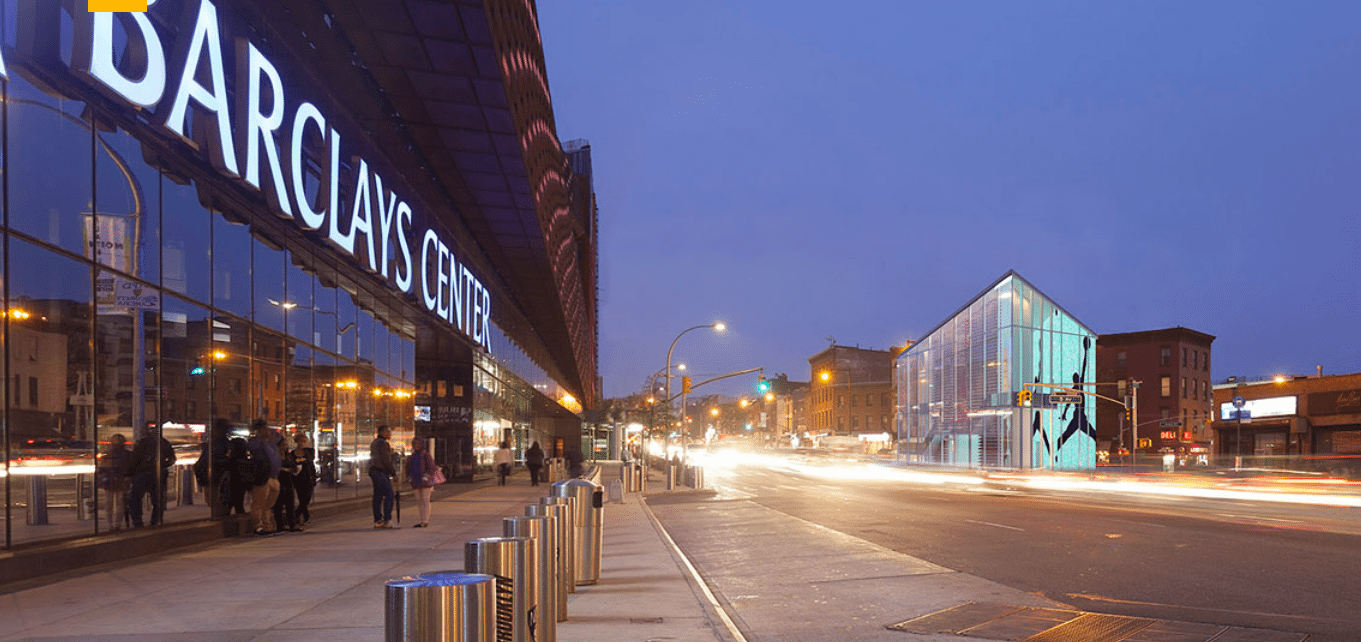 Triangle Sporting Goods was located at 182 Flatbush Avenue (between the intersections of Flatbush and 5th Avenue, Flatbush and Dean Street, and 5th and Dean) for 96 years, according to Brownstoner, until RedSky purchased the building from the sporting goods purveyor in 2013 for $4.1 million.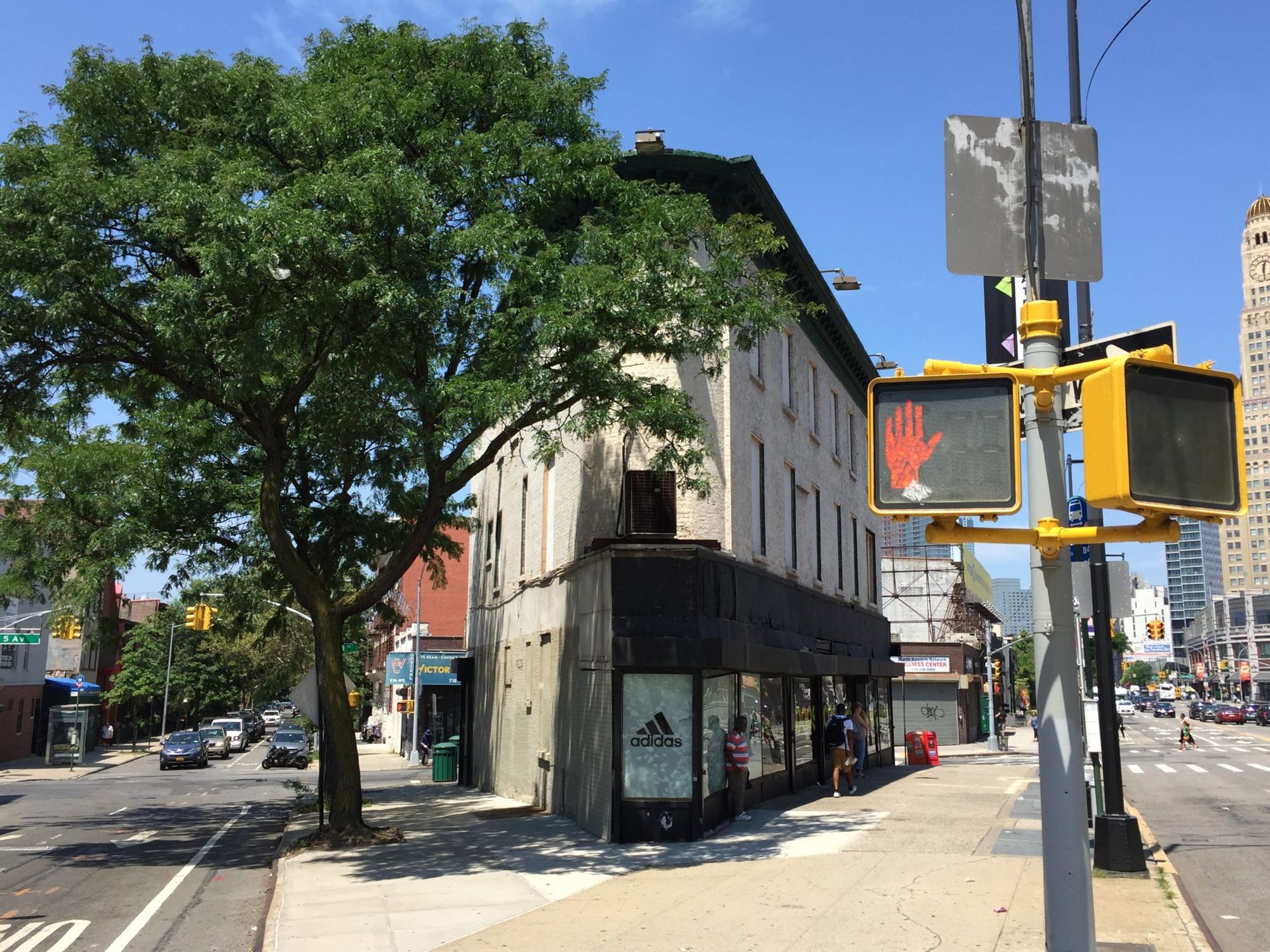 RedSky has been purchasing a number of properties throughout Brooklyn, particularly in Williamsburg, where the developer debuted the borough's first Apple Store in 2016.