BREAKING: Belt Parkway Floods As Storm Rolls In (Photo)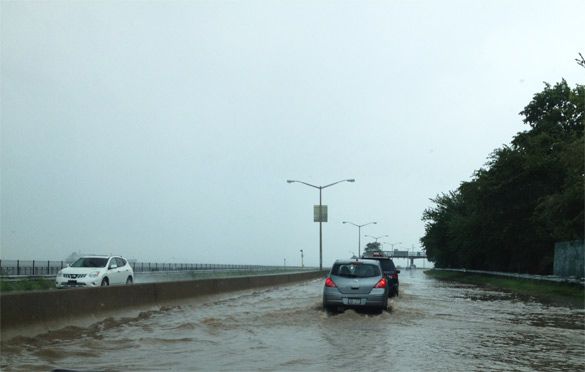 Less than 20 minutes after the Naional Weather Service issued a flash flood warning for Brooklyn until 2:00 p.m., Bensonhurst Bean reader Jennifer M. sent in the above photo of a flooded eastbound Belt Parkway.
Authorities have not yet closed off this flood-prone stretch of the Belt Parkway, as they've done in the past.
Please drive safely, and avoid going out at all until the warning expires at 2:00 p.m.