Parents File Lawsuit To Keep The Best Elementary School In District 16 Open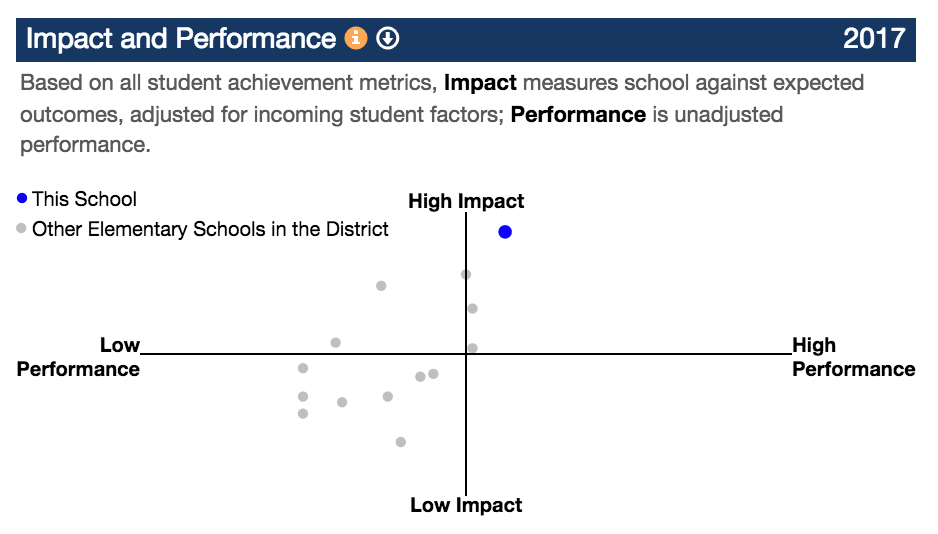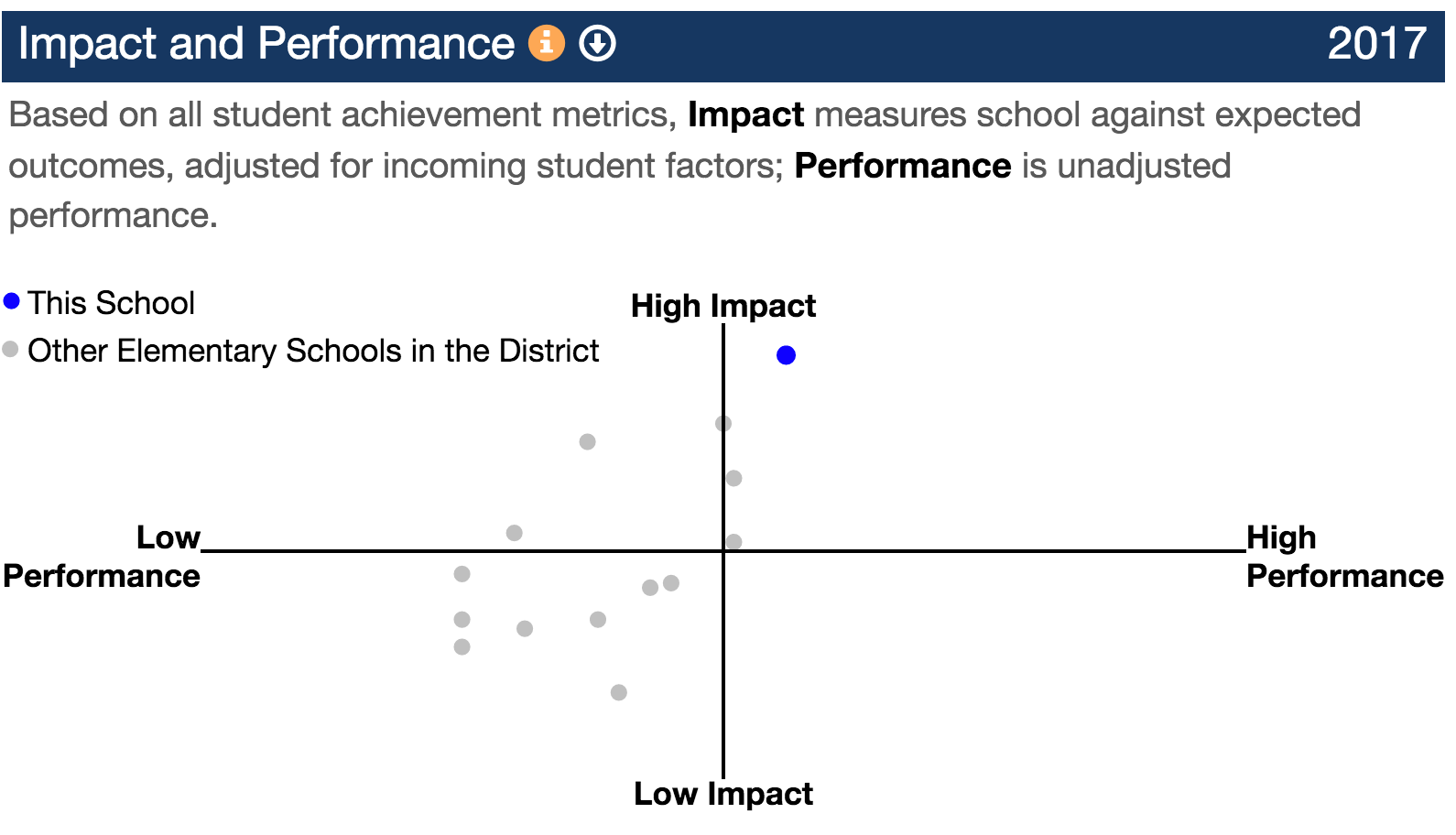 BEDFORD STUYVESANT – It was recognized as a Rewards school this winter – named one of the best in New York State. While it may not be the best school in the city, it is the best elementary school in District 16 and it does a great job of educating its students – by the city's own standards. Yet the City voted to close P.S. 25 last month because not enough parents were enrolling their children.
The other school co-located in this school building – currently a Success Academy elementary School is slated to become a middle school for Success Academy's network of charter schools. While it is unclear what will happen with the space P.S. 25 would vacate,  Success Academy will not be given any additional space in the building for this middle school, Success Academy says.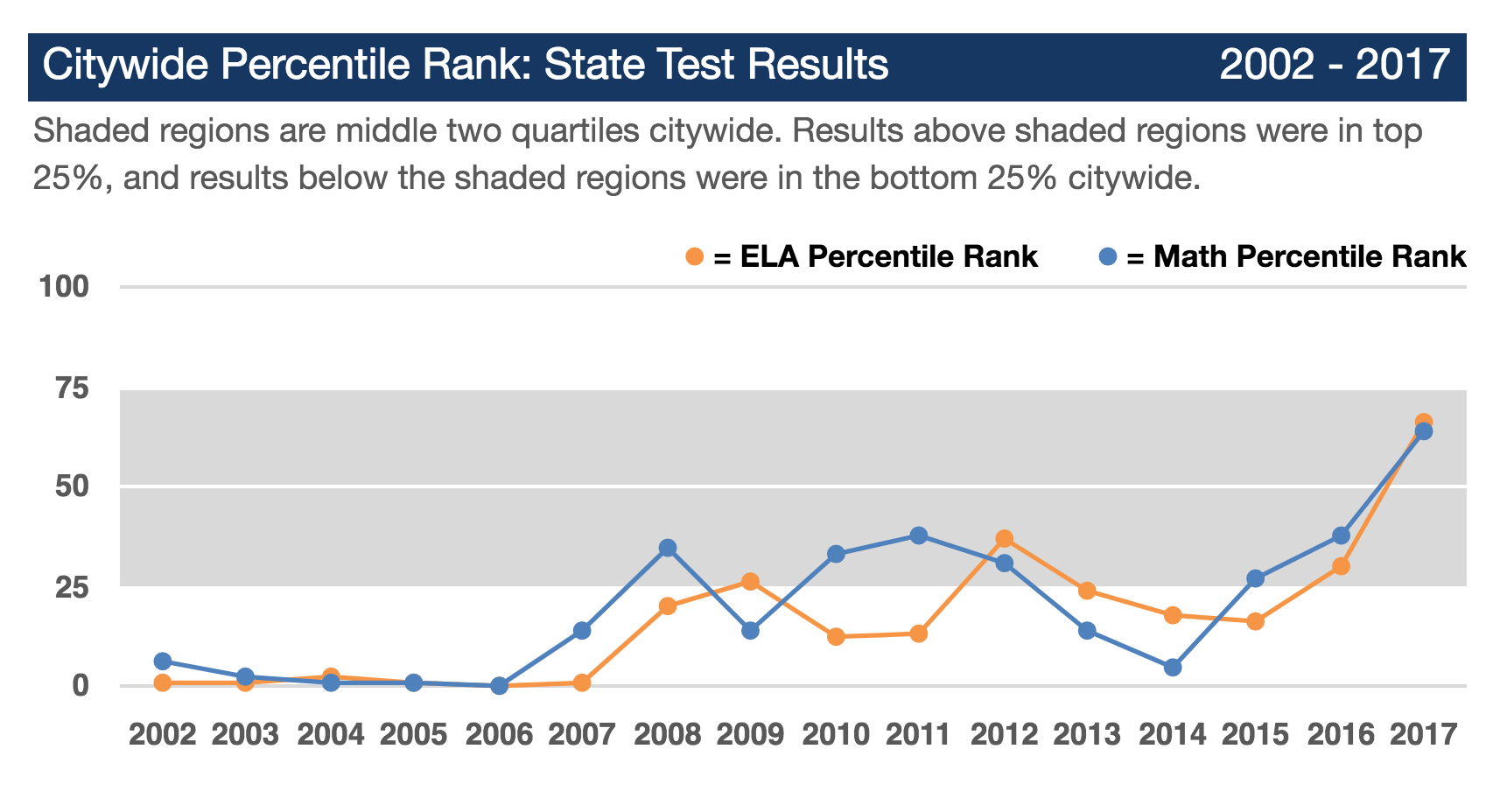 True. The school had been underperforming for a while. But it seems it had really turned around and parents of current students –  the plaintiffs in a lawsuit filed today in Brooklyn Supreme Court against the city's Department of Education to keep the school open – argue that along with failing to follow procedure and provide equivalent educational alternatives for their children – the city failed to let the community know how good the school was and how well the children attending it were doing, especially compared to kids in similar circumstances (the dark gray Comp lines in graph below).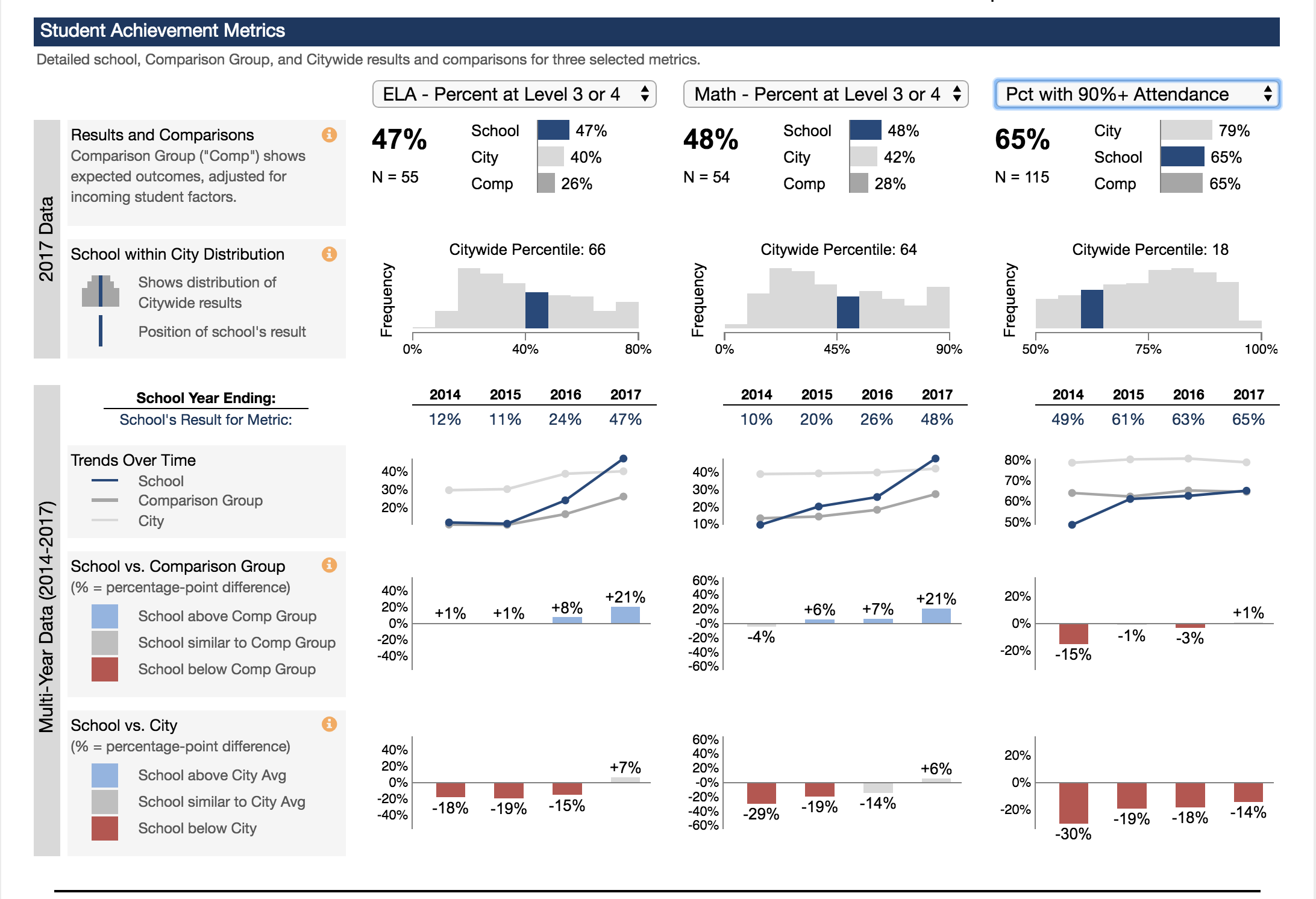 P.S. 25 Eubie Blake in District 16 is a zoned neighborhood school which currently serves 110 students in grades K-5. The great majority of its students – 85% – come from disadvantaged backgrounds, over 30% with disabilities and/or residing in transitional housing. Last year 23.3% of its students were homeless, and over 30% of student's had been homeless at some point, according to the lawsuit, explaining the one indicator by which this school falls short – attendance.
"My son, who has an I.E.P, loves the school.  It gives him and other students with a sense of community and stability that allow them to thrive" said Shakema Armstead, one of the three plaintiffs who's son is currently in a third grader at the school. "There is no reason for them to be thrown into another school where they would have to re-adjust to an entirely new environment, especially as P.S. 25 is doing so well."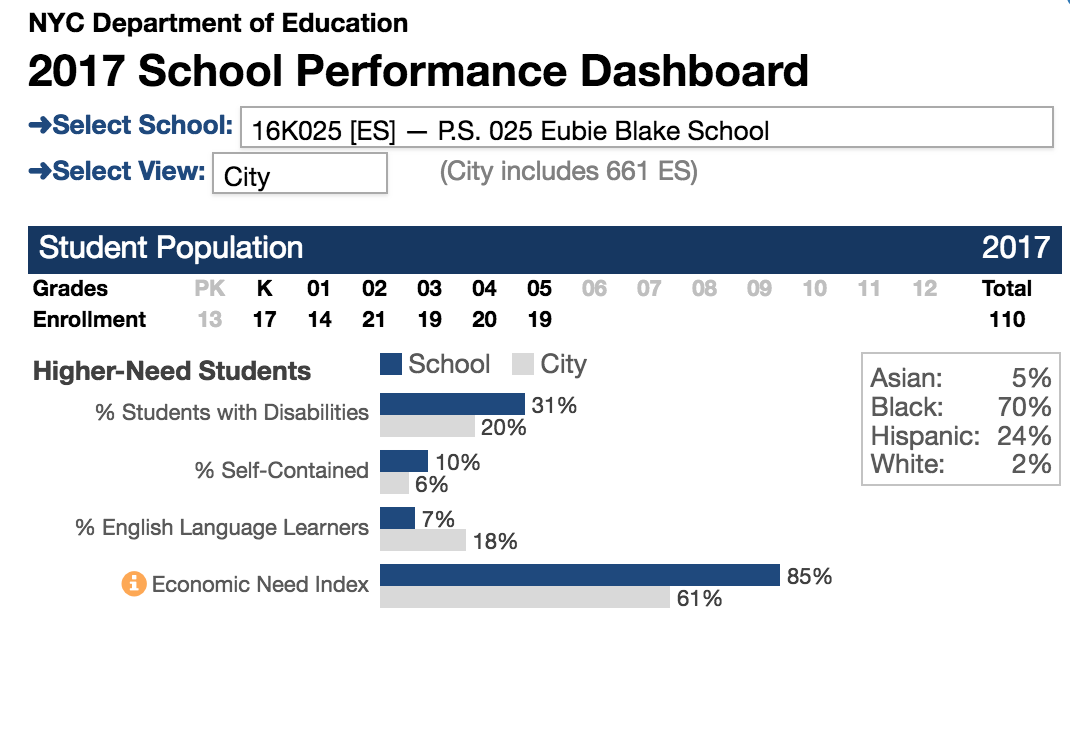 On February 28, the Panel on Educational Policy voted to close P.S. 25. It seems this was done without the district Community Education Council's approval, or a required rezoning plan for the children attending the school, according to the lawsuit. However, CEC16 is actually the ones who requested the closure, Daily News reported back in November.
According to DOE policy, children are entitled to be admitted at a school that would provide equivalent education. Where would they go, if DOE closes down by their own measure the best elementary school in District 16: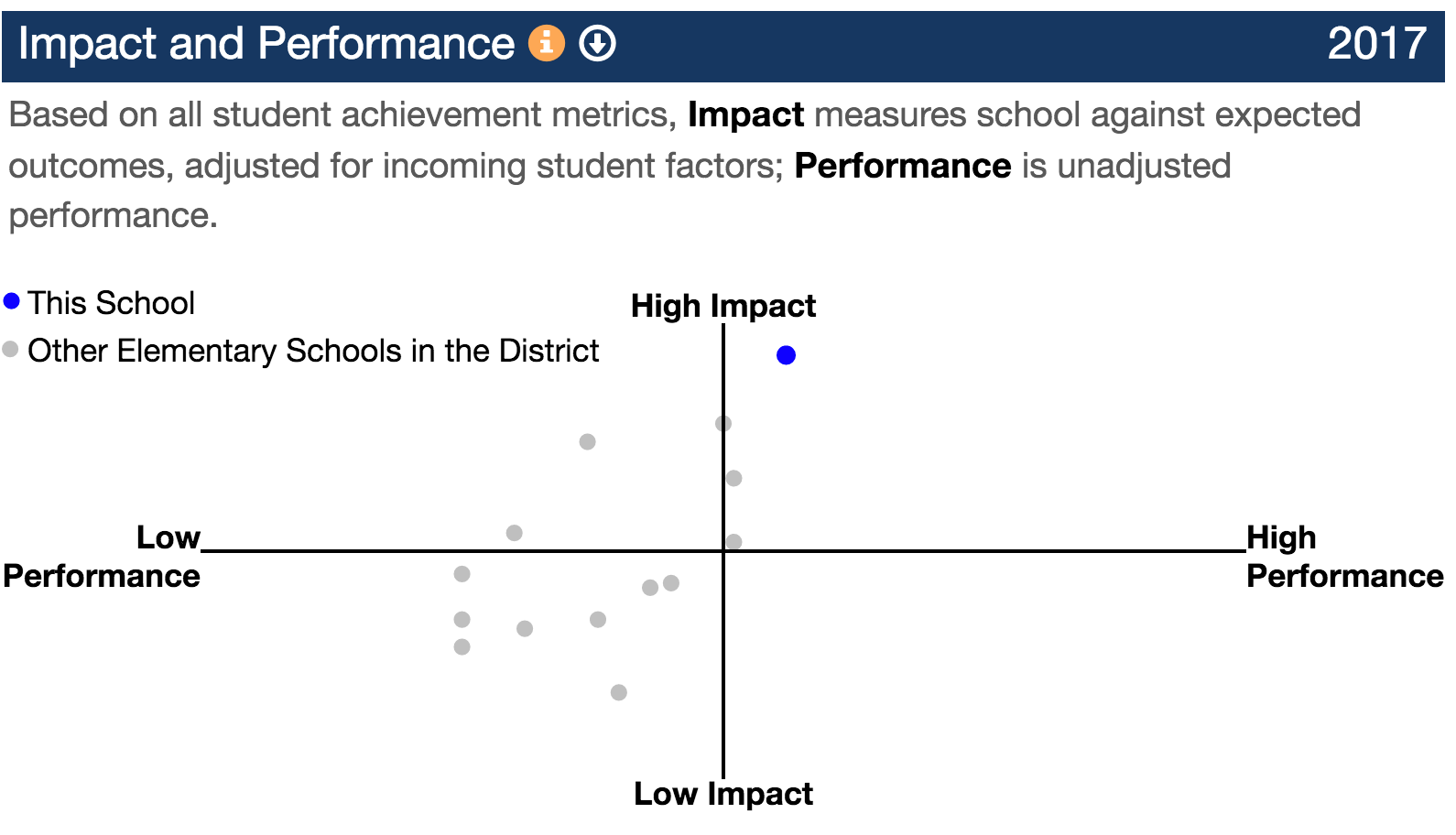 Not only that. According to the DOE's School Performance Dashboard the positive impact of P.S. 25 is greater than all but three of the city's 661 public elementary schools.
"The school has seen a big improvement in recent years.  The teachers are excellent.  They give students close support, and my kids are learning.  The teachers take their time in part because they have small classes, and I don't believe my children would be provided with the same quality of education at whatever other schools they are forced to attend," said plaintiff Crystal Williams, whose two children attend the school and who also serves as Vice President of the Parent Teachers Association at P.S. 25.
"P.S. 25 should be honored and replicated, not closed," said Mark Cannizzaro, President of the Council for School Supervisors and Administrators, the principals' union. "We continue to oppose this decision. The students, families and educators of PS 25 deserve better."
This is not the first time parents have filed a lawsuit to keep a school open because the city did not follow due process – back in 2009, a similar case fighting closing of PS150 in Ocean Hill-Brownsville resulted in DOE keeping the schools open.
Leonie Haimson, Executive Director of Class Size Matters, an non-profit that advocates for smaller class sizes, adds that  "P.S. 25 has very small classes of 10 to 18 students, which are ideal for such high-poverty students. It would be extremely disruptive if this closure occurs, especially for the large number of homeless children at P.S. 25, because the school is a sanctuary of stability in their lives. Instead of closing P.S. 25, the DOE should celebrate, emulate and expand it—and give more NYC children the same chance to succeed."
Department of Education Spokesperson Toya Holeness had this to say: "The proposal was submitted in the best interest of students, and was approved by the PEP last month. Because of extremely low enrollment, the school lacks the necessary resources to meet the needs of students and we are working individually with each family to ensure students are provided with a high-quality option for the fall."
UPDATED to reflect that CEC16 requested the closure; the school was recognized as a Rewards School, not Blue Ribbon; and to reflect the fact that Success Academy's middle school will not take over the space that will be vacated.