P.S. 889 Day #3 – Still No Traffic Safety Improvements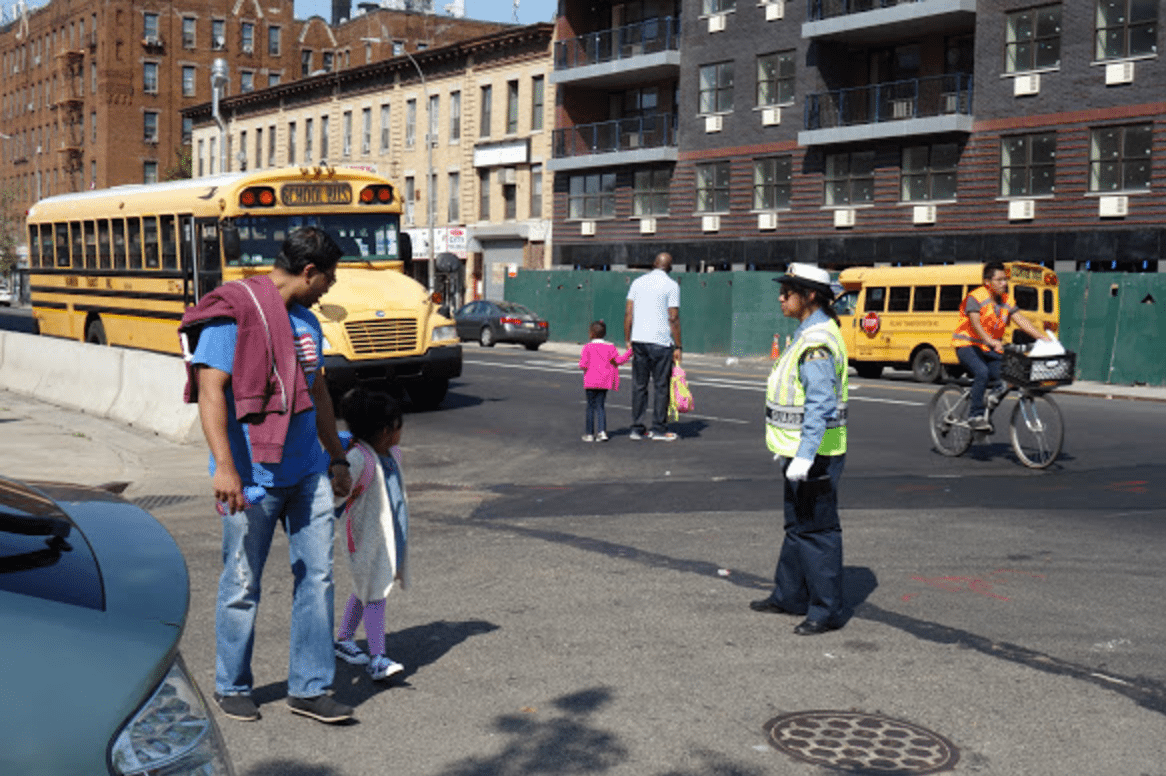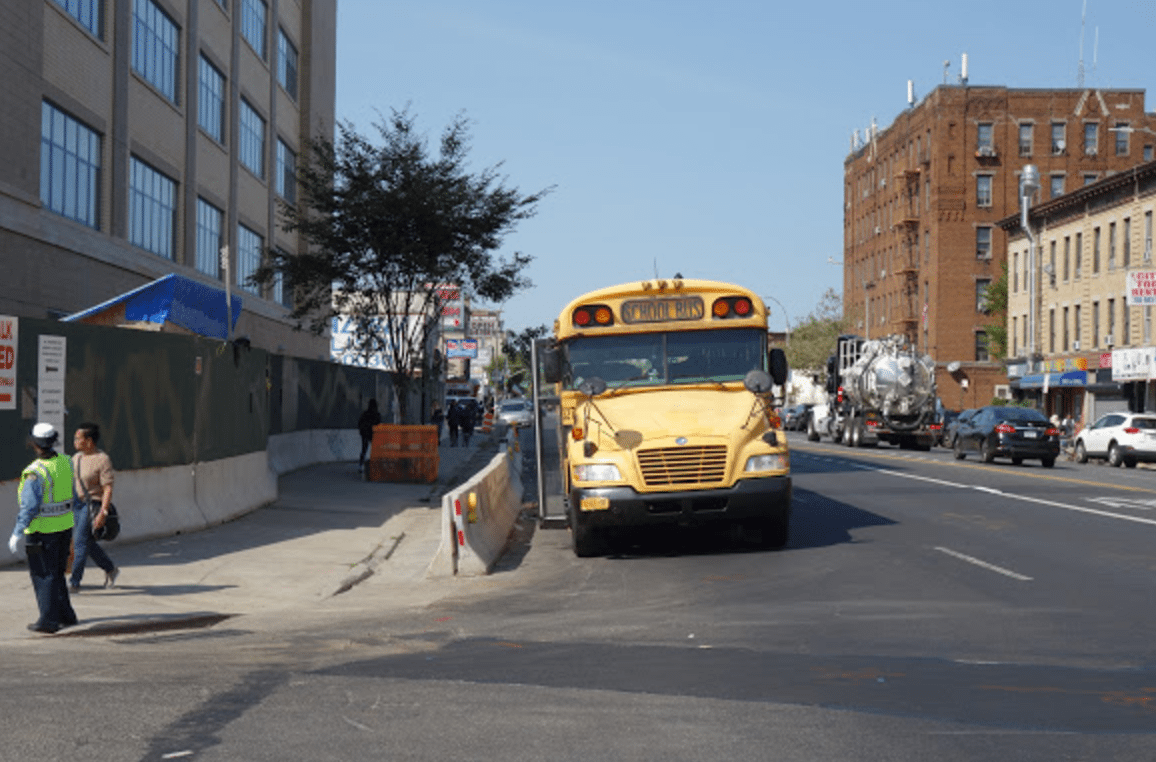 DITMAS PARK – Day three of classes at the brand new P.S. 889 let out with a lot less drama than when they opened with last week, but danger still lurks in the traffic. So far the only improvements DOT has added are the "no standing" signs in front of the school's entrance and two parking spots were removed over the weekend to make bus turns easier from both Hinckley and Turner by East 8th.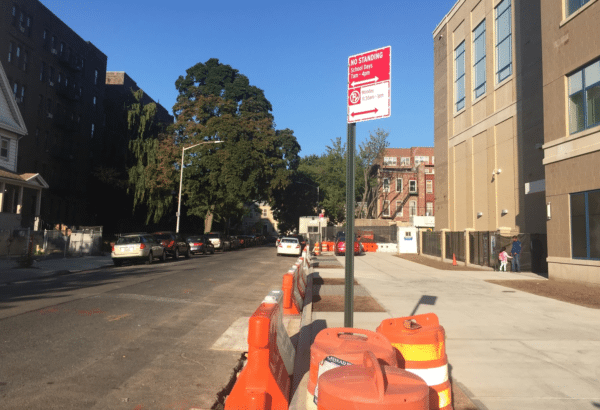 Without any kind of crosswalks spanning Coney Island Avenue on the school's block, it remains to crossing guards to warn children away from the dash across traffic.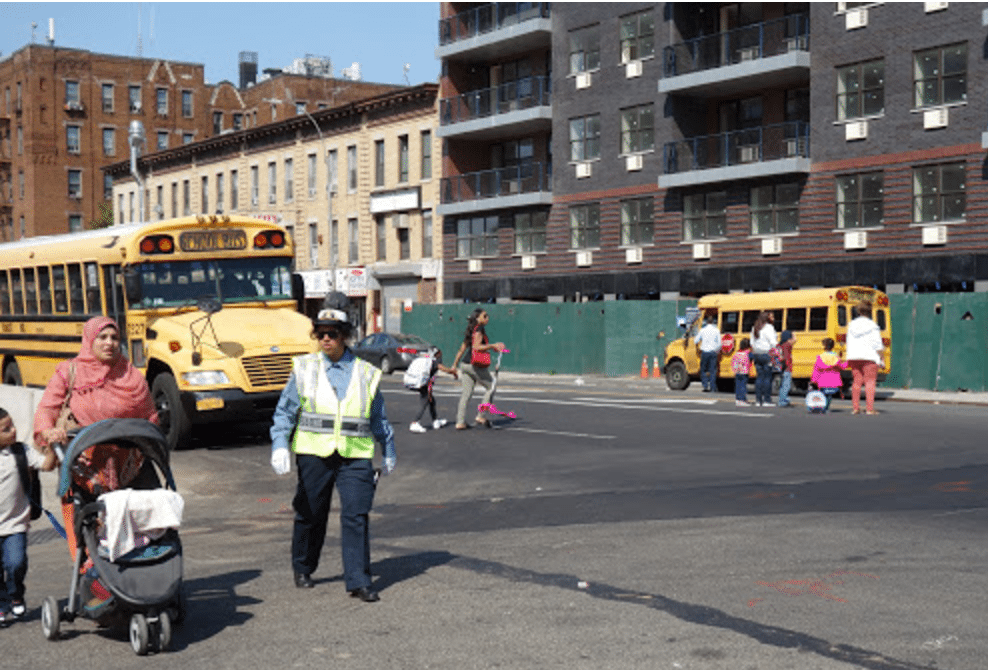 Today, unaccompanied students were warned back from the corners, forced down to the light at Beverly Road, but a surprising number of adults made the decision to cross the four busy lanes of traffic with their kids, ignoring the warning of the crossing guard.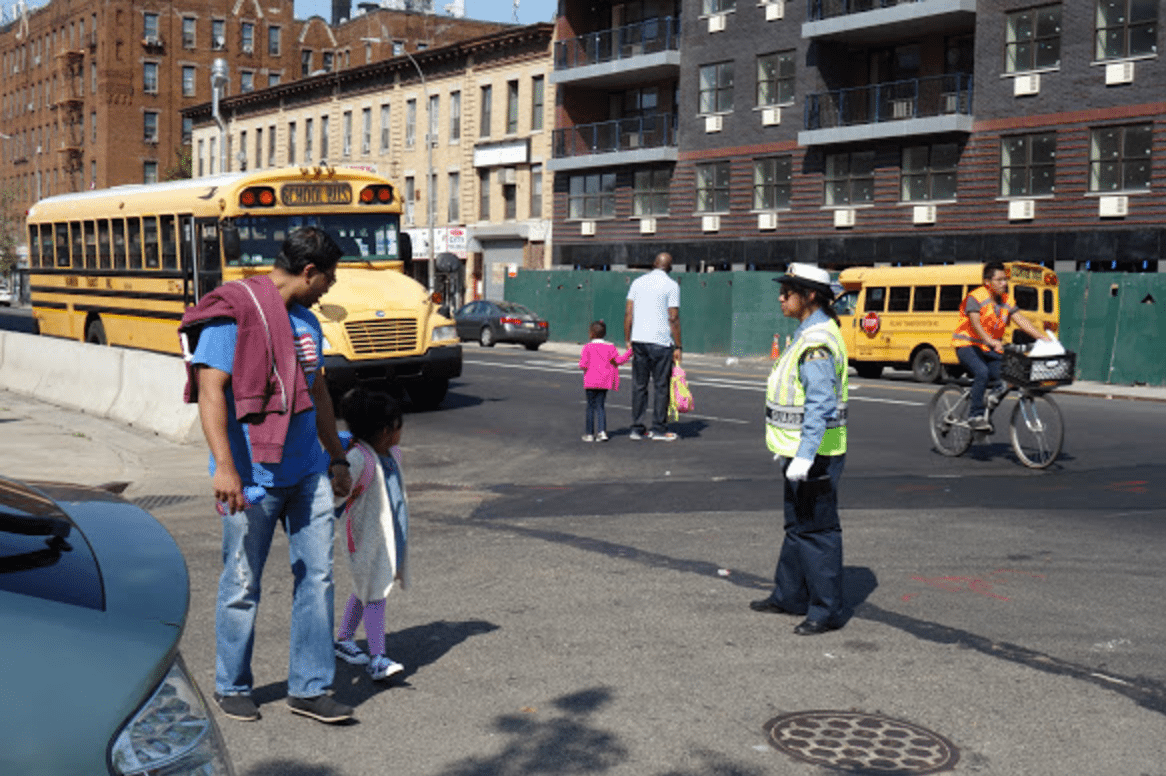 Before classes ended, two buses sat idling for half an hour in a southbound lane of Coney Island Ave, next to the barrier in front of the school. When the middle-schoolers were let out at 3:00 pm, a bus turned in on Hinckley and picked them up directly in front of the school.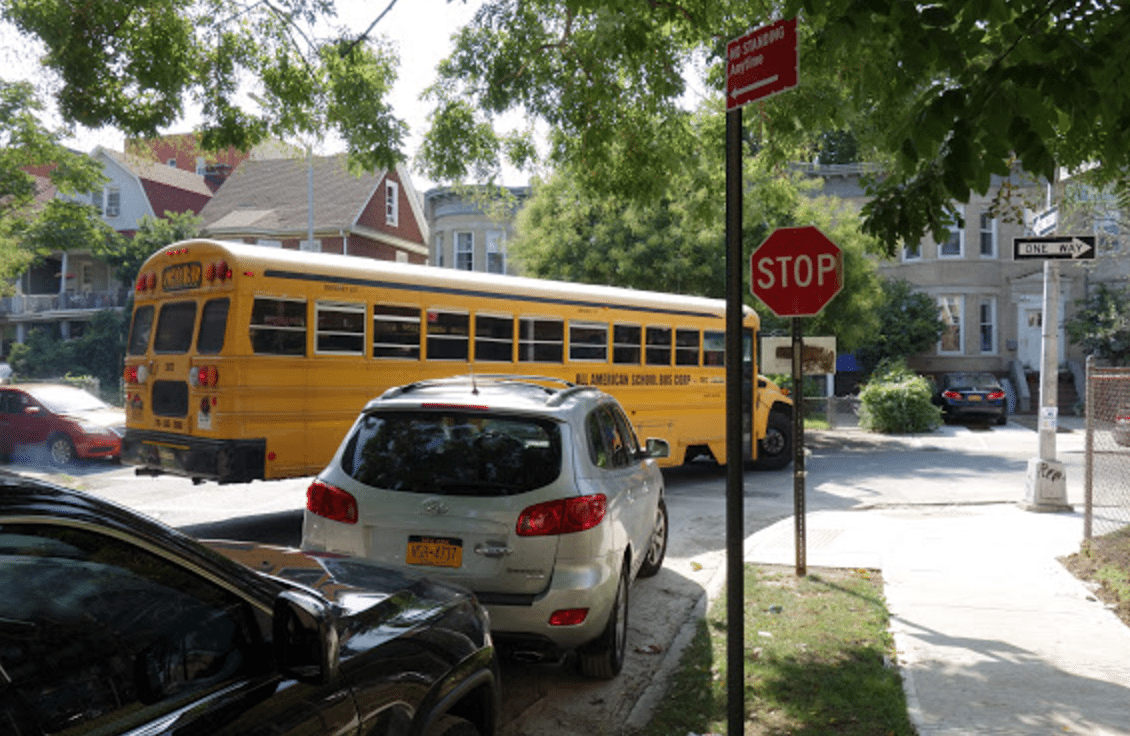 The bus managed to negotiate the turn onto Eighth Street, even with cars parked all the way up to the corners. They were clearly flouting the brand new "No Standing Anytime" signs installed over the weekend to prevent tight corners, but showed no evidence of ticketing.
One of our readers weighed in over the weekend with a Letter to the Editor, calling on the DOT to hurry up with safety improvements.