Owner Of Glitzy Oceana Penthouse Busted For Alleged Medicaid Scam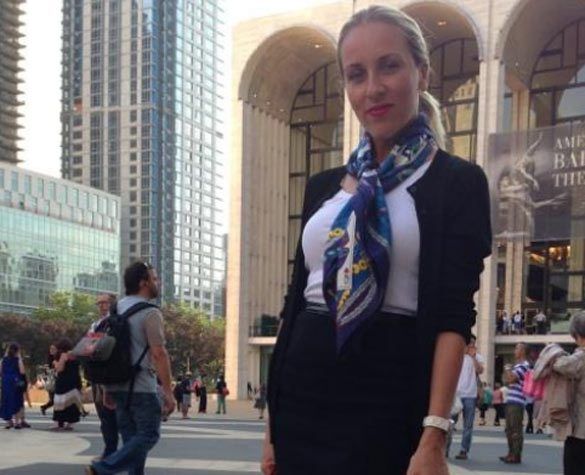 Prosecutors today announced the indictment of Kristina Zelinsky, a 34-year-old resident of Brighton Beach's Oceana condominium development, for allegedly scamming $25,000 in Medicaid benefits while living a life of luxury.
According to the indictment, Zelinsky lied on forms to skim off a measly $25,000 over 10 years while she lived in a luxurious penthouse condo, went on shopping sprees for top fashion items, drove expensive foreign cars, and enjoyed pricey trips to Las Vegas.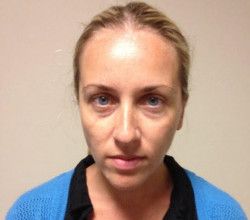 Prosecutors say Zelinsky filed for Medicaid in 2003, claiming that she had no income and that her husband only made $22,000 annually. Successful in enrolling in the program, she continued to file annually for the next 10 years, always listing income amounts that maintained Medicaid benefits for herself, her husband and their two children.
But while she was crying poverty to the government, she was living the high life, according to the indictment. Zelinsky purchased one of Oceana's glitzy penthouse apartments in 2007 with a mortgage of $850,000. Condos in the development at the time were selling for as much as $2 million.
"When a person such as Ms. Zelinsky lives in luxury and owns vehicles that most people only see in movies, New York State taxpayers should not finance her health care," said James C. Cox, the Medicaid Inspector General. "This indictment should serve as a warning for others who are involved in—or considering—schemes that defraud the Medicaid system, to reconsider their actions."
Zelinsky was also far from dependent on her husband for cash, according to investigators. She owns a business, Kristy Billing and Collection, and had several personal bank accounts whose deposits far exceeded the maximum amount permitted for Medicaid recipients.
In 2008, for example, she made personal deposits averaging  $4,600 a month, and in 2009 made average monthly deposits of $10,600. Meanwhile, Medicaid limits during those years were $2,650 and $2757, respectively.
Additionally, investigators say credit card records for Zelinsky show that while she was enrolled in Medicaid, she shopped at Jimmy Choo, Juicy Couture, and Las Vegas-area hotels and restaurants. Investigators also uncovered luxury cars including an Aston Martin, Porsche and a BMW in Zelinksy's name.
The Brooklyn District Attorney has charged Zelinksy with welfare fraud in the third degree, grand larceny in the third degree, and offering a false instrument for filing in the first degree. She faces up to seven years in prison.