Openings & Closings: Thai, Ice Cream, Wine & A Few Goodbyes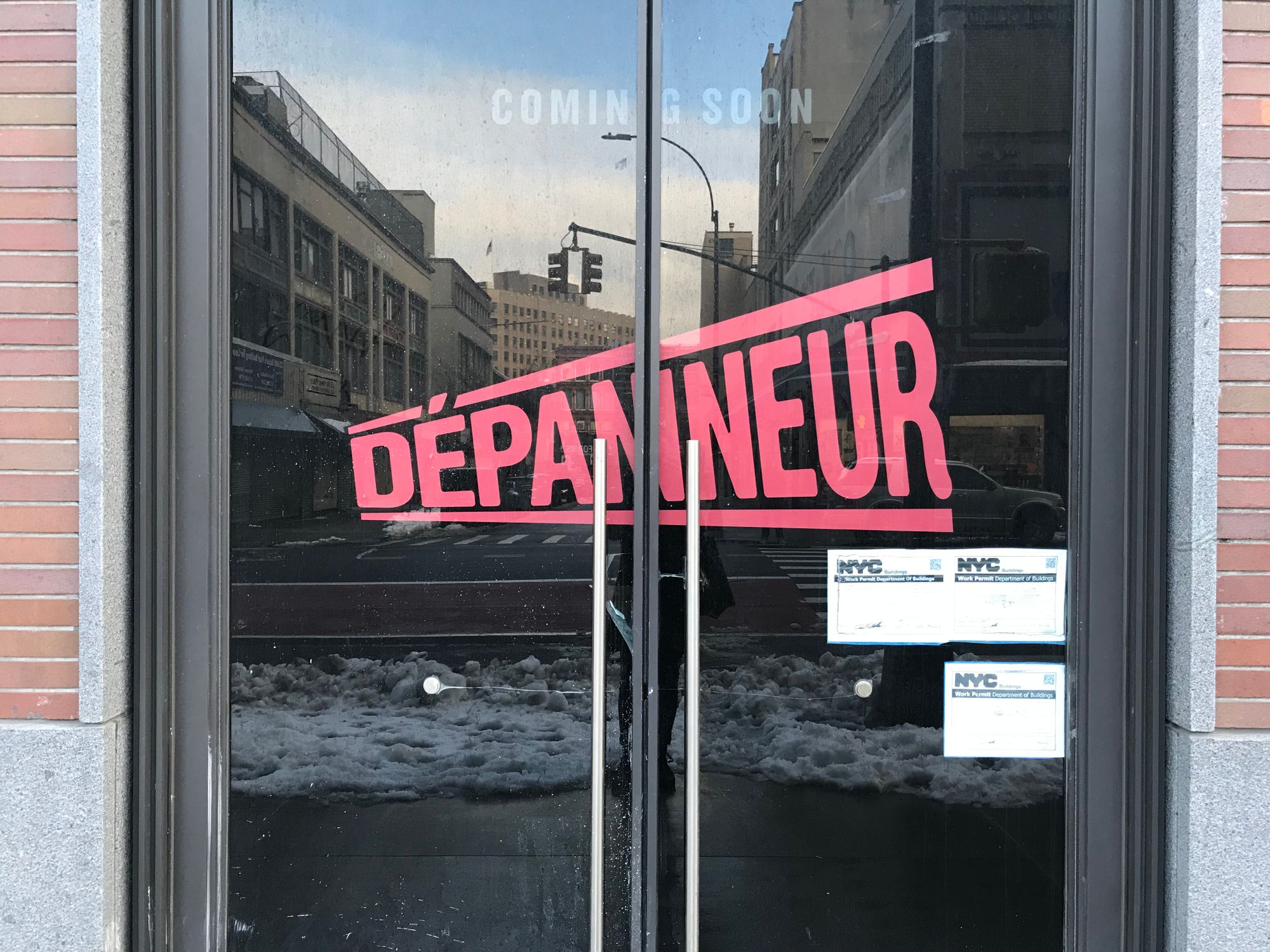 There's been lots of activity during the first quarter of 2019, with new businesses opening up, a couple of shops moving into new homes, and a few closing down. See our roundup below and let us know what we've missed.
OPENINGS
Charm Kao 193 Schermerhorn Street (at Hoyt), Downtown Brooklyn
Looking for a new lunch spot in Downtown Brooklyn? This tiny new Thai eatery recently opened featuring "flavors from the four corners" of Thailand, including spicy coconut curries (south), fresh veggies (central), bitter herbs (north), and papaya salad and freshwater fish (northeast).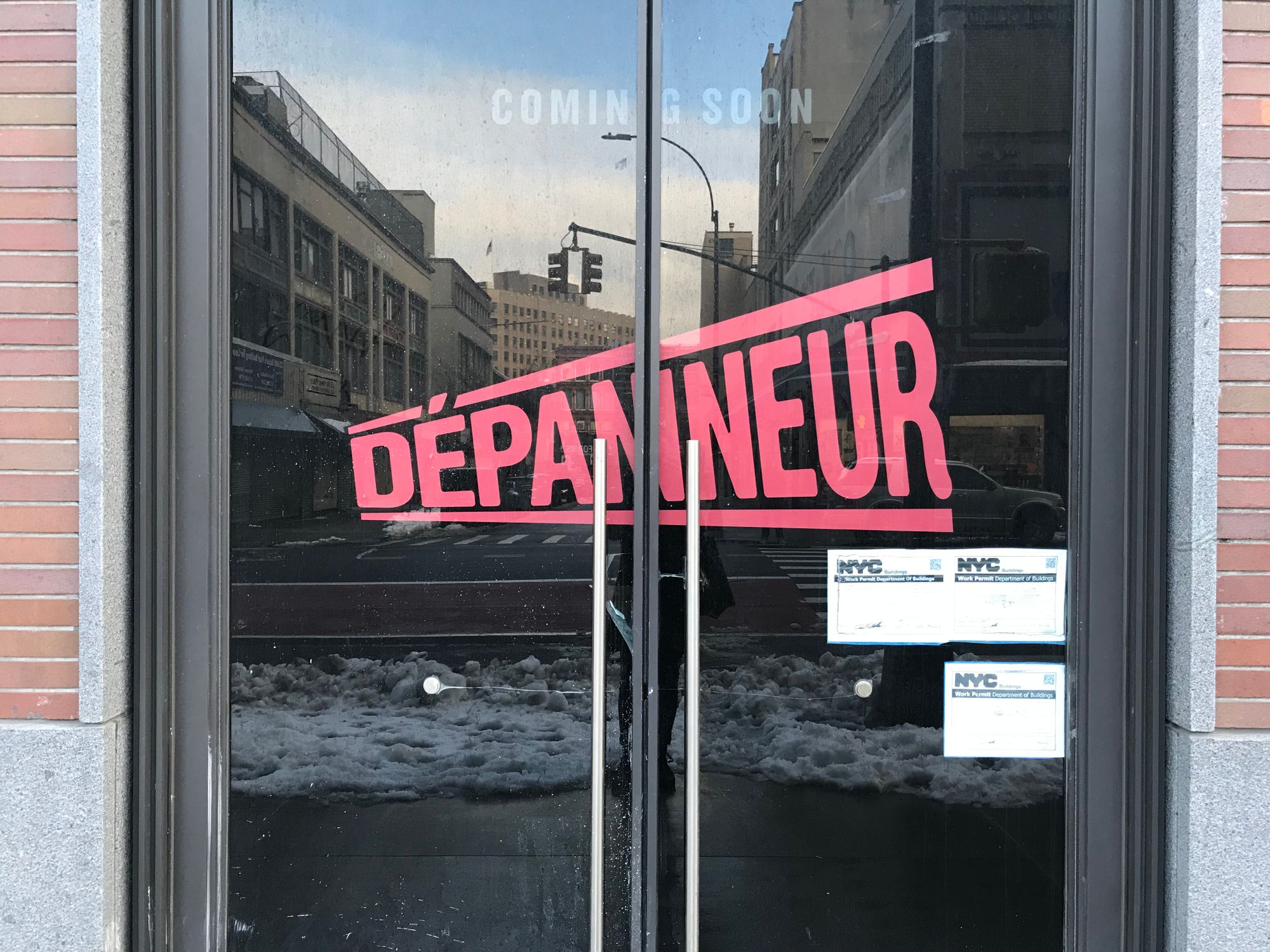 Dépanneur Wines 292 & 294 Livingston Street (between Nevins & Bond), Downtown Brooklyn
Dépanneur, a long-running "updated convenience store, daytime café, and locavore gourmet grocer" in Williamsburg will open at 294 Livingston next month, right next door to wine shop/art gallery Dépanneur Wines at 292 Livingston. Depanneur Wines hosts winemaker events, weekly tastings and talks, art installations, classes, and invitation-only backroom events.
The Fly 549 Classon Avenue (at Fulton), Bed-Stuy
This new spot offering natural wines, cocktails, beer, and roast chicken is by the same team behind Bed-Stuy's Hart's (506 Franklin Ave). The 60-seat "bar that serves rotisserie chicken" provides a selection of sides to accompany your half or whole bird as well as fries, greens, and salads. Read more at Food and Wine.
Grill Master 717 61st Street (between 7th & 8th Aves), Sunset Park
A popular Queens Chinese barbecue restaurant is coming to Brooklyn. Debuting in Sunset Park next month, Grill Master specializes in spicy grilled fish, according to Eater, serving whole fish in broth with veggies, spices, and chiles. Diners can pick their choice of fish and vegetables and how the fish is prepared.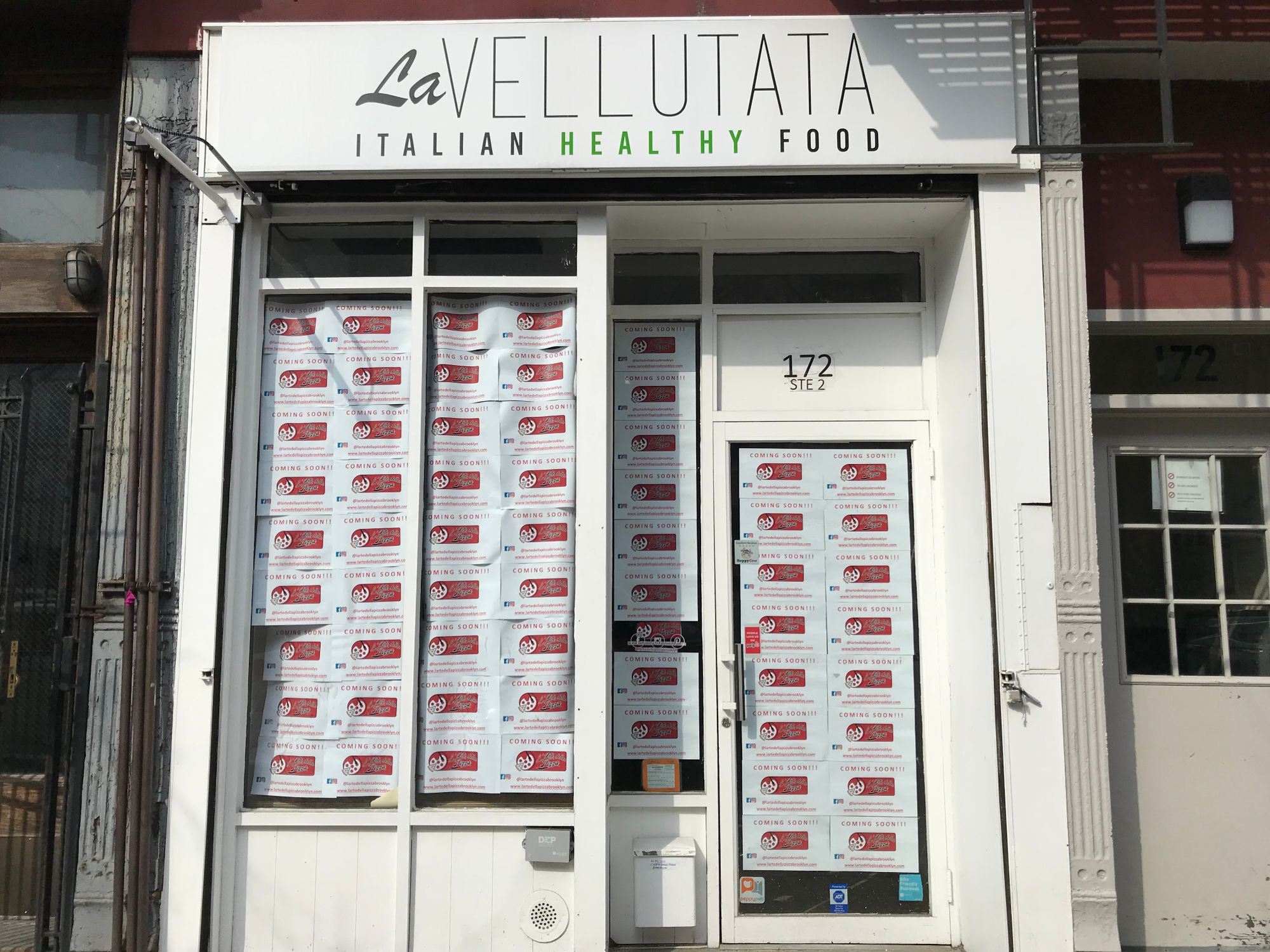 L'Arte della Pizza Brooklyn 172 5th Avenue (between Degraw & Sackett), Park Slope
This pizzeria will take over Italian vegan eatery La Vellutata which shuttered after just one year. Pizza Chef Riccardo Villani and Pizzaiolo Leobard Perez will offer a variety of high quality pizzas made with fresh ingredients, according to their still-under-construction website.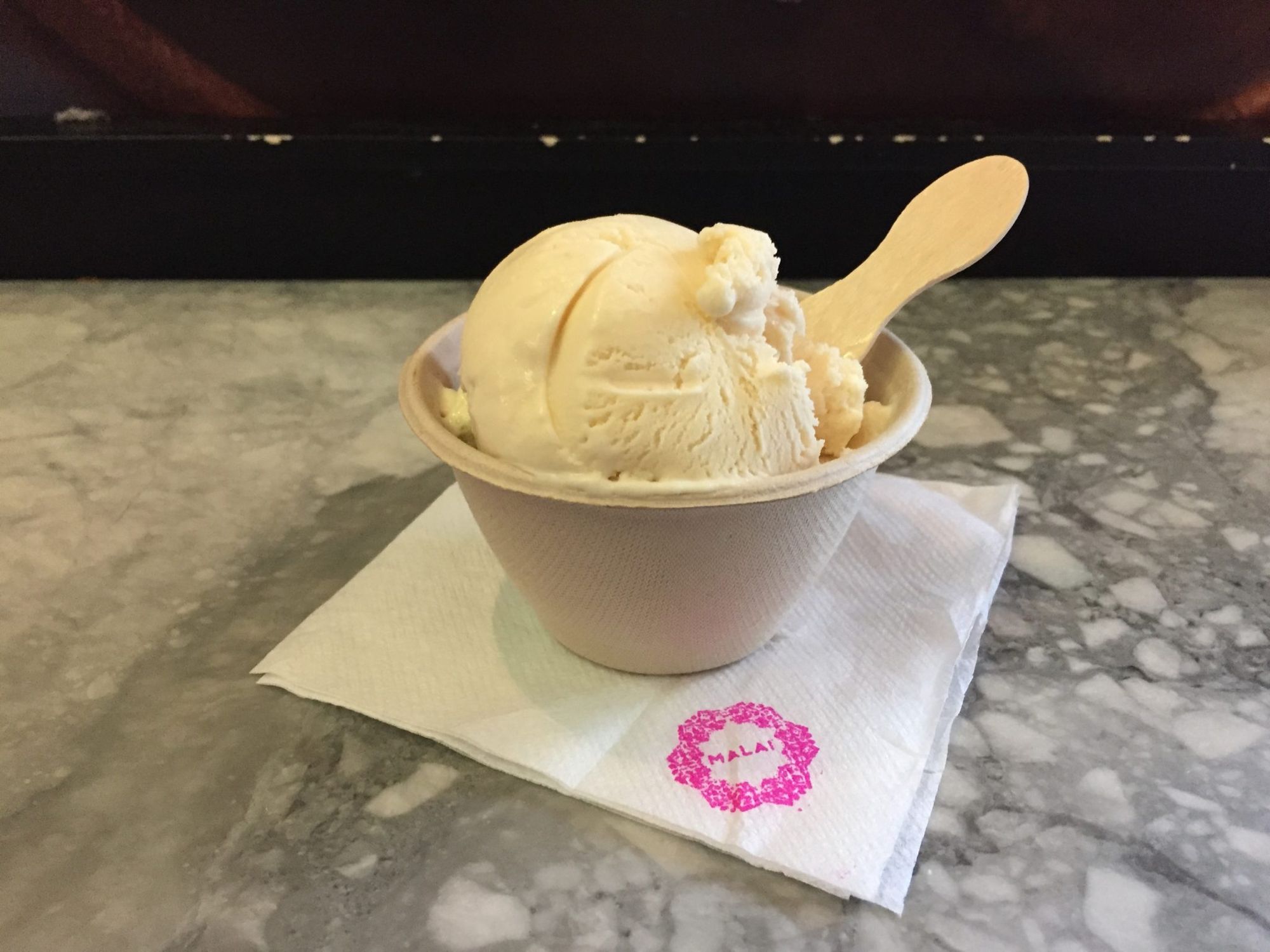 Malai 268 Smith Street (between Degraw & Sackett), Cobble Hill
Though it's still chilly out, you may want to layer up and visit Malai's new brick-and-mortar home for ice cream featuring "global flavors" and "aromatic spices." Pooja Bavishi, who opened a 4-month pop-up at Gotham Market at the Ashland in the summer of 2017, will offer 11 classic flavors at her new outpost and one special flavor that will rotate monthly. Launched this past weekend, the shop's first special flavor is a sweet roti and ghee, according to Eater. Hours are currently 2pm – 10pm daily and will be extended once the weather warms up.

Notoriouss 503 Atlantic Avenue (at 3rd Ave), Boerum Hill
In December 2017, T'yanna Wallace, the daughter of Christopher Wallace—Notorious B.I.G.—opened Notoriouss, a clothing store at 514 Atlantic Avenue commemorating her father's legacy. This Friday, March 8, she is hosting a grand re-opening for the shop which is relocating across the street to 503 Atlantic. There will be snacks, giveaways and live music from 4pm to 10pm.
Pelicana Chicken 1 Greene Avenue (at South Oxford & Fulton), Fort Greene
This South Korean-based "King of Chicken" franchise has more than 3,000 locations around the world, with one location in Manhattan, four in Queens, one in Greenpoint, and now one in Fort Greene. The new location serves half or whole fried chicken, boneless chicken, fried or grilled wings, and chicken sandwiches, along with a variety of sauces including BBQ, Honey Garlic, Sweet & Spicy, and a Pelicana Signature. Sides include fries, onion rings, corn salad, and more.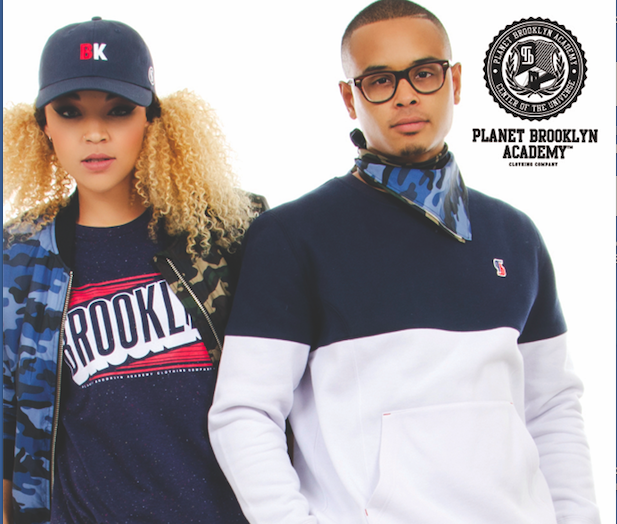 Planet Brooklyn Academy 401-403 Tompkins Avenue (between Jefferson Ave & Hancock St), Bed-Stuy
After shuttering its storefront at 517 Atlantic Avenue in late 2017, Planet Brooklyn Academy will reopen next month in Bed-Stuy. The streetwear brand will take up residency at the gift and home decor shop Peace & RIOT on Tompkins Avenue. Founded by Bed-Stuy native, Rob Norman, Planet Brooklyn Academy produces unisex t-shirts, limited edition apparel, and their signature Brooklyn sweatpants which bear the borough's name across the front. Planet Brooklyn Academy will officially open at Peace & RIOT on Saturday, April 6th.
Svendale Brewing Company 486 Court Street (between Luquer & 4th Place), Carroll Gardens
A new craft beer tasting room opened on Court Street last month, Pardon Me For Asking reported. Svendale Brewing Company features 16 taps offering beers produced at the company's Hudson Valley Brewery.
CLOSINGS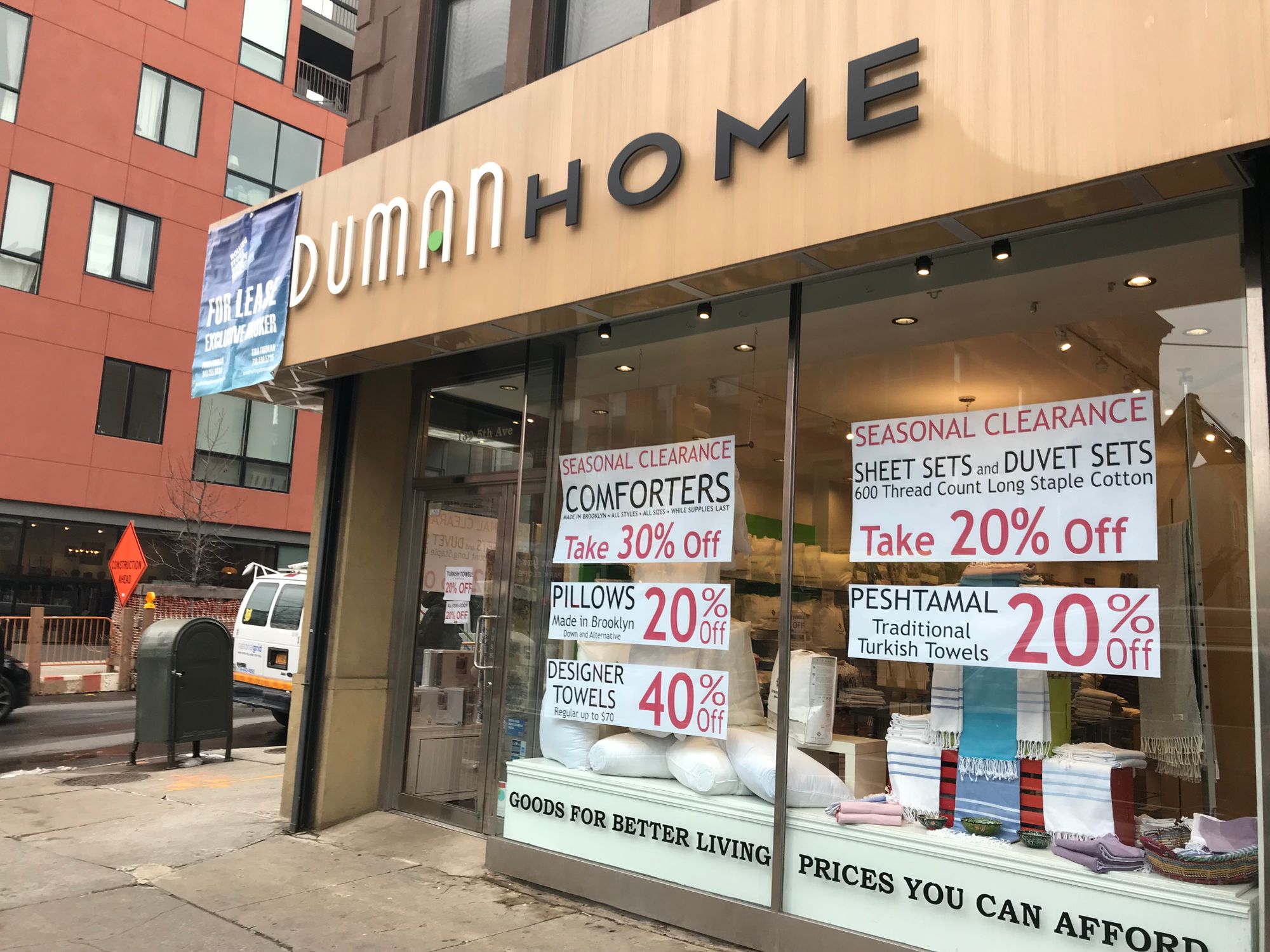 Duman Home 139 5th Avenue (at St. Johns Pl.), Park Slope
The Park Slope location of Duman Home will soon be closing as a "for lease" and sales signs on the storefront indicate. When Bklyner inquired, a store employee said there was no confirmed closing date yet and that the shop was relocating elsewhere in the area. The Park Slope location opened in 2015. A staffer at their first location in Cobble Hill (213 Court Street) would not provide details, only noting that the 5th Avenue shop is on a month-to-month lease.
The Old Carriage Inn 312 7th Avenue (at 8th Street), Park Slope
After 35 years, family-owned sports bar The Old Carriage Inn will close on St. Patrick's Day. The bar's owner, Dorothy Waggleman, sold the building which used to serve as an actual carriage house, Patch reported. The last couple of weeks will feature lots of karaoke!
Pacific Standard 82 4th Avenue (at St. Marks Pl.), Park Slope
After 12 years, this 4th Avenue watering hole will close this month, according to Grub Street. Opened by a pair of west coast transplants, the bar displayed ephemera from Northern California and hosted a competitive weekly pub quiz.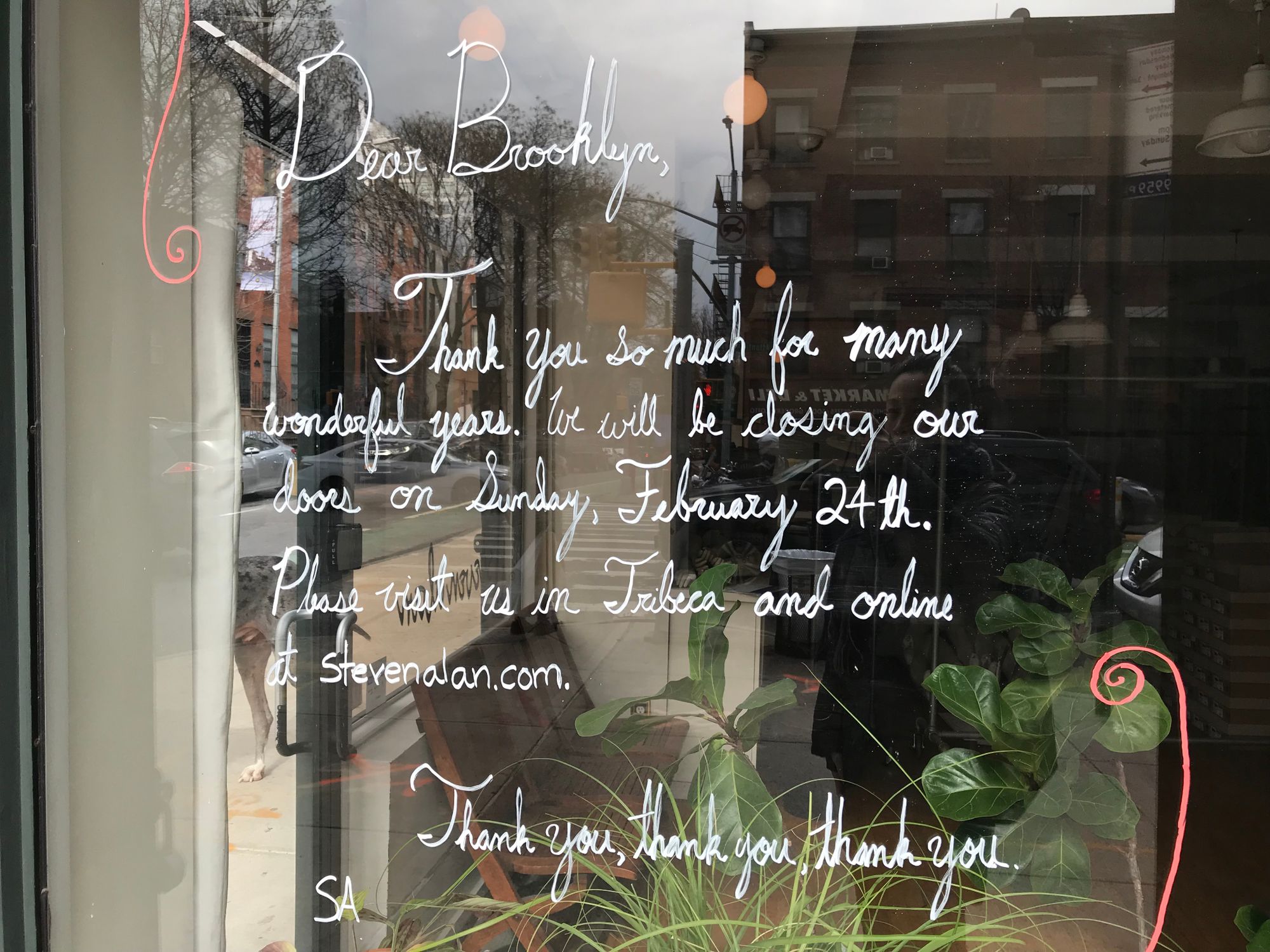 Steven Alan 347 Atlantic Avenue (at Hoyt), Boerum Hill
The Brooklyn location of this stylish boutique shuttered at the end of February. Founded in 1994, the NYC-based brand, which once ran 23 stores across the country, has been in the process of downsizing, Women's Wear Daily reported last April. At the time, along with the Brooklyn shop, the company had three Manhattan outposts in TriBeCa, Chelsea, and the Upper West Side, as well as shops in Boston and Atlanta. Currently only the Tribeca store is listed on the company's website.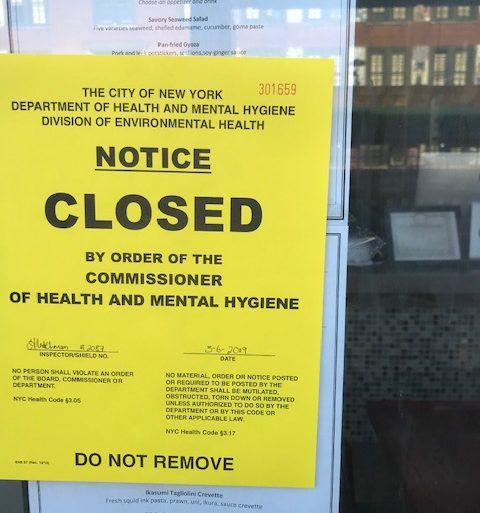 Mori 351 5th Avenue (between 4th & 5th Streets), Park Slope
And finally, reader Steve Viuker sent in the above photo showing a notice dated March 6, 2019 from the NYC Commissioner of Health and Mental Hygiene ordering the closure of Mori, a contemporary Asian eatery with a "bit of French flair" that opened last summer. A July 2018 Restaurant Inspection noted that the facility did not provide a hand washing station "in or near food preparation area and toilet room," that food was not "protected from potential source of contamination…" and that "food contact surface [was] not properly washed," among other violations.