Openings and Closings: Busy for Bubble Tea and Bay Ridge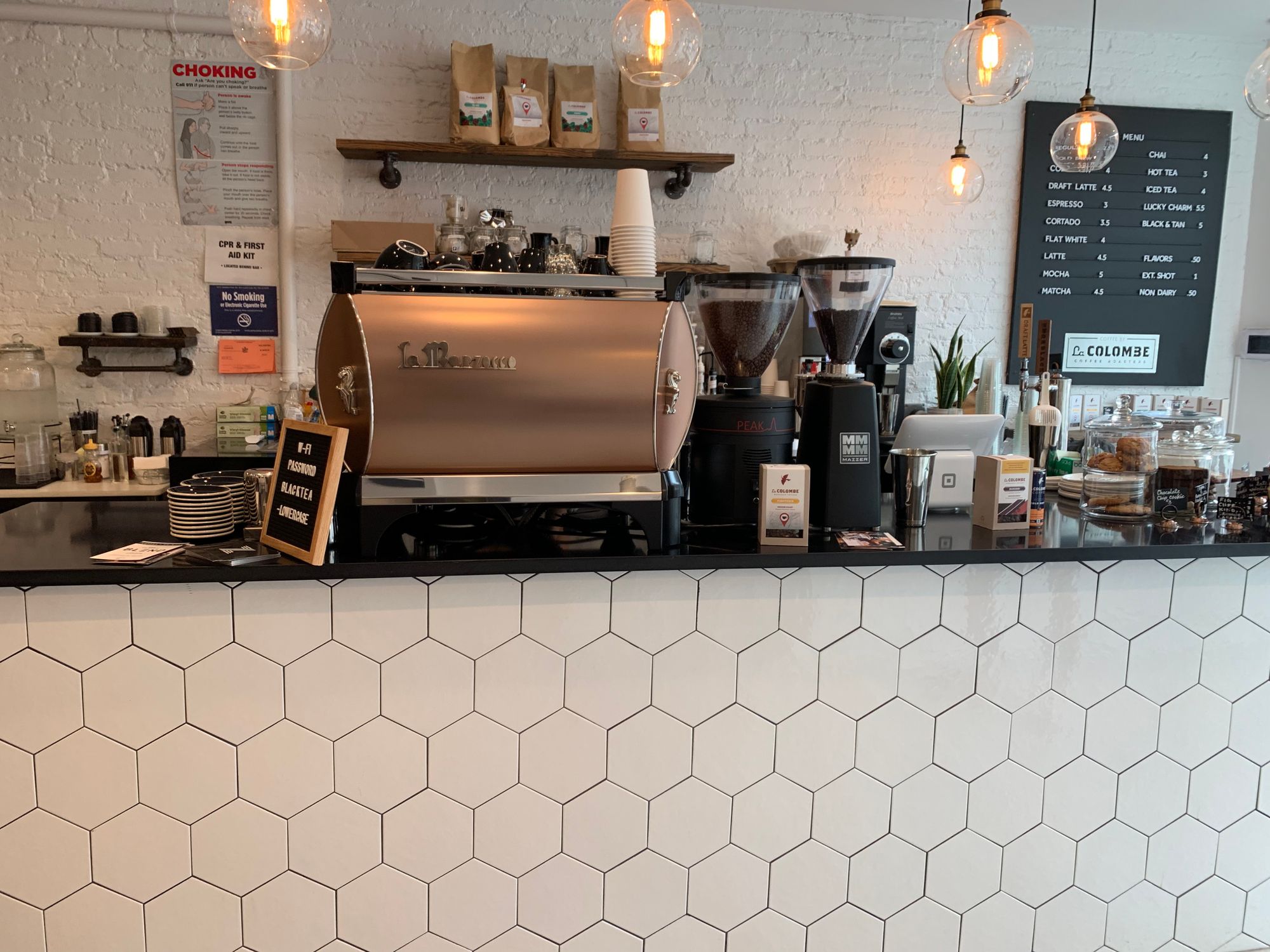 Welcome to the latest installment of openings and closings. This week was a busy one for Bay Ridge and bubble teas. We also found a new natural wine bar and have to say goodbye to a Fort Greene classic.
BAY RIDGE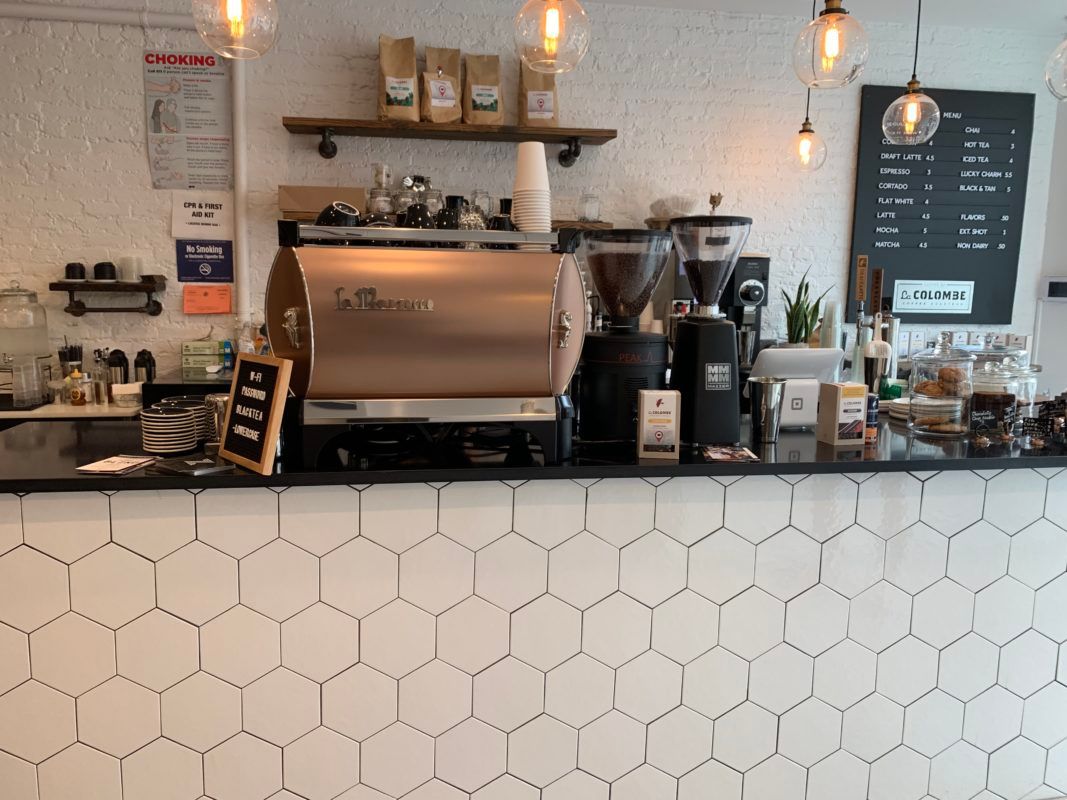 Blend Coffee + CoWork
6808 4th Avenue, between 68th street and Bay Ridge Avenue
This new Bay Ridge coffee spot has been in the midst of their soft opening since May 22nd. Featuring La Colombe coffee, they have both cold brew and iced latte on tap. The  small clean space has plenty of seats and is conveniently located directly off of the Bay Ridge Avenue R train stop. Coming soon to the coffee shop are a co-working membership program, a backyard patio, and more food offerings.
Al Horno Lean Mexican Kitchen
9112 3rd Ave, between 91st and 92nd streets
This growing New York-based chain opened up its latest outpost in Bay Ridge on June 6th. With five other locations in Manhattan, this is their first foray into Brooklyn. They serve up healthier options of Mexican staples, like energy tacos with Mexican tofu, whole wheat tortillas, and low fat sour cream, as well as smoothies and fresh juices. Their Instagram bio reads "Burritos without the belly." You can stop by this fast-casual eatery or order delivery until 9:45pm.
Baci Ristorante
8424 3rd Avenue between 84th and 85th streets
This new Bay Ridge Italian eatery is serving up "Italian classics with a modern twist," according to their website. These dishes include Italian egg rolls, lobster ravioli, and veal capricciosa, as well as a raw bar and a full liquor license. Their soft opening was on June 21st, and they are now taking reservations for brunch from 10:30am-2:30pm on Saturday and Sunday, and dinner every day of the week from 3:00pm-10:00pm on Resy. Their Instagram is full of photos teasing the opening, including shots of pink cocktails, tuna tartare, and "homemade meatballs."
FORT GREENE
Republic of Booza
45 Willoughby Avenue, between Adelphi Street and Clermont Avenue
The trend-setting stretchy ice cream shop serving "the original ice cream" opened up a summer pop-up in Fort Greene on July 3rd. The location will serve both the classic flavors from the original Williamsburg location, as well as pop-up only flavors including Cinnamon Leaf and Mint Chocolate Chip. Their instagram shows off the photogenic treats, stretching for miles in a wide variety of flavors.
PROSPECT HEIGHTS
Lalou
581 Vanderbilt Avenue between Pacific and Dean streets
Prospect Heights' newest natural wine bar opened to lines for their soft opening and has since opened for reservations since July 2nd. The menu features 15 wines by the glass, as well as numerous bottles. The food, done by 3-star New York Times chef Ashley Rath, features a mix of both small plates—like fried olives and potato dumplings—and larger plates including spaghetti, hanger steak, and roast chicken. Partner Joe Campanale told Bklyner that he thought "the decision to serve natural wine was one that [they've] always believed in and [he] think[s] really goes along with what [they're] doing."
CLINTON HILL
Bloom Cafe
852 Fulton Street, between Clinton and Vanderbilt avenues
This new Clinton Hill cafe opened to the public on May 14th, according to their Instagram. Also on the feed are photos of chili glazed bites (with chicken, ginger, and soy glaze), egg sandwiches, and lattes, as well as a teaser for a potential upcoming backyard revamp. The interior features a large brick accent wall, plants, and big open windows. They are open Monday-Friday from 7:00am-7:00pm, and on weekends from 8:00am-7:00pm.
SUNSET PARK
In Cha Bubble Tea
6003 7th Ave, between 61st Street and Jason Ruiz Way
This new Sunset Park bubble tea spot serves up a variety of bubble teas in a clean, minimally decorated environment with a marble counter for ordering. You can try favorites such as egg yolk cheese tea, matcha and brown sugar bubble milk, and grapefruit green tea. Their menu and store are both bilingual, only increasing the authenticity of the space.
BENSONHURST
Sun Tea Mix
6216 18th Ave, between 62nd and 63rd streets
Another tea spot opened in Bensonhurst two weeks ago, serving a large variety of options including classics like earl grey and green, as well as new adventures like a golden peony latte, logan jujube tea, and kumquat lemon green tea. They serve both fresh brewed and bubble teas from 9:00am-9:00pm every day of the week. The store and menu are bilingual, listing everything in both English and Chinese.
BEDFORD-STUYVESANT
Zig Zag Tiki Bar
382 Marcus Garvey Boulevard, between Jefferson Avenue and Hancock Street
This new addition to Bed-Stuy opened up on May 4th, bringing some fun to the neighborhood. The spot features drinks served in lucky cat mugs, neon signage, and a groovily decorated interior. It seems to be from the same owners of The Pelican Bar that was formerly housed in the space as that website now redirects to Zig Zag. The bar has received mostly glowing reviews so far, with one guest raving on Google, "This place rocks! Great chill vibe, friendly bartender, and plenty of space to lounge around." The menu features Painkillers, Fizzy Lizzys, Mai Tais, and more.
CLOSINGS:
Academy Restaurant
69 Lafayette Avenue, between St. Elliot and Fort Greene Place
Long-time Fort Greene diner, Academy Restaurant, officially closed last Saturday, Patch reported, citing a lease lapse and decision not to renew. The spot had been open for more than thirty years, earning a glowing review from Bklyner in 2014. The closing was met with sadness from locals. No word yet on plans for the corner spot on Lafayette Avenue or if the owners will continue at a new location.