Openings and Closings: Breads, Bars, and Goodbyes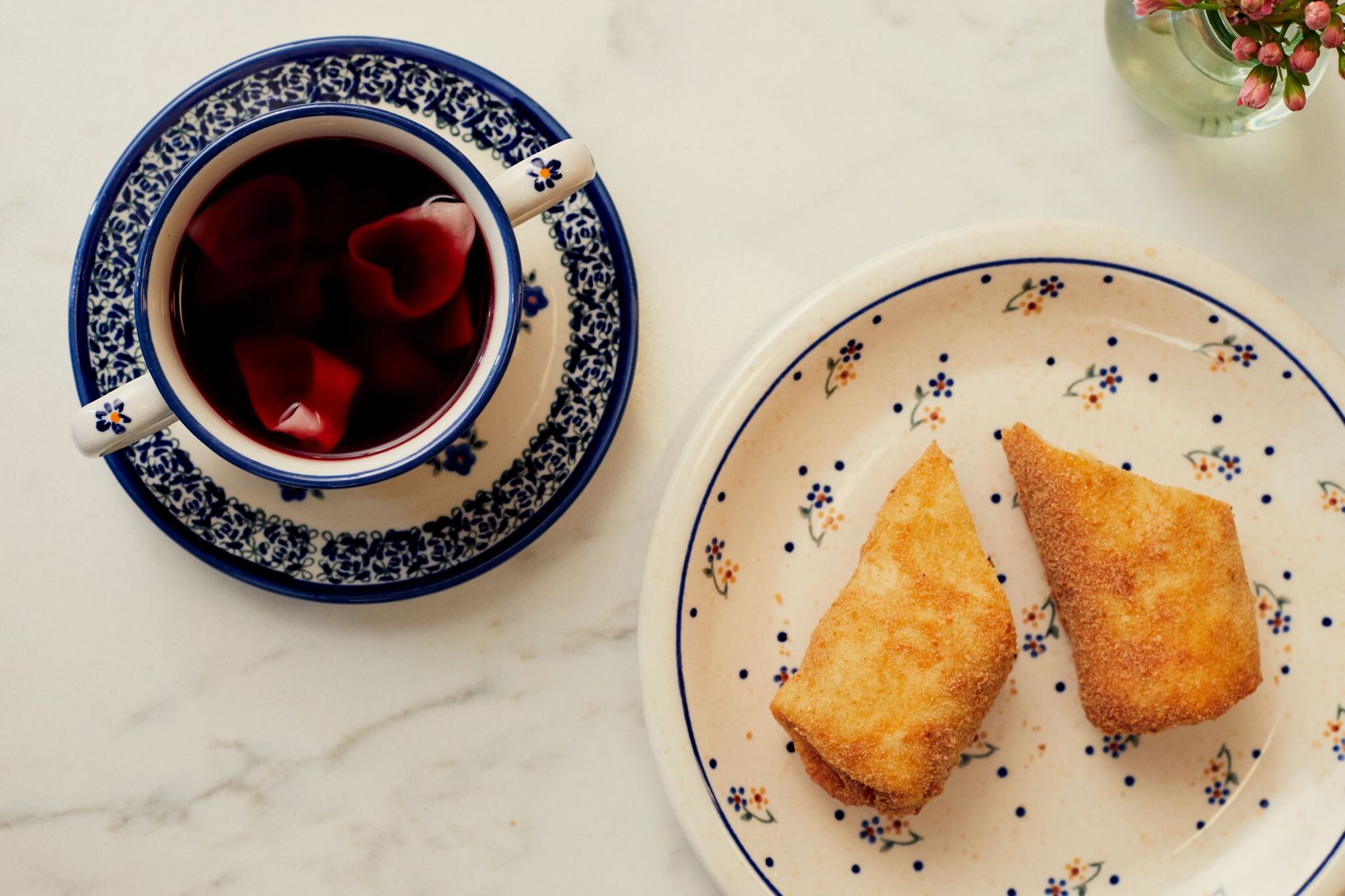 Welcome back to openings and closings. This week, we welcome lots of new bakeries (we can smell the bread already) and bars, and say goodbye to a favorite ice cream shop.
Openings:
Bushwick:
1045 Flushing Avenue, between Morgan Avenue and Vandevoort Place.
This former food truck is opening a brick and mortar on November 15th, in Bushwick. The restaurant serves Southeast Asian cuisine, including pork belly banh mi benedict and toasted coconut french toast. Headed by Chef Lisa Fernandez, a Top Chef alum, Sweet Chili hopes to bring new flavors to the area and bridge the gap from traditional brunch.
Sunset Park:
5810 8th Avenue, between 58th and 59th Streets.
This bakery chain opened its second Brooklyn location on November 8th. The location has 42 seats, and serves croissants, cakes, salads, and other prepared foods.
Crown Heights:
721 Franklin Avenue, between Sterling and Park places.
Bien Cuit opened its second location in Crown Heights on November 2nd. The bakery features a large selection of breads, desserts, sandwiches, and quiches. The mini-chain also now ships free to anywhere in the United States.
286 Utica Avenue, between Eastern Parkway and Union Street.
This new spot is serving up Carribean classics, like oxtail, curry chicken, jerk salmon, and goat roti. According to employees, they opened up shop at the beginning of October. The spot is also a part of the well-known Suede hospitality group, behind restaurants like Lux and Park and Carribean Social.
The Navy Yard
21 Flushing Avenue, across from Commodore Barry Park.
The grocery store chain that has everyone talking opened in the Navy Yard at the end of October. Featuring a bar, a plethora of prepared food, and a cult following, the shop is doing its best to become a destination for Brooklyn shoppers.
Williamsburg:
667 Driggs Avenue, between Fillmore Place and Metropolitan Avenue.
This new French bakery set up shop in Williamsburg on October 26th, according to their Instagram. The menu features a variety of fresh-baked breads, pastries, coffees, and sandwiches, made by a baker who has trained all across the world.
488 Metropolitan Avenue, between Rodney Street and Union Avenue.
This Portland restaurant opened its first location in the city last Monday. The most notable thing about the space? There's only one thing on the menu– a rice and bean bowl. The inside is bright and sunny, with plenty of seating to enjoy all the time you saved not having to make your menu decision.
Cosmico
80 N. 6th Street, between Kent and Wythe avenues.
National Sawdust, a popular music venue in Williamsburg, has a history of good restaurants. The last one in the space, Rider, was a Michelin Bib Gourmand winner, and as of November 5th, Cosmico is bringing new flavors and natural wines from James Beard nominees Felippe Donnelly and Tamy Rofe. Dishes on the menu of the wine bar and Latin eatery include salmon tostada, wagyu carpaccio, and tortilla espanola.
East Williamsburg:
300 Richardson Street, between Debevoise and Kingsland avenues.
A new brewery set up shop in TK in September, brewing beers on site. They also serve cocktails and wines, as well as food- grilled cheese and Bavarian pretzels are on the list.
Greenpoint:
591 Manhattan Avenue, between Driggs and Nassau avenues.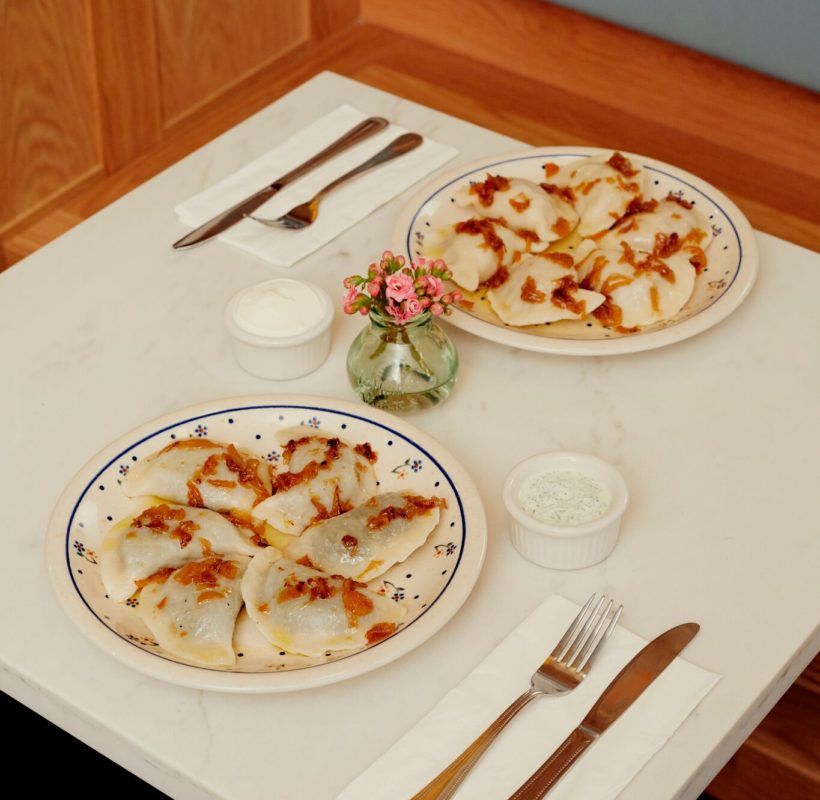 This new pierogi spot opened in Greenpoint last Wednesday. The style is authentically Polish, with the majority of the staff sharing the heritage. Ownership told Bklyner that, since opening, they've been making and selling around 2,000 pierogies a day, which you can wash down with one of their vodkas.
45 Albee Square West, between Willoughby and Fleet streets.
Dekalb Market Hall's latest comes to us in the form of Schaller's Stube, a German-style sausage and charcuterie bar. The spot, which opened on November 1st, had an original location on the Upper East Side that's been updated for the move to Brooklyn.
Boerum Hill:
138 Smith Street, between Bergen and Dean streets.
The team behind Court Street Grocers has opened a new "elevated Cincinnati" style restaurant in Boerum Hill, The Infatuation reports. They're serving a limited breakfast and lunch for now (says their Instagram), in addition to their dinner menu. Unlike Court Street Grocers, the HiHi room is a full service, sit-down restaurant.
Prospect Heights:
406 Prospect Place, between Washington and Grand Avenues.
This Prospect Heights bar opened this month, according to The Infatuation. The eclectic menu has things like their "Day Old Spaghetti" and bologna sandwiches, as well as full drink service. The interior is unique, to say the least, with a big circular bar in the center.
Closings:
3790 Nostrand Avenue, between Avenue Y and Avenue Z.
This Nostrand Avenue spot was closed by the health department on November 7th for two critical violations— roaches and food temperature. The spot's Bay Ridge location, however, earned an "A" grade.
533 Grand Street, between Lorimer Street and Union Avenue.
This Williamsburg restaurant has reportedly closed. According to their website, they are "currently closed until further notice". The restaurant's social media hasn't been updated with any information, but features comments from fans requesting more information about whether or not the spot will reopen. Owners could not be reached for comment, but some tipsters report a fire at the space may be the reason for closing.
204 Sackett Street, between Henry and Hicks streets.
MilkMade, a decade-old Cobble Hill ice cream shop closed to lines of fans last week, Eater reports. Owner Diana Hardeman shared a farewell letter on the shop's site, citing a variety of cost reasons for closing.