Officials Hope You Will Trust the Machine and Vote Early: Here's How to Do It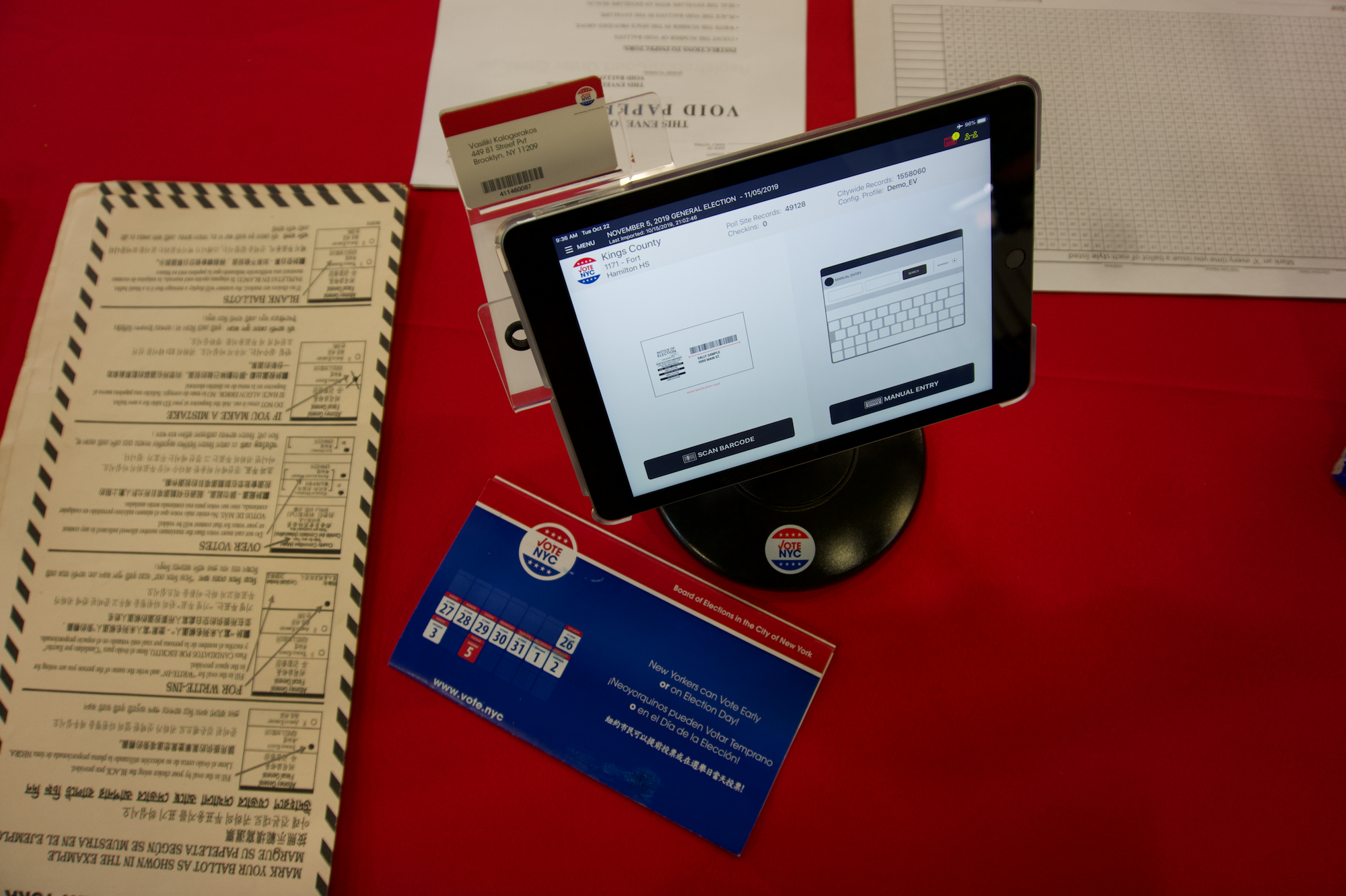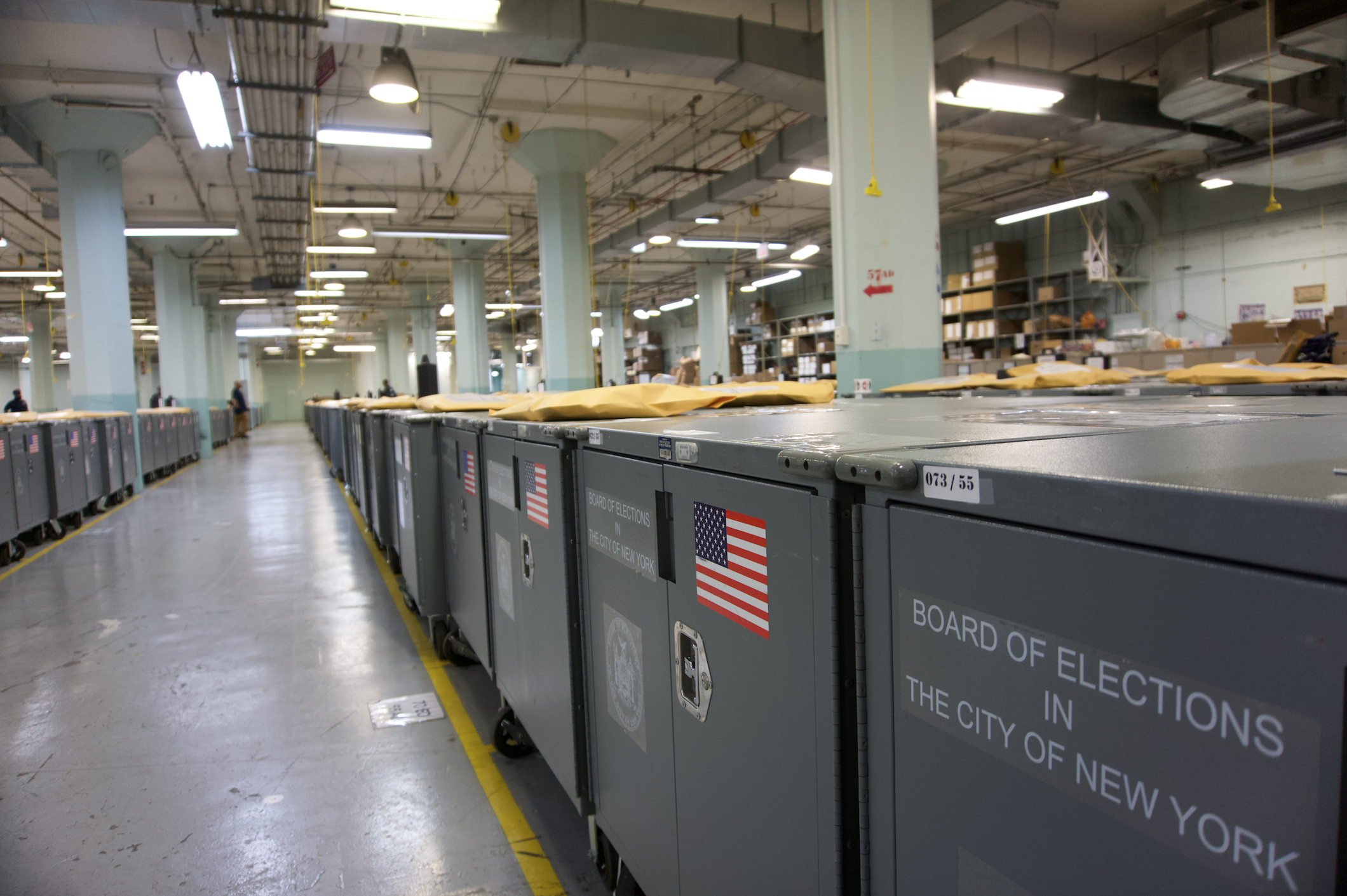 The General Elections are on November 5, but for people with busy schedules, family obligations or other responsibilities that day, New York now offers early voting opportunities for the first time. Early voting is essentially the same as voting at Election Day, but comes with a few technical innovations officials hope will make the process faster, easier, and encourage more New Yorkers to vote.
On October 22, the Board of Elections (BOE) gave a demonstration of the new electronic poll book and ballot "on demand printing system" at a voting machine warehouse in Sunset Park. The meeting was led by BOE's Executive Director, Michael Ryan, Senate Deputy Leader Michael Gianaris, and Senator Zellnor Myrie, Chairman of the Committee on Elections. Gianaris and Myrie were instrumental in bringing early voting to New York.
"We'll hopefully get New York out of the cellar of voter participation," said Gianaris. New York state has consistently ranked in the bottom half of states when it comes to voter turnout. During the 2016 General Election, only 57% of voting-eligible New Yorkers voted for a presidential candidate. During the midterms, these numbers are even lower with a 19.9% turnout in 2014 and 39.1% turnout in 2018.
By making early voting available, promoting it, and simplifying the process using new technology, they hope to boost New York's numbers.
"We have been at the bottom of voter participation and the goal of early voting is to bring New York from worst to first," said Myrie.
Ryan promised the new technology will significantly speed up the process and make it impossible for people to cheat and vote twice, because their votes are registered digitally. Another difference is that on Election Day on November 5 voting sites will be set up by election district, whereas they're doing an "any line, any time scenario" at early voting sites.
"We want to encourage all New Yorkers to vote early," said Myrie. "The whole point of early voting is to make our democracy easy, accessible and convenient."
New York's lines are notoriously long and discourage people from practicing their right to vote. By digitizing part of the election process, officials hope lines will move quicker and hopefully get more people to participate. Digitizing the poll books, for instance, saves poll workers from physically flipping through pages to find names.
To those who are afraid that this digitization might make the process more vulnerable to hacking, Myrie had this to say: "The best response is to go full throttle and participate even more. The BOE has put in a number of cybersecurity precautions to help prevent hacking. There is a machine right there that will be monitored by the NYPD that is really military-grade security. Don't withdraw yourself from the election, but fully participate."
On November 5, this new digital system won't be used yet. The BOE sees the early voting days as a "practice run" for next year's Presidential Elections. During early voting for this upcoming General Election and the Primary Elections in April and June of  2020, they aim to smooth out any potential bumps in the road to creating a quick and easy voting process.
The Mailer
For this General Election, the BOE sent out mailers notifying registered voters of the possibility of early voting and their designated voting site. Note that you can only vote at your designated voting site and that this might be different from the location where you would vote on Election Day. If you've lost your mailer, you can check where you should go on BOE's website. The mailer also includes a card with a barcode that can be used at the polling site to skip the information desk. Bringing this card is not required to cast your vote, but may make the process faster.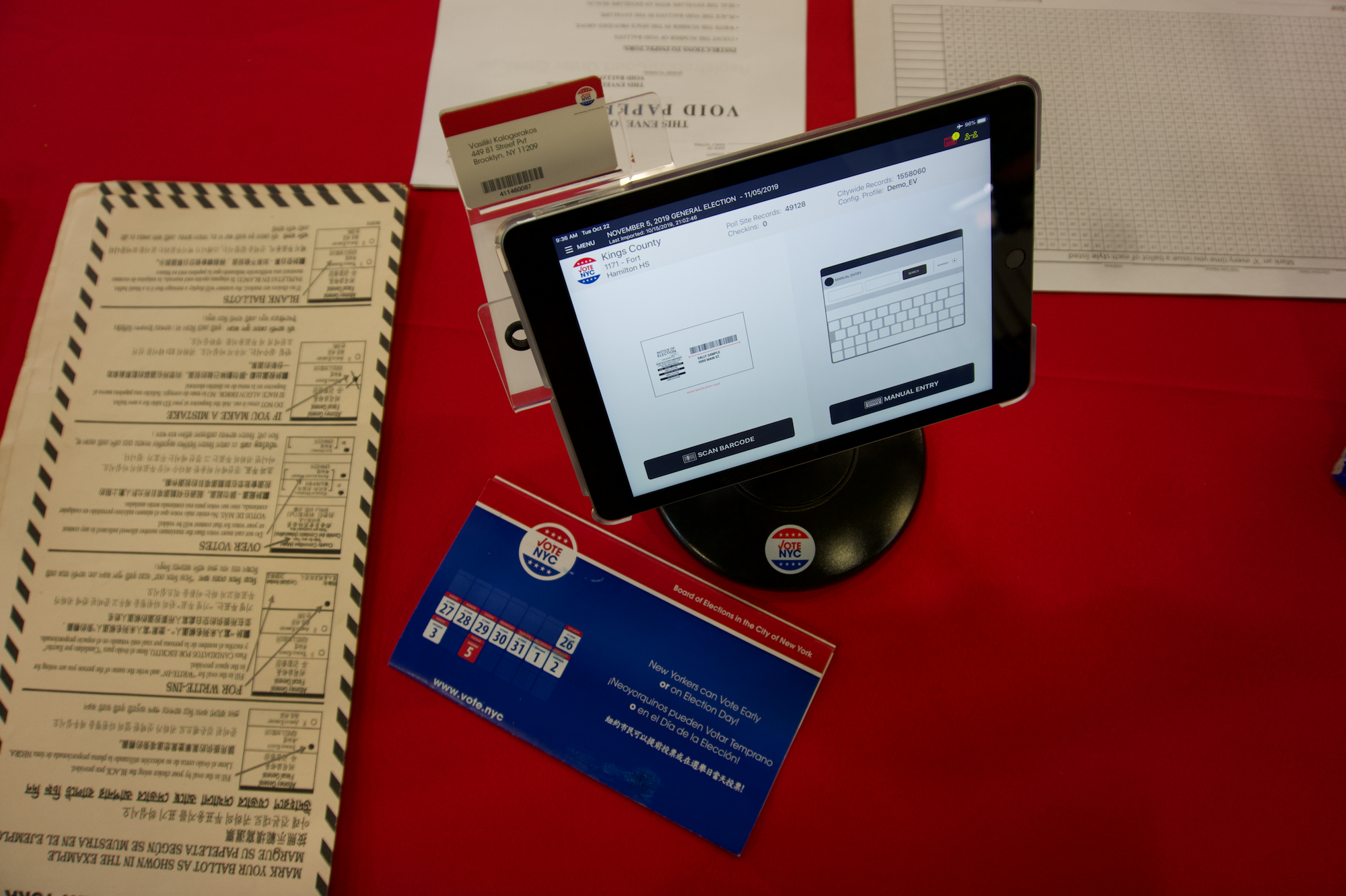 The Tablet & The Ballot
Once you're past the information desk you will head over to one of the poll workers who will either scan the card received in the mailer or enter your name on a tablet. Once your name is found, you will be asked to sign on the tablet. The poll worker will check if your signature matches the one they have on file to check your identity. If everything checks out, the poll worker will print your ballot with their new printers and direct you to a privacy booth where you will cast your vote. "The ballot is identical to the ballots one would receive on election day other than the fact that they are printed on-demand," BOE assured us.
The Backup Plan
The old polling books will still be printed to provide a safety net in case there is a technical failure at one of the voting sites. Apart from the few technical innovations, voting early will be very similar to voting on Election Day. The same rules and regulations apply. Interpreters will be available at poll sites where a large number of voters require language assistance in Spanish, Chinese—both Mandarin and Cantonese, Korean, Hindi, Bengali, and Punjabi. According to Ryan, extensive site checks were done at all early voting locations to make sure they meet security standards and are accessible for people with disabilities.