Nine Story 'Luxury Condos' Rising On Ocean Avenue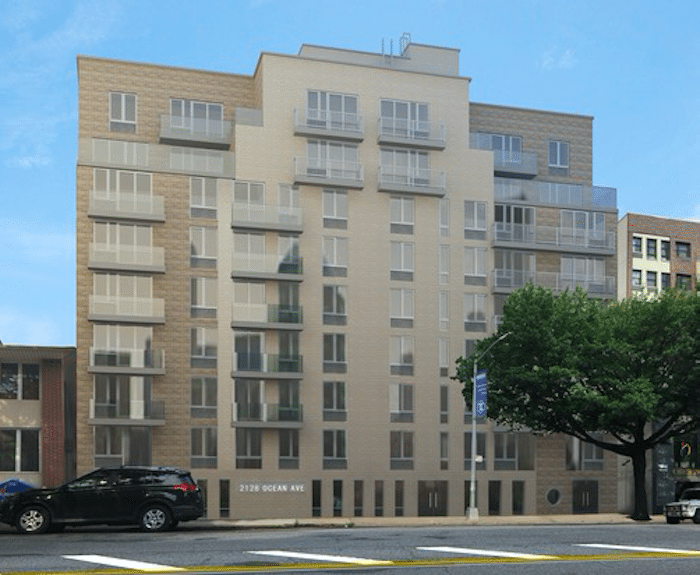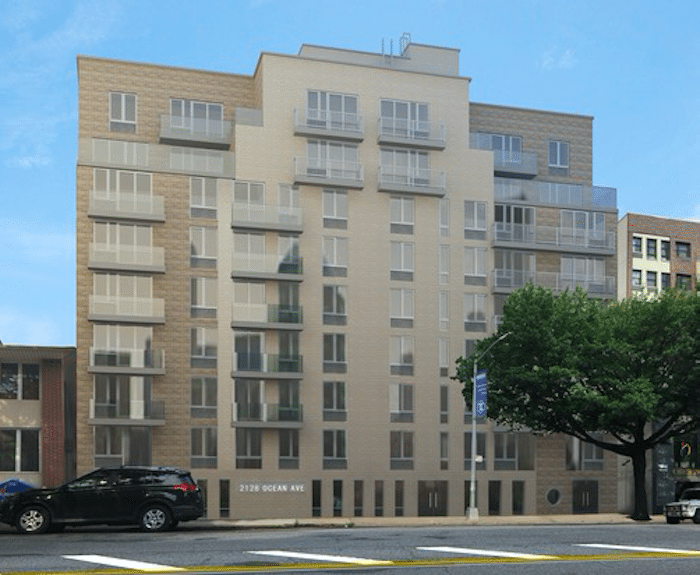 The southern Brooklyn development boom continues, stretching to the northern corner of Madison with a new mix-unit condo tower.
Developers revealed renderings of a nine-story, 56-unit building under construction at 2128 Ocean Avenue between Kings Highway and Quentin Road, reports YIMBY. The tower will replace a demolished two-story brick building home to an ophthalmology center, and one of the last two-story buildings on the block.
The building will reach almost 90,000 square feet and tower 80 feet to its roof, according to recent permits.
The developer, New Empire Real Estate Development, filed documents with the New York State Attorney General, valuing the condos at $43 million, reports The Real Deal.
The developer's website indicates that 28 parking units could be added, but this wasn't listed in the usual place on the Department of Buildings permit. In addition, YIMBY reports that there will be a 200-child daycare facility in the cellar.
In just three years, the property more than doubled in price. In 2013, an LLC bought the property for $1.3 million, and in 2016 New Empire bought it for more than $3.8 million, according to PropertyShark records.