New NYC Schools Chancellor Appointed Today At MS 51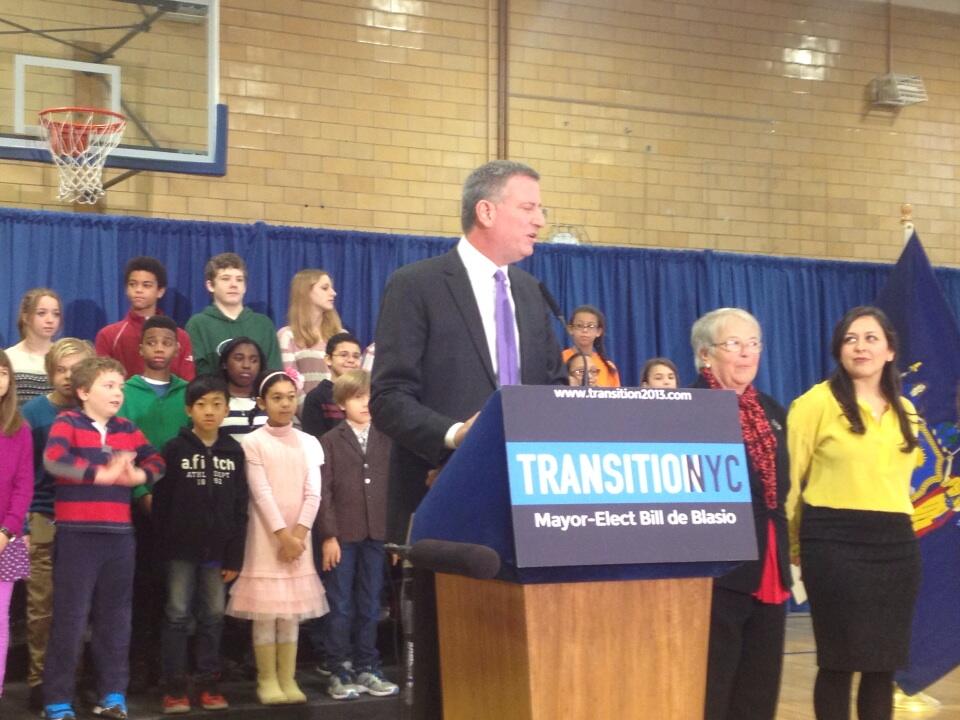 Today Mayor-elect Bill de Blasio named veteran educator Carmen Fariña to be his schools chancellor, and he chose to make the announcement right here in Park Slope at MS 51, which his kids had attended. Fariña also has some local ties to the neighborhood, having once served as superintendent of Brooklyn's District 15, which covers our area.
Here's a bit of what the scene looked like at MS 51 today:
The future mayor also apparently made a bit of time to give some students a history lesson about The Old Stone House, located across the street from the school.
What do you think about the new schools chancellor, and about de Blasio's decision to make the announcement in Park Slope? Are you happy to have some of his focus still in the neighborhood, or are you ready for him to make his move to Gracie Mansion?
Photo via Brad Lander