Neckdowns Coming to Some Flatbush Avenue Intersections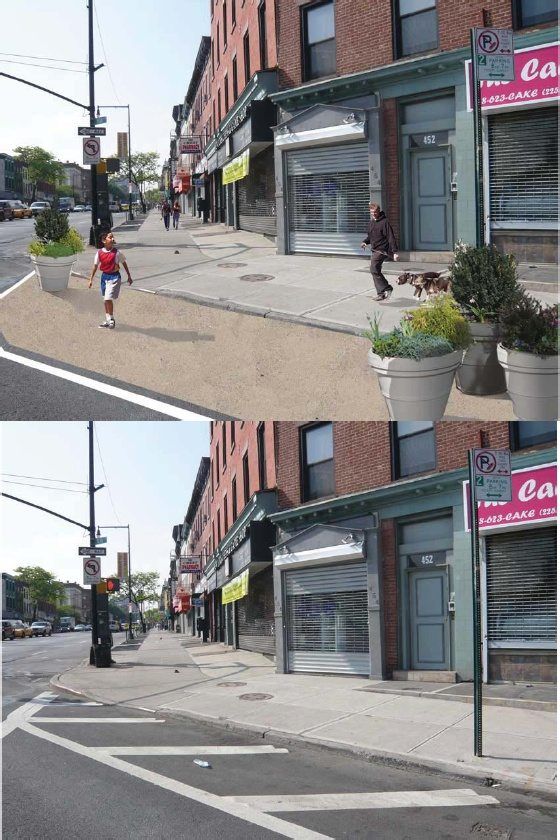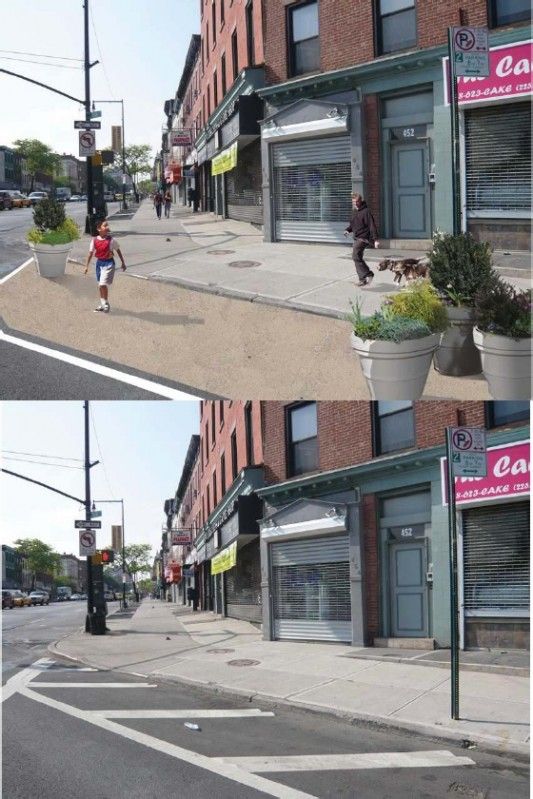 The Department of Transportation is set to start implementing pedestrian safety measures along Flatbush Avenue, including neckdowns on several of the busy intersections between Grand Army Plaza and Bergen Street. It's part of the North Flatbush Avenue BID's Capital Streetscape Project, which was initially proposed in 2010.
This BID says the new initiative "will shorten the time to cross North Flatbush and widen the turning point for cars." The rendering above shows what we can expect, and you can see the full details about which intersections are getting the treatment here. Work is expected to begin next week.