National Grid Is Denying Gas To New Affordable Housing Projects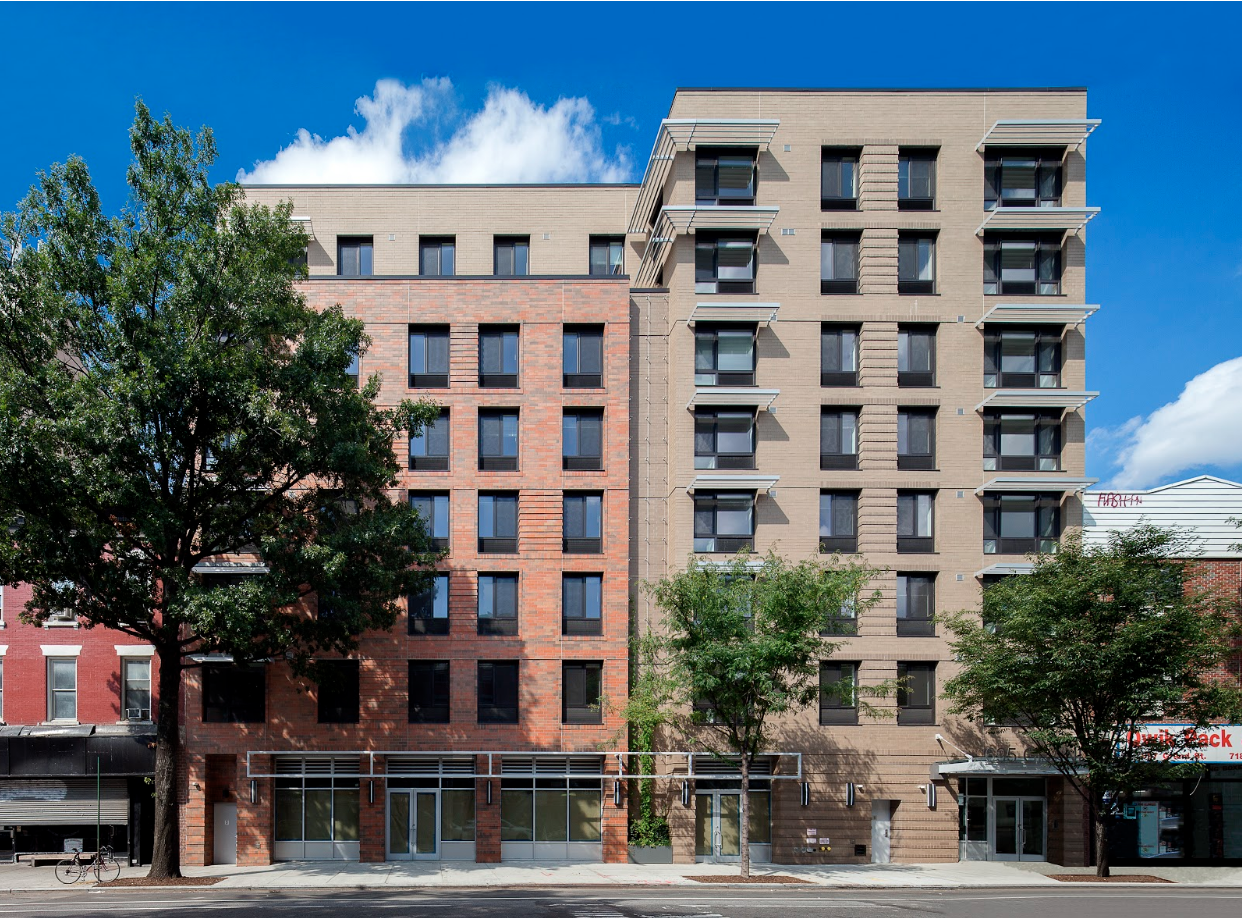 National Grid's monthslong moratorium on new gas hookups is having a significant impact on affordable housing in Brooklyn, with completed developments being denied gas service and sitting vacant.
The impact on affordable housing developments, like that facing businesses, is likely to only get more acute as the standoff between the state and the gas company trudges on.
The Issue
National Grid has not processed new applications for gas hookups in Brooklyn, Queens, or Long Island since May, when the state denied a permit to Williams Companies to build the Northeast Supply Enhancement (NESE) pipeline underneath the New York Bay connecting the Rockaways with shale fields in Pennsylvania. So far 2,600 applications have been left unprocessed, a spokesperson for the gas company told Bklyner in a statement.
The gas company argues that without the NESE, its existing infrastructure does not have the capacity to handle any increase in gas service.
"To add additional service would pose a risk to the integrity of our system and compromise natural gas use for our existing 1.8 million customers in New York City and on Long Island," said Karen Young, the National Grid spokesperson. The result is that, while existing customers are unaffected, those attempting to get a new hookup are denied new service.
The company's claims have been met with skepticism from both affected customers and by politicians.
"They never gave us a warning," said Assemblymember Robert Carroll (D-Park Slope). "They haven't told us where those numbers came from." Governor Andrew Cuomo has ordered the state Department of Public Service to investigate the company.
In Brooklyn, developers of affordable housing are stuck in limbo; projects are completed, but people can't move in since they cannot get gas service.
Blake Hendrix Homes in East New York
Shelter Rock Builders developed the 30-unit Blake Hendrix Homes in East New York as part of HPD's New Infill Homeownership Opportunities Program (NIHOP), a city program proffering affordable homeownership (13 units) and 17 rentals.
The $13 million project, built with $6 million in city subsidies and an addition $1 million in state subsidy, was touted by then-HPD Commissioner Maria Torres-Springer as a means to "put the dream of homeownership in reach of more hard-working New Yorkers, anchoring not just individual families, but the neighborhood." But today, it is sitting complete and vacant because it cannot get a gas hookup.
Ben Shavolian, president of Shelter Rock, said in an interview that a gas hookup was denied to the project in June, after an application in April was hinged on the approval of NESE. "Now the homes are just sitting there, costing thousands of dollars a month," he said.
Specifically, he said that Shelter Rock is losing about $30,000 per month while the homes cannot be occupied.
"We have interest that we pay every month to the bank, we have maintenance for maintaining the area, making sure that it looks presentable in the market that it's in," Shavolian said. "We have security, even though no one lives in the building. We have utilities. We have homeowners that would like to purchase these homes and move in."
If the standoff continued indefinitely, he said that they'd have to replace various items in the homes, such as the boiler, gas ovens, and heating systems.
695 Grand Street in Williamsburg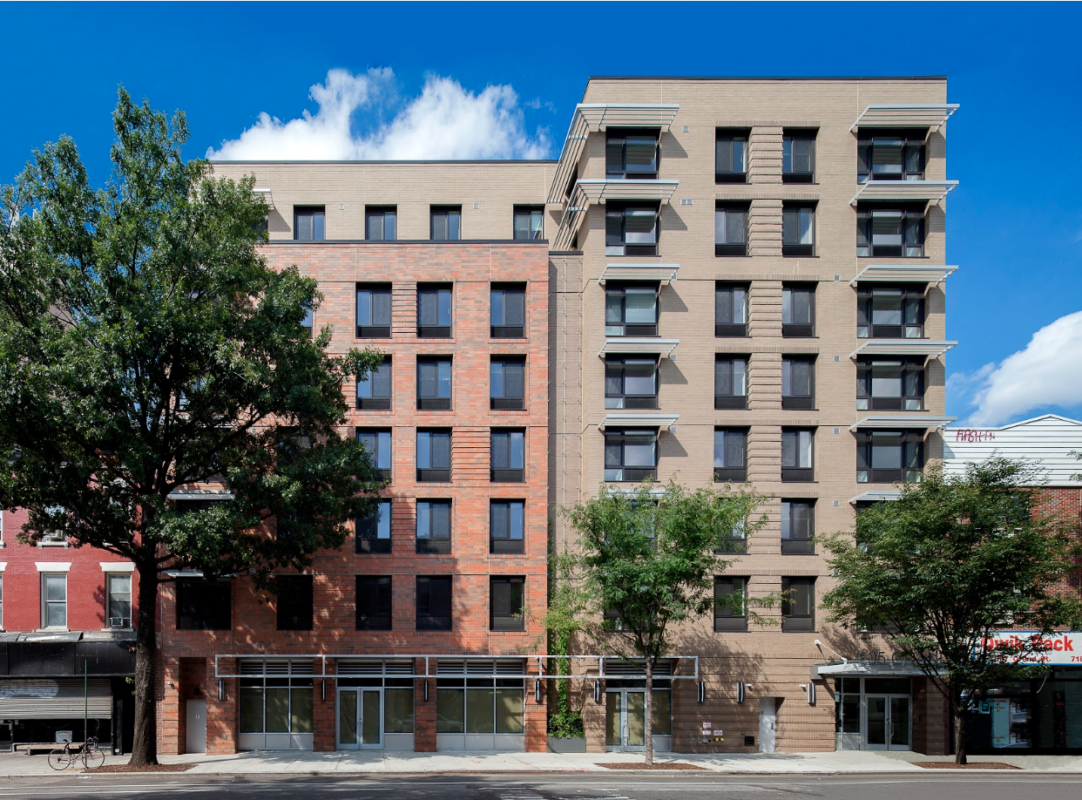 Others are waiting in the wings for impending doom. The St. Nicks Alliance, a North Brooklyn community development organization, built 51 affordable units at 695 Grand Street in Williamsburg as part of a mixed-use project with ground-floor retail space. The residential part of the building has gas hooked up and is fully occupied.
The problem lies within the retail section: the gas company denied approval for the ground floor commercial space, nominally because of insufficient pipes, but a letter sent by the gas company in August, reviewed by Bklyner, confirms that the company won't hook up gas for St. Nicks until the pipeline is approved. St. Nicks had taken out a $3 million mortgage on the building, but with no retail income coming in, it cannot pay back the bank.
For Michael Rochford, the President of St. Nicks, the potential end result is defaulting on the loan and repossession of the property by the bank. "With a $3 million mortgage, that's a serious financial hardship on a nonprofit company," Rochford said in an interview.
Harry T. Nance Apartments – 76 Affordable Units – in Brownsville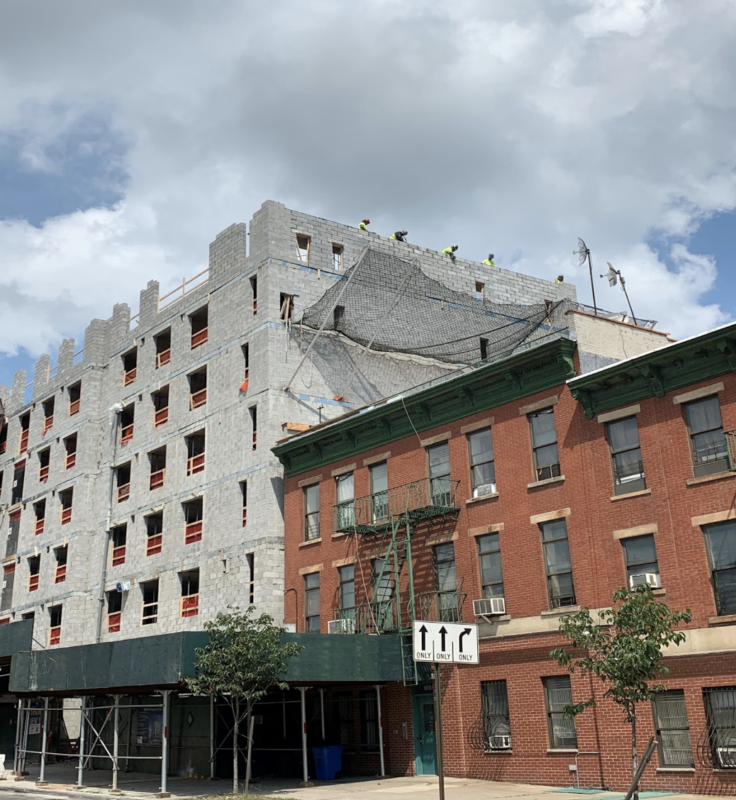 In Brownsville, at Eastern Parkway and Atlantic Avenue, RiseBoro Community Partnership's Harry T. Nance Apartments, about a quarter of the way complete and slated to add 76 affordable units, was denied a gas permit in August despite what CEO Scott Short described as a miniscule requested load for the building, which was designed with sustainability in mind.
"I think if this issue isn't resolved, there will be at minimum delays to when these affordable units would be delivered, and worst case scenario, they never get delivered," Short said. "That's 76 units of low income apartments in a community that desperately needs them that would cease to exist."
For others, increased costs could come from having to use an alternative source of fuel, namely oil, which is not only more expensive but is also much dirtier to burn than is natural gas.
Sunset Park Library Complex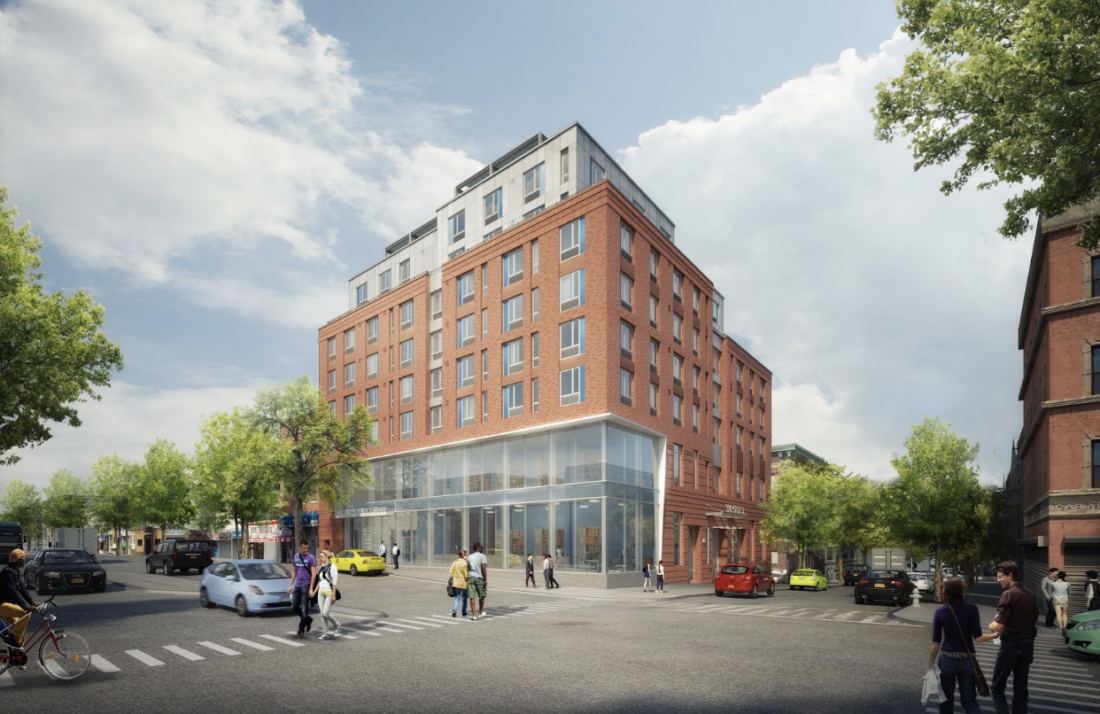 Jay Marcus, the director of housing development at the Fifth Avenue Committee (FAC), said that FAC's project at the Sunset Park Library, which involves renovating the library and building 50 affordable units atop it, is 25 percent complete and has already been denied for a gas permit.
Using an alternative fuel source would, according to Marcus, pile several hundred thousand dollars in additional capital and operating costs on the nonprofit, which, since its project is restricted in the amount of rent it can charge, could have a grave effect on its overall finances and ability to provide services.
"That would be a lot more money for the redesign," Marcus said. "I just know it is causing a huge problem."
Though National Grid sent emails to customers in July urging them to lobby state officials to approve the pipeline, company officials are maintaining that the moratorium is being undertaken for reasons of safety and infrastructural integrity.
"For several months, we have been notifying new applicants of new or expanded gas service that their gas requests are contingent upon the successful and timely approval of NESE," Young said in an emailed statement. "These applicants…were provided the same notification and were not approved to connect. We will stand by and honor all customer commitments that were approved before we determined that we can no longer safely serve additional gas load without additional supply."
The affected customers aren't buying it, and they are making no secret of their derision towards the company. Shavolian and Rochford told Bklyner that they do not believe the gas company is facing a shortage, and that the moratorium amounts to little more than extortion.
"If you don't have the capacity, you wouldn't take applications," Shavolian said. "You wouldn't promise you would be getting the line."
And even those more inclined to believe National Grid's claims about a gas shortage, such as Marcus or Short, believe the company's actions are still causing immense, unjustified harm, and that the company's claims remain dubious.
"I believe that the pipeline is a critical component of their capacity to deliver service," Short said. "I do not believe that they do not have enough capacity to deliver service to a project like Harry T Nance, where the demand is so minimal."
A representative for the Department of Housing, Preservation, and Development did not respond to multiple requests for comment.