MTA's Bus Time Program To Expand Throughout City, Giving Commuters Real-Time Bus Locations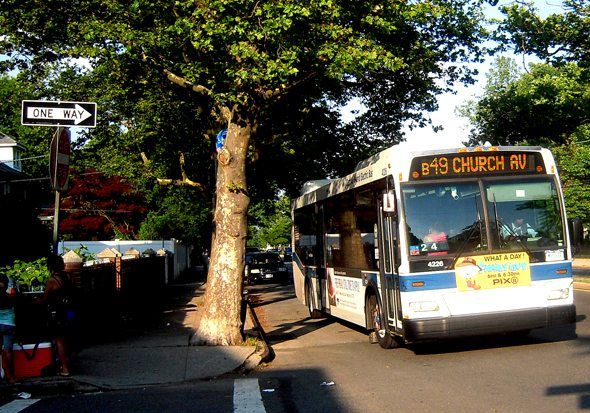 Now that the B4 and other bus lines will be restored, you'll want to ensure you're not standing at that bus stop forever. To help with that, the city is expanding a GPS-driven program that will keep bus riders posted about real-time arrival estimates.
Bus Time is a service that supplies mobile devices with information regarding the closest bus, and is powered by the Brooklyn-based software company Mobile Commons. Available using the website on a desktop, iPhone, Android, BlackBerry, or other smartphones – and via text message to 511-123, for those still using mobiles without apps – Bus Time gives travelers the ability to input a bus stop code or intersection. The service then analyzes the MTA's GPS system to see how far away the next bus is. This information is returned to the traveler within seconds.
Having kicked off in early 2011, the service has now hit one million transit information requests, only seven months after its takeoff.
According to the MTA, Bus Time began as a pilot program in February of 2011 on the B63 route in Brooklyn. Once it proved itself to be successful, it expanded to all bus routes that travel through Staten Island. As of July 1, it was available for the B61 bus in Brooklyn. Over the next year, more than 6,000 buses and 14,000 bus stops will be upgraded in order to make Bus Time fully operational in New York City by the end of 2013.
"We are delighted by the rapid growth of the use of Bus Time," said MTA Chairman Joseph J. Lhota in an MTA press release. "This is a service that can really make it much easier to ride the bus, so it's not a surprise that it's proven to be so popular."
"The million-text milestone shows just how useful Bus Time has been, and how commuters have adopted it into their lives. We look forward to many more milestones as the program expands across the city," said Jed Alpert, CEO and Co-founder of Mobile Commons.