Morning Mug: No Pants Subway Ride 2011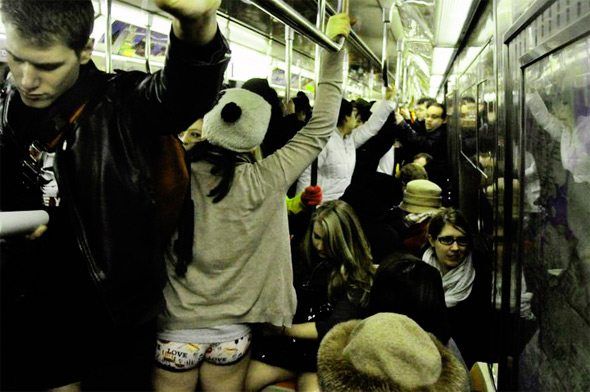 While this isn't technically Sheepshead Bay, it was taken by a Sheepshead resident and they were, at some point, on a Q train.
Sheepshead Bites photographer Randy Contello hit up the No Pants Subway Ride 2011 on Sunday. The annual event started in 2002 by Improv Everywhere, and has since spread to 50 cities worldwide. Thousands took the NYC ride this year, ending up pantsless in Union Square.
And apparently Sheepshead Bay was well-represented. Randy said he saw at least 70 people from the event make their way home, exiting the trains at the subway stations in Sheepshead Bay.
Did you go this year? How was it? Want to share some photos?