Mondayoff: Thai Street Food Hits Cortelyou Road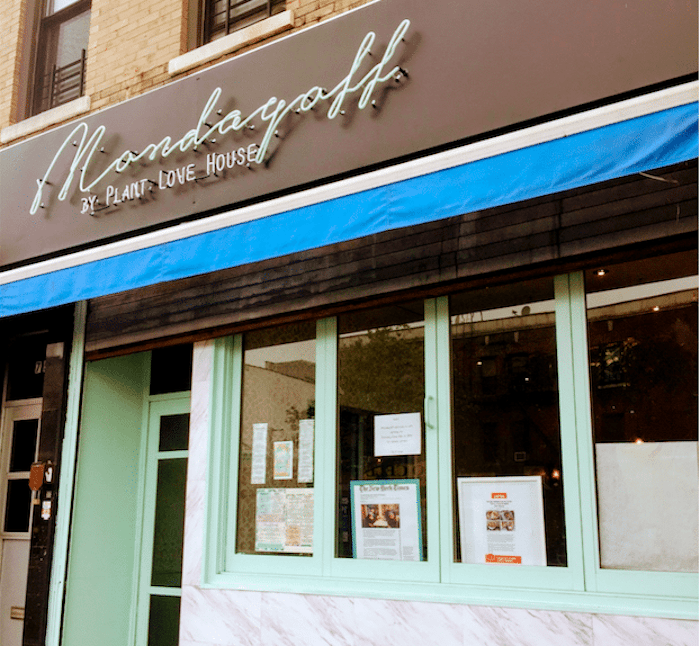 Mondayoff by Plant Love House, the newest authentic Thai spot to hit Cortelyou Road, celebrated their soft opening last night — and our mouths have been watering since we caught wind of the news in May.
After being Thai-less, Cortelyou's restaurant row now offers two authentic Thai restaurants — with the Isaan region represented at Corthaiyou (which we loved) and now, just a few blocks away, Thai street food dishes from Mondayoff. Both restaurants opened within one month of each other.
Plant Love House is a family affair, with the kitchen run by matriarch Manadsanan Sutipayakul and chef Sureerat Patthana, and the restaurant managed by Sutipayakul's two daughters.
This isn't Plant Love House's first rodeo. In the years since they opened the first location in Queens, their cuisine has been earning critical acclaim from the New York Times to Eater NY. And Brooklyn foodies delighted when they moved to Prospect Heights (closing down the Elmhurst location).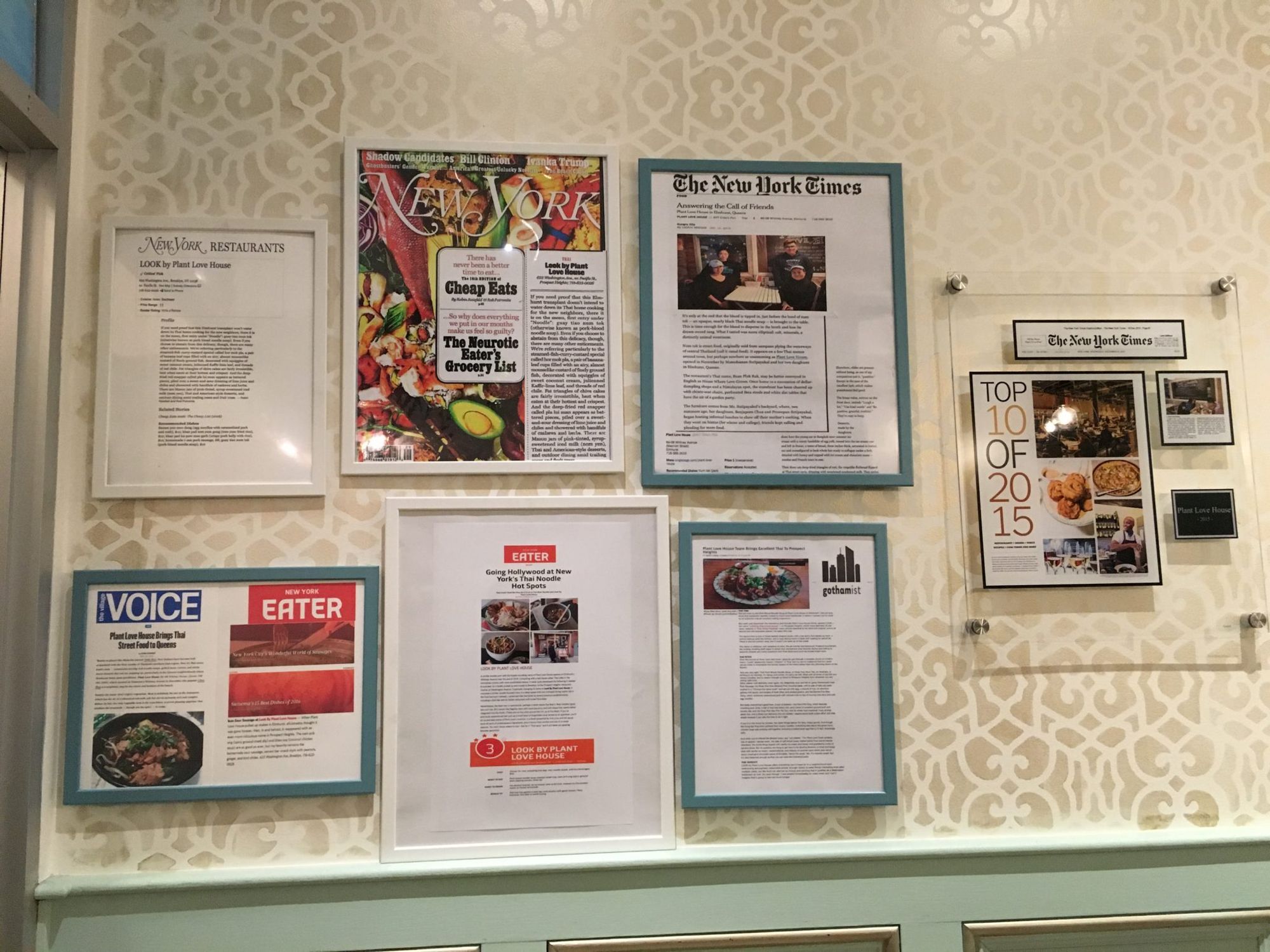 Cortelyou Road has been a foodie hot spot for years, and the family jumped on board when their Prospect Heights customers began asking when they'll start delivering to this side of the park, said co-owner Benjaporn Chua at the soft opening on June 8.
And the old Propellerhead space — already fixed up and designed by the previous occupants — was a perfect fit (the decor is very similar to Propellerhead's, unlike Corthaiyou which gutted the old Asya space and redesigned it to feel like you're dining in a hut).
But the menu at Mondayoff's Kensington/Ditmas Park location is unique, featuring special street food dishes currently popular in Thailand –like Korat-style chicken thigh, grilled and wrapped in a pandan leaf.
Nothing about Mondayoff's menu is generic. Every dish featured delightful combinations and surprising flavors.
The menu is large and exciting, featuring a widely reviewed (and loved) pork blood noodle soup. I went with something a tad more familiar, but still not the standard NYC Thai take-out fare: Bamee poo moo dang, with soft egg noodles, caramelized pork and crabmeat, towering on top of steamed bok choy ($14)
The dish featured a thin and flavorful sauce that added a tang to the entire bowl.
My dining partner chose the Pad Kee Mow, a heaping serving of wide rice noodles, chicken, and fresh veggies featuring large chili flakes.
Spice lovers, this one's for you: we ordered the dish at "medium" spice level, but it was definitely an authentic scale. The dish was so spicy we were both sweating through the meal!
Even the spring rolls ($5) stood out. Packed with the usual fillings — cellophane noodles, cabbage, carrot slices, there was a flavorful twist: extra black pepper.
Though I loved the meal, the highlight of my night was definitely the dessert: mango sticky rice served with coconut ice cream and a cream-pourer with thick, sweet coconut milk.
As an added bonus, the purple sticky rice was flavored with butterfly pea — a vining flower that creeps up buildings in Thailand and Burma.
More sweet and delicious additions to our meal (sweet tooth, anyone?) were Pandan water, which tasted like sweet and bitter tea leaves, and a citrusy sweet Mojito topped with big mint leaves.
The seating arrangement is similar to Propellerhead, with added benches and two dedicated tables up front. Plus, some live embellishments to the decor.
Check out Mondayoff by Plant Love House at 752 Coney Island Avenue near Cortelyou Road (cross that difficult street! It's worth it); open Tuesday–Sunday 12pm to 10pm (closed Mondays), 718-941-2022.