Bite Of The Day: Irresistible Homemade Treats At Propellerhead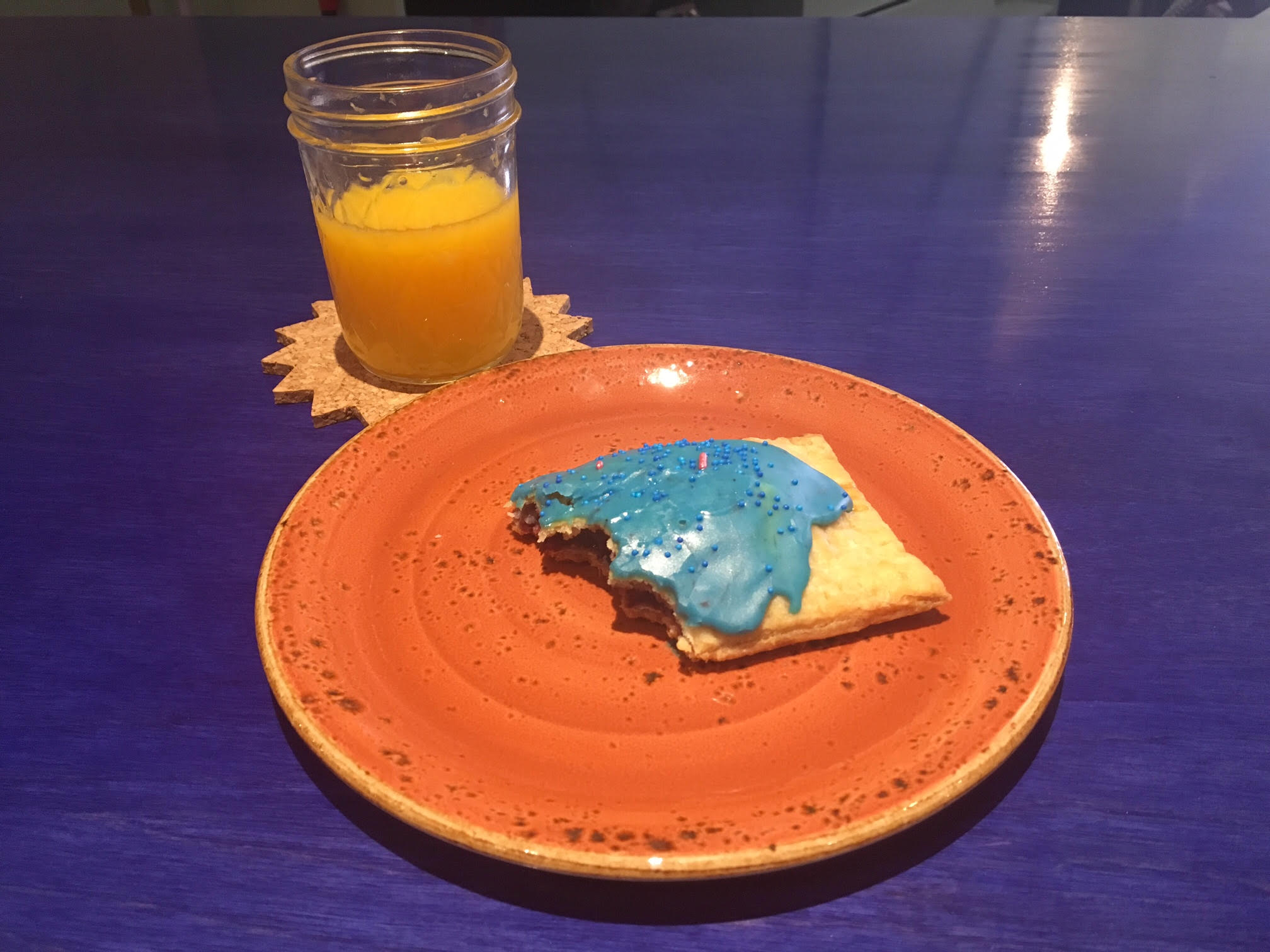 During their soft opening over Memorial Day Weekend, Propellerhead, a new restaurant and bar on Coney Island Avenue, elevated the American comfort food repertoire. One diner even told co-manager Ian Strickland, mid-bite, that the pulled pork sandwich was the best he'd ever had ($15, comes with green apple cole slaw and french fries).
The buzz about Propellerhead's surprisingly flaky, fruity homemade toaster pastries (blueberry or strawberry–$4 each) was already catching our attention, but when we went over for a taste we couldn't resist ordering more from the seasonal ingredient-infused menu.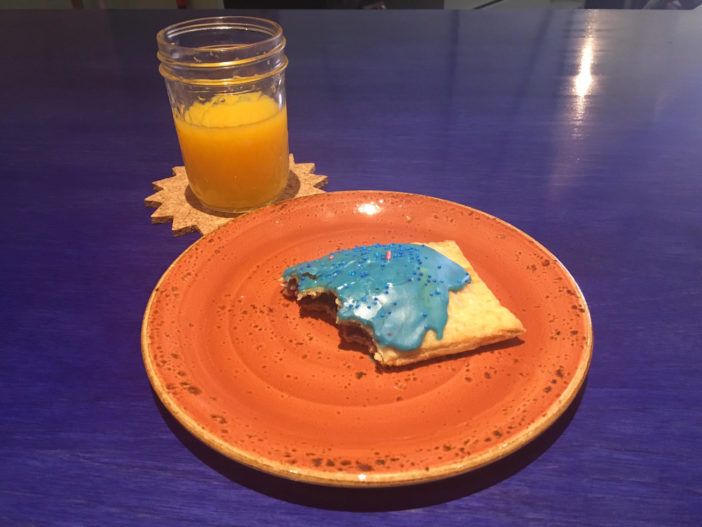 The Cobb Salad ($16) far exceeded my expectations. It turned out to be a rich and colorful entree with grilled chicken, bacon, avocado, soft-boiled egg, picked green apples, and watermelon radish (that left a lingering spicy bite on my tongue) over mixed greens–each ingredient accentuated by a tangy lemon-oregano vinaigrette. It was a perfect daily protein fix with a summer crunch.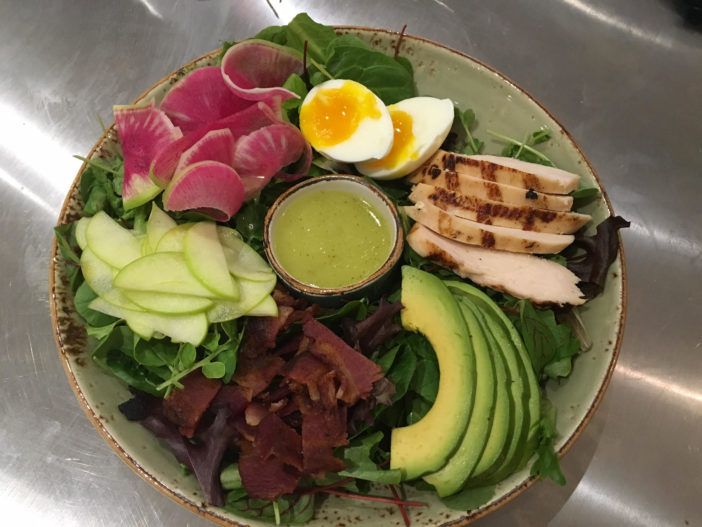 Next up was the Grilled Cheese with Tomato Soup ($12), another classic American comfort item, but theirs was infused with a signature touch.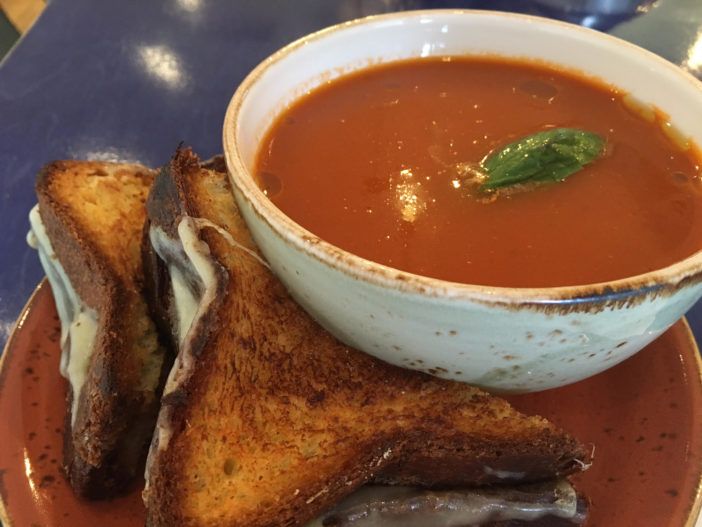 And if you think each item looks delicious alone, it only gets better with the first dip. The velvety texture of the lip puckering, lemon-spiked tomato soup perfectly coated the buttery brioche grilled cheese. Extra applause for the cook, Faye Tanglao.
Propellerhead is now ready for the neighborhood's early morning coffee drinkers, brunch seekers, and bar hoppers. The managers told us how hard each staff member has worked, the long and laborious process included many 16-hour work days, but the result is in an effortless and elegant ambiance.
We're looking forward to a great summer of feasting at Propellerhead, lounging over coffee on their plush, red couches, relaxing at the bar after a long day, and indulging in more homemade toaster pastries.
Visit Propellerhead at 752 Coney Island Avenue.
(additional tasting by Rachel Silberstein)