Meet The UCA Muralists: Nu Ryu, Children's Corner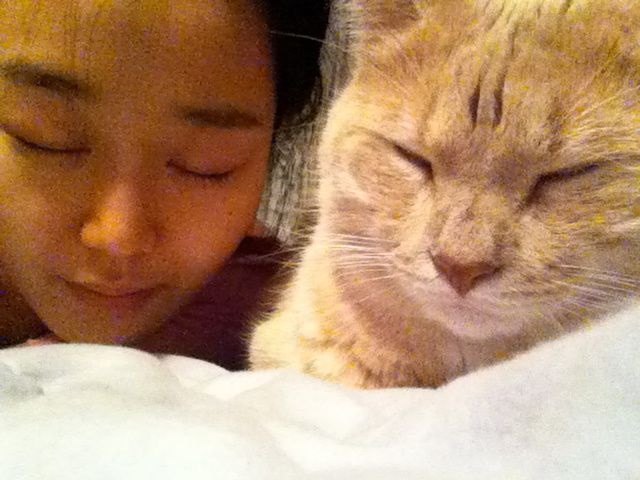 Nu Ryu is an artist, neighbor, and cat fan whose dreamy mural for Children's Corner (1101 Church Avenue) will be installed this spring as part of the Uncover Church Avenue project. She answered some questions for us over email about her work, and how she sees Church Avenue as an international artist.
DPC: What's your background as an artist?
Nu Ryu: I've loved to draw ever since I was young. I went to art middle/high school and I studied visual communication design during college. I moved to New York (I'm from Seoul, South Korea) to pursue illustration, and I earned my MFA at the School of Visual Arts. Since then, I have been working as an illustrator and visual artist. I have exhibited my work all over New York and internationally as well.
Have you ever done a mural before?
Yes, I did when I was in college in Seoul. The art and design school students used to make free murals for the community every year as part of the street art festival.
How did you interpret the theme "Church Avenue Is…"?
As a foreign artist who loves Brooklyn, I have seen how many neighborhoods have changed in the past few years. I felt that Church Avenue is on the flow, and the mural project is just part of it. I tried to make a design that doesn't pop out too much and bother people visually. At the same time, I wanted it to still stay relevant thematically to the business that it represents, and bring joy to people.
What kind of new business would you like to see on Church Avenue?
I know I would enjoy and welcome any new business which is personal, unique, and gives good spirit to people. I just hope to not see too many similar businesses.
My friends who live nearby have spoken to me about how nice it would be to have a nice bookstore/tea shop, cupcake shop, antique/gift shop, and international cuisine restaurants such as Indian, Korean…etc.
When you come to visit your mural in 20 years, what do you think Church Avenue will be like?
If the same murals stay more than 20 years under good care, that means Church Avenue will be famous for art and art loving neighbors. That would be lovely.
All this week we'll be introducing you to the artists behind the Church Avenue Business Improvement District's Uncover Church Avenue murals, which will be painted this spring on roll-down gates along Church between Stratford and Argyle Roads. They're going to need volunteers to help prep the gates for painting—we'll let you know when, but if you'd like to sign up, contact Melissa Skolnick, Program Coordinator at the BID at 718-282-2500 ext 63237 or MelissaSk@churchavenue.org.