Meet Your Candidate: Kevin Peter Carroll For Bensonhurst, Dyker Heights & Bay Ridge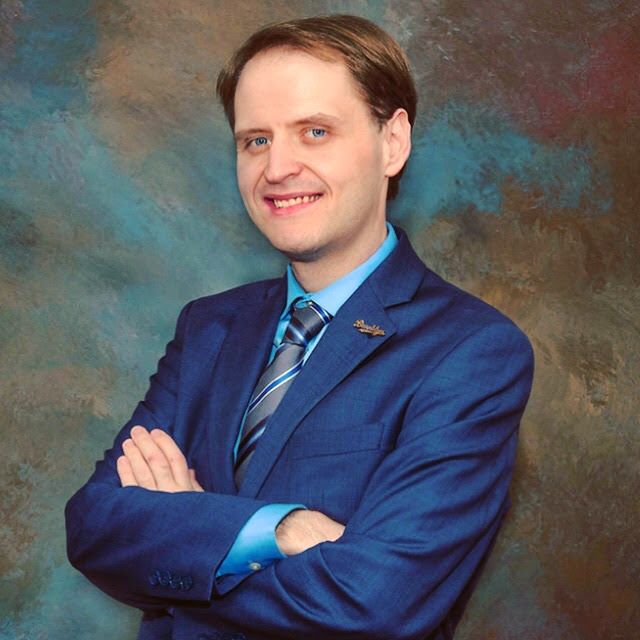 "I want to make sure that when I put my head on the pillow at night, that I can sleep soundly knowing that I did the right thing," Kevin Peter Carroll.
The 43rd District currently has nine candidates running for Vincent Gentile's City Council seat. Those candidates include four Republicans and five Democrats vying to represent Bay Ridge, Dyker Heights, Bensonhurst, and Bath Beach.
We're reaching out to all nine candidates for a Q & A to help neighbors get to know who will be on their ballot for city elections in September. Last week, we interviewed Republican candidate Liam McCabe.
Read our discussion with Democrat Kevin Peter Carroll below, and stay tuned for more conversations with your candidates.
Who is Kevin Peter Carroll?
Carroll was born and raised in Brooklyn. He attended Fort Hamilton High School, a school he wants to landmark if he's elected.
"It was built a very long time ago, it means a lot to people who live in this community, and we need to preserve it," he said.
Carroll spent his days giving back to the community: he was a member of Community Board 10, the Brooklyn Irish American Parade Committee, and the Bay Ridge Historical Society, among other local organizations. He is also a staffer to Councilman Stephen Levin.
"I know the community like I know the back of my hand," Carroll said. "I know the inner workings of the City Council."
Carroll was one of the leaders, along with Councilman Vincent Gentile, that worked to bring back the B37.
"We ultimately fought and got that back," Carroll said. "It was one of the rare times the MTA listened to the people."
Carroll also founded his very own club, Brooklyn Democrats For Change. The club was created in 2004 after the presidential election. The club now has more than 100 members.
"We wanted to make sure the community had a Democratic club they could come to," Carroll said. "A lot of them that were around at the time were not inclusive, and we've welcomed everyone."
Priority issues
Education is high on his to-do list. Carroll wants to create a council of PTAs across the district to address concerns about individual schools, as well schools collectively.
"Education has been an important part of my family. My father was a custodian engineer in the public schools, I got a public education, and the councilman I work for now is on the education committee," he said.
Redistricting is another issue he is eager to solve. Carroll wants NY state to end gerrymandering, as he believes it should be the people deciding a representative, not the representatives deciding who they want in their district.
"If you see the way these assembly lines are cut up, it's ridiculous across Brooklyn," he said. "I'm represented by a member of the Assembly who lives in Staten Island. You go five blocks away, you're represented by someone who lives in Coney Island."
Carroll also wants government accountability and reform, environmental protection, and historic preservation.
"I usually listen to people to see what concerns them, and then I give them my take on things," Carroll said. "Sometimes people will surprise me and get me to change my mind… I don't pretend to know every issue."
Development and preservation
Carroll believes in that development isn't all bad, as long as it's undertaken with respect to the community's needs.
"We need to make sure the rules are being followed and that the workers are being paid a decent fair wage," he said. "Once development is built, if it's a store, we need to make sure people from the community are the ones getting the jobs."
Crime
Crime is relatively low in District 43 compared to other districts in Brooklyn, according to NYPD crime Stats.
Carroll credits that low number to community and police relationships, and urges other precincts to "take a page from our playbook," he said.
"We're blessed here," Carroll said. "We do need to make sure that that continues. I'd love to see more police officers allocated for the different precincts, and also I'd like to see them out of their squad cars and walking the beat."
Illegal home conversions
"That's a safety issue, a capacity issue, and it's straining our utility. Our source system was not meant for that many people," Carroll said. "Our water, the sewage system across the 43rd district is collapsing, that's why we're having sinkholes. They're adding more and more stuff that causing the breakdown. That's a huge problem facing this district."
"[The census] said our neighborhood had a 30 percent vacancy rate," Carroll said. But to him, that didn't make any sense.
"Our senior centers are bursting," Carroll said. "Schools are bursting, which indicates that there are more people living here."
This was something elected officials in 2010-2011 should have picked up, he believes.
"There were so many illegal home conversions that people were afraid to answer the door for the census, indicating how many people actually lived at that address."
Keeping immigration data away from feds
The recent presidential election has had immigrants on high alert. Carroll believes the problem starts from city officials handing over data to immigration services.
"If people are afraid to talk to the police… you have a breakdown," Carroll said. "I would be standing up to the federal government. I think compassion across the country will prevent the president from doing what he has said he wants to do."
Rent stabilization and affordable housing
"We need to make sure that if a person wants to stay in the community, they don't get overpriced," Carroll said, discussing the need for affordable housing.
"We should be finding out ways to increase rent stabilization," he said. "I welcome people to Bay Ridge. I want to make sure our police and firefighters are making enough money to live in this community."
The 'American Dream'
Carroll strongly believes in the Constitution. For him, that is the American Dream.
"The fact that I can say whatever I want in terms of my freedom of speech, the fact that I can have whatever religion I want," he said, "the fact that we have a free and independent press that asks questions is something that is very important."
His own dream?
"My dream is that the people stay active, get active, and make sure that they don't take for granted the freedom and liberties we have in this country. Because almost anywhere else, they don't exist."
Brooklyn and the world
"You get a world perspective when you live in this borough. My friends are not all the same; they have different backgrounds, different ethnicities, different religions. That's the most important thing about Brooklyn—you get a world perspective."
Learn more about Kevin Peter Carroll and his campaign for City Council here.