New Soccer Field and Workout Equipment Slated for Maria Hernandez Park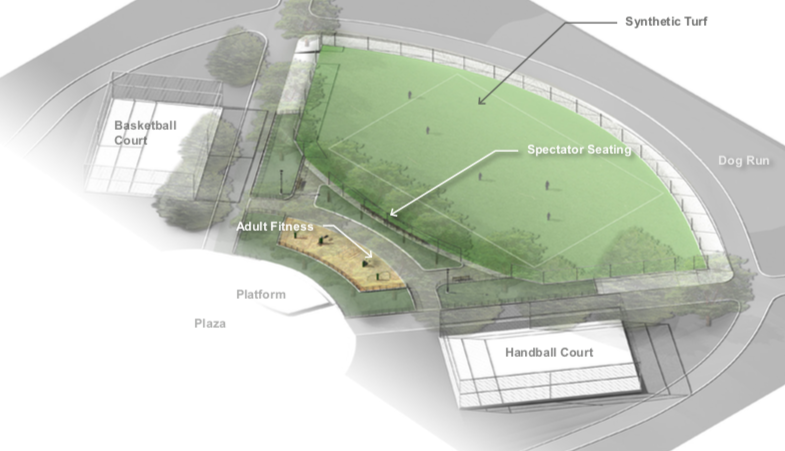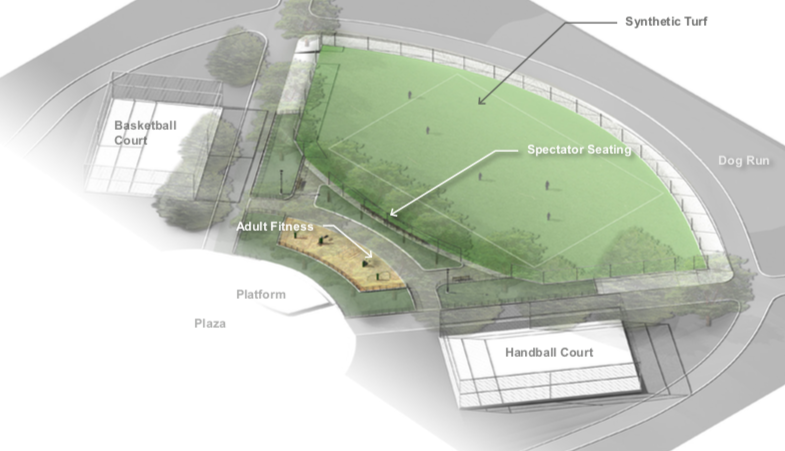 BUSHWICK – Last week, the NYC Parks Department visited Community Board 4 in Bushwick to reveal their plans for renovating the large—and underutilized—asphalt pitch at Maria Hernandez Park.
Based on input from the community, the Parks Department has created a new plan for the park, which focuses around creating a synthetic turf field and updating the adult fitness equipment at the park.
Working with a budget of $3.4 million from Mayoral funding, the Parks Department will tear up the old asphalt with a painted ballfield layout and put down a synthetic pitch that will have soccer field markings.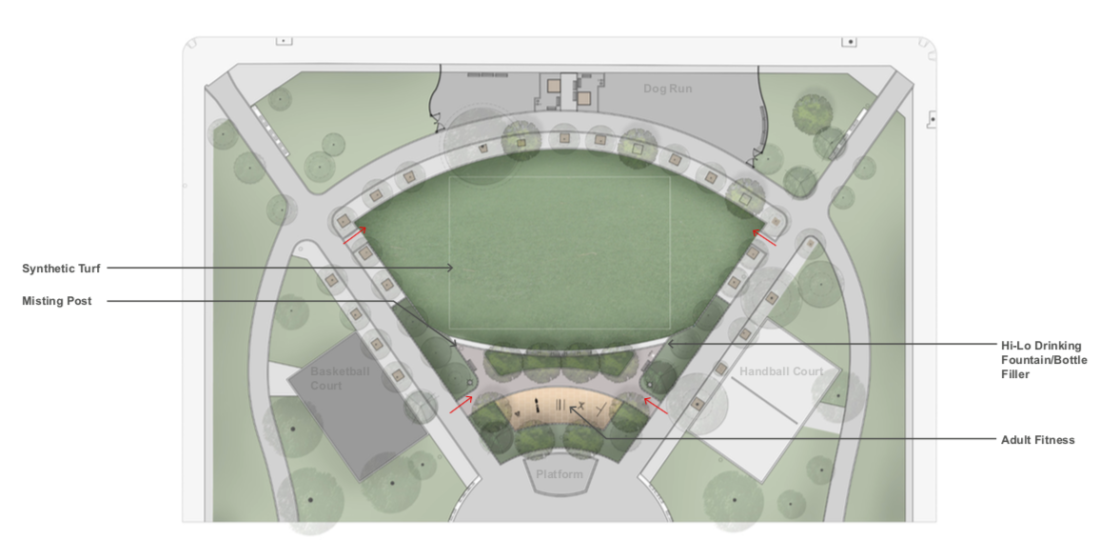 At the Community Board 4 meeting, some attendees expressed concern that baseball was being ignored at the park, but Parks Department representatives assured those gathered that the Hope Ballfields and Green Central Knoll parks would provide adequate alternatives within a half mile—fairly easy walking distance.
New adult fitness equipment will also be installed, in order to keep up with the heavy use the workout area currently sees. Representing the latest in outdoor adult-fitness machines, the new workout area will accommodate users of differing ability levels, and will get a new synthetic safety surface as well.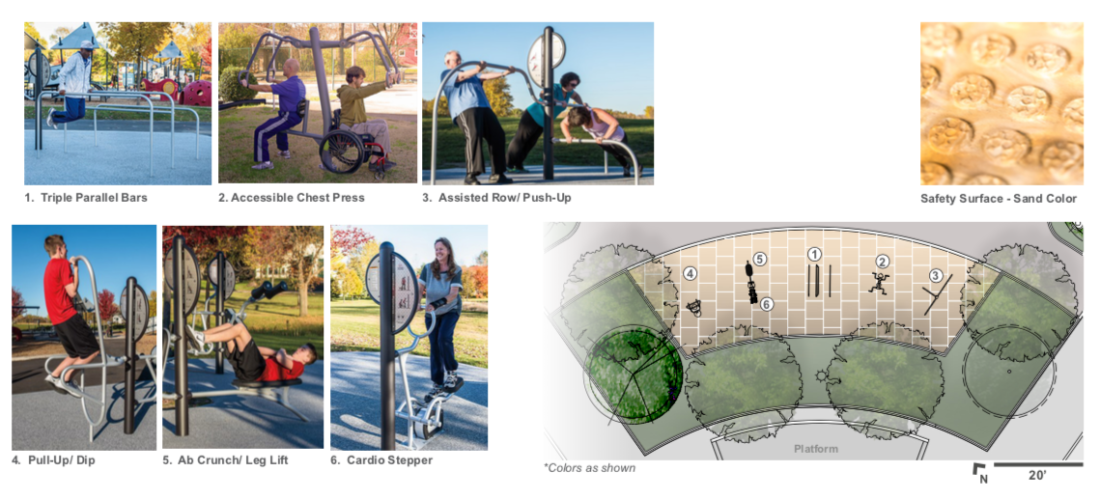 Additionally, seating will be installed by the new synthetic pitch to provide a space for spectators of soccer matches. A misting station will be installed to allow athletes, audience and everyone in between cool down during hot summer days.
While the design for the work at Maria Hernandez Park has been approved internally by the Parks Department, it "is now going through review by the community board and external regulatory agencies for comment and approval," according to the NYC Parks capital project tracker.
Currently still in the planning phase—which is slated to last until October of this year—the project may be a long time from completion. The Parks Department states on the site that construction typically takes 12-18 months. Williamsburg's McCarren Park is a perfect example—the renovation of their synthetic soccer field, which started last month, is expected to last into 2019.