McCarren Park's Soccer Field Will Close For One Year, Starting Mid-March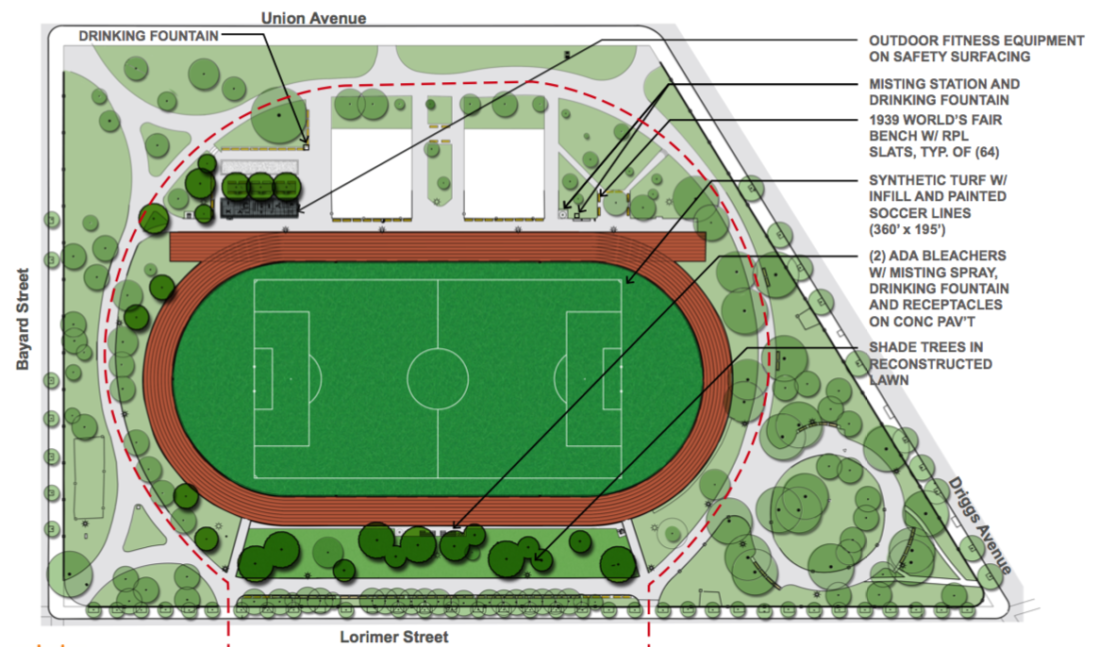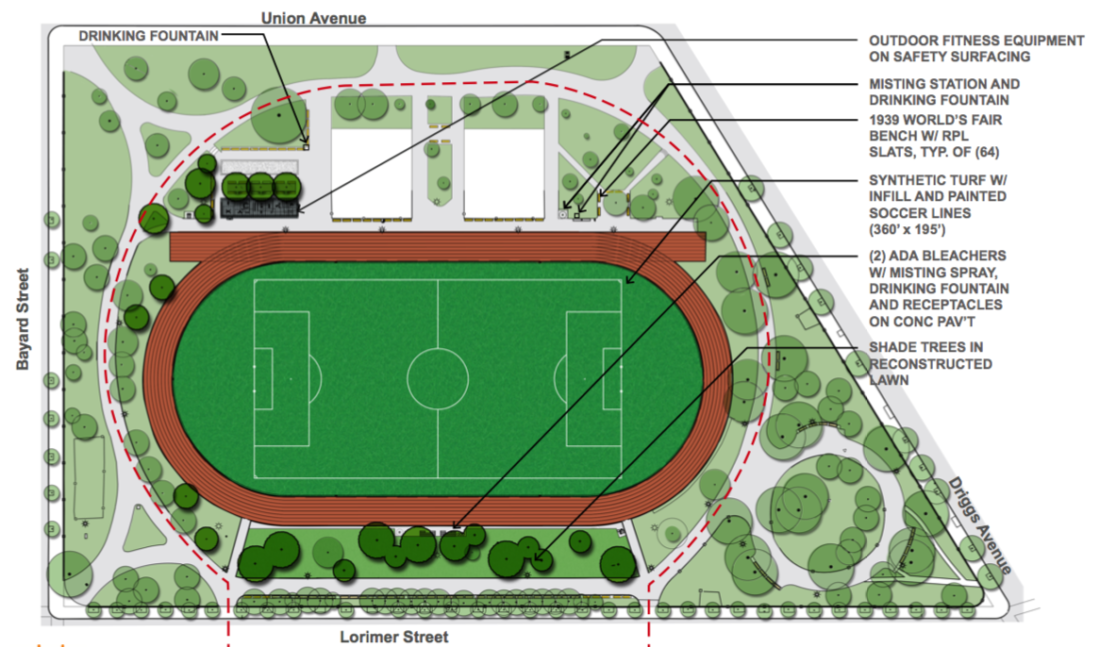 WILLIAMSBURG – After two years of planning and procurement, the reconstruction of McCarren Park's synthetic turf soccer field is about to kick-off.
The only downside? The field and track will be closed for at least a year.
Work on the park will start in mid-March, confirmed a spokesperson for the NYC Parks Department. On the project website, the construction phase is projected to last through March of 2019—a long time to go without soccer.
The last time the synthetic field was last upgraded in 2005, said a parks spokesperson.
The project will not only reconstruct the synthetic turf field, it will also add a number of new additions as upgrades to the park: misting stations, ADA accessible bleachers, and drinking fountains, to name a few.
It also appears the exercise equipment found at the northeast end of the field (bottom right on the schematic) will be relocated to the southwest corner, over new safety surfacing. The east lawn, where families and vendors can often be seen grilling during soccer matches, will be "reconstructed" as well, with additional shade trees planted.
Planning for the project began in 2016, and all told, it will cost nearly $3.2 million, paid for by Mayoral funds.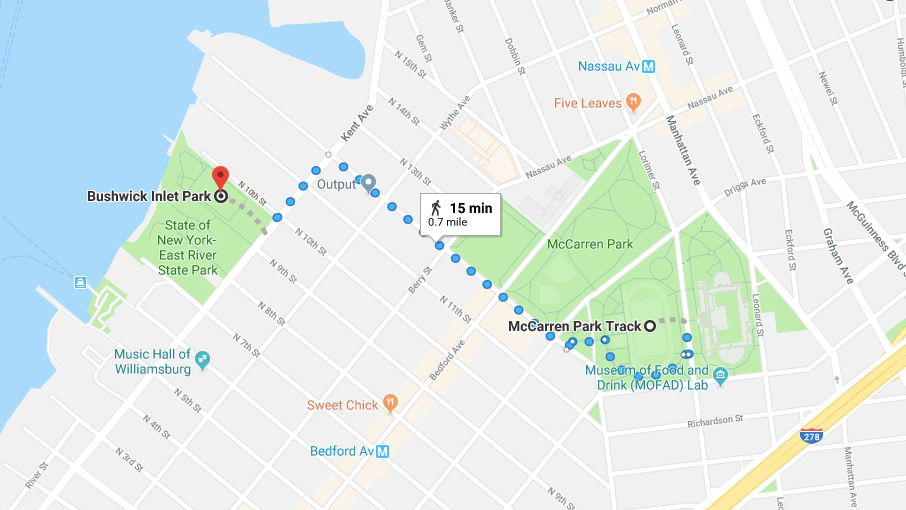 While there's no telling just how soccer leagues will carry on or fitness enthusiasts will fill their evenings during the closure, the nearest soccer field is less than a mile away, over at Bushwick Inlet Park. As for handball courts, Sheridan Playground at Wythe and Grand, or American Playground at Milton and Franklin will be the best bets.