Maple Street Community Garden Growing Toward Official Green Space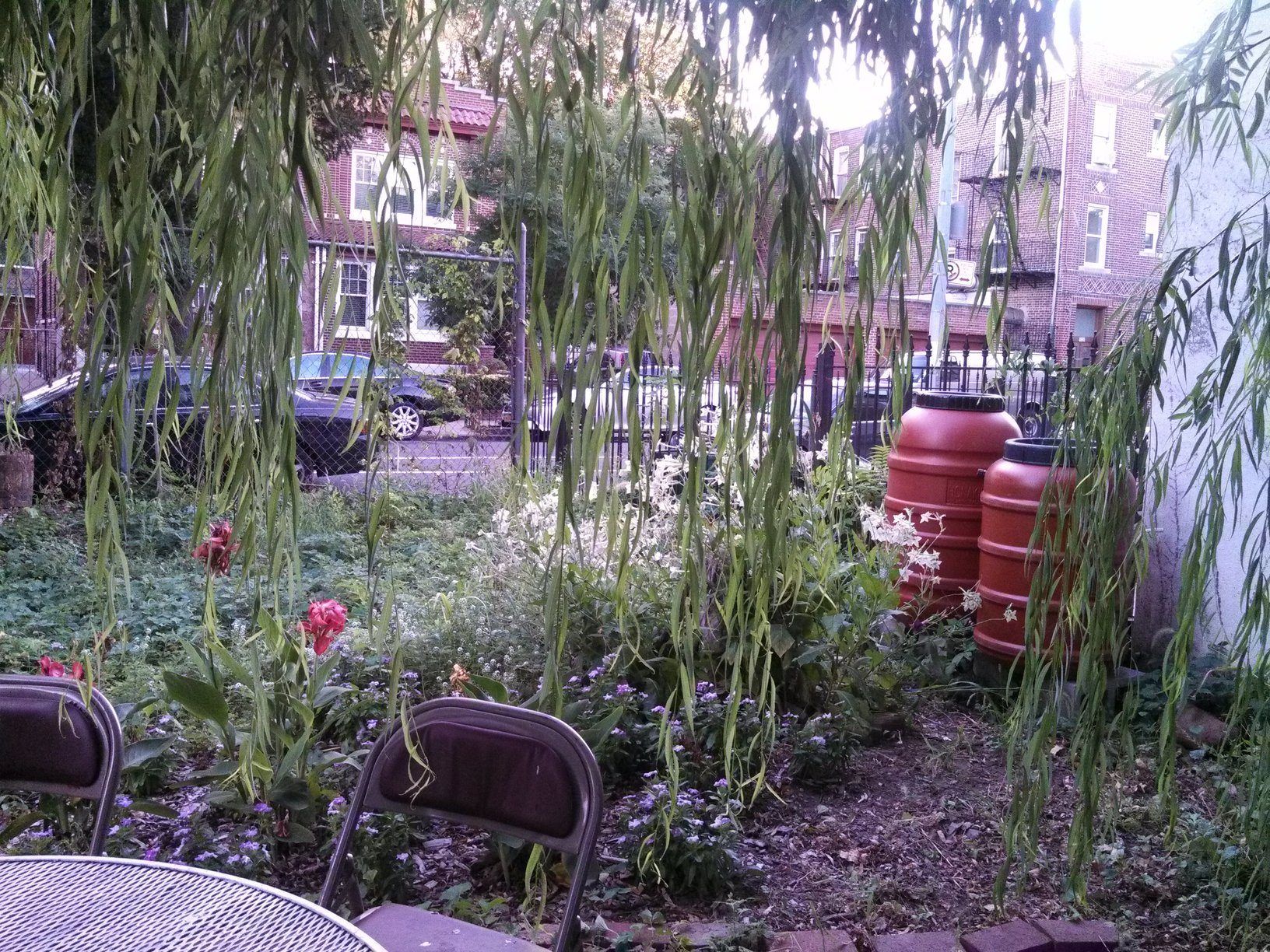 In just one year, the beloved Maple Street Community Garden could turn a completely new leaf.
NYC Parks announced the completion of the Uniform Land Use Review Procedure (ULURP) certification for the Maple Street Community Garden, a crucial step in officially acquiring the greenspace. ULURP is a 7-month process that allows an official zone of use change for a piece of land within the city.
And for the garden, it's been a long time coming.
Since 2013, neighbors have transformed the lot at 237 Maple Street in Prospect-Lefferts Gardens from a trash-strewn mess to a vibrant community garden, raising funds to grow fresh produce, remove debris, build gardening beds, and landscape. Before their care and hard work, the lot sat abandoned after a building demo and fire.
"Maple Street Community Garden is an impressive example of the ways in which communities are empowered to come together to beautify and give back to our shared outdoor spaces," said NYC Parks Commissioner Mitchell J. Silver, FAICP.
In 2014, the absent landlords showed up ready to raze the green space for which neighbors have painstakingly cared for the past year and a half, and neighbors have been fighting to save their garden ever since.
Brooklyn Borough President Eric Adams and City Council Member Mathieu Eugene have allocated $1.25 million toward the acquisition, which would facilitate the continued use of Maple Street Community Garden as a passive open space and community garden. Once the ULURP process concludes, the acquisition could be completed by mid-2018.
"The Maple Street Community Garden serves an important purpose within our district as a place where the public can gather to appreciate the beauty of the neighborhood," said Council Member Mathieu Eugene.
"We are so glad to support grassroots, community-led development of this neighborhood and to facilitate partnership with Parks and our elected advocates that will allow the preservation of the Garden for generations to come," said Paula Z. Segal, founding director of 596 Acres.