Man's Body Found In Polhemus Building On LICH Site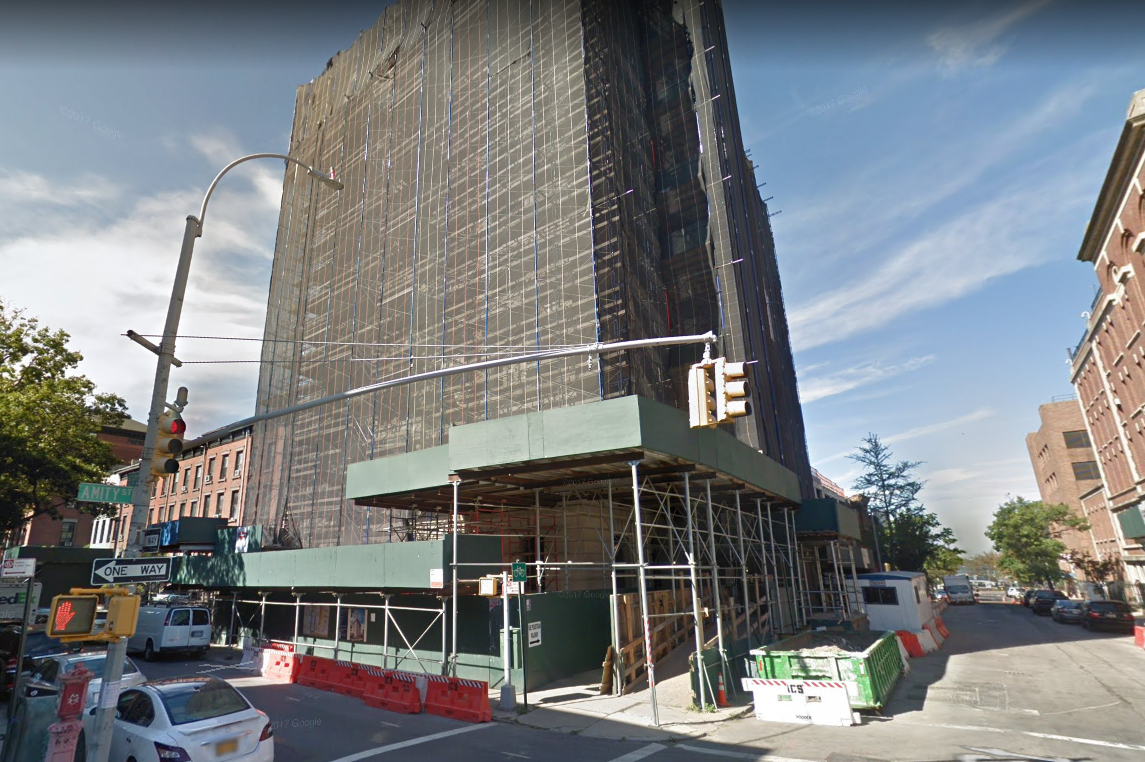 COBBLE HILL – The body of a 48-year-old Queens man was found in the basement of 350 Henry Street last Thursday, one of the sites of Fortis Property Group's Long Island College Hospital (LICH) luxury residential redevelopment project.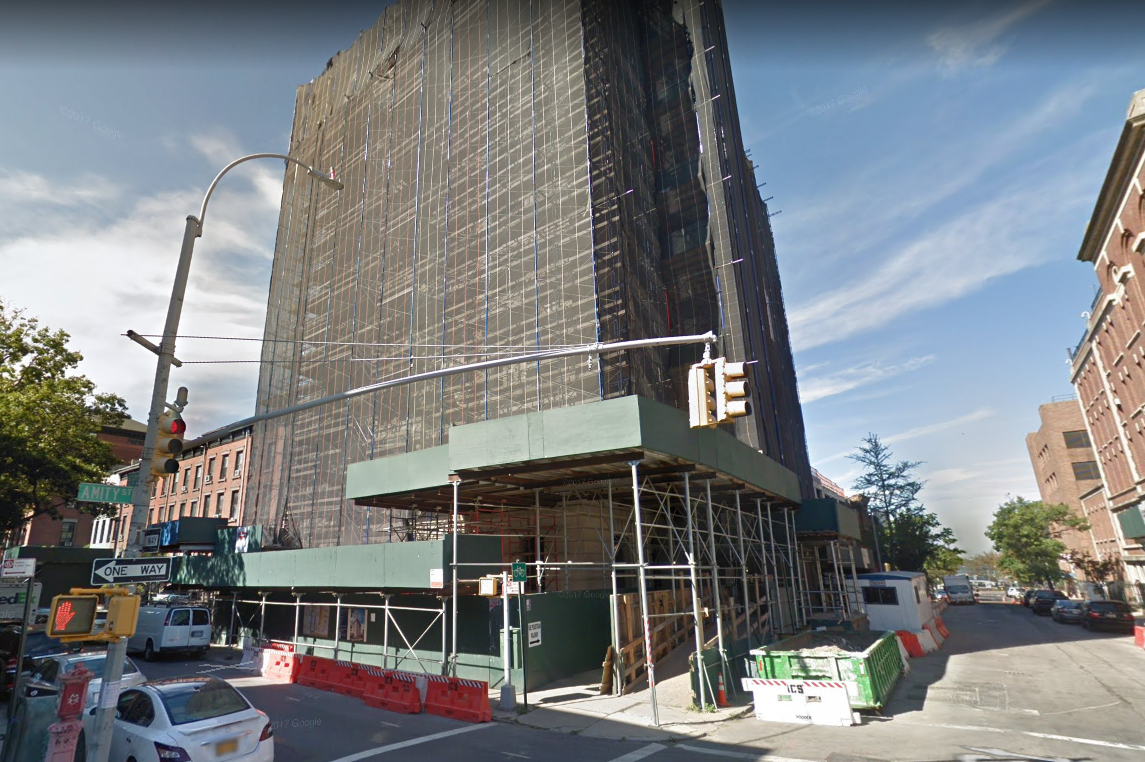 Police responded to the location, formerly the landmarked Polhemus building, at approximately 2pm on February 8 where they discovered the body of Jose Arriola.
While a police representative said that the cause of death is unknown, a spokesperson for Fortis told the Brooklyn Eagle, "it appears an intruder broke into the construction site and suffered a fatal accident." The spokesperson added that Arriola was not "associated with the development" nor was an employee at the site.
Fortis Property Group is currently converting the 1897 Polhemus Building, located on the corner of Henry & Amity Streets, into 17 condo units, as well as developing eight townhouses, the Polhemus Townhouses, next door, according to Curbed. The developer is also working on three luxury condo towers nearby.
Fortis purchased the 20 buildings that made up the LICH campus, which included the Polhemus building, for $240 million in 2015. A plan to add affordable housing to the project was nixed after Fortis decided not to seek a rezoning for the property.