Mama's Home Cooking: Taheni Mediterranean Grill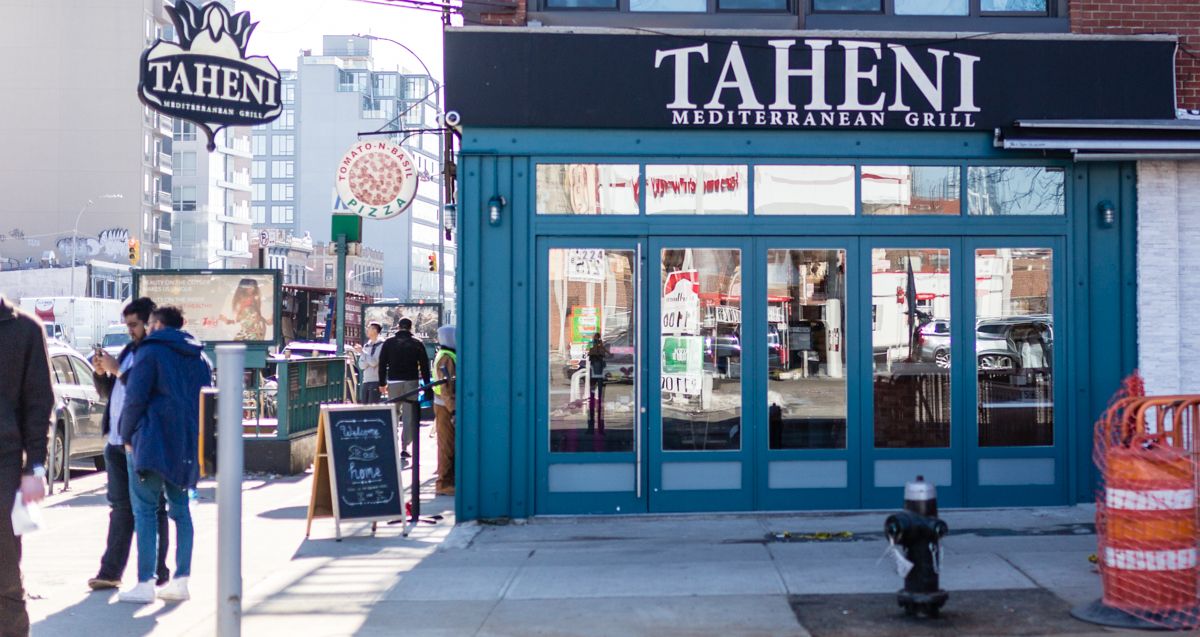 Dinner at the Deib family home in Long Island must be quite an event.
The matriarch, affectionately called Mama by everyone who knows her, has been cooking delicious Mediterranean meals for her large family as well as extended relatives and friends for years. Everyone has always insisted she should open her own restaurant. Her husband, an electrical engineer, recently granted everyone's wish by finding an outpost in Brooklyn for Mama to share her culinary skills with a larger audience.
The Deib family opened Taheni Mediterranean Grill at 224 4th Avenue (at Union Street) in the former Station Diner space. Originally from Palestine, Mama uses family recipes to create tasty Mediterranean fare such as hummus, tabouleh, baba-ghanoush, falafel, and shawarma.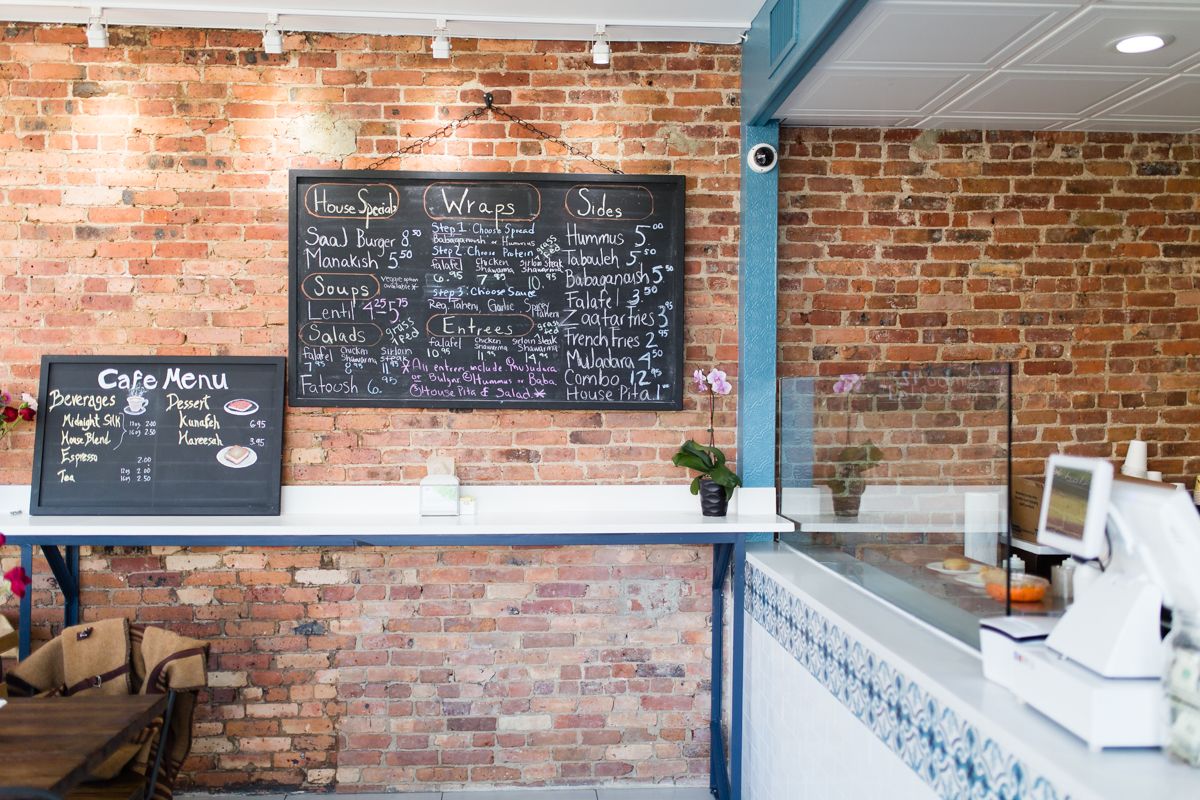 During a visit this past weekend, my brunch date and I were greeted by two of Mama's super-friendly sons, Anas and Ahmad, who patiently guided us through the Taheni menu. A few of the Deib siblings (seven sons and two daughters) are always on-hand to run the front of the house while Mama commands the kitchen.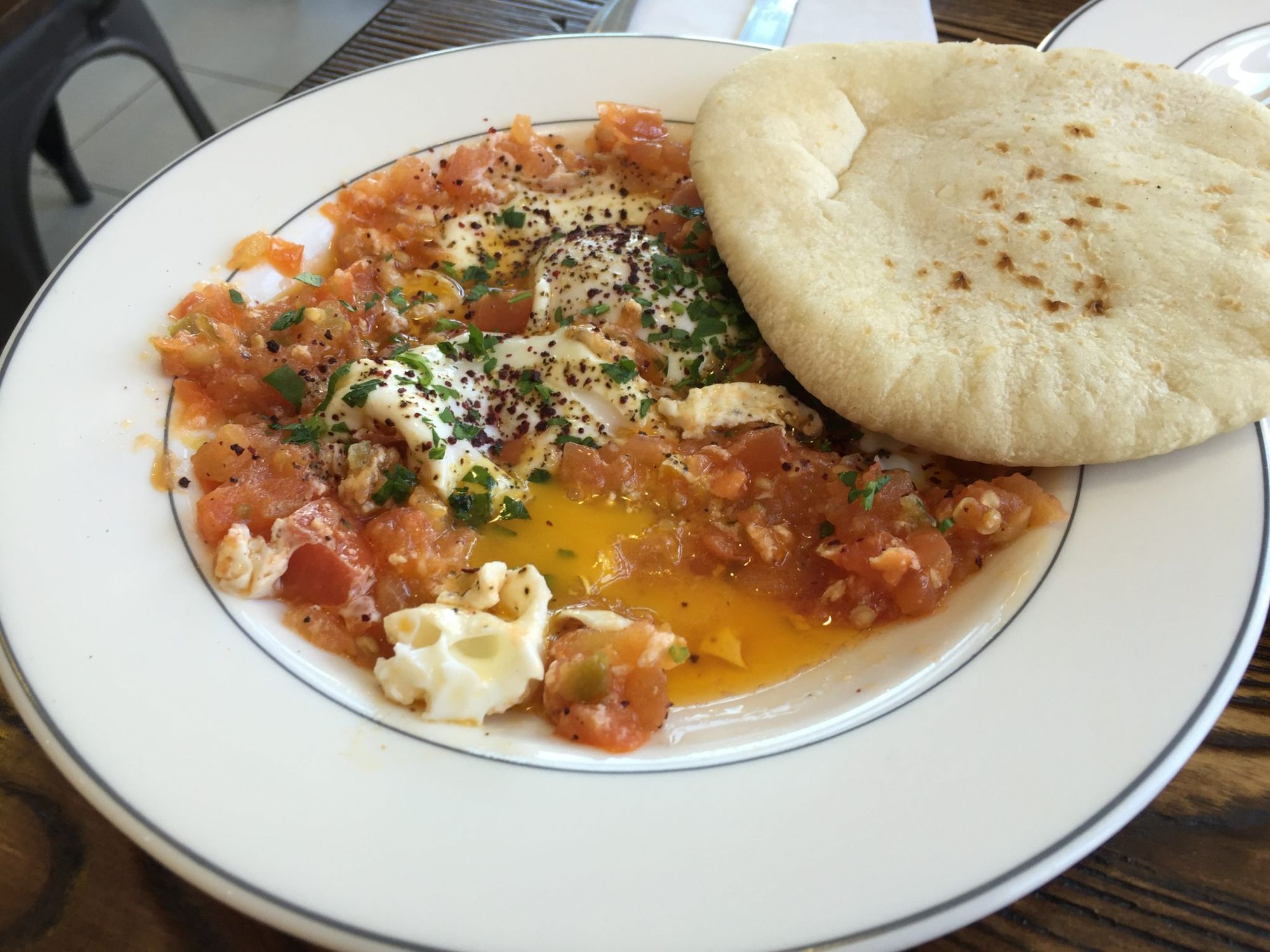 The Shakshuka (poached eggs covered in tomatoes and vegetables) was served with a fluffy pita—ideal for soaking up the golden, runny egg yolk and savory sauce. The Saaj Omelet (scrambled eggs folded into freshly made flat bread) was hearty but not heavy. We opted to add chicken, which was tender and perfectly grilled. The Falafel Stuffed with Cheese was lightly fried and well seasoned, while the spinach pie contained fresh spinach inside a thick, pillowy crust. Our demitasse cups of Arabic coffee were flavored with a fragrant touch of cardamon.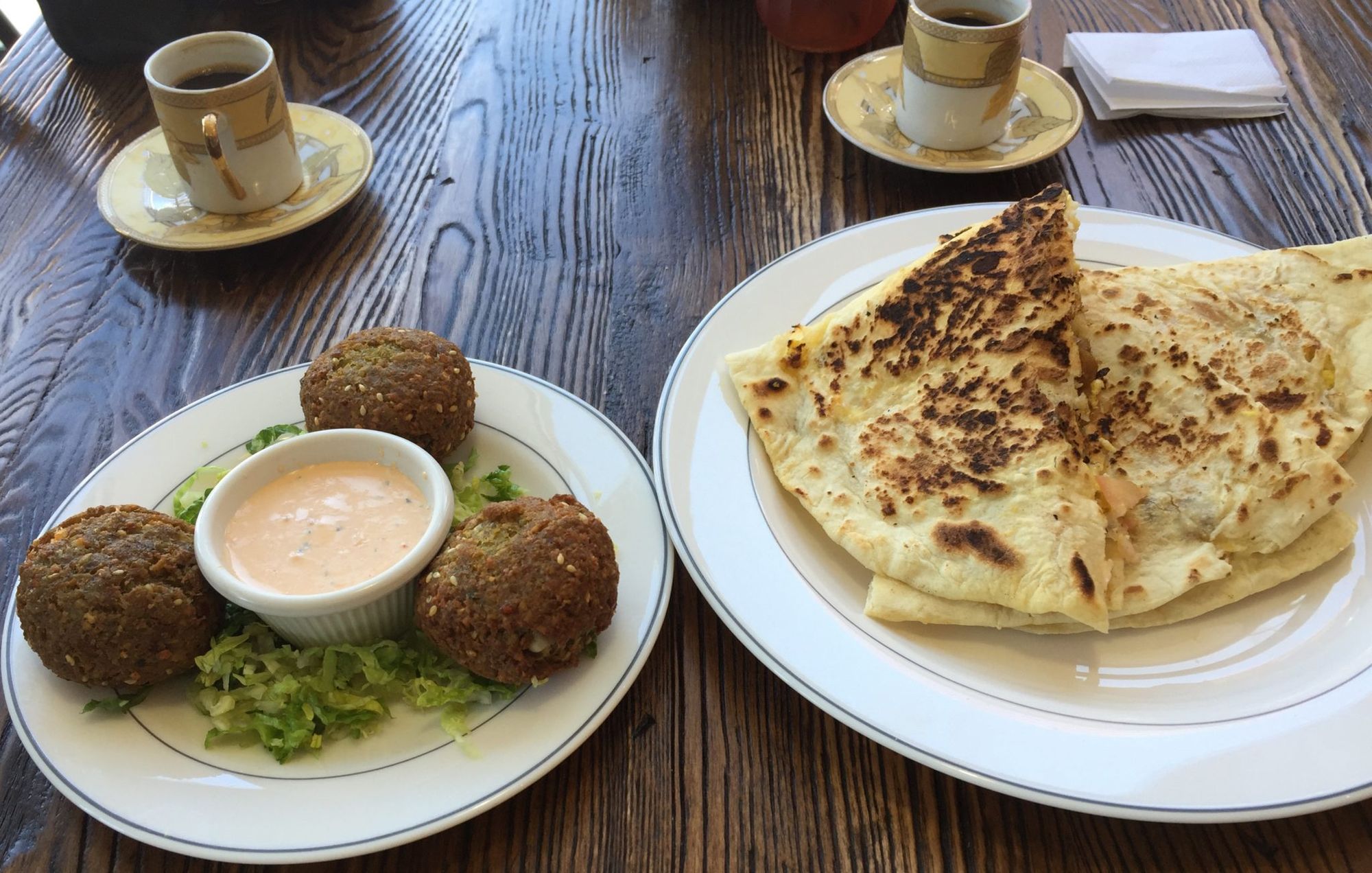 Mama's homemade dishes are crafted with love as well as fresh ingredients including olive oil delivered straight from the family's olive farm in Kaffar Kasim in the West Bank.
While we can't crash a family dinner at the Deib household, having Taheni Mediterranean Grill in the neighborhood is the next best thing.