Make It In Brooklyn Served Up Food For Thought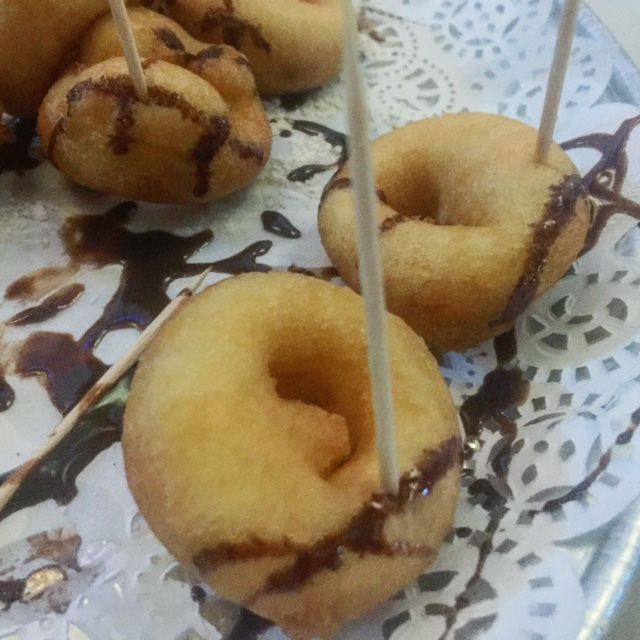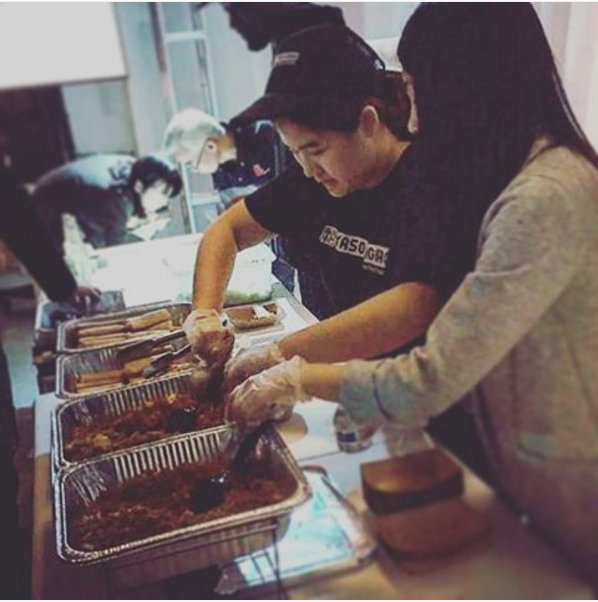 This year's Make It In Brooklyn confab was stuffed to the brim with heady ideas. Fortunately for attendees, there was a lunch that was similarly inventive.
"Eat Your Heart Out, Brooklyn" brought purveyors from around New York City to the City Point development (1 DeKalb Avenue, between Albee Square West and Fleet Street) on September 28. Lunch was served at 11:30am, and after learning about real estate possibilities, I was ready for some… pasta-bilities. (Try the veal! It's probably ethical, local, and sustainable.)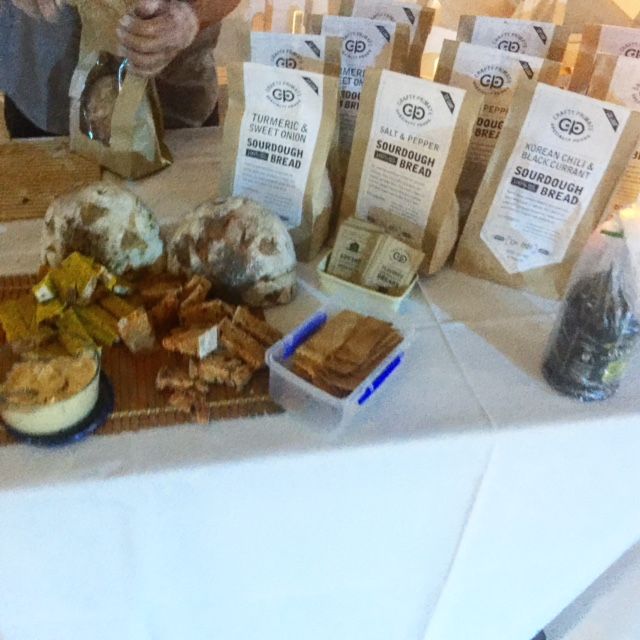 After working up an appetite with excitement over the morning's developments, I was on the hunt for carbs and I found them. Crafty Primate is a purveyor of baked goods, and this sourdough proved an exemplar of how wonderful great bread can be. This chewy, rich bread is crafted by Tony Limuaco on 54th Street in Sunset Park.
"Sourdough bread in particular is a harkening back to the way things were made before bigger industry," said Limuaco, who added that he really likes "foods that are more natural." If quality matters at all, this bread will also be the future of industry.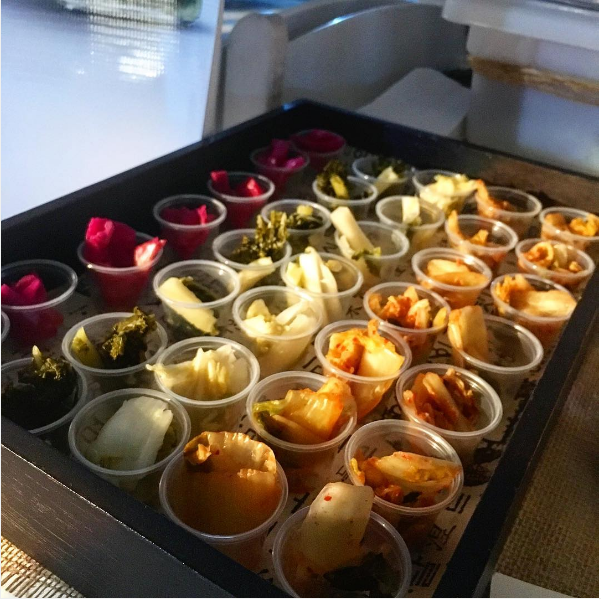 Having carbed up, I decided that it was time to partake in some probiotic fun. I darted over to the Kimchi Kooks. Co-owner Woo Jae Chung runs this family business alongside his mother. The two live in Brooklyn and you can find their wares in shops throughout the city. They aspire to create a model that Woo Jae described as "Ovenly meets Eataly but Korean."
I'm not sure if I can conceptualize that model, but I have continued to have fantasies about the crunchy, slightly spicy and utterly excellent kimchi that they were serving.
Things were going well when I ambled over to Oddfellows Ice Cream, which has outposts in Williamsburg and Manhattan. There, I sampled the manchego-pineapple thyme ice cream.
"Manchego-pineapple is a little more exotic, a little more off the wall," I was told by the gentleman behind the counter. I figured that if a vendor was hawking something on this stage, it had to be worth trying.
I was wrong. It was wrong. Menscht trakht un Gott lakht.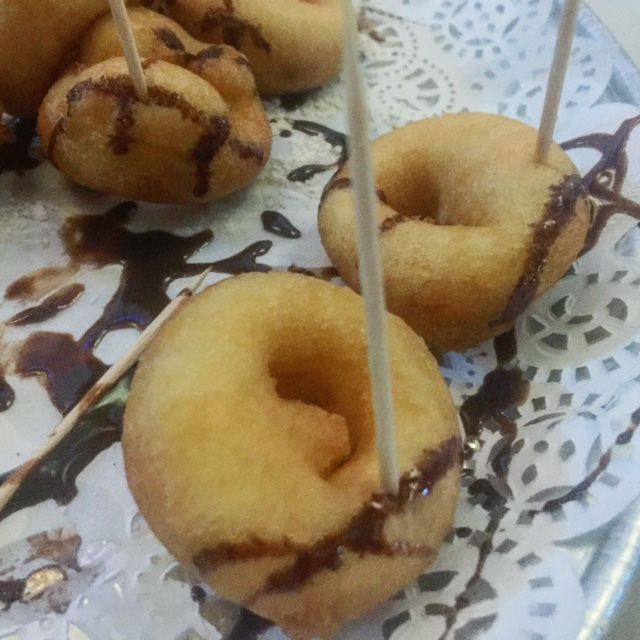 I had a bad taste in my mouth. I was wayward. I was lost. I spotted a smiling man with chocolate syrup and immediately knew things were bound to improve.
"Cut me and glaze comes out of my skin," said The Donutologist, as he expounded on his four decades in the donut business. If The Architect filled Neo with questions, then Todd Jones provided answers and filled me with sweet, fresh, delicious donuts that melted in my mouth as I gobbled them up.
"I'll be here at City Point," said Todd Jones, as I fretted for the future of my waistline with these treats in such close proximity. He said he's looking to build a franchise that would, ideally, have 2,000 female-owned franchises by 2020.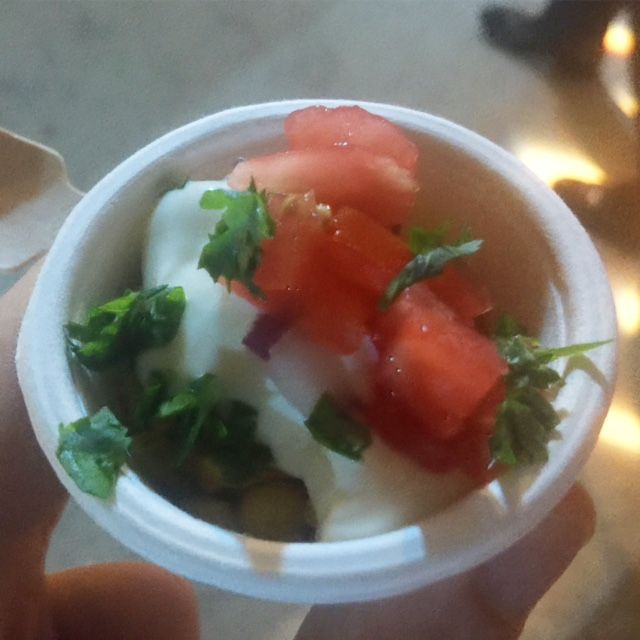 After donuts saved my life and Elton John rang through my brain, I decided to move onto another tasty bite. None looked better than the yogurt at White Mustache, which is available at the Whole Foods in Gowanus.
The yogurt was impossibly smooth and creamy, while the mild acid of the tomatoes cut it nicely.
"Brooklyn is a wonderful home for us," said Jennifer, the self-described "head yogurt maker", who also credited Whole Foods as being a great partner. She said the owner is Persian and what had started as a hobby "demanded to be turned into a business."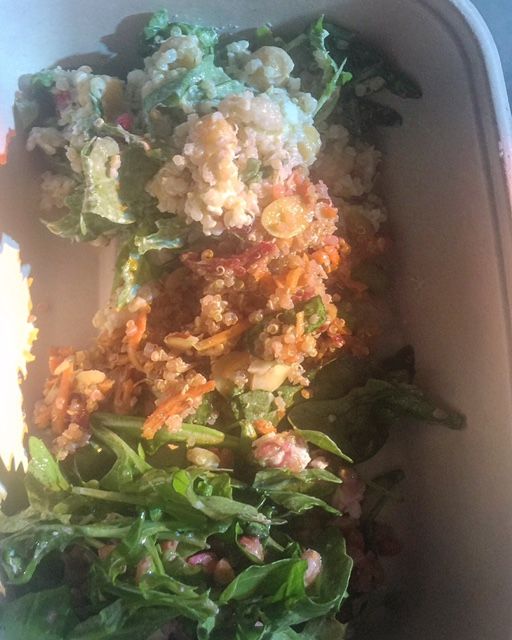 I was beginning to get full, so I looked for something light. Hark! A salad!
"We serve tech and innovation companies highly nutritious meals and give back to schools where it starts," said Kimmy of Good Bytes. $1 of each sale goes to technology programs in schools.
I was offered a very generous mix of the kale caesar and other salads. I'd be interested in a salad this good even if it wasn't also for a good cause. I was also interested in salad because of what I'd eaten so far.
I was refreshed, heartened by Good Bytes' mission, and ready for more.
Yaso Tangbao of 148 Lawrence Street (between Willoughby Street and Fulton Street) in Downtown Brooklyn is a place I stop by for great soup dumplings on occasion. Here, they were serving rice, spring rolls,and other assorted dishes.
"It's doing pretty well. October 10 is one year anniversary," said Kevin, one of the founders of the Shanghai-style restaurant.
I urge you to go to the brick and mortar location where you can get those great soup dumplings. While the rest of the food was ok, it's a shame Yaso Tangbao's best didn't make it.
I wasn't sated by the spring roll, so I needed a final hit. I was full of simple carbs and wanted one more. I spotted cupcakes.
Luquana McGriff of Bedford-Stuyvesant's A Cake Baked In Brooklyn (630 Flushing Avenue between Marcy Avenue and Tompkins Avenue) stack of miniature red velvet cupcakes beckoned.
"Everyone loves red velvet. It's so delicious. It's one of our top sellers and award-winning," said McGriff as I gobbled down the mini cupcakes. The afternoon panels were about to start and things were ending on a very sweet note.
Of course, for Downtown Brooklyn, they're just beginning.