Treyger Gets Funding For NYPD, Schools, & Clean-Up For Bensonhurst In City Budget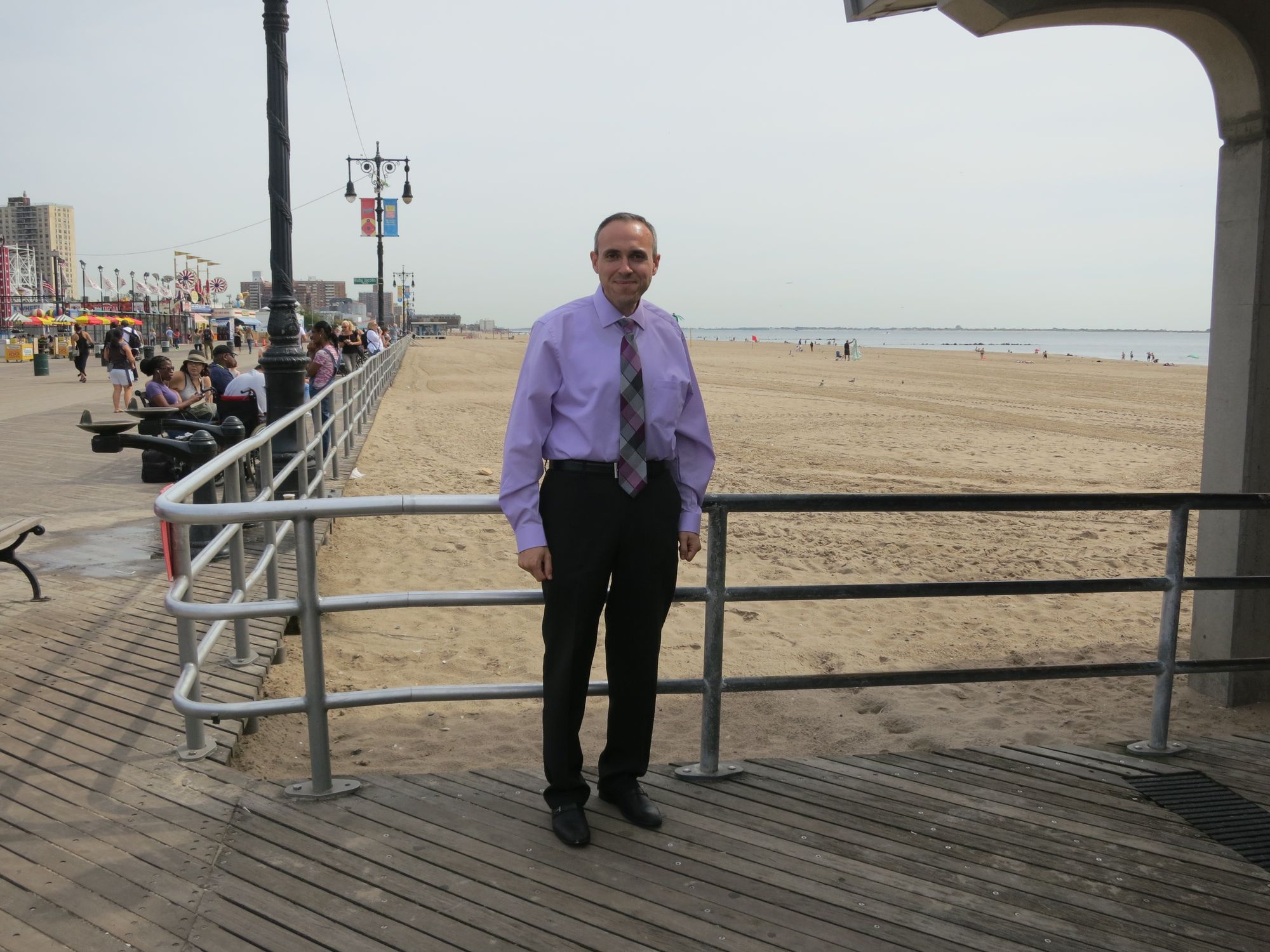 Council Member Mark Treyger, representing Bensonhurst, Coney Island, and Gravesend, has secured major funding in the fiscal year 2018 budget for renovations to area libraries, parks, schools, senior program, and city initiatives.
The council member secured more than $20 million in funding for City Council's Teacher's Choice program, which reimburses educators for out-of-pocket spending on classroom supplies. The allocation is a 63.5 percent increase in funding, according to Treyger.
Other key budget victories include:
$2.4 million major grant, in partnership with City Council Speaker Melissa Mark-Viverito, for improvements to Surf Playground
$1.475 million for the renovation of the auditorium at Lafayette Educational Complex
$1.4 million, secured in partnership with Brooklyn Borough President Eric L. Adams, for the renovation of the auditorium and gymnasium at Liberation Diploma Plus High School
$1.13 million for auditorium renovation at P.S. 95, the Gravesend School
$1 million in additional funding for Scarangella Park, on top of the $3.4 million allocated in Fiscal Year 2016 with the help of Senator Diane J. Savino and Mark-Viverito
$500,000 for a handicap-accessible ramp at P.S. 212, the Lady Deborah Moody School
$400,000 total between FY 2017 and FY 2018 for auditorium upgrades at P.S. 216, the Arturo Toscanini School
$400,000 for the culinary arts program at John Dewey High School, in addition to the $2.1 million Treyger secured a year ago.
$300,000 to renovate the public meeting room at the Brooklyn Public Library Gravesend Branch
Yesterday, we reported on the clean-up initiative taken by district leaders to tidy-up the neighborhood. As part of the city's budget, $10.2 million was allocated for the clean-up program.
"From much-needed upgrades for our schools, libraries, parks, and playgrounds, to investments that will keep our community safe and programs designed to help teachers and seniors, these budget victories will continue to improve the high quality of life that southern Brooklyn residents deserve to enjoy," Treyger said.
Senior programs to receive funding include: a $23 million increase in funding for the City's various senior programs, including a $10 million increase for senior center operations, $6.5 million more toward increasing Homecare Services, an increase of $1.2 million to improve Case Management Services, and an increase of $1.2 million for the Weekend Meals Program.
Money was also allocated to installing more NYPD security cameras across the district ($140,000); renovating auditoriums ($645,000 was also allocated for renovations at the New York Aquarium) and gymnasiums at schools; upgrading libraries; funding the Domestic Violence and Empowerment Initiative; and funding for parks, and playgrounds.
Other 47th District schools to receive allocations include:
· P.S. 212, the Lady Deborah Moody School, has also been allocated a total of $300,000 between FY 2017 and FY 2018 for a library renovation.
· P.S. 90, the Edna Cohen School, will see $80,000 for library renovations.
· I.S. 288, the David A. Boody School, will receive $50,000 for gymnasium upgrades,
· A total of $494,195 for technology upgrades at Brooklyn Studio Secondary School, I.S. 239, I.S. 281, I.S. 303, P.S. 97, P.S. 101, P.S. 215, P.S. 216, P.S. 247, P.S. 288, P.S. 329, P.S. K271, and Rachel Carson High School.