Luigi's Pizza And Laurentino's Pasticceria & Caffe: South Slope's Savory Food Block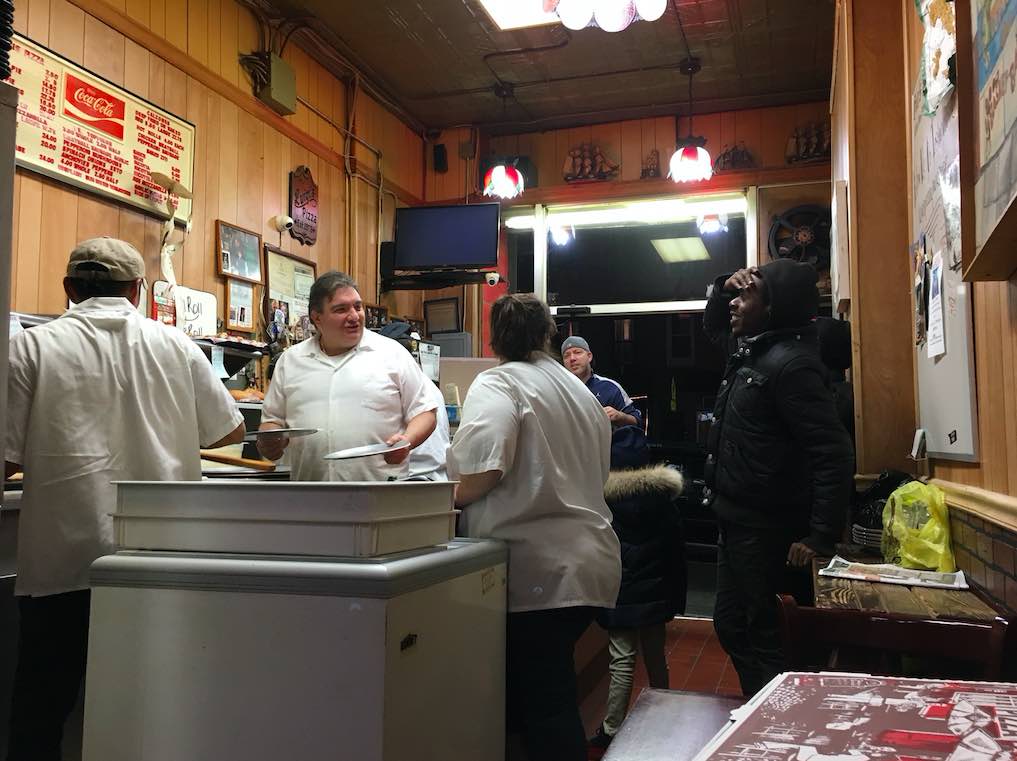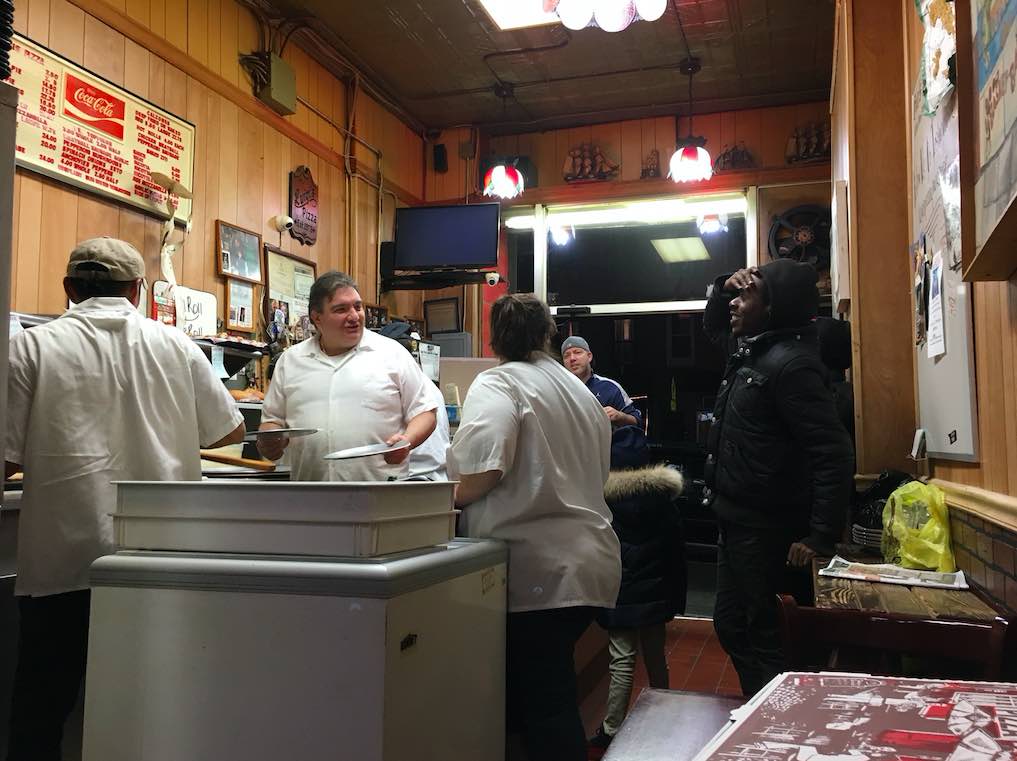 5th Avenue.
Between 20th and 21st Streets.
Iconic pizza.
Divine pastries.
And three doors down from each other.
"You're gonna need seven, eight, nine operations to fix that skin, you're gonna have fat hangin' down. You can't just do that. You gotta lose it slowly."
A customer is talking with Gio of Luigi's Pizza (686 5th Avenue) while standing at the counter. His friend just had gastric bypass surgery and he was seeking the pizza pie master's opinion.
Gio — as many neighbors know — is easily one of the nicest guys in South Slope. His father Luigi handed over the reigns to the classic pizza place, which has now been open since 1973.
The customer bites into a plain slice after showering it with a thick coating of pepper flakes and tells Gio he's been coming here since he was a kid. He just stopped in while passing through on his way back to Staten Island.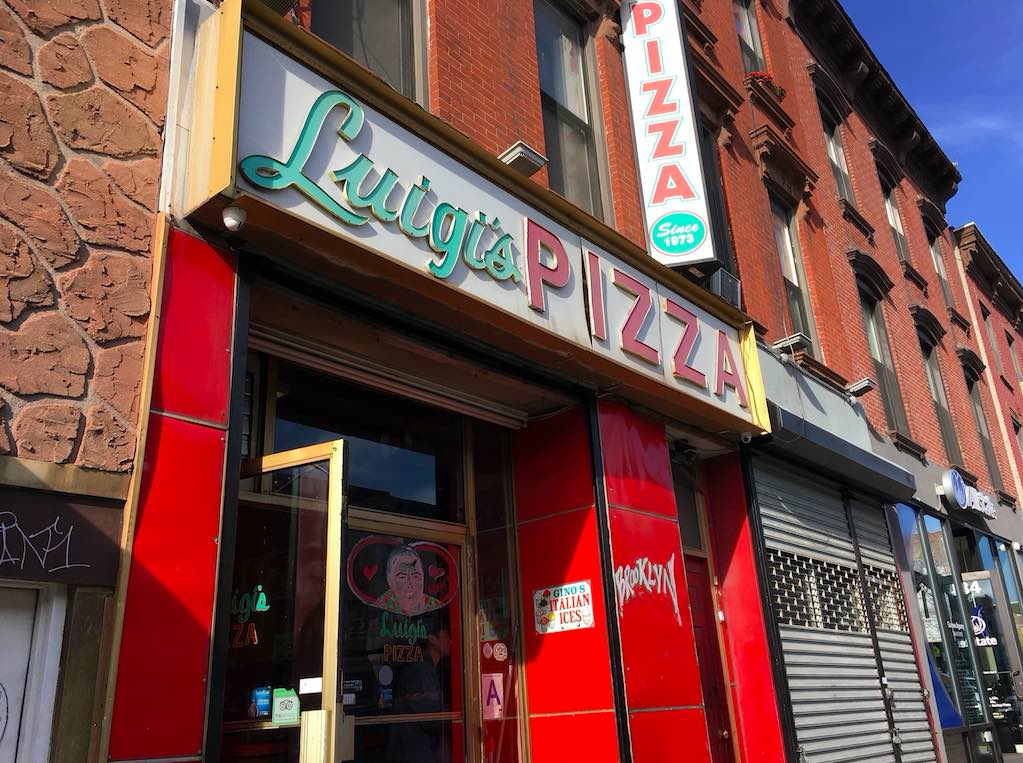 Gio is able to flip a pizza in the air, place it in the oven, and keep the animated conversation moving at a fast clip.
"Let the guy do what he has to do." advises Gio.
For a man who's won many an award, Gio is just a guy making pizza — a deceptively good "street slice" — in a small joint packed with a handful of tables and towers of cardboard boxes ready to be filled.
Of course, you must sit down for awhile and feast while you listen to the back and forth. Watching the goings-on isn't on the menu. But it's part of the menu.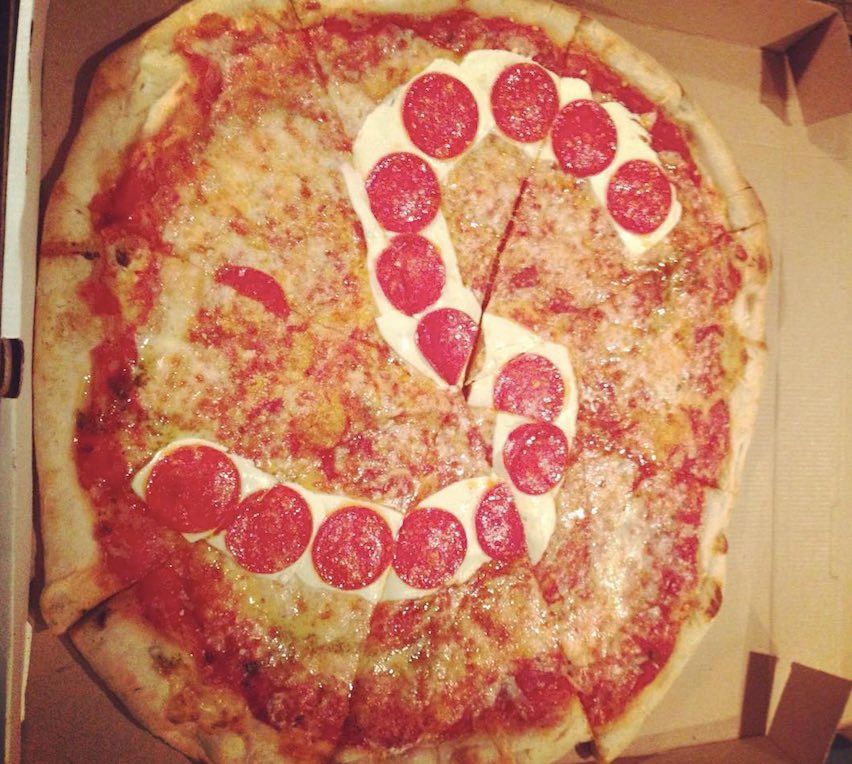 Luigi's Pizza is also known for its excellent olive oil and mozzarella. Some regulars stick with the plain, more traditional slice with the perfect amount of pecorino romano — and others go with Gio's well-known Grandma slice.
Whatever one chooses, the conversation is part of the ingredients.
Here's the truth: the slice you have at Luigi's may not be the most attractive one you've ever seen. It may even appear a bit greasy and shiny. But experts know not to judge until they eat.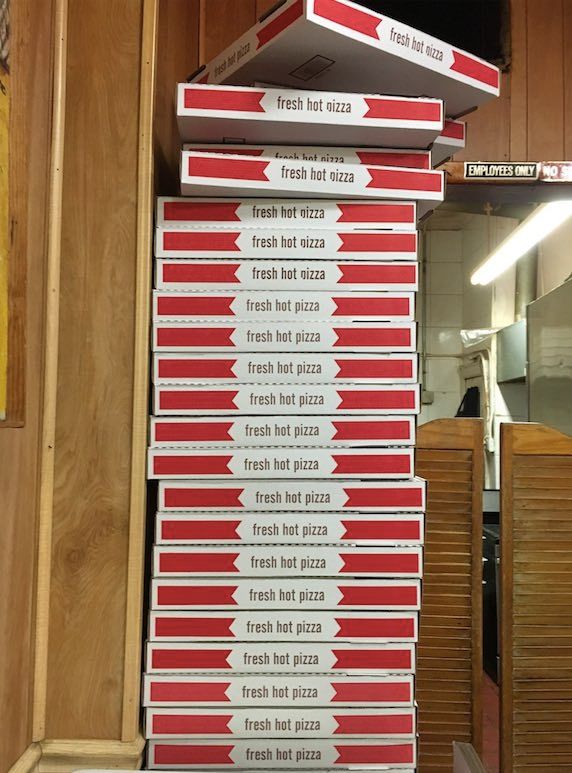 The customer isn't done seeking advice from Gio. He brings up another friend.
"He goes to all the movies — and when he does, well — he wears silk underwear. He goes to the movie and wears silk underwear," says the guy, who's now onto a Grandma slice. He showers this one with another round of pepper flakes.
"Look, not everyone's Jesus," says Gio. "Jesus walks on water — and he's able to really walk on the Gowanus."
When you say goodbye to Gio, be sure to make a left when you leave. Head three doors down, and you've arrived at a quiet Italian pastry shop.
Take a few steps in and you'll scratch your head at the variety of pastries, cookies, cakes, and gelato that's available at Laurentinos Pasticceria & Cafe (680 5th Avenue), the after-pizza complement to Luigi's. If you have a little time on your hands to sit back, well, even better.
The pace is slow during the mid-afternoon on a weekday. The morning rush of pastry and coffee pickup has died down. The weekend stop-off for birthday party cakes and treats has yet to arrive.
The classic cannolis come in many a flavor, so be sure to order a few options with your cappuccino.
And don't forget to savor your food.
The cafe flies under the radar when it comes to fanfare.
But after a wild slice over at Luigi's, Laurentino's alternate rhythm is welcoming.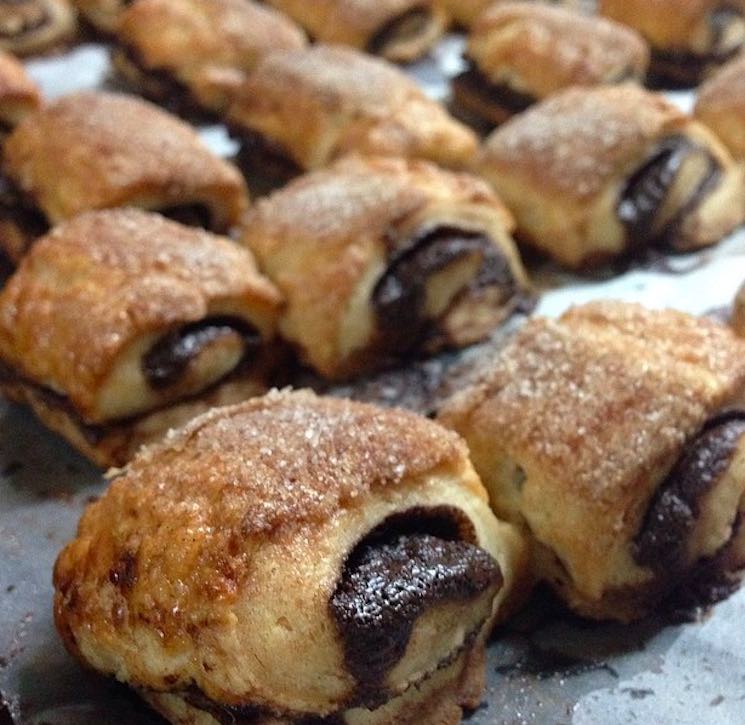 And here's your hint: get the chocolate rugelach.
You've been told.
---
The Pizza Rundown: Luigi's Pizza
Where: 686 5th Avenue, between 20th and 21st Streets
Hours: Mondays-Thursdays, 11am-10pm; Fridays-Saturdays, 11am-12am; Closed Sundays.
Phone: 718-499-3857
The Pastry Rundown: Laurentinos Pasticceria & Cafe
Where: 680 5th Avenue, between 20th and 21st Streets
Hours: Open 7am-10pm everyday.
Phone: 718-832-1871