Local Pols Blast MTA's Express F Subway Plan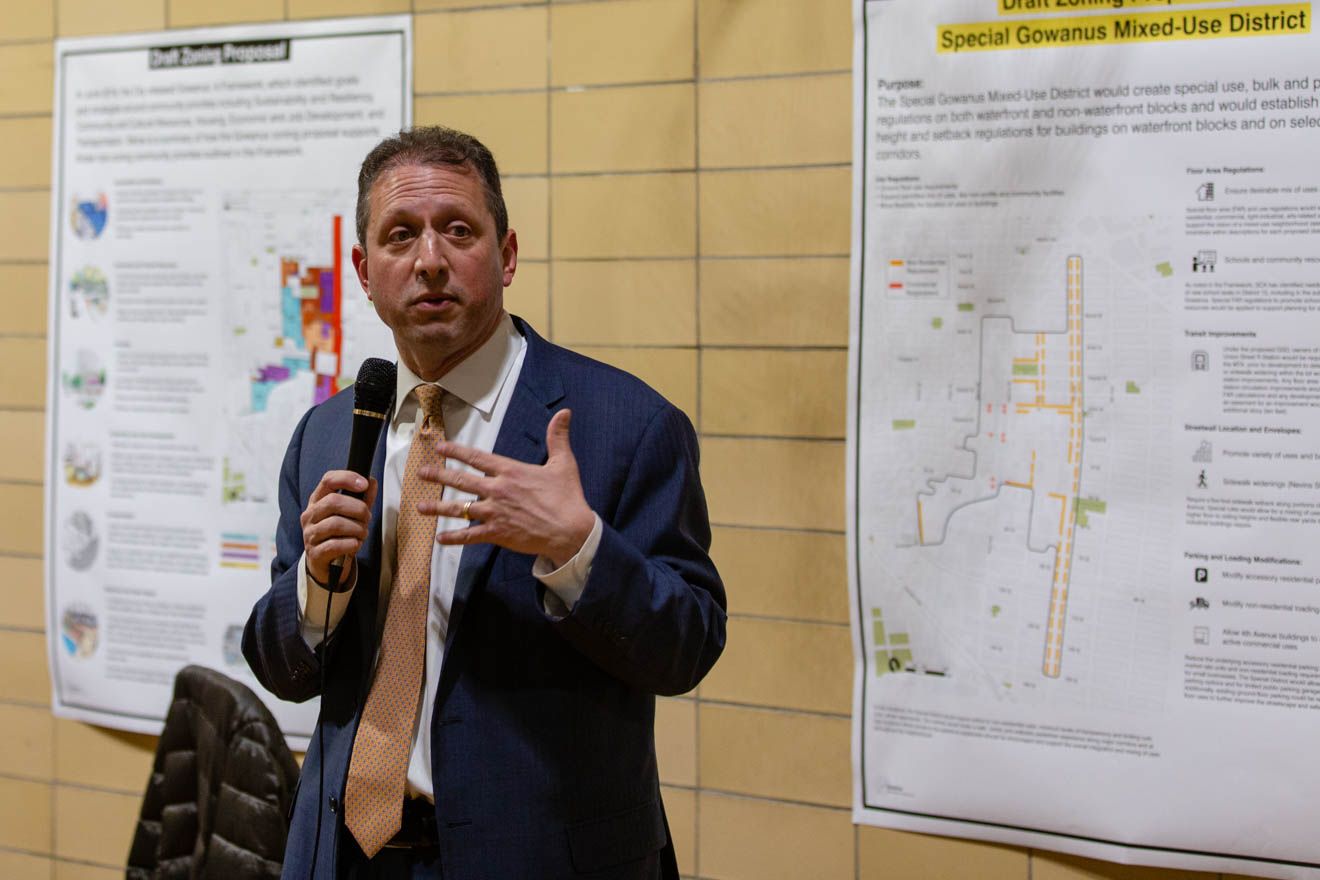 PARK SLOPE— The MTA's plans to run four F express trains per day drew the ire of a Council member who represents neighborhoods served by the line.
On Tuesday, the MTA announced in September it would begin running express F trains between the Church Avenue and Jay Street-MetroTech stations—two in the morning rush hour and two in the evening. The plan—which has sometimes been put in motion without prior notice, sparking complaints from commuters—was first reported by amNew York.
"We're adding some limited express service to the F line in Brooklyn because our customers asked, and we listened," said NYC Transit President Andy Byford in a statement, adding the change would "benefit thousands of commuters by getting them to their destinations faster."
In response to the implementation of the express F Train, Council Member Brad Lander, whose district includes Park Slope, Gowanus, Cobble Hill, Windsor Terrace, and Kensington, lambasted the move.
"We would be delighted if they were actually adding F express service. But this plan adds no service whatsoever, it simply eliminates service at six local stations that are already experiencing over-crowding," Lander, who is running for comptroller, said Tuesday in a statement. "The MTA has been disingenuous about their plans to cut F train service to local stations, and has failed to meaningfully engage the community in how changes to train service would affect them."
He added that the MTA has been running a "rogue F express" in recent months, passing by local stops without giving subway riders notice. The skipped F train stops include: Bergen St, Carroll St, Smith-9th Sts, 4th Ave-9th St, 15 St-Prospect Park, and Fort Hamilton Parkway.
"Despite the effort to dress this up as an improvement for some commuters," he went on, "bypassing these stations amounts to cutting service for thousands of other riders."
State Senator Brian Kavanagh, who also represents some of the affected neighborhoods, agrees with the Council member.
"It's disappointing that the MTA has decided to reduce service to stations that thousands of New Yorkers use during peak hours without consulting the communities that will be negatively affected," Kavanagh said in a statement.
"It's especially troubling given the concerns our community has articulated to the MTA in the past regarding frequent unannounced irregularities in service that have led the F train to skip stops. We will be seeking assurances from the MTA that the scheduled reduction in frequency of local trains will not be compounded by routine disruptions in local service at stations on our communities," the senator added.
Under the MTA's plan, two Manhattan-bound trains will run express from Church Avenue between 7 and 7:30 a.m., and two Coney Island-bound express F trains will be express from 5 to 5:40 p.m., according to the MTA announcement. Though the change may help speed up trips for New Yorkers headed to Manhattan and parts of southern Brooklyn, like Coney Island, some have argued the stations in Brownstone Brooklyn are too overcrowded for service to be cut there during rush hours.