Council Member Requests Riders' Responses To #RogueFExpress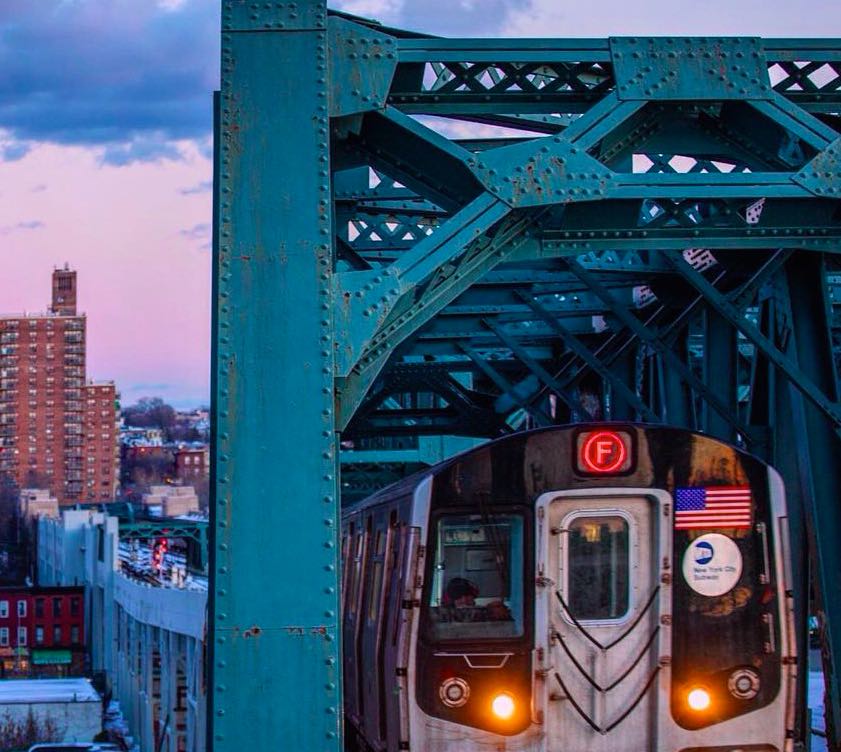 [UPDATED: Thursday, January 17, 2019 at 11:30am] According to the MTA, when a delay occurs, trains are often switched to express to shorten gaps in service and appropriately space trains. Train crews must inform riders in a timely manner when they receive notice from dispatchers that a train will run express. In addition to the announcement, conductors should instruct passengers to either wait for the next train or travel back from the next stop for a local station.
As part of its Fast Forward plan, the MTA is working to improve customer communication. This will include train crews speaking clearly when making announcements; frequently updating riders when there are service changes; and increasing performance checks of the  PA systems in stations and on subway cars.
PARK SLOPE – Council Member Brad Lander wants to hear about commuters' problems with the MTA's #RogueFExpress—F trains that suddenly become express at Jay Street, sometimes unannounced, trapping local passengers as the subway passes their stops.
"Even if you live near an express stop, and are looking forward to a day in the future when an F express will improve your commute, I think you will agree that skipping the scheduled local stops with no notice, after people board (and in general just cutting local service in half, without any plan or announcement) is no way to run a railroad," Council Member Lander wrote in an email to his constituents on Monday.
Lander noted that several commuters have reached out to him to complain about the sudden service changes and added that his family has also experienced similar problems while traveling home in the evening. Lander has reached out to the MTA on various occasions looking for answers regarding the abrupt changes to service (and insufficient notice to passengers) and has been told a signal failure, an unruly passenger, or NYPD activity have been some of the causes behind the changes.
"The MTA won't give us a straight answer about how often this is happening…. But there's some reason to believe it is part of a more regular plan on their part," the Council Member wrote.
To get a better idea of how many commuters the sudden service changes regularly impact, Lander is asking that all those who have taken a #RogueFExpress to fill out a brief F Train Express Incident Form detailing their experience. He will present the responses to the MTA and try to "find out why this practice is becoming more common, and how they plan to address it."
According to a spokesperson for the Council Member, his office has already received more than 150 responses from commuters who have taken a #RogueFExpress. She says most respondents were traveling southbound, and while the times of the incidents vary throughout the day, most appear to occur during the evening rush, between 5:20pm and 7:30pm.
In 2016, the MTA released results from a feasibility study and analysis of implementing F Express service during peak periods between Jay Street-MetroTech and Church Avenue, stopping only at 7 Avenue in Park Slope. This would shorten commutes for South Brooklyn residents but would cause headaches for riders who use the Bergen St, Carroll St, Smith-9th Sts, 4th Ave-9th St, 15 St-Prospect Park, and Fort Hamilton Parkway stops.
Should Express F service go into effect, these local stations "would have 50% less peak service," since no additional trains would be added. Though the F Express service was expected to launch in Fall 2017, it is still "under consideration."
Bklyner reached out to the MTA for comment on the recent incidents as well as info on an official launch date for the Express F service, but did not receive a response prior to publishing.
Council Member Lander's office will continue collecting responses from the public and, after all the data is compiled, will present the information to the MTA.