Live Tunes, Literary Parties, No Pants Subway Ride & More This Weekend In Ditmas Park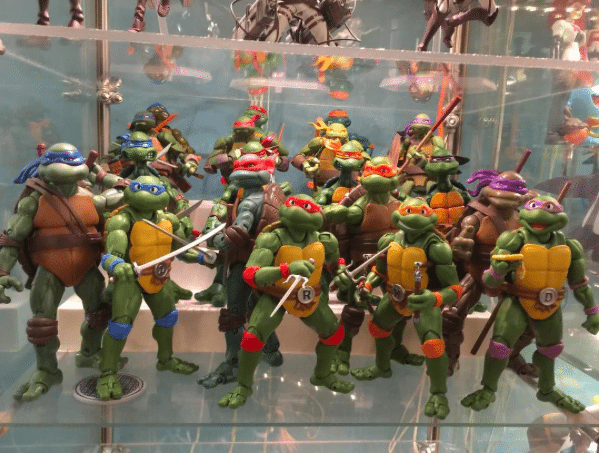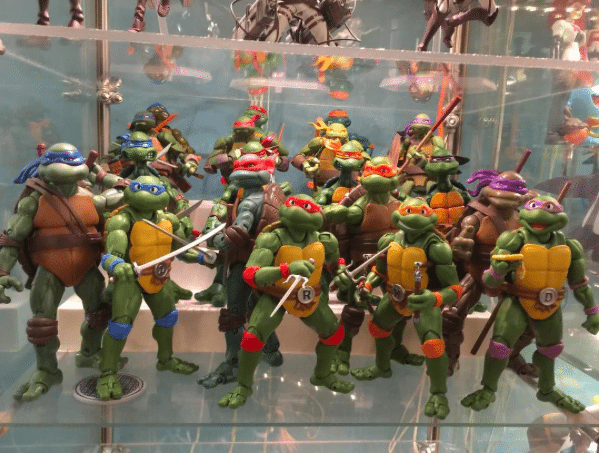 Ready for an action-packed weekend? Whether you're looking for great live tunes, literary parties, or a 'death cafe'— this is your spot for the hottest weekend events in (and around) Ditmas Park. If you have an event to share, email us at editor@bklyner.com.
Want to see more events in Park Slope, Fort Greene, and beyond? Check out our more Northern Brooklyn events list here.
A couple of weekend 'Fests' to note:
Don't miss the Winter JazzFest marathon this weekend — though the only Brooklyn venue is sold out, Brooklyn musicians are sprinkled throughout the full line-up of shows in Manhattan.
MulchFest 2017 is this weekend, where you can recycle your Christmas trees at Prospect Park.
When: Saturday and Sunday, January 7 and 8 from 10am to 2pm.
Where: Prospect Park Circle at Parkside, and Prospect Park West at 3rd Street.
Jules & The Jinx at Bar Chord
When: Friday, January 6 at 10pm.
Where:1008 Cortelyou Road between Coney Island Avenue and Stratford Road.
What: Come out for this lovely soul duo that uses the characters, story lines, and melodies of their songs to evoke powerful emotions.
How Much: Free show, but don't forget to buy drinks at the bar.
Jenna Nicholls, Jason Harrod, & Larry Gallagher at The Owl
When: Friday, January 6 at 8pm (doors at 7:30).
Where: The Owl Music Parlor, 497 Rogers Avenue between Midwood and Maple Streets.
What: Come see Jenna Nicholls' original songwriting inspired by '20s and '30s jazz-age sounds; Jason Harrod's songs quirky, narrative travelogue songs; and Larry Gallagher — a journalist turned monk turned musician.
How Much: $10 suggested donation.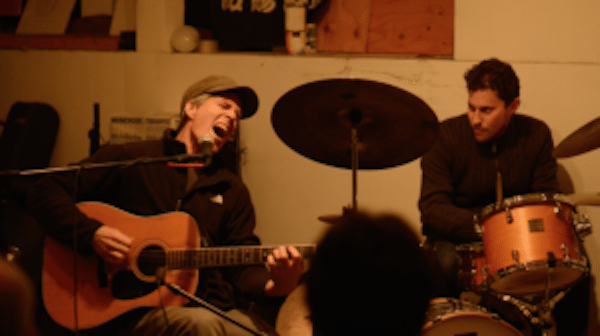 SATURDAY:
Kids: Stories, music, and dance from Yemen
When: Saturday, January 7 at 2pm.
Where: P.S. 230 multimedia room, 425 McDonald Avenue between Church Avenue & Albemarle Road.
What: The Singing Winds storytelling from around the world presents 'Juha and his Donkey', a cultural arts program for kids. The series features traditional folklore from many cultures and languages spoken by Kensington neighbors.
How much: Free
Greenlight Bookstore PLG grand opening party
When: Saturday, January 7 from 7:30pm to 10pm.
Where: Greenlight Bookstore PLG, 632 Flatbush Avenue.
What: Come out for a literary party Greenlight-style, with music, wine, and appearances by illustrious local residents, community movers and shakers, and literary celebrities.
How much: Free entry
SUNDAY:
Improv Everywhere's No Pants Subway ride
When: Sunday, January 8 at 3pm sharp.
Where: Optional meeting point at The Old Stone House (336 3rd Street between 4th and 5th Avenues) in Park Slope.
What: It's the 16th annual holiday where New Yorkers drop trou on the subway in the dead of winter — shocking tourists and neighbors with Improv Everywhere — at the same time and date around the country. Read more about the event history here.
Occupy Kensington Meeting
When: Sunday, January 8 from 7:30pm to 9:30pm.
Where: 347 East 5th Street between Church Avenue and Albemarle Road
What: Plan resistance to the Trump administration via rapid response, bystander training, communications and network building, inauguration day actions, and more.
How much: Free
Stop 'N' Swap Community Reuse Event
When: Sunday, January 8 from 11am to 2pm.
Where: Boro park YMCA, 4910 14th Avenue between 49th & 50th Streets.
What: Bring reusable items to swap like clothes, housewares, books, and toys, and turn your trash into treasures, from GrowNYC. Please don't bring furniture, open food, medicines, magazines, or sharp objects.
How much: Free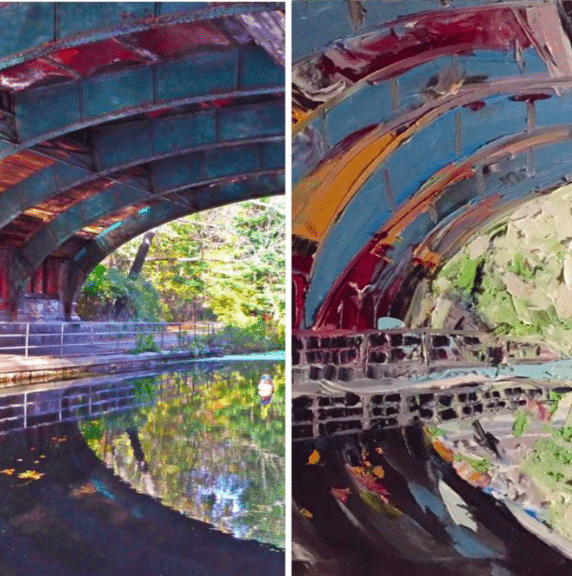 Looking ahead to next week:
Local art show: Paintings of Pictures
When: Tuesday, January 10 from 5:30pm to 7:30pm.
Where: The Farm on Adderley, 1108 Cortelyou Road.
What: Local photographer Jonas Read teams up with painter Heather Keton for fantastic reinterpretations of Read's photos of local street scenes. Read our full profile of Read here.
How much: Free
'Death Cafe' at Green-Wood Cemetery
When: Tuesday, January 10 from 6pm to 7:30pm.
Where: Green-Wood Cemetery Chapel.
What: Brooklyn's historic cemetery kicks off 2017 by joining a popular tradition (hosted in 26 countries around the world): a salon-type gathering for people to talk about death. Death educator Amy Cunningham will host a monthly gathering of the Death Café in the Green-Wood chapel. Come out to talk, listen, learn, and enjoy light snacks.
How much: Free