'Jazz Is Protest Music, We Need You In The Streets': Winter JazzFest Takes On Social Justice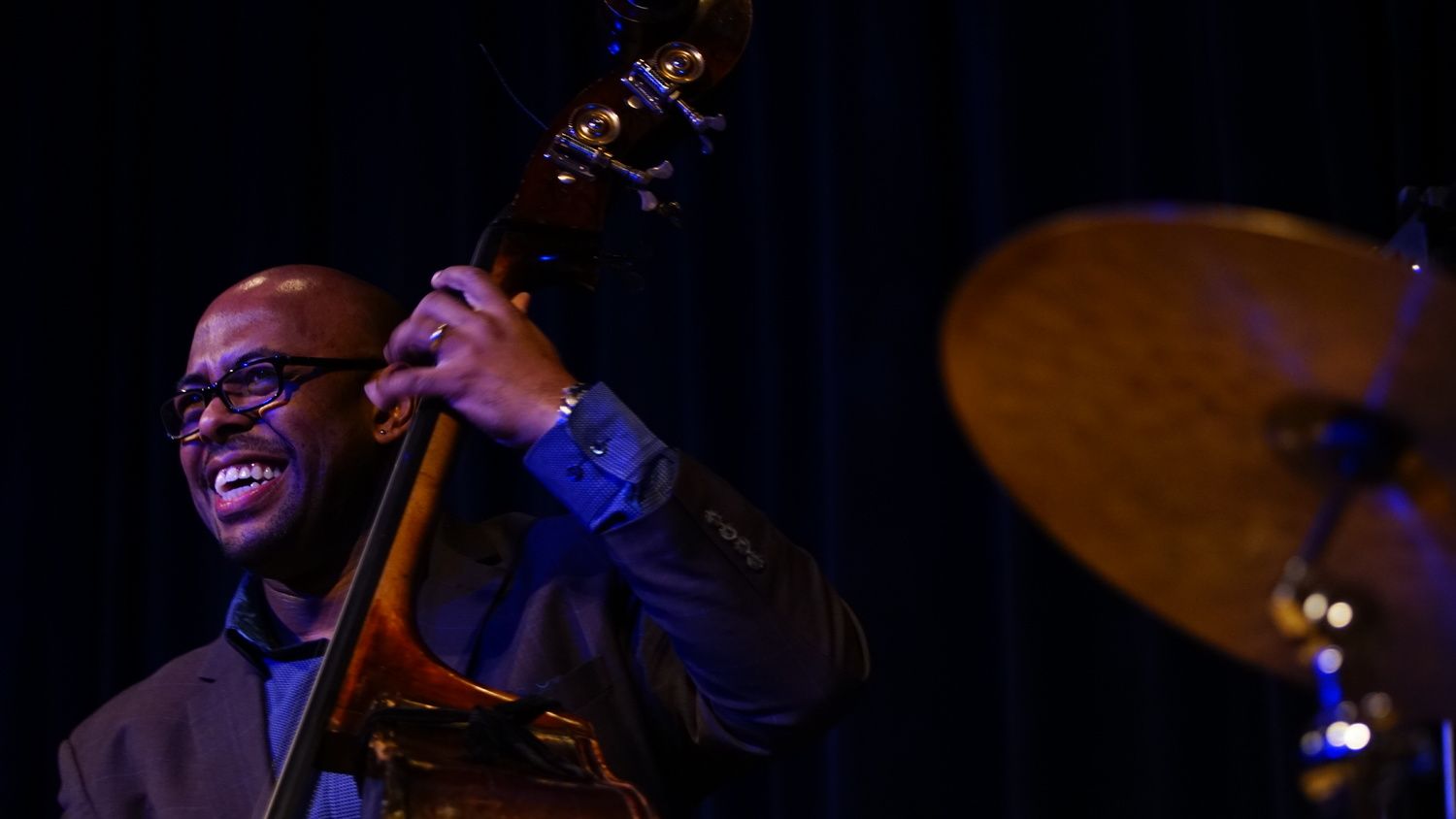 Winter JazzFest premiers this week venues across the city, with 150 different performances over six days of improvisational music between Thursday, January 5 – Tuesday, January 10.
This year, the jazz series that has become a highlight of the season in New York will feature more than 30 Brooklyn artists, the first Brooklyn venue, and social justice panel talks.
Founder Brice Rosenbloom had more modest aims when he scheduled the first Winter JazzFest thirteen years ago to coincide with the annual conference of the Association of Performing Arts Presenters. "I thought it would be a good opportunity to impress on my colleagues what I thought was cool and happening on the jazz scene in New York," he said.
In the first year, all the concerts were staged at that Knitting Factory, but due to high demand the series developed the marathon, its "signature experience, which is on Friday and Saturday (January 7 and 8) with multiple venues from early evening until late, late into the night," Rosenbloom said.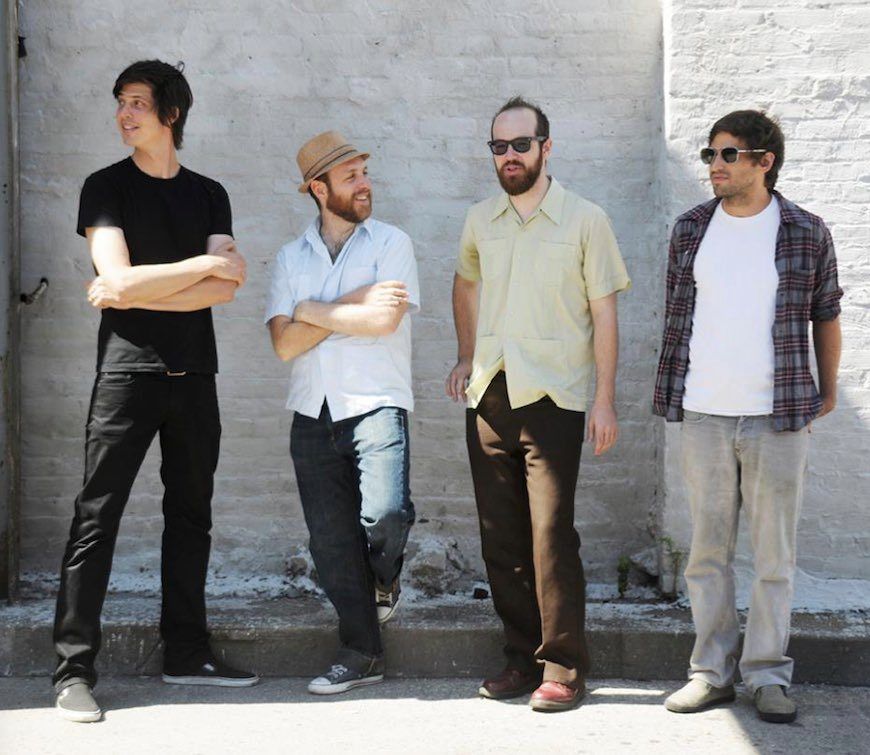 None of the marathon performances are staged in Brooklyn, as much of the excitement of Winter JazzFest is the opportunity to walk between venues to hear recognizable artists and also explore new music.
"We've always had a broad definition of what jazz can be," said Rosenbloom. "A lot of people come to jazz with different experiences and what we like to do is offer a very accessible way for audiences to experience jazz."
"But we do certainly encourage people bouncing around," he said. "We always recommend people remain open minded and flexible in terms of what they are planning in an evening."
The festival's ticketing supports that flexibility. While there are separate tickets to individual shows that bookend the two-day marathons, there are also single and two-day passes good for entrance to all the marathon performances. (See all the ticket options here.)
While a Brooklyn venue doesn't fit easily in the marathon design of the Winter JazzFest, Rosenbloom, who lives in Fort Greene, noted that "throughout the year I present a lot of music in Brooklyn and I'm happy to include Brooklyn in the festival this year. And we certainly plan to make that a tradition moving forward."
Although there are no Brooklyn clubs in Winter JazzFest's two-day marathon line-up, Brooklyn artists are at the heart of it. With performers from Park Slope, Ditmas Park, Greenpoint, Bed-Stuy, and other neighborhoods, the roster supports the notion that Brooklyn is becoming a center for jazz, especially avant-jazz built around open improvisation.
Davis, a featured artist at the Monk show in Brooklyn's Littlefield who recently moved away from Kensington, still has ties to the neighborhood. "There is vibrant scene here," Davis said. "In fact, many people consider Brooklyn to be the new 'downtown scene'."
Patrick Breiner of BattleTrance, who will appear at Subculture on Friday, said the concentration of jazz players in the borough has benefits for the artists. "I see someone I know almost every time I walk down the street," he said.
Besides the conspicuous presence of Brooklyn musicians, this year's Winter JazzFest is also marked by the explicit embrace of social justice as a theme of the series.
"I think inherently jazz is a form of protest and expression of social issues in the greater society," Rosenbloom said. "This year we received proposals from artists for projects that were relevant to social and racial justice issues, many in direct response to tremendous tragedy and racial violence… We're intentionally offering the Winter JazzFest stages for artists to voice those messages."
Winter JazzFest took advantage of another new feature of this year's festival: a series of panel talks to advance the theme of social justice. Greg Tate (writer/bandleader), Terri Lyne Carrington (drummer), Samora Pinderhughes (composer), and representatives from the ACLU and Black Lives Matter will discuss Social Justice and the Role of Music at the New School on Saturday afternoon.
Winter JazzFest also solicited comments on racial and social justice from musicians performing over the course of the festival, posting responses on the festival's Tumblr page.
"I believe that music and writing complete the conversation on social justice that reason begins," said Ditmas Park saxophonist Roy Nathanson. He appears along with Arturo O'Farrill as part of Friday's marathon line-up at Zinc Bar.
"Jazz is protest music," said 2017 Grammy nominee Darcy James Argue. "To everyone who rejects the politics of fear, hatred, and xenophobia, we need your voice. We need you in the streets." Argue's Secret Society opens the Friday marathon show at Subculture.
In addition to the Monk show and the Friday-Saturday marathon performances, Winter JazzFest includes shows on Thursday, January 5; Monday, January 9; and Tuesday, January 10.
The number and diversity of Brooklyn performers in this year's Winter JazzFest make it tempting to create a festival experience that concentrates on music coming from the borough. To build a Brooklyn-centric itinerary for the Winter JazzFest, check out some listings below of performances by Brooklyn artists. Check out the full lineups here.
FRIDAY:
Who: Brian Drye's Bizingas Featuring Hank Roberts–The quartet formed by Park Slope trombonist Brian Drye teams up with cellist Hank Robert.
Where: New School 5th Floor Theater (55 West 13 Street)
When: 7:20 PM
Who: Darcy James Argue's Secret Society–Carroll Gardens bandleader and composer Argue just won a Grammy nomination for best large jazz ensemble album with Secret Society's Real Enemies.
Where: Subculture (45 Bleecker Street)
When: 7:20 PM
Who: Aaron Goldberg & Leon Parker–Pianist Aaron Goldberg, a Park Slope resident, teams up with percussionist Leon Parker.
Where: Zinc Bar (82 W 3rd Street)
When: 7:40 PM
Who: The Westerlies–Childhood friends from Seattle who reunited in New York to form an "accidental brass quartet" with chamber and roots music influences and jazz chops.
Where: Bowery Electric (327 Bowery)
When: 8:40 PM
Who: Jacob Garchick's Ye Olde Composer and trombonist re-imagines his Flatbush neighborhood as the site of an epic battle against vinyl siding, with help from "a supergroup of brooklyn avant guitarists" (Mary Halvorsen, Brandon Seabrook, and Jonathan Goldberger) and drummer Vinnie Sperazza.
Where: Subculture (45 Bleecker Street)
When: 8:40 PM
Who: Donny McClaslin Group–Park Slope sax player Donny McClaslin led the backing band for David Bowie on the late singer's final album, Blackstar.
Where: Le Poisson Rouge (158 Bleecker Street)
When: 9:00 PM
Who: Omar Avital–The Israeli-American bassist living in Crown Heights is known for world music based on the Yemenite tradition as well as his jazz work
Where: Zinc Bar (82 W 3rd Street)
When: 9:00 PM
Who: Tigue–Percussionist ensemble based in Wiliamsburg and Bushwick
Where: New School Glass Box Theater (55 W 13 Street)
When: 9:20 PM
Who: Vinicius Cantuaria Quintet–The Park Slope bossa nova master is a singer, composer, guitarist and percussionist
Where: SOBs (204 Varick Street)
When: 9:40 PM
Who: Nir Felder Trio–The guitarist from Prospect Park South, a winner of the Berklee College of Music's Jimi Hendrix award, plays with his trio.
Where: The Bitter End (147 Bleecker Street)
When: 10:40 AM
Who: Marcus Strickland's Twi-Life–The sax player from Bed Stuy recruited a new band for his latest album, Nihil Novi.
Where: The Bowery Ballroom (6 Delancey Street)
When: 11:00 PM
Who: SFD–Colin Stetson, collaborator with Arcade Fire and Bon Iver, joins Williamsburg's Greg Fox and Trevor Dunn from South Slope.
Where: Bowery Electric (327 Bowery)
When: 11:00 PM
Who: Jim Black's Malamute–The latest ensemble by Park Slope drummer Jim Black.
Where: New School 5th Floor Theater (55 West 13 Street)
When: 11:20 PM
Who: Jason Lindner Now vs Now–The Brooklyn-born keyboardist joined Donny McClaslin on David Bowie's Blackstar album.
Where: Nublu (151 Avenue C)
When: 11:20 PM
Who: Roy Nathanson & Arturo O'Farrill Ditmas Park native Nathanson's weeklong duet series at the Stone included improvised takes on "The Nearness of You" in each set; one collaboration was with Grammy-winning pianist Arturo O'Farrill.
Where: Zinc Bar (82 W 3rd Street)
When: 11:40 PM
Who: Zig Zag Trio–Brooklyn native Melvin Gibbs joins Vernon Reid and Will Calhoun from Living Color in this jazz-rock power trio.
Where: SOBs (204 Varick Street)
When: 12:20 AM
SATURDAY:
Who: Mary Halvorsen Octet–The Fort Greene guitarist is a part of an astonishing number of imaginative Brooklyn jazz projects, as well as leading her own ensemble with guitars, brass and drums.
Where: The New School 5th Floor Theater (55 W 13 Street)
When: 7:00 PM
Who: Becca Stevens–The Greenpoint vocalist has recorded on her own, as well as on projects with Snarky Puppy and Esperanza Spalding.
Where: New School 12 Street Auditorium (66 West 12 Street)
When: 9:00 PM
Who: Ghost Train Orchestra–Brian Carpenter uncovers obscure music from the 20s and 30s and creates arrangements for his big band ensemble.
Where: The Django at the Roxy Hotel (2 Avenue of the Americas)
When: 9:00 PM
Who: Marc Ribot: The Young Philadelphians Cobble Hill's man for all seasons created The Young Philadelphians to introduce 70s Philly soul to Ornette Coleman's harmolodics.
Where: SOBs (204 Varick Street)
When: 10:40 PM
Who: Chris Lightcap's Suprette–The jazz bassist from Windsor Terrace goes electric with some rock-minded sidemen.
Where: New School 5th Floor Theater (55 W 13 Street)
When: 11:00 PM
Who: Arturo O'Farrill Afro Latin Jazz Ensemble–The Grammy-winning Park Slope pianist ensures that the latin influences on jazz stay vibrant.
Where: Subculture (45 Bleecker Street)
When: 11:20 PM
Who: Ben Wendel Seasons Band–The sax player from Prospect-Lefferts Garden has worked with musicians ranging from Good Charlotte to Snoop Dog to Jason Mraz.
Where: The New School's Glass Box Theater (55 W 13 Street)
When: 12:00 AM
Who: TALIBAM! HARD VIBE–Where to begin? The TALIBAM! core is "dadaist provocateurs" Matt Motell and Kevin Shea, joined by jazz provocateurs Matt Nelson and Ron Strabinsky. Hold on to your hats.
Where: New School 5th Floor Theater (55 W 13 Street)
When: 12:20 AM
SUNDAY:
The debut Brooklyn show, scheduled for Sunday, January 8 at Littlefield, celebrates pianist Thelonius Monk with a "100th Birthday Improv Show." Using his 1965 Solo Monk album as a springboard, pianists Kris Davis and David Virelles will share the stage with Shabaka Hutchings (tenor sax), Sam Newsome (soprano sax), Marc Ribot (guitar), Charlie Burnham (violin), Erik Friedlander (cello), Linda Oh, Trevor Dunn (bass), Hamid Drake, Andrew Cyrille (drums), and Deva Mahal (voice). [Note: this show is sold out]