This Weekend: Treecycle your Holiday Tree Throughout The Borough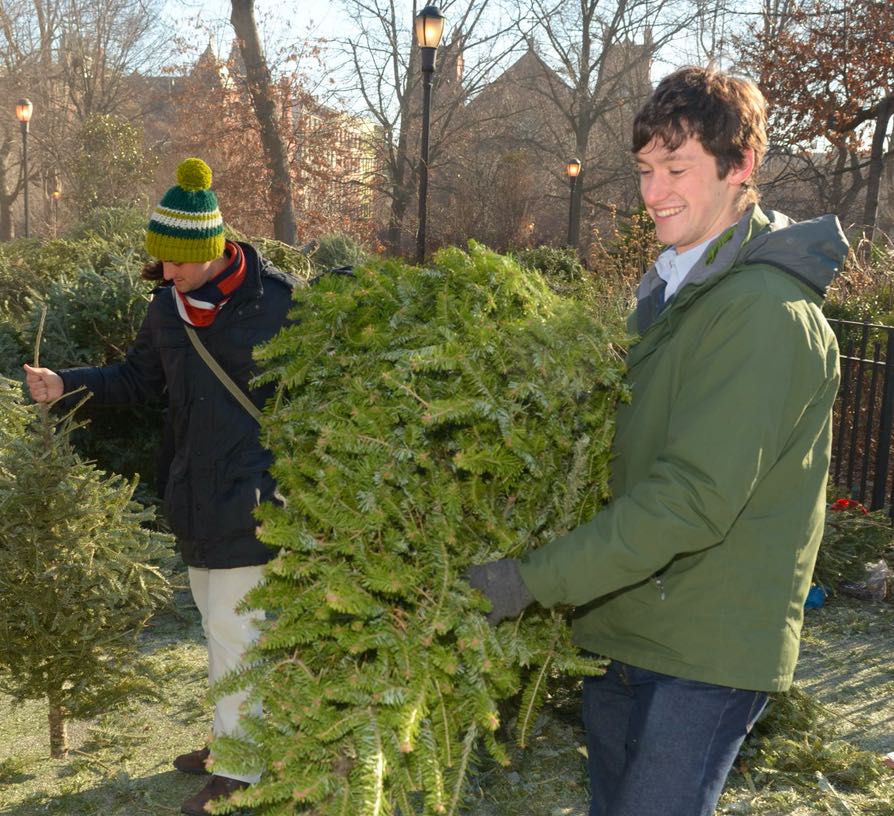 Now that the holidays are over, it's time to get a fresh start by recycling your holiday tree at one of the many MulchFest 2017 locations in Brooklyn on January 7 and 8.
Your tree will be recycled into mulch that will nourish plantings across the city. At certain locations, you can take home your own bag of mulch to use in your backyard or to make a winter bed for a street tree.
Participating parks in Brooklyn for the event include Fort Greene Park, Marine Park, Owl's Head Park, Prospect Park, Red Hook Park, and Sunset Park, as well as other drop-off points. You can view the map for further locations.
Here's what you do:
Bring your tree to a chipping location on January 7 and 8 from 10:00 a.m. to 2:00 p.m. They'll chip your tree, and give you your very own bag of mulch.
Or, bring your tree to a drop-off site through Sunday, January 8. Leave your tree with us, and they'll recycle it later.
Please remember to remove all lights, ornaments, and netting from your tree.
Also, keep in mind that the NYC Department of Sanitation will also be conducting special curbside collections for mulching and recycling of Christmas trees through Saturday, January 14, 2017.