Learn Why Americans Eat What We Eat at The Farm on Adderley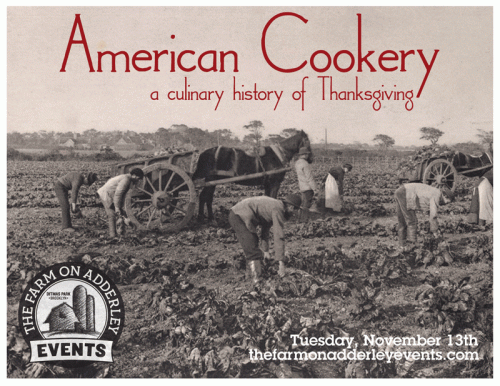 Why turkey? That is the question.
The Farm on Adderley may have a delicious answer. American Cookery: Dinner & Culinary History of Thanksgiving is taking place on Tuesday, November 13 at 7:30 p.m. "Historic gastronomist" Sarah Lohman will be talking about how American history shaped the traditions and foods we eat. That's a pretty good job title and an even better sounding job. It'll cost $60 for a seat.
To sign-up, send an e-mail to thefarmonadderleyevents@gmail.com.