Landmarked Coignet Building On Sale For $6.5M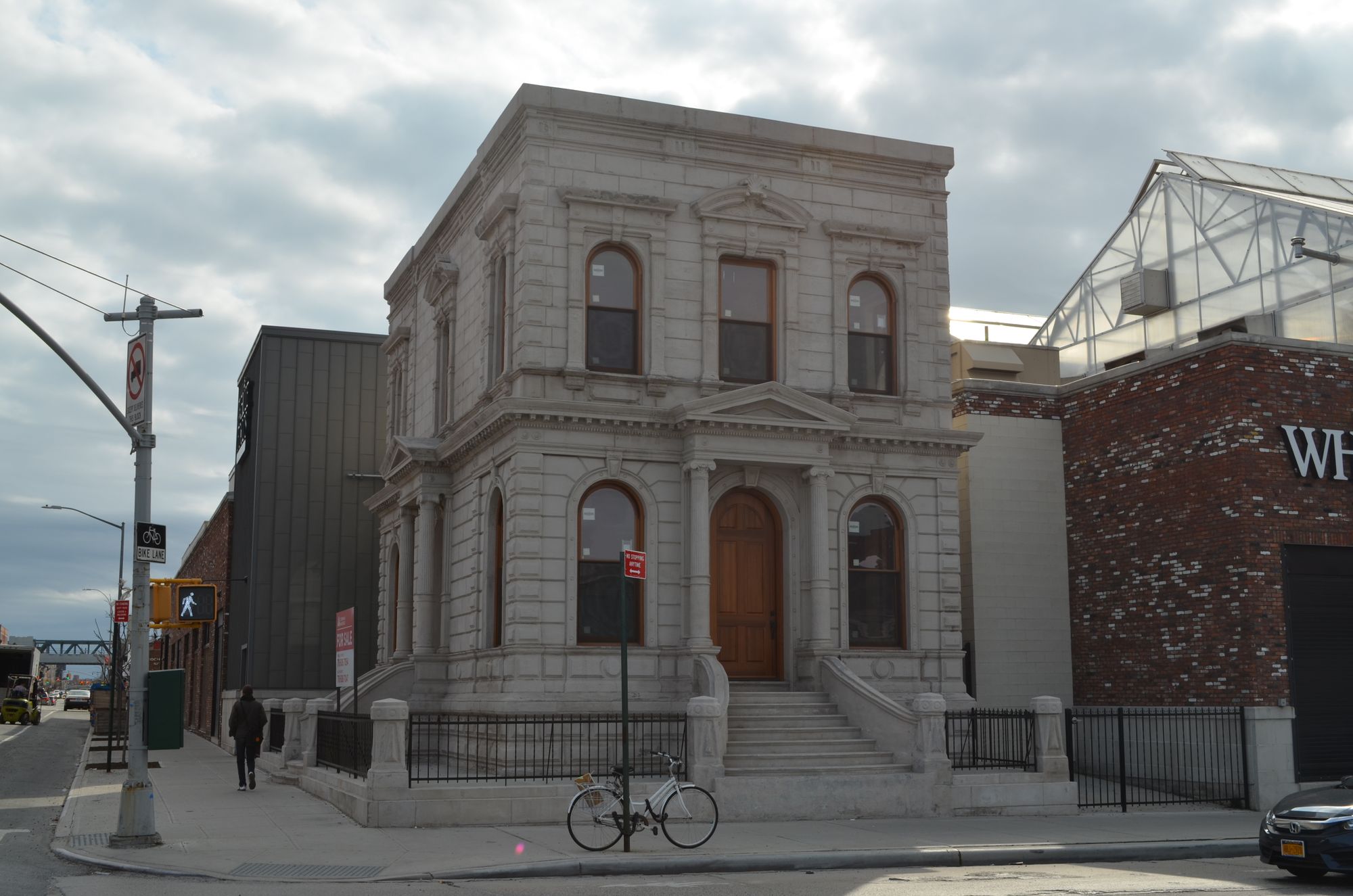 GOWANUS – After years sitting vacant at 360 3rd Avenue, the landmarked Coignet Building is now on the market for $6.5 million.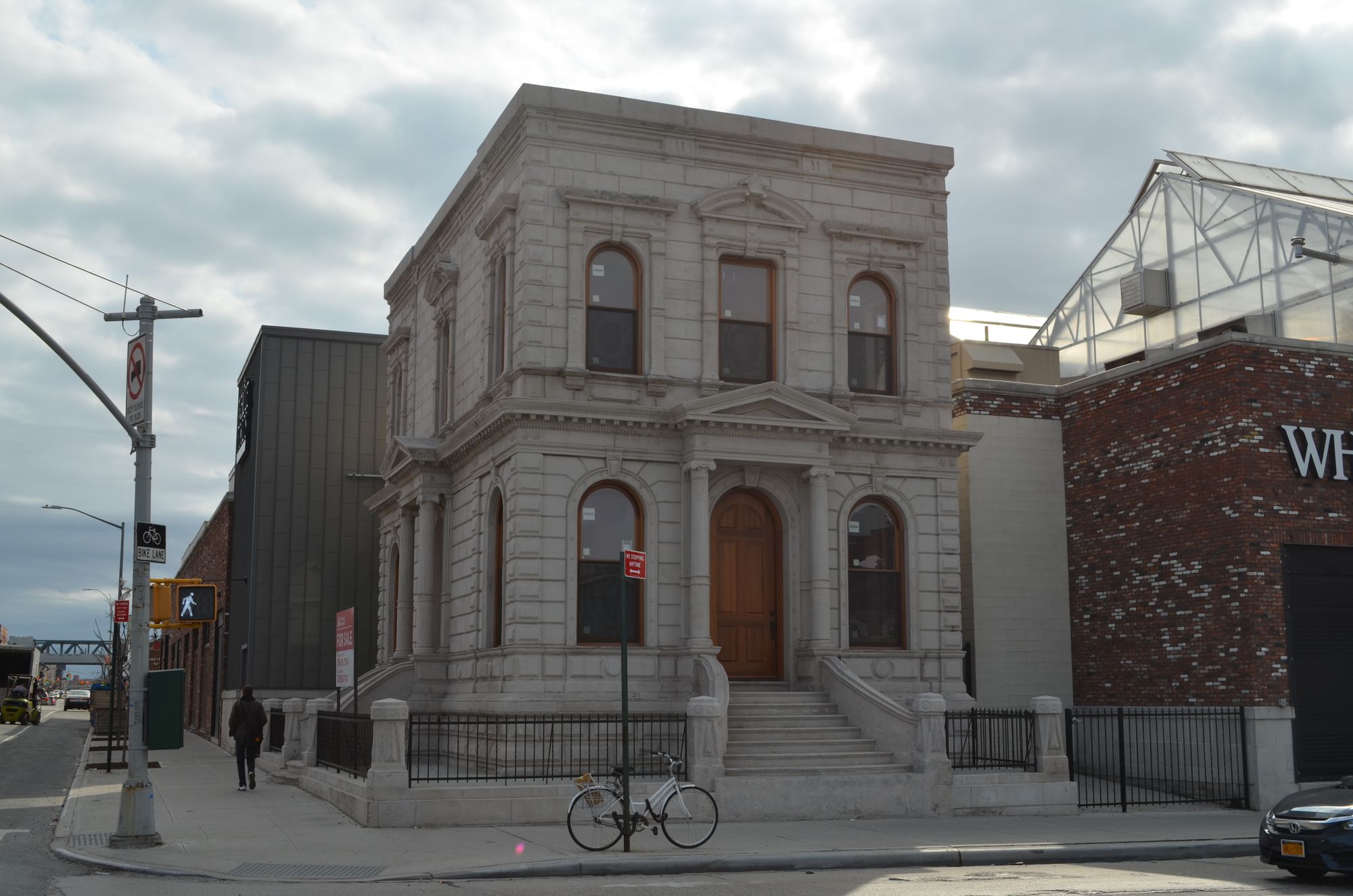 According to the Corcoran listing, the "townhouse," located at the corner of 3rd Avenue and 3rd Street in Gowanus, features seven rooms including three bedrooms and one bathroom, as well as "oversized windows and doors." The property also boasts 12-foot ceilings, "original detail staircase and classic cornices," and a "cavernous basement."
In 2005, Whole Foods purchased the land surrounding the Coignet Building to erect its first Brooklyn location, which was completed in 2013, according to Curbed. As part of the purchase, the market agreed to restore the exterior of the "dilapidated" building which was designated a landmark in 2006.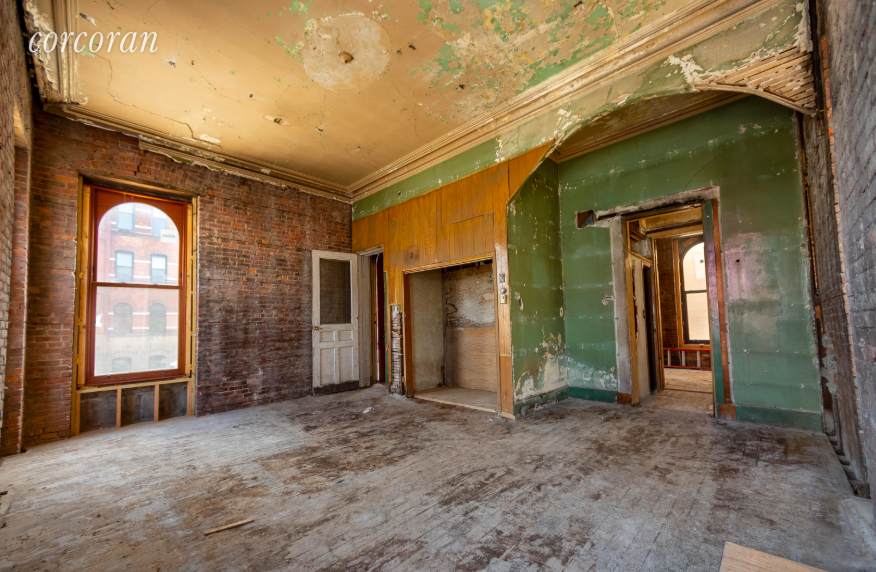 Work to refurbish the two-story, 3,000-square-foot property began in November 2015 and was completed in 2016. The restoration was awarded the New York Landmarks Conservancy's Lucy G. Moses Preservation Award that same year.
Built in 1873, the Coignet Stone Company Building was originally part of a five-acre factory complex that extended along the Gowanus Canal from 3rd to 6th Streets. Coignet Stone Company was one of the first factories in the U.S. to "industrialize the production of concrete," according to a 2006 report by the NYC Landmarks Preservation Commission (LPC), and was the first company in the country to manufacture "artificial stone," a type of concrete developed by Francois Coignet in France.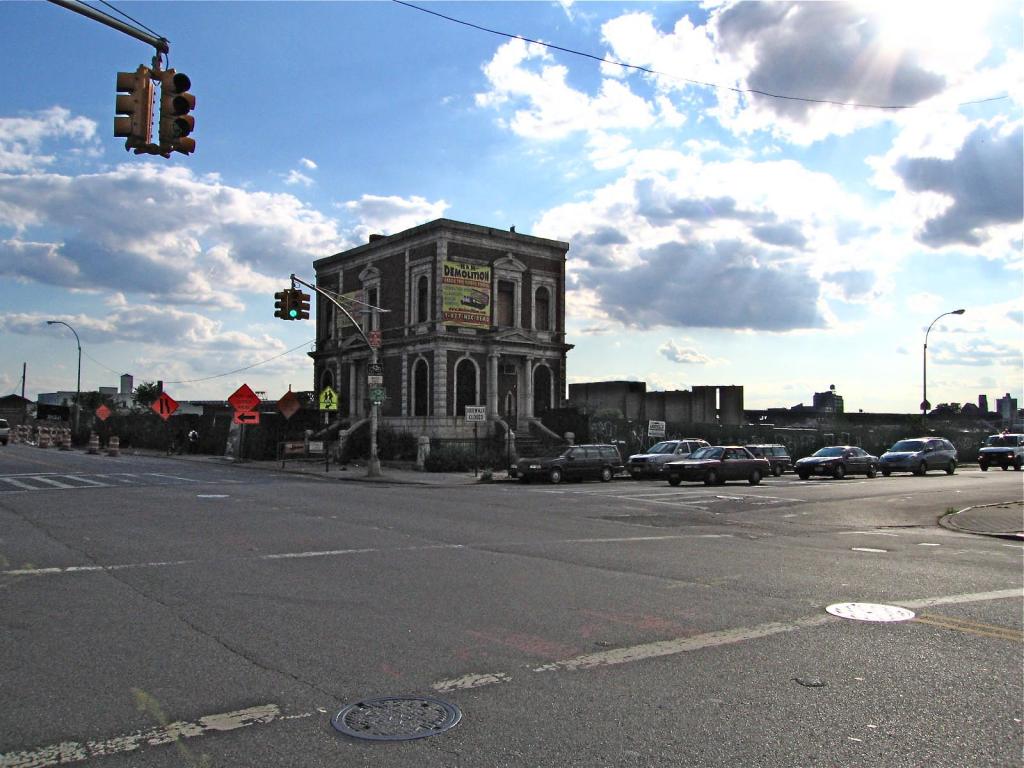 The business shuttered in 1882, and "up until 1957, [the building] housed the offices of Edwin Clark Litchfield's Brooklyn Improvement Company, which owned the site and played a central role in [the] borough's residential and industrial development during the second half of the nineteenth century," according to the LPC report.
The building was neglected and forgotten for "much of the twentieth century," and the Brooklyn Improvement Company sold it in 1957. The structure received a facelift in the mid 60s which included "faux red brick and coats of cement wash that were applied to the three-dimensional architectural details," according to LPC. Levanic Inc. is the current owner of the building, according to Property Shark which lists the building as an office/commercial property.
See the full listing for the Coignet Building at Corcoran.com.