Landlord Pleads Guilty To Negligent Homicide In Deadly 2010 Fire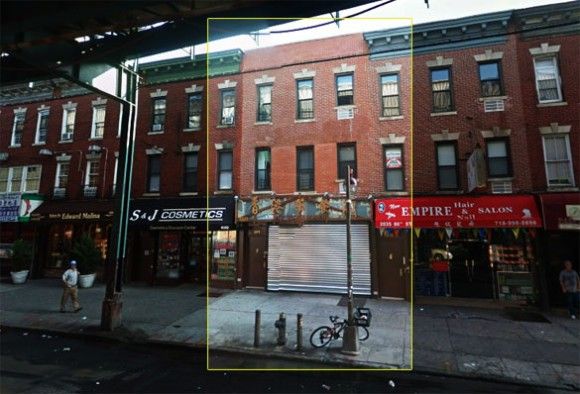 A Bensonhurst landlord pleaded guilty last month for his role in the deaths of five immigrants from Guatemala in a 2010 blaze.
Vasilios Gerazounis, whose building at 2033 86th Street was subdivided illegally when it caught fire, pleaded guilty on October 15 to criminally negligent homicide, prosecutors said.
He is expected to be sentenced to up to three years in prison in April, and Gerazounis' real estate company will pay $1 million to the family of the 3-month-old girl dropped on her head from a third-story window during the blaze, resulting in lifelong seizures and developmental problems.
Last year, Daniel Ignacio, 31, was convicted of arson murder and other charges for starting the fire, and now the landlords of the building are being held responsible — a rare occurrence in New York City. Prosecutors said it took firefighters three times as long to put out the fire and tear down the walls to get to those inside than if the building had been up to code.
"For over 25 years the defendants have been renting what were essentially deathtraps for profit," Kenneth P. Thompson, the Brooklyn district attorney told the New York Times.
The landlords, apparently, took great pains to skirt the law. The New York Times reports:
When Mr. Gerazounis and his wife and son, Frederiki and Argyrios Gerazounis, were charged with manslaughter in 2012, their lawyer noted that a building inspector had found no violations the year before the fire.
But a tenant told the grand jury that the day before the 2009 inspection, the Gerazounises warned tenants that inspectors were coming and directed them to unlock and open the doors to each room, prosecutors said.
Immediately after the fire, the Gerazounises were fined nearly $80,000 for illegally subdividing the building, but it was not considered enough in view of the horror that resulted.