KCC Athletes Win NJCAA Academic All American Awards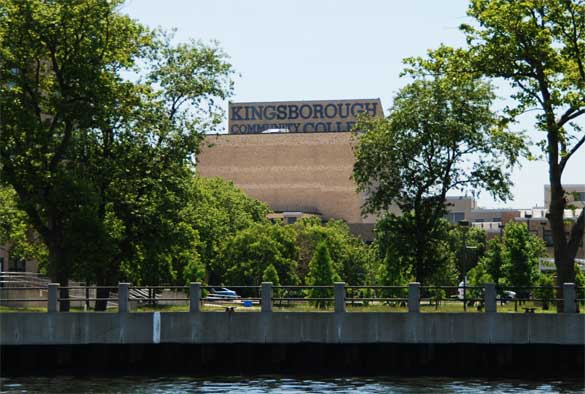 Five Kingsborough Community College (2001 Oriental Boulevard) athletes were presented with awards from the National Junior College Athletic Association this year for excellence on and off the field.
The athletes not only demonstrated excellent sportsmanship, but have also shown outstanding academic abilities and dedication to their studies.
The NJCAA awards are separated into three categories. First, the Pinnacle Award for Academic Excellence, which is presented to student-athletes who have sustained a GPA of a 4.0 for at least three semesters. Also awarded is the Superior Academic Achievement Award, which credits student-athletes who have maintained an overall GPA between 3.8 and 3.99. Finally, the Exemplary Academic Achievement Award, which is awarded to student-athletes with a GPA between 3.6 and 3.79.
These five students were included on the NJCAA Academic student athlete's awards list:
Zenia George: While at Kingsborough, George has maintained a 3.67 grade point average, in addition to partaking in athletics, and various other extracurricular activities. This June is the seventh time in which her name appears on the NJCAA awards. George just obtained her degree in Community Health and Gerontology, and will attend Florida Agricultural and Mechanical University, with a full scholarship for Track and Field.
Daniel Rabinovich: Rabinovich was leader of the tennis team, and has portrayed excellent athletic abilities. He will graduate from Kingsborough with a 3.88 GPA and a degree in Liberal Arts.
Andre Doeman: Doeman received his degree in Liberal Arts with an average of 3.66. Throughout his experience with KCC Athletics, Doeman was a strong track runner. He has helped the college team reach the nationals for both Indoors and Outdoors Track and Field, a knee injury notwithstanding.
Taras Frankisvkyy: Frankivskyy became the KCC men's soccer team captain after only one season on the team, and emerged as a great leader. He graduated in January 2012 in Biology with a 3.63 GPA and has now completed a semester at Brooklyn College.
Chi Choi: Choi has been a prized KCC soccer played with a great positive attitude, despite injuries during his second season.  He graduated in June 2012 with a 3.88 GPA in Business Administration.
Balancing excellence in athletics alongside excellence in academics is extremely difficult. Kudos to the athletes who received these awards!