Kashif Hussain, A Pakistani Muslim Immigrant, Wants A Seat At The Table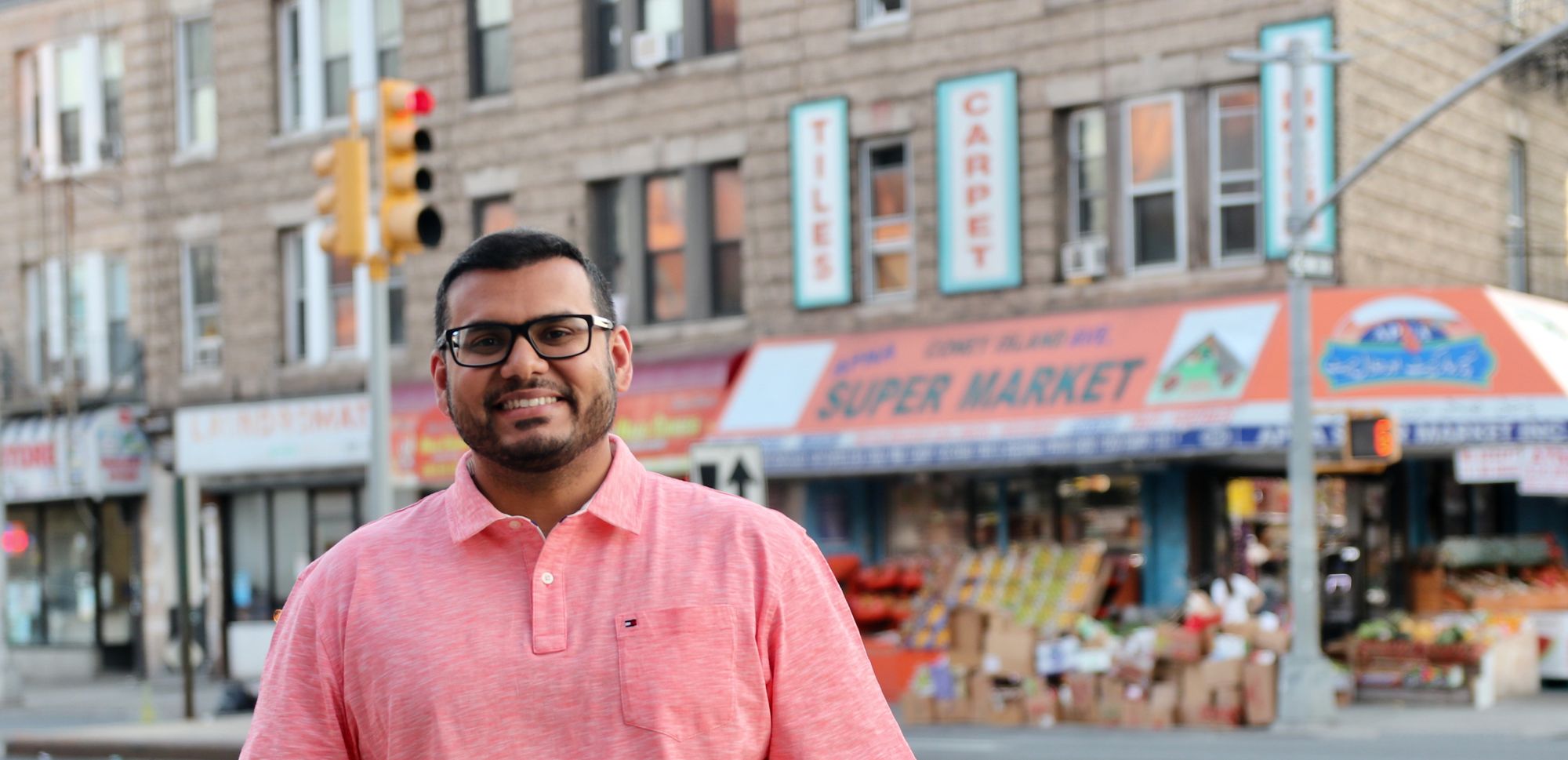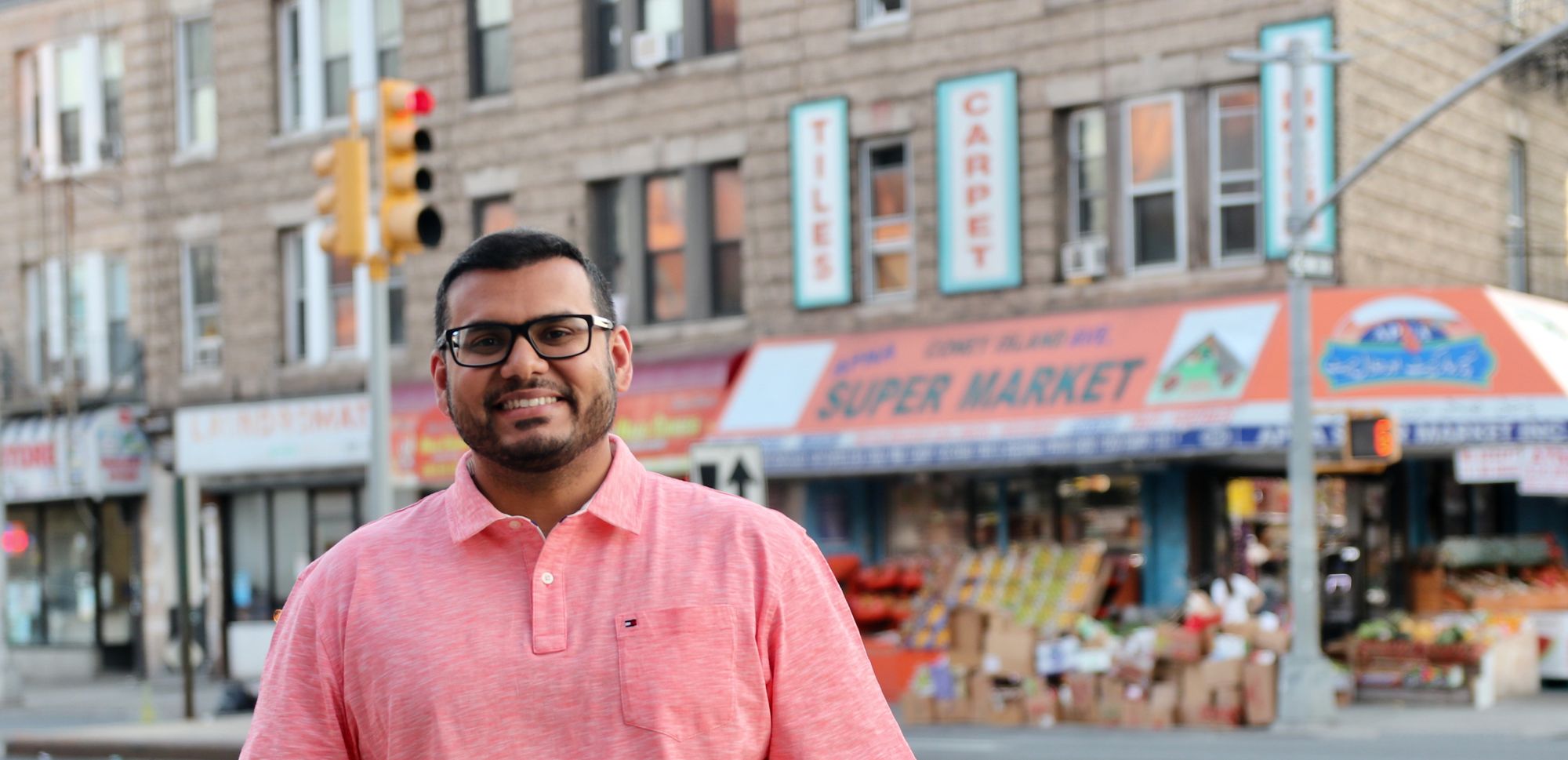 DITMAS PARK – "I'm a hybrid of many things. I'm an immigrant, I'm a working class citizen, and I lived here long enough to be not only a part of the district but also to understand the dynamics of the different people here. That combination gives me the ability to connect people and make sure we all work towards a resolution," says Kashif Hussain, a long time resident of Ditmas Park who's about to turn 41, and is running to be the next district leader for the 44th Assembly District.
What is a District Leader? For an unpaid position, it has many roles – sitting on the Executive Committee of the Brooklyn Democratic Party, hiring poll workers and election inspectors, and advocating on behalf of the community.
The district leader position of the 44th Assembly District, which covers Ditmas Park, Kensington, Park Slope, Windsor Terrace, and parts of Borough Park, was held by Jacob Gold for 43 years. In May, Gold announced that he would not run for re-election following a report that he improperly used campaign funds to make car payments, buy cigars and expensive meals. Park Slope attorney Doug Schneider will be facing Hussain in the primaries on September 13.
"There is a need for someone from our Muslim community to represent the community in any open opportunities in the political arena," Ahsan Chughtai, a member of Hussain's team said. "When this seat opened up after 43 years, we decided to contest it after realizing the needs this community has. We have to represent."
Though Hussain has never run for political office before, he has plenty of experience in volunteer work around the community. He's one of the Pakistani American Youth Society (PAYS) co-founders, a member of NYPD's Muslim Officers Society, and a founding member of Muslims Giving Back. Currently, he works at the Port Authority of New York & New Jersey as a mechanical engineer.
"We realized that there needs to be a change in a lot of things that we see other states exceeding in," Hussain said. "For example, we don't have an early voting system. So, when we claim we stand up for progressive values and we're for change and inclusiveness and diversity, I think somewhere in politics, the message gets lost."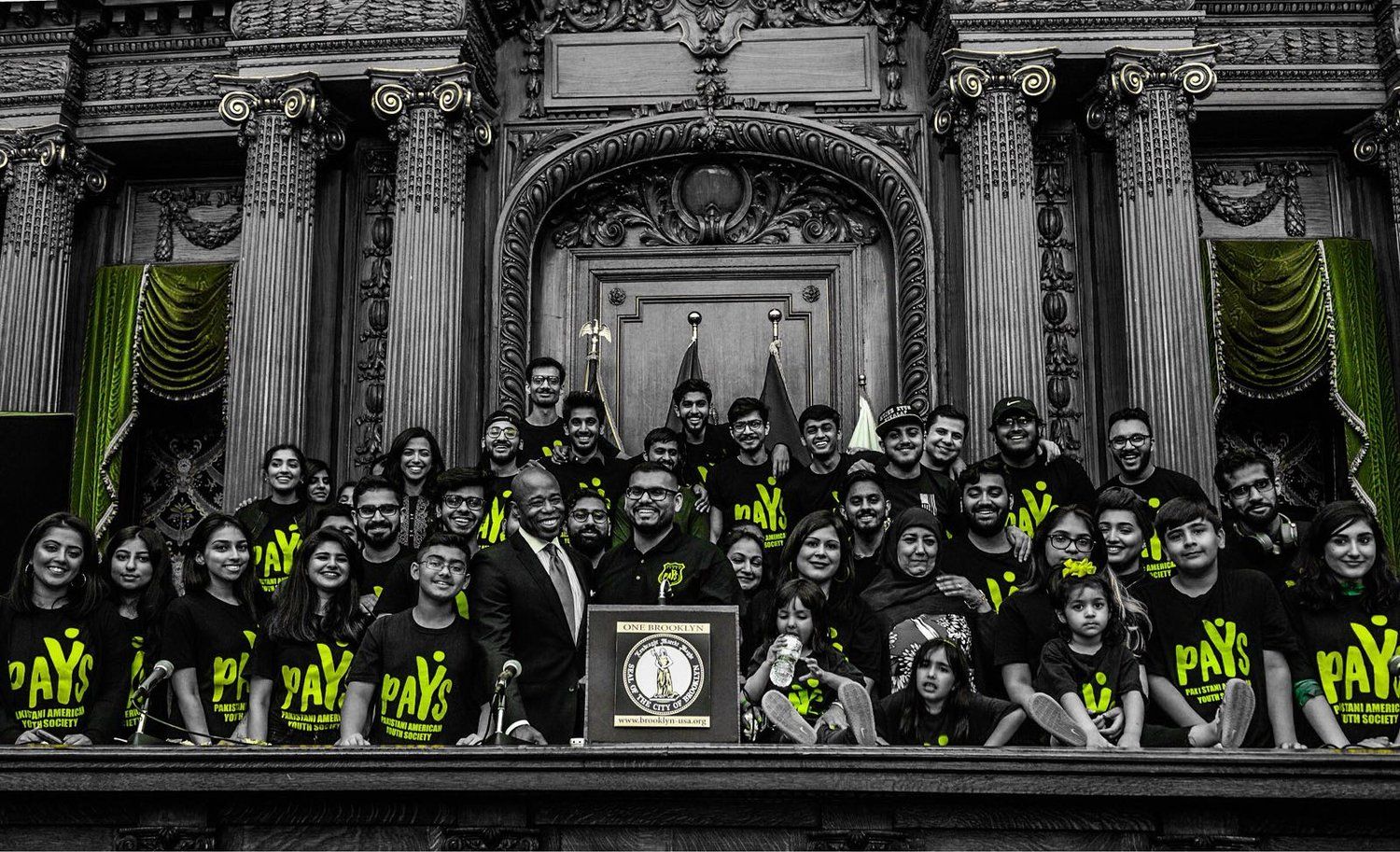 PAYS was founded in 2015 after several members of the community decided there needed to be an "atmosphere for the Pakistani youth to step up to the plate and give back to their own community," Chughtai, a co-founder of PAYS said.
On this particular day, Hussain was wearing a pink shirt with light blue shorts. Glasses with black rims covered his eyes and he spoke passionately about his ideas and what he wanted to accomplish. He was surrounded by three other members at an office on Coney Island Avenue: Chughtai, his 22-year-old campaign manager Ahsan Ali, and Mohammad Rabbi, a young Bangladeshi-American man.
"One of the most important things we feel could be improved is communication. We have seven vibrant neighborhoods in our district. Each neighborhood consists of different ethnicities and different vibes," Hussain said. "I feel that the number one priority of district leader is to unify, to bridge that socioeconomic gap between the neighborhoods. Park Slope is a different field from Ditmas Park. These dots are doing good alone but they are not connected."
Born in Saudi Arabia (though his family background is from Pakistan), where his father was stationed as an architect, his family immigrated to the US when he was just 13. Hussain attended James Madison High School and got his associates degree from Brooklyn College. He then went to City College of NY at the Grove School of Engineering to get his bachelors and masters degrees in mechanical engineering.
"Kashif Bhai is not someone who ever wanted this position," Ali said. "But some opportunities present themselves. And when that opportunity presents itself, you either capitalize or you wait 43 years."
Ali referred to Hussain as "Kashif Bhai." Bhai means brother in Urdu and is a term of endearment.
Here's what Hussain wants to do as district leader: Hold monthly town halls where elected leaders speak directly to the community, hold educational seminars, advocate for early voting, voter registration drives, fight to bring resources back to the Muslim community, and advocate for limiting term limits.
"43 years of Jacob Gold — Jacob Gold is a great person — but 43 years, come on!" Hussain said. "After four or six years, you should not be an incumbent. Give somebody a chance. It's like a room without fresh air."
"Like this room right here," Ali laughed. "Let me turn on the A.C."
Having a "table at the seat" is a big priority for Hussain. In fact, it's something that fuels his campaign.
"The budget for NYS is over $90 billion. How you allocate that to the communities is very important," Hussain said. "If we don't have a voice, if we're not politically involved, that chunk does not come to the Muslim community."
One way to get the community involved is urging people to vote. Hussain plans on holding voter registration drives after Jummah (Friday) prayers outside the mosques. But by doing that, men would be the only ones benefiting.
"There's a whole half of the equation that is being neglected and that is women in the community that aren't being educated," Ali said. "A doctor's office that services Pakistani women is one of the places we go and talk to these women about these issues."
And what about the youth?
"The youth is pretty much educated already. We're also channeling that part—for the youth to go home and explain to their parents what's going on," Chughtai said. "We have to teach them that this is one of your people that's coming out. This is one of your own person saying, 'Hey we finally have a shot at this.'"
When Hussain was out and about campaigning, he spoke to a woman from Windsor Terrace. Right off the bat, she tells him that she'll listen to him, but he has to listen to her. She explains that her building shakes whenever the train rumbles by.
"I'm thinking to myself, because of my background in engineering, that all you need are rubberized high tech steel plates because direct contact between iron and concrete causes vibrations," Hussain said. "As the district leader, this is what you're supposed to tell those in the higher power."
Hussain has a big team helping him campaign for two months. Many of them are young, like Ali – a young Muslim man who "gravitated" toward Hussain's campaign.
"If you give us a smaller scope of work, we're gonna wreck it. We're gonna make sure we hit every one of those points and we're gonna do it in flying colors," Ali said. "That's our goal. Our goal is to get in there, have a seat at the table, and make sure all of these points are being done efficiently."