Jeffrey Babbitt Remembered By Friends In Union Square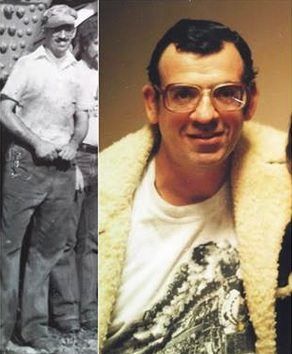 It has been 10 days since the tragic death of Jeffrey Babbitt, a local Sheepshead Bay man killed at the hands of a deranged homeless man in Union Square. While a private funeral was held in Beth El Cemetery in Paramus, NJ, the New York Times noted that Babbitt was also remembered by his friends who shared his love of comic books, fairies and all things fantastical in Union Square in a beautiful public display of love and remembrance.
As we previously reported, the attack on Babbitt took place on September 4. The 62-year-old Babbitt was a retired train operator who frequented Union Square often to visit his friends at the Forbidden Planet comic book store, where he was a beloved regular. Tragedy struck when 31-year-old Lashawn Marten announced to the crowded park that he was going to attack the first white person he saw. Babbitt just happened to be walking by when he received a blow from Marten that crashed him to the ground, cracking his skull and effectively ceasing his brain activity. Babbitt subsequently died at Bellevue Hospital, leaving behind his 94-year-old mother Lucille, who he cared for in their Sheepshead Bay apartment located on Ocean Avenue.
Babbitt's death crushed all those who knew him and the Times described the scene at the funeral that took place in New Jersey, highlighting the immense burden that Lucille Babbitt has undergone in the loss of her son and daughter, who died last summer:
The funeral service was brief and small. It was just a graveside ceremony on Tuesday at the Beth El Cemetery in Paramus, N.J., where the family had a plot. A half-dozen mourners assembled under a luminous sky. There was his mother, Lucille Babbitt, 94; Reva Weiss, a family friend who accompanied her; Gwen Billig, who knew him as a fellow member of a railroad club, New York Railroad Enthusiasts; a casual acquaintance; and finally two strangers, spurred to come after reading about his death.
Ms. Billig showed a necklace with a fairy clipped to it. She said Mr. Babbitt had given it to her. For no occasion. He did things like that.
Mrs. Babbitt is a small woman with plaintive eyes, her vision and hearing diminished, her mind plenty sharp. She had been good and bad of late, and just the night before she was agonizing over how she was going to endure this day.
By no law of mercy should a mother have to bury her children. Lucille Babbitt was forced to do it for a second time. Last summer, she buried her daughter, lost to cancer. She was in the Paramus ground, beside her father and awaiting her brother…
Beside the grave, Rabbi William Golub broke the quietude. He said, "This is like a puzzle, like a puzzle you find in a store and you open it up and it's a mess." He added: "Life is a puzzle. We don't understand anything that is going on, especially something like this."
He said, "A perfectly normal, functioning man going about his business is struck down by a senseless hate crime."
Babbitt's friends from the world of comics and fantasy couldn't make it to their beloved friend's funeral so they honored him the following day in Union Square, wearing fairy wings on their backs as a sign of their love for Babbitt:
Raine Anakanu, the assistant manager at Gothic Renaissance, was especially fond of Mr. Babbitt and had arranged the service. "He saw the world in a different way," Mr. Anakanu said. "The hidden magic in the world. The beauty in things."
Mr. Anakanu and his wife, Shonda Lynch, wore wings and held magic wands. They had a stash of spare wings for mourners wishing to adjust to the prearranged theme. Lauren Anderson, who also works at Gothic Renaissance, had made magical charms with Mr. Babbitt's initials, available for the taking.
"He was so sweet," Ms. Lynch said of Mr. Babbitt. "The last time I actually saw him he kissed me on the cheek and ran away."
Diana Varga, who works at the Halloween store, said, "He would always talk about how fairies would make him happy and make him feel young."
In addition to the fairy wings, the Times noted that employees of Gothic Renaissance passed out decorative magical charms as mementos to honor Babbitt to people passing by. To see images of the special remembrance held by Babbitt's friends, click here.