Building Bridges Between Muslim and Orthodox Jewish Communities in Southern Brooklyn, or How Jabaran Saved Shabbos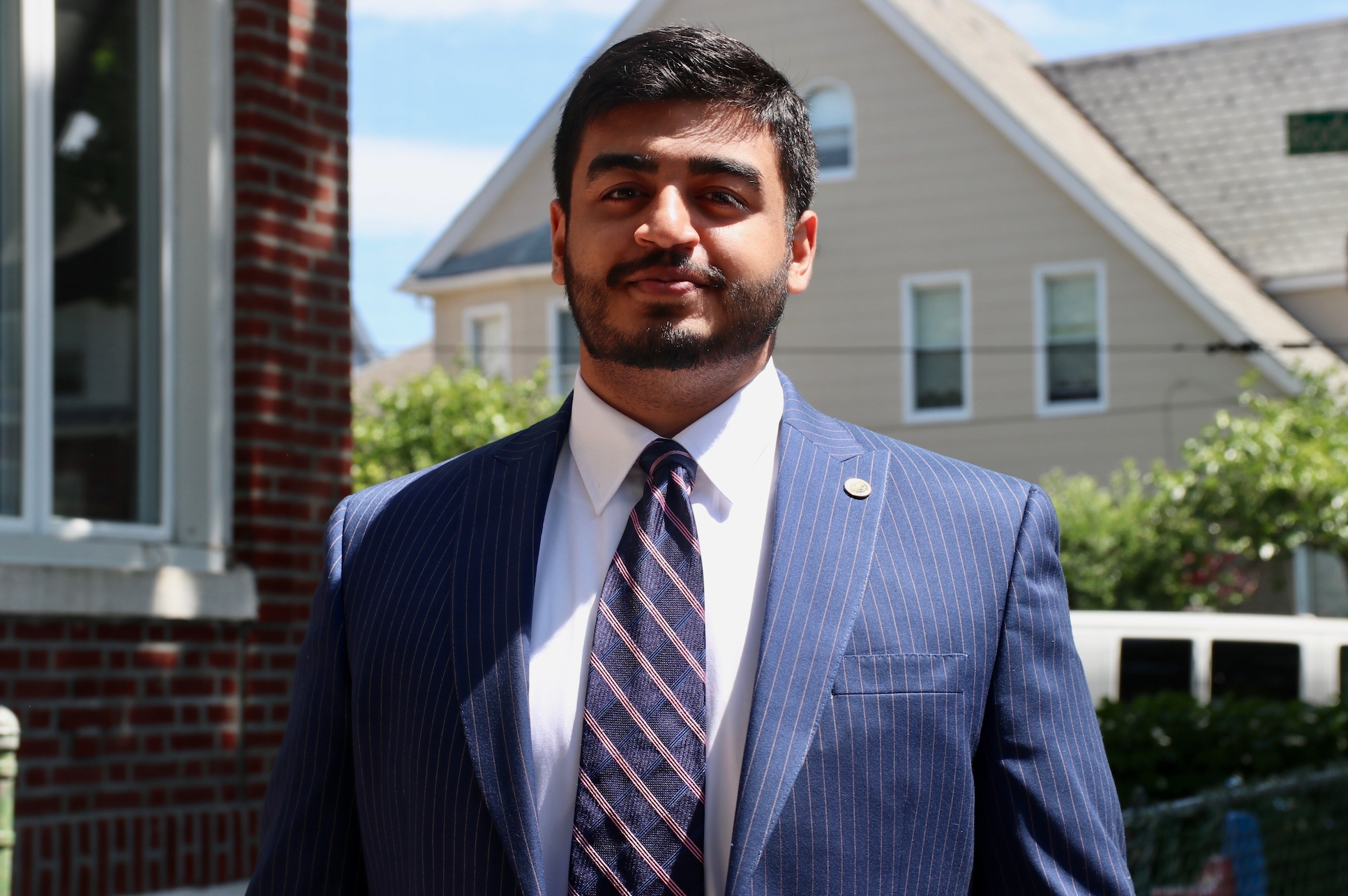 MIDWOOD – Jabaran Akram, 22, was born in Brooklyn, the third of eight children of Pakistani immigrants who settled in Brighton Beach. These days Akram is the community liaison for Councilmember Chaim Deutsch as well as an auxiliary officer for the NYPD.
Since he started the position in November of 2018, Akram has had to organize many events to stand up against the rising hate in the community like the hammer attack that took the lives of three Asian men, as well as anti-Semitic crimes.
Though crimes, in general, have declined this year, hate crimes have been on the rise -up 64% compared to this time last year, with most of the hate crimes targetting Jewish people. Akram said this is why it's even more necessary to stand with the Jewish community.
"It's important that we have interfaith dialogue and develop a basic understanding of each other's cultures and values," Akram said.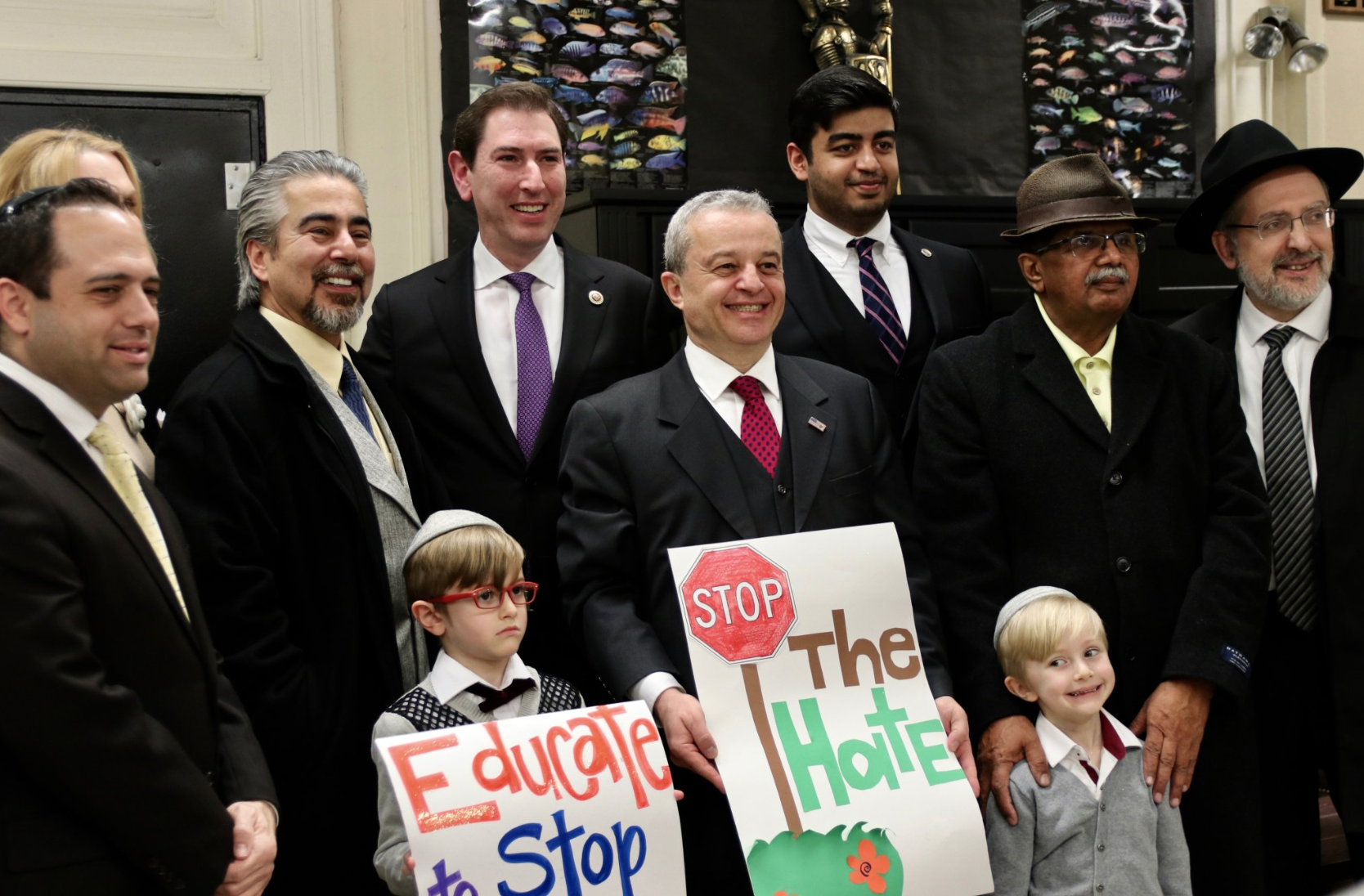 "I've learned so much about the Orthodox community just from working with [Council Member Deutsch] and the whole team," Akram said. "Chaim does a good job and treats everyone with respect no matter who they are. If you work hard and are committed, he will recognize that."
Back in January of 2019, Akram started spending Shabbos (from Friday sunset until Saturday sunset) with his colleagues and friends. He said he wanted to learn more about the Jewish community. During Shabbos, Jewish people cannot work or use electronics among other things. It's a time to detach themselves from material and temporal things so they can spend more time spiritually.
During one of Akram's first Shabbos, he was at Tova Chatzinoff-Rosenfeld's house in Midwood. Everyone was eating and having a great time. After making kiddush (a ceremonial prayer over wine or grape juice) on Friday night, they noticed some noises coming from the walls. They didn't think much of it until the patrolmen of the synagogue right downstairs ran up saying the synagogue was flooding.
"I knew right away I had to do something," Akram said. "I also knew that my fellow Jews couldn't turn on or off any light or call anyone for help because they are forbidden to work on Shabbos."
Akram and his friend went over to the landlord's home, the house next door, and informed him of what was going on. The landlord quickly brought them to the basement where the water valve was. Since he was unable to turn it himself, Akram turned off the water. They then realized that there was a bar mitzvah taking place at the synagogue the next day and water was necessary.
Akram recalled the landlord telling him he wished he could call his plumber. He told Akram where his phone was, and he called it for him.
After about 20 minutes, a plumber was inside the synagogue and discovered that there was a water pipe burst in a bathroom. So, he restored the water in the synagogue and shut the water in the upper levels of the building.
"Now, we had another problem. All of the dishes were dirty and there was no drinking water for tomorrow's Shabbos lunch," Akram said. He then brought all of the dishes down to the synagogue and washed them. He also went to the nearest store and bought a few gallons of water to last his friends until after Shabbos.
"That situation was a real indication of how he is in a crisis. He jumped into action right away. He understood immediately what we were allowed to do and what we weren't allowed to do," Chatzinoff-Rosenfeld said. "And he took it a step further. He stayed with us even after the plumber left… He took the extra step where he didn't have to and nobody would have thought twice if he didn't do it."
"That's just the kind of guy he is. He always goes out of his way for people," she said about her friend and colleague. "You can call him at a moment's notice and he's there. He's a loyal friend and a loyal person and a capable person. I could go on for days about him."
His boss, who also serves as the chair of the NYC Jewish Caucus, agrees and speaks highly about Akram. Interfaith dialogue is necessary, he said.
"Jabaran is always nice and relaxed. When I see him, I want to give him suntan lotion because that's how relaxed he is," Deutsch said at an Eid event earlier this week. "He does so much work in the community and does so much work building bridges between all communities. So Jabaran, thank you."