Work Begins On $72M Affordable & Supportive Housing Project Downtown
DOWNTOWN BROOKLYN – Governor Cuomo announced on Thursday that construction has begun on Nevins Street Apartments, a $72 million mixed-use affordable and supportive housing development in Downtown Brooklyn.
Located at 50 Nevins Street between Schermerhorn and State, the development will feature 129 affordable apartments, including 78 set aside for "formerly homeless individuals, including those with a serious mental illness, substance abuse disorder, veterans and young adults." The ground floor will include 3,100 square feet of commercial space.
The project entails the extensive renovation of an existing building and the construction of a new ten-story building on an adjacent parking lot. The building currently standing at 50 Nevins was built by the YWCA in 1912-13 as Single Room Occupancy units for women. The project developer, the Institute for Community Living (ICL), has operated the Nevins Street building as an Office of Mental Health-licensed transitional housing facility for the past three decades. The existing single-room units will be converted into full-size apartments.
ICL is a not-for-profit organization that provides "trauma-informed" and "recovery-oriented" care through supportive and transitional housing as well as counseling and support services. The health care organization serves nearly 10,000 individuals annually. Funding includes $13.5 million in tax-exempt bonds from NYS as well as additional funds from federal Low-Income Housing Tax Credits, according to a release announcing the project. Through the Governor's Empire State Supportive Housing Initiative, the NYS Office of Mental Health will provide ICL $1.9 million each year "for rental assistance and services for the supportive units."
The overall design will "fully integrate" the two buildings. Amenities will include 24/7 front desk security, common laundry facilities, a community room, a gym and yoga room, and a classroom.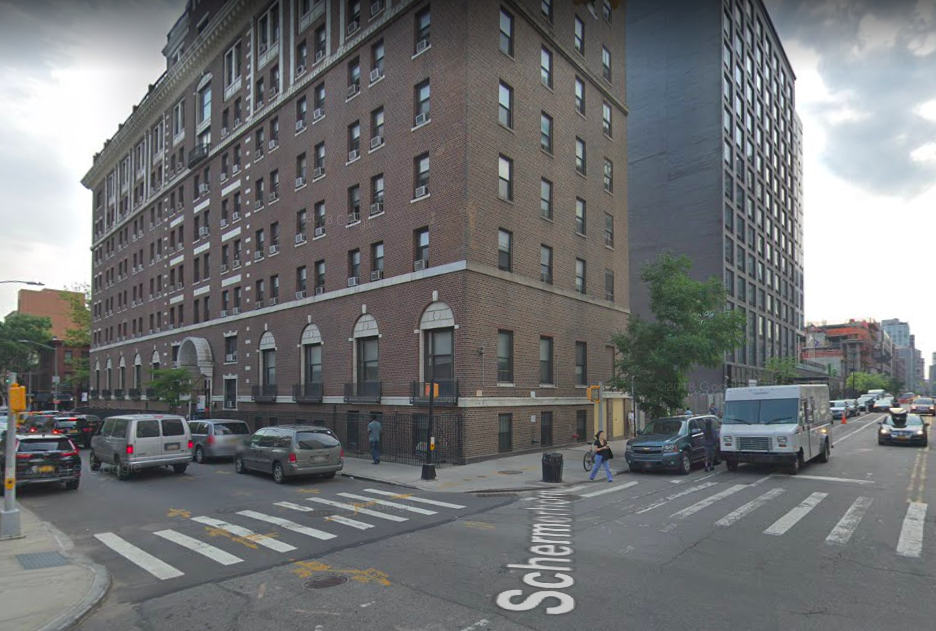 The affordable apartments will be available to households earning at or below 60 percent of the Area Median Income (AMI).
ICL will provide residents onsite support services including counseling, safety planning, public benefits management and advocacy, parenting and life skills, family reunification and stabilization, health education, social and recreational services and connections to community services.
Nevins Street Apartments are part of the Governor's $20 billion, five-year Housing Plan  to fight homelessness by building or preserving more than 100,000 affordable homes—6,000 with supportive services. Since 2011, the NYS Homes and Community Renewal program has invested more than $2 billion in creating or preserving approximately 15,000 affordable homes and apartments in Brooklyn.
"Mixed-use and supportive housing are a vital component of our overall efforts to increase affordable housing across the state and combat homelessness in communities," Governor Cuomo said in the release. "Nevins Street Apartments will increase access to safe, affordable homes and services for some of our most vulnerable New Yorkers while contributing to a more vibrant and healthier Downtown Brooklyn."
The Nevins Street Apartments development is expected to be completed by Winter 2020, according to News 12.