Industry City Maker Spotlight: M Factory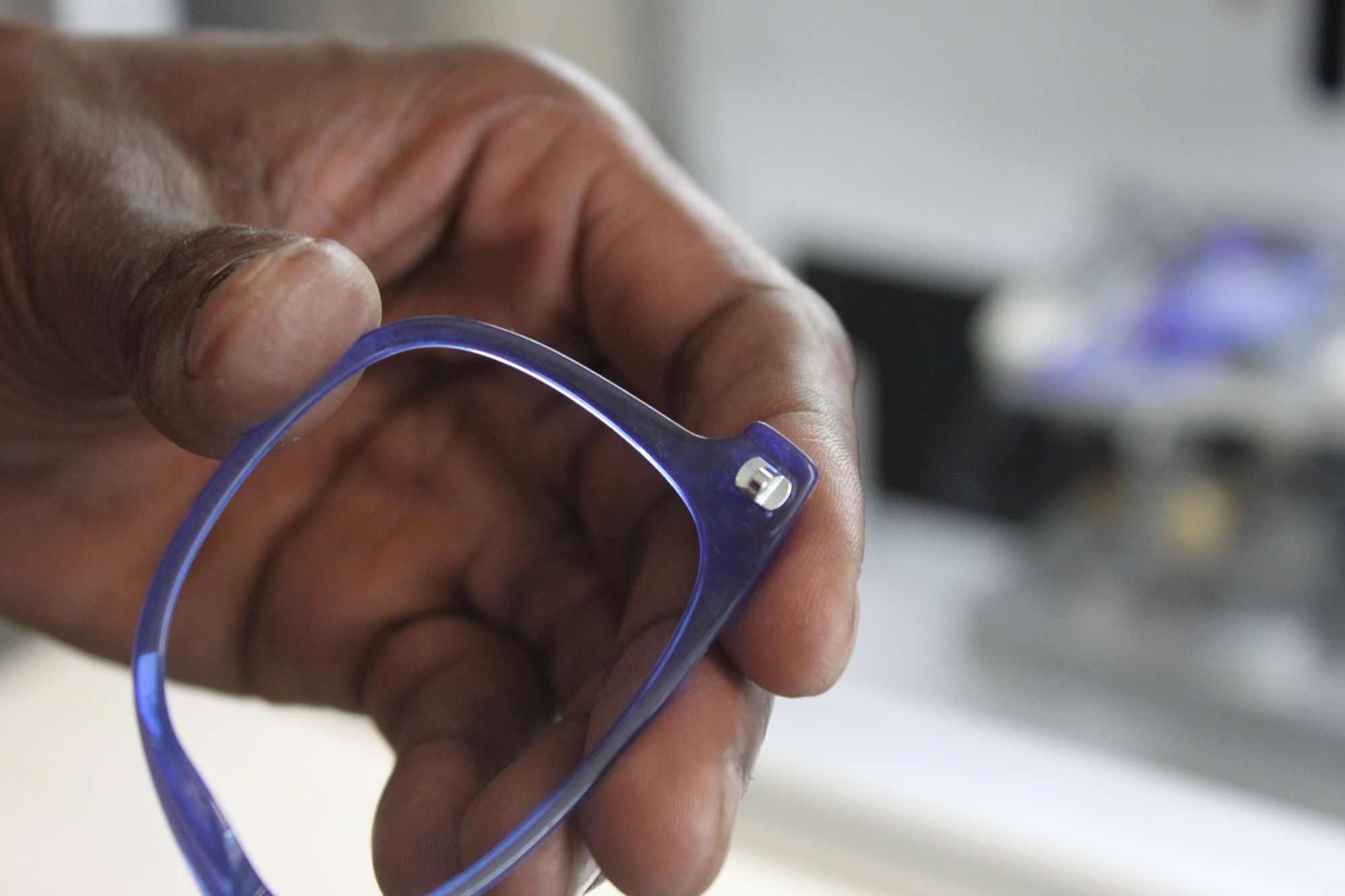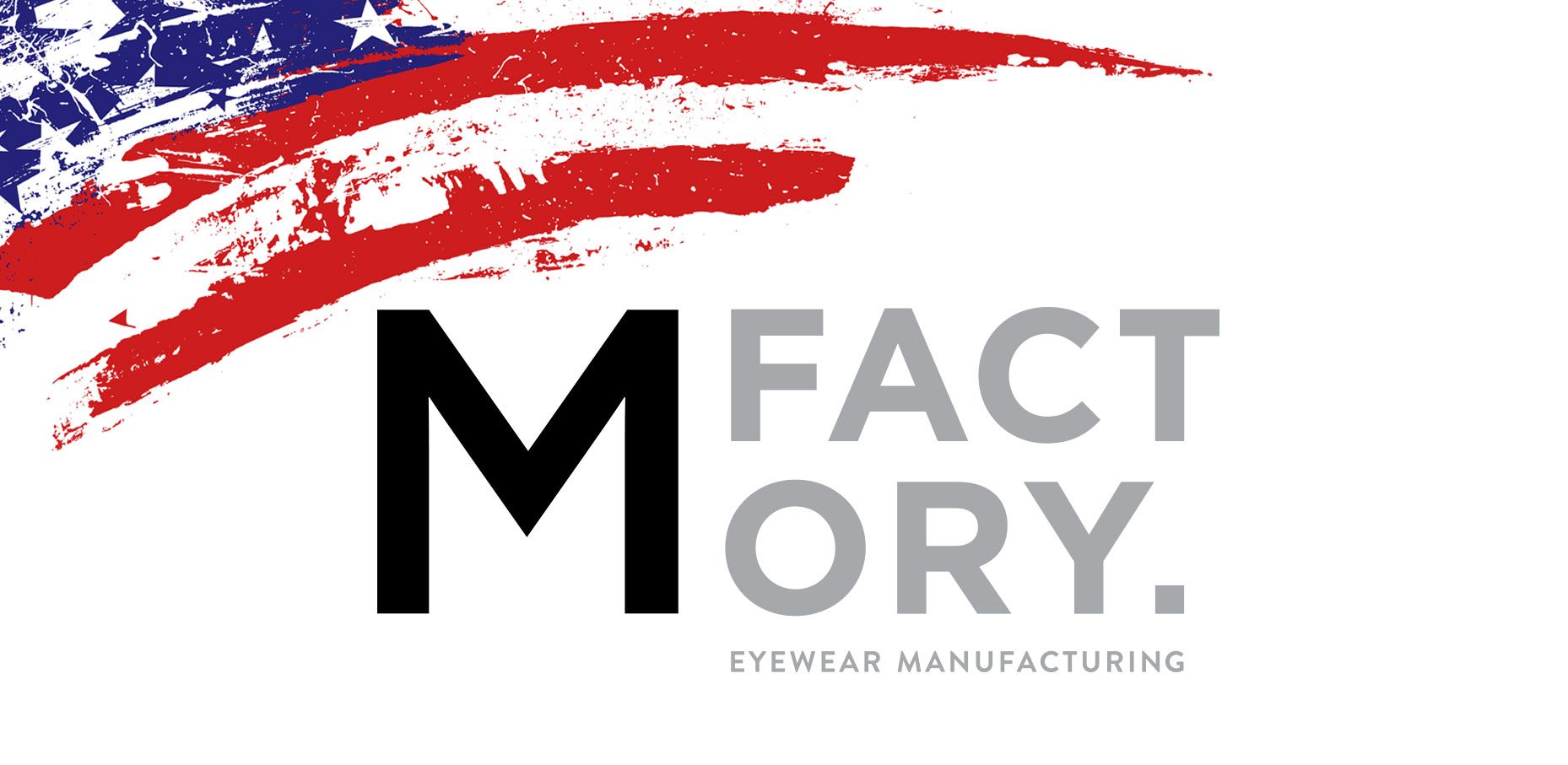 Unlike the other Industry City tenants we've profiled here, M Factory did not move from somewhere else. It's always been housed in Industry City, ever since being created by Modo Eyewear a year and a half ago. And it's a great match since Modo created M Factory to fulfill on the promise that Industry City is built on – to bring manufacturing back to America (and Brooklyn specifically). Modo wanted to give retailers and wholesalers an option for American-made eyewear, something they saw lacking in that market.
General Manager Tara Montoneri was living in Southeast Asia making soccer balls when a friend from college, now the COO of Modo, reached out.
"I agreed to come on board for the initial setup of the factory and the overall business model structuring," Montoneri explains. "I signed on for 7 months and planned to return to Singapore once I was done, but early into the project I could see something special about the team we had built here at M Factory, as well as the burgeoning community here at Industry City. There are so many new and exciting innovations happening here that I wanted to be a part of, which made it an easy decision for me to stay for the long haul."
While she had the background in logistics and business for retail products, she didn't have experience in eyewear specifically. Neither did M Factory's Machine Operations Manager Darryle Hawes, who has an architecture and design background. So they traveled to China to study the processes and machines as there aren't many people who make eyewear in the U.S.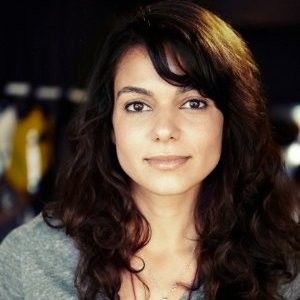 The process they implemented is very cool and full of lots of machines that do very specific things: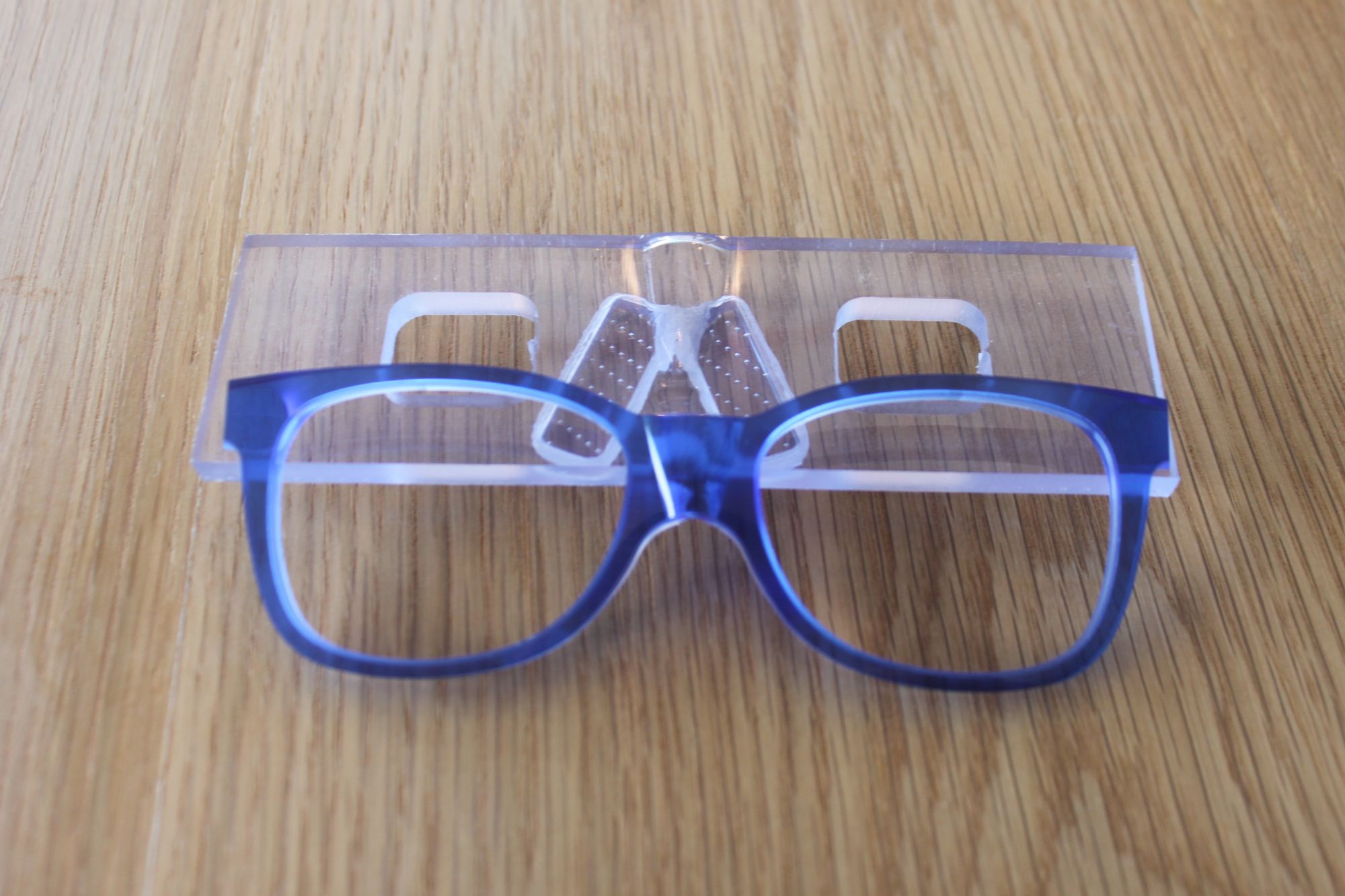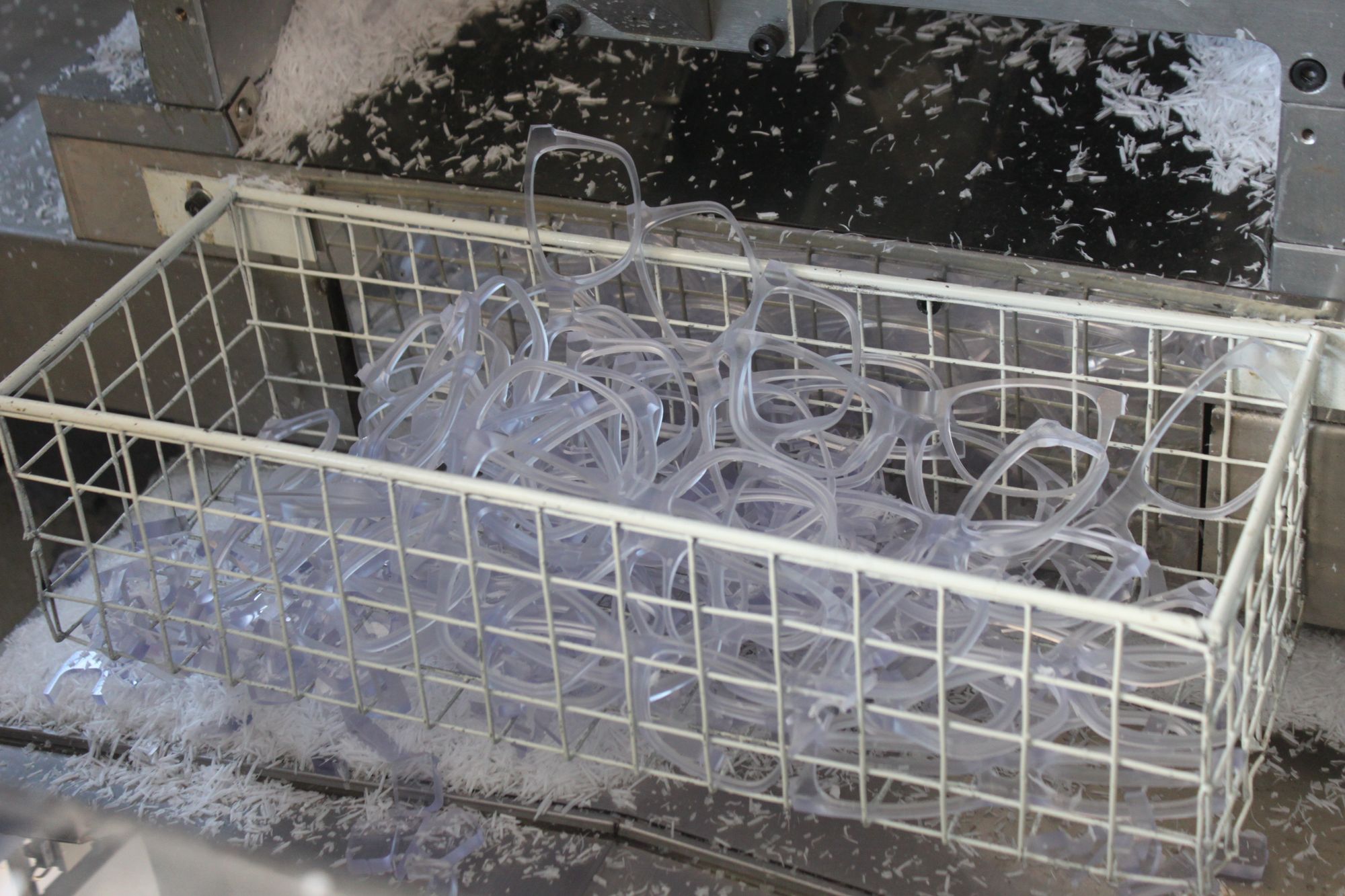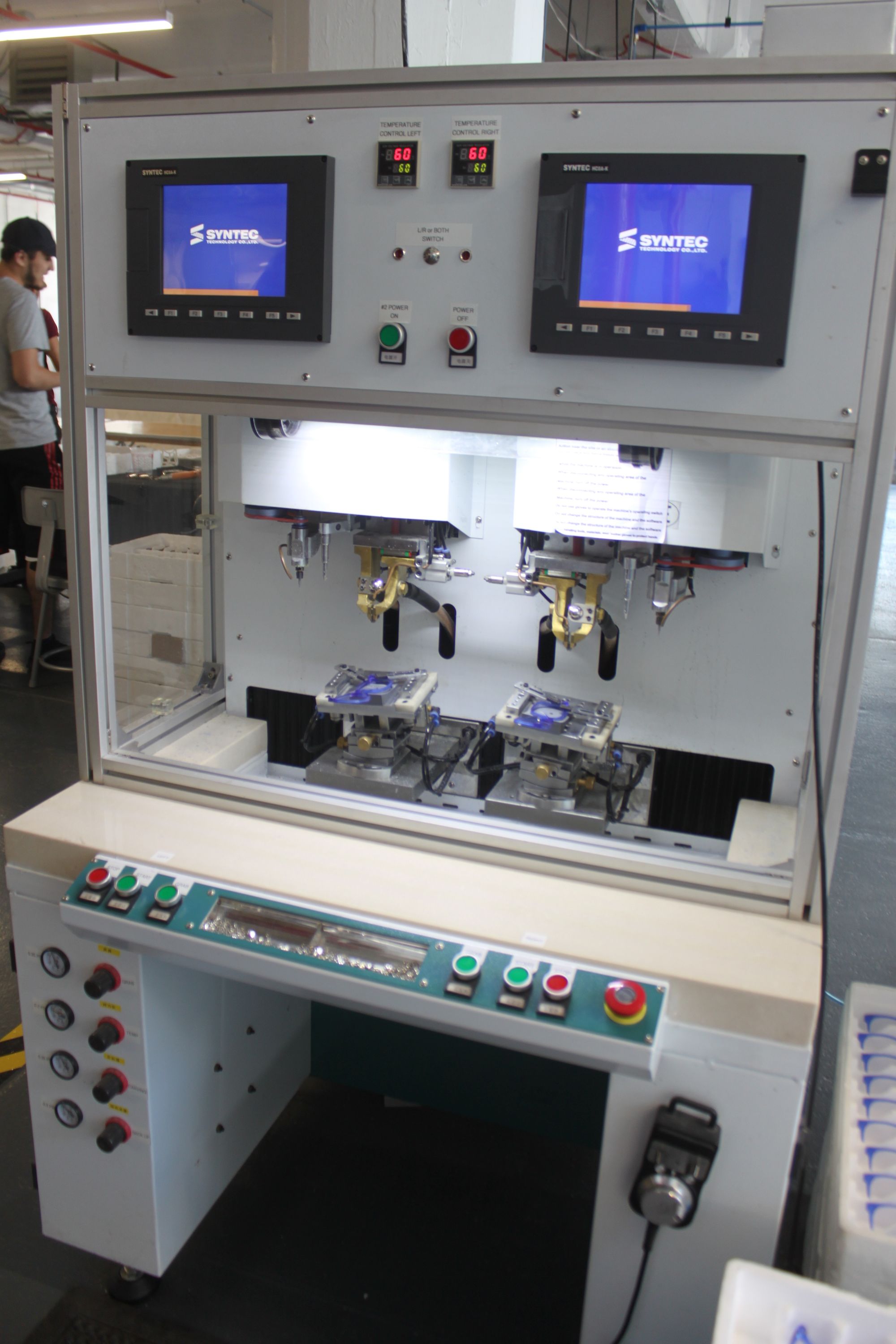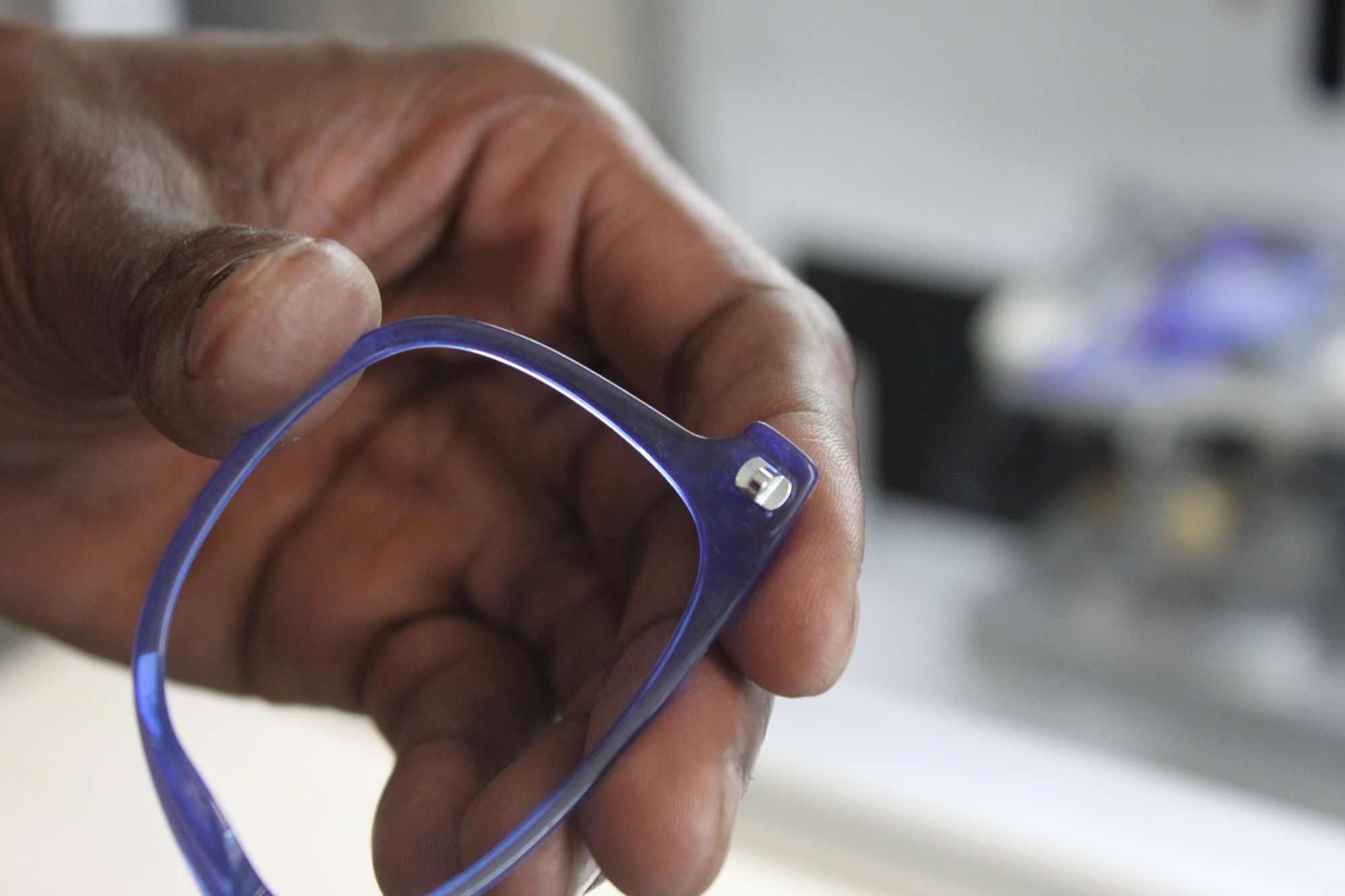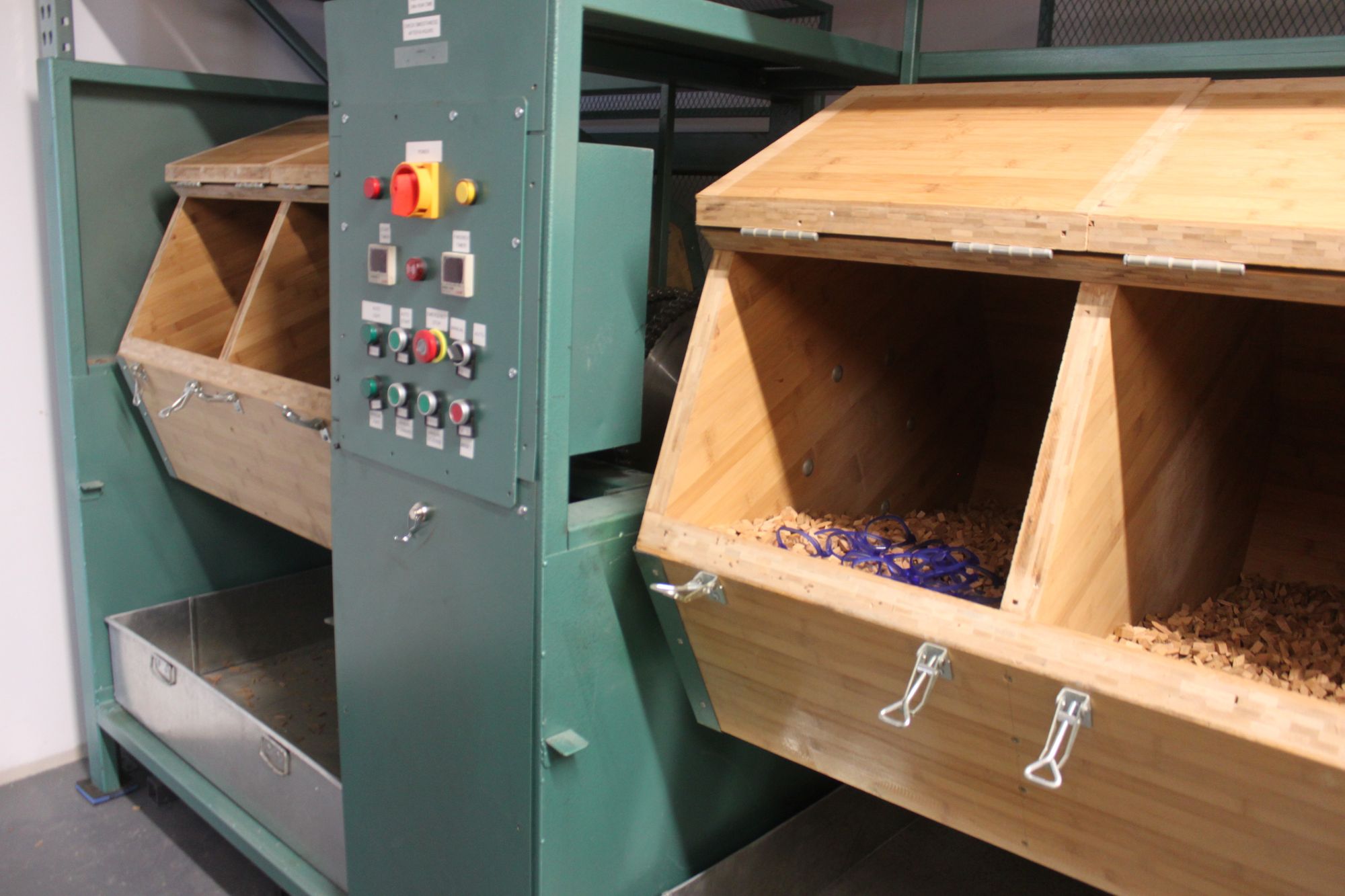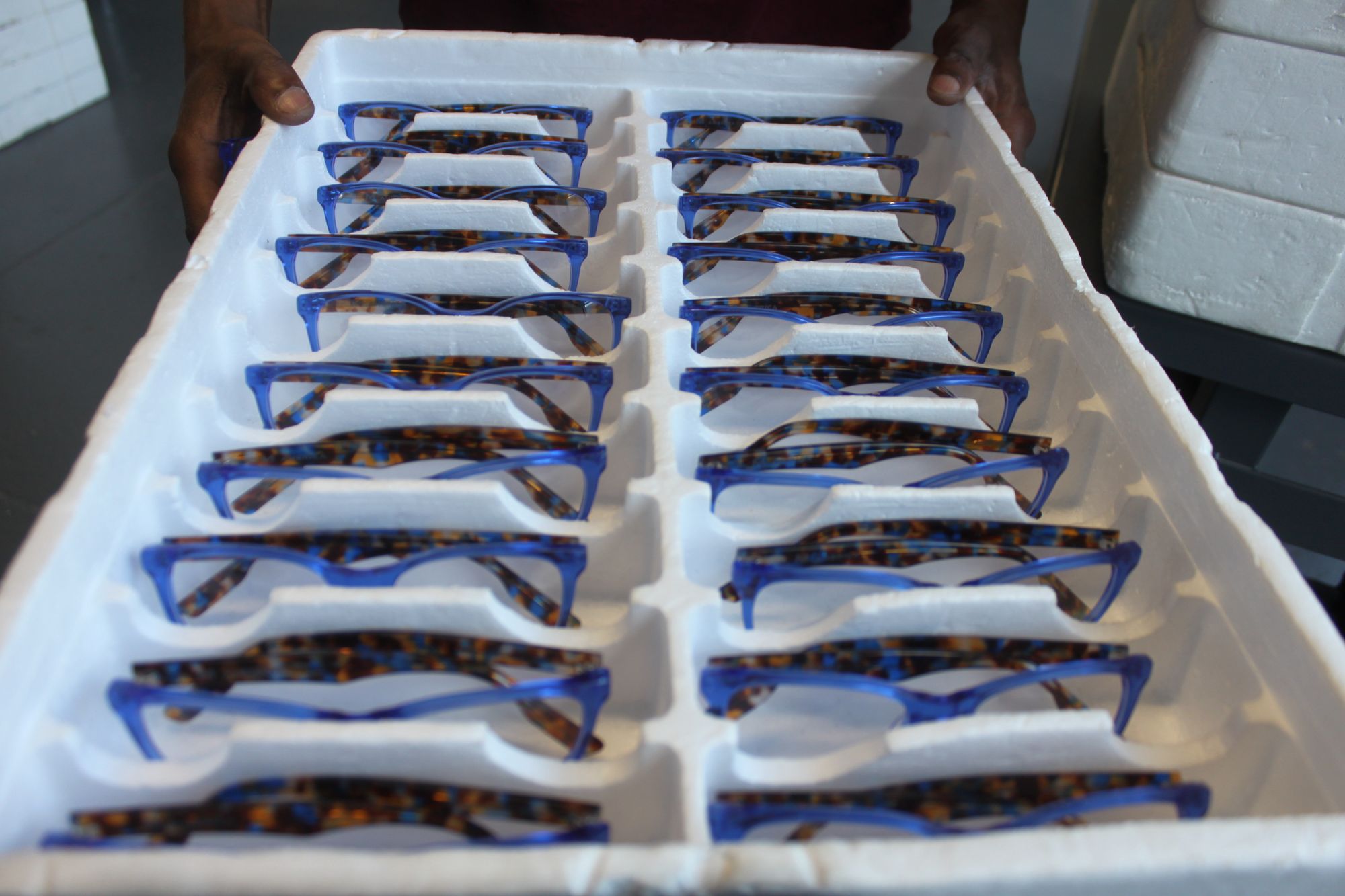 By the time Montoneri came on, Modo had already chosen Industry City as the factory's site. While she comes from Brooklyn, she wasn't aware of Industry City at the time, but the choice made sense to her.
"I think it had to do with the community. They knew it was going to be challenging and I think they thought it would be really important to be near a community we could rely on with other makers and businesses. While it hasn't necessarily been eyewear related, it has very much come in handy."
While setting up the factory, she did recognize that the space they had leased was too small and in December, after that one-year lease was up, they moved to their current space on 41st Street, doubling their square footage from around 6,000 to 12,000.
In addition to being active in the Industry City community – including working with the Innovation Lab – M Factory is also interested in engaging with the larger Sunset Park community. Hawes points out that "we've attended many community board meetings to advocate for the space. Industry City is expanding and providing a lot of jobs for people from the local community. We've been advocates for that and we try to make sure we hire from the community as well."
In fact, the majority (72%) of their 30 full-time employees live in Brooklyn and 24% are specifically from the Sunset Park area. And they're continuing to grow that staff. They've added up to 50 additional temporary workers when needed, and they're currently in the hiring process, hoping to add 5-10 more full-time employees in the coming weeks.
According to Hawes and Montoneri, M Factory is working on some new projects and clients. If they continue being as busy as they are, they might need to expand again. Eyeglasses might be small, but they certainly take a lot of room to manufacture well.
This post was sponsored by Industry City. If you would like to reach our readers, please contact us.