Local Pols Discuss ICE Threats in Sunset Park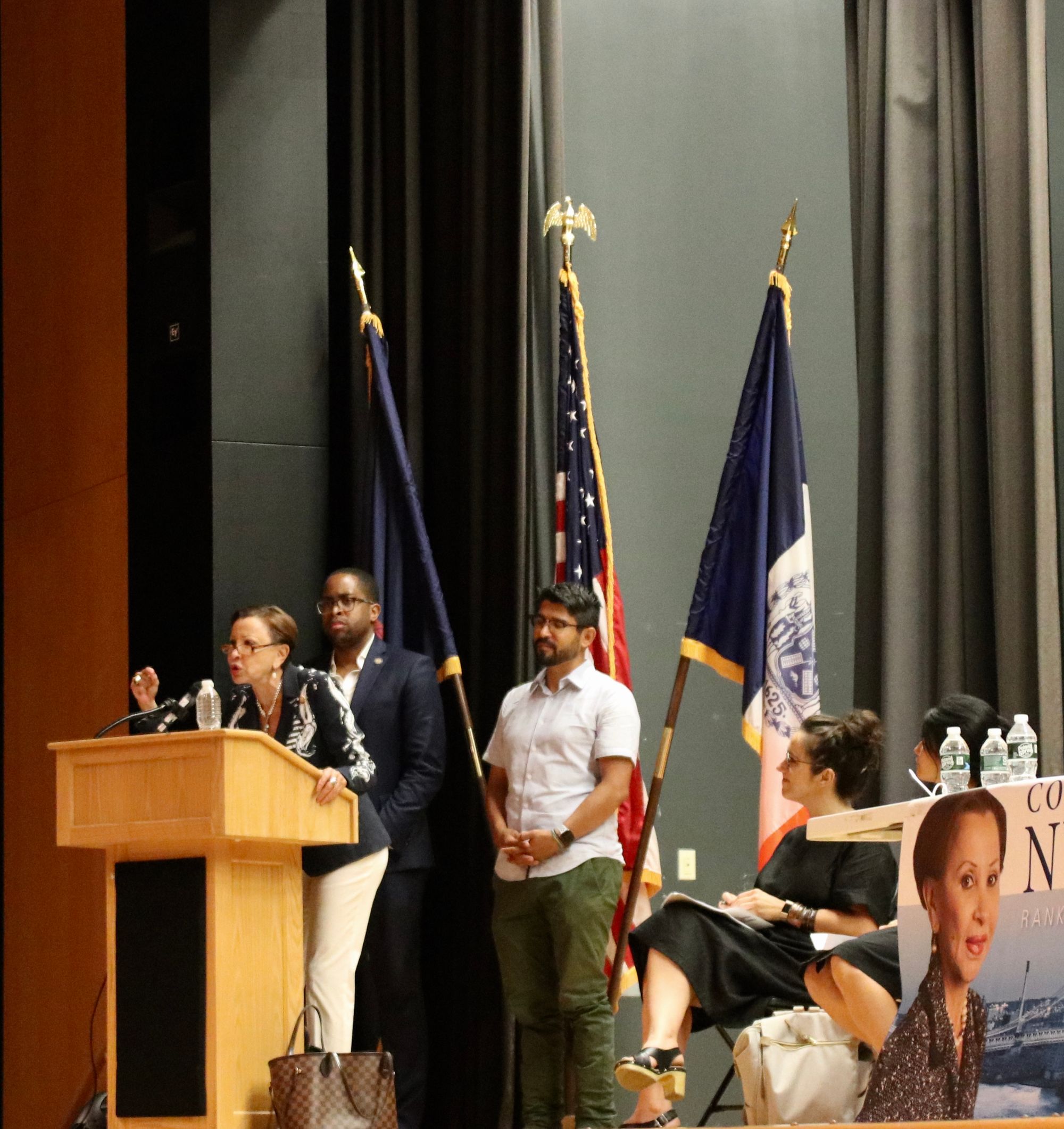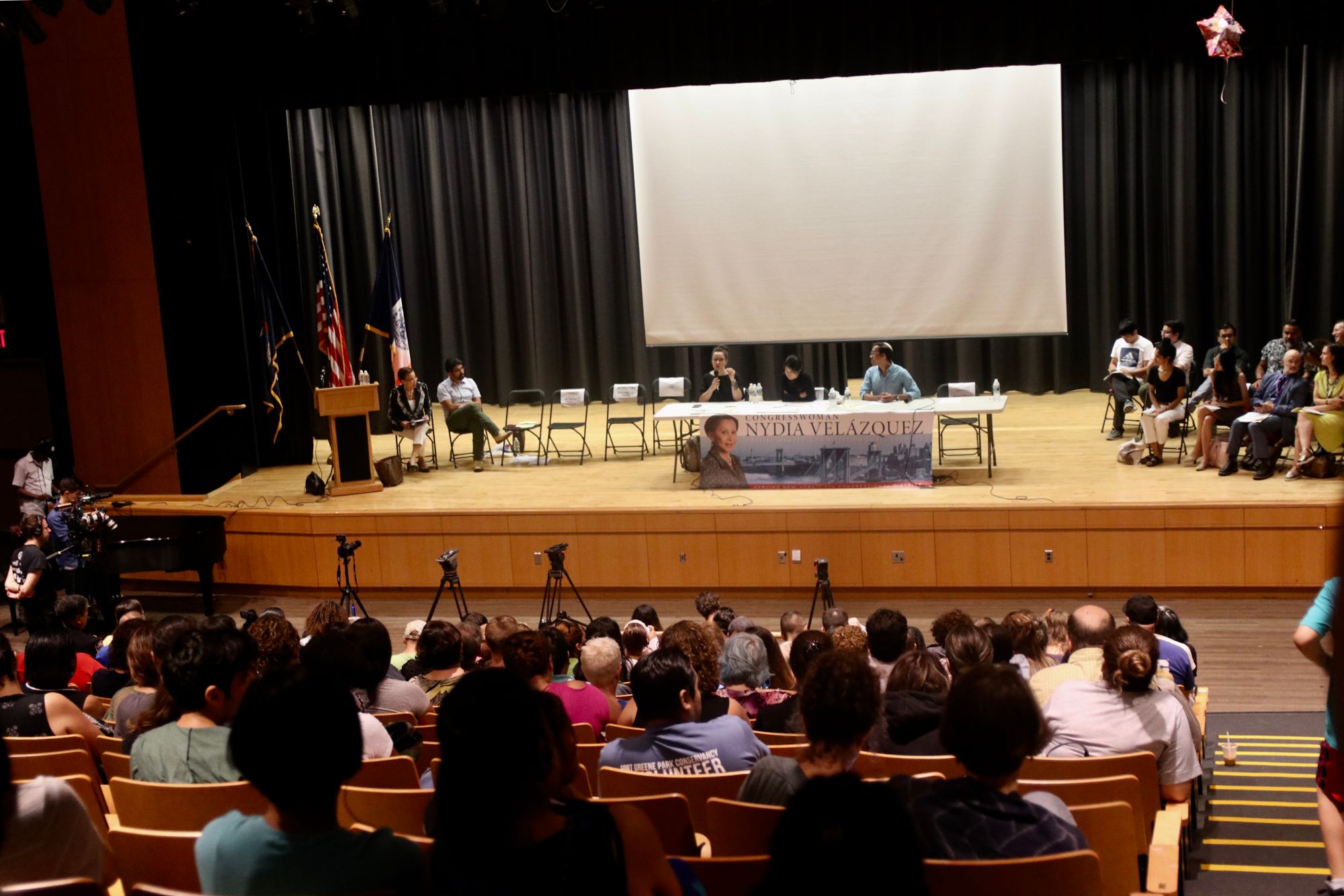 SUNSET PARK – Local politicians, community leaders, and several organizations met together in Sunset Park High School to discuss U.S. Immigration and Customs Enforcement (ICE) threats and deportations in the neighborhood.
Sunset Park has been a target for ICE. Since Saturday, July 13, there have been four reports of ICE raid attempts in Sunset Park. In Brooklyn, there was one in Midwood and one in Bay Ridge this week, the Mayor's Office of Immigrant Affairs (MOIA) confirmed. On Sunday, July 14, the day the ICE raids were scheduled by President Donald Trump, over 100 people gathered in Sunset Park to protest ICE and to show their support for the more vulnerable.
Congresswoman Nydia Velázquez, who hosted the forum yesterday evening, said she just got back from Washington D.C. Last week, she said she visited the Southern border with other members of Congress.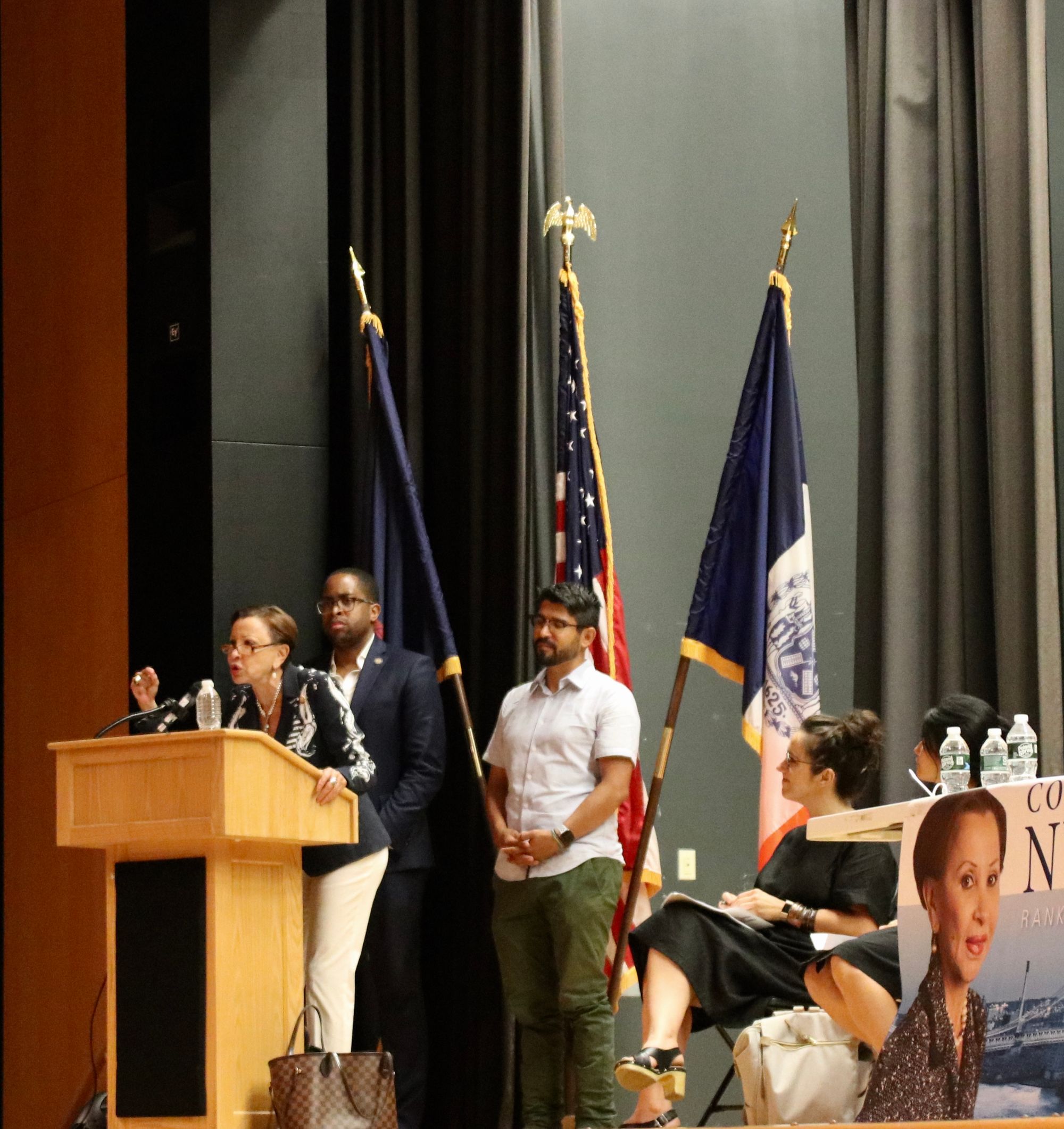 "I cannot put into words how painful it was for us to watch the treatment of human beings," she said. "This is not who we are. This is not how we treat anyone in this country. While we love to lecture other countries about freedom and liberty, we need to practice that right here at home."
She praised the work of local activists and community members who stepped up and made sure the community stayed calm.
"We all know that Sunset Park is a target. [ICE] will come back and come back, but they will leave without any arrests," she said. "This is Sunset Park. This is NYC. NYC is a city of immigrants. And in NY, We take care of our neighbors."
State Senator Zellnor Myrie spoke about the diverse community in Sunset Park. He said he's proud to live in such a community.
"I am a proud son of two immigrants. I would not be who I am today if it were not for our immigrant community," he said. "We are not going to stand by while the… criminal in the White House tries to attack our communities. We are going to work together. We are going to be relentless. And we will not yield to any act of this Administration."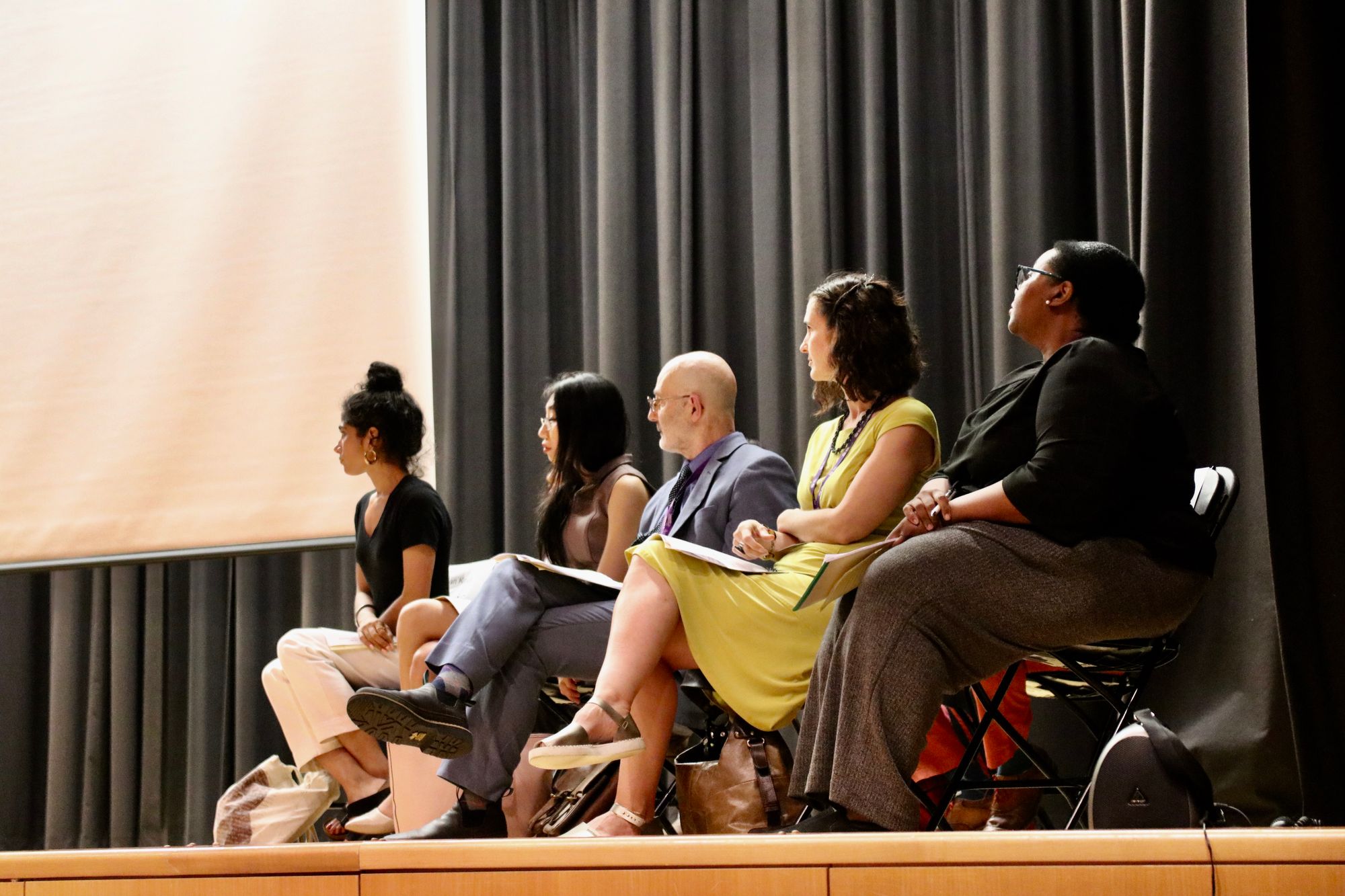 "We are going to stand up for our immigrant friends, our neighbors because they deserve it," he continued in a passionate speech. "This administration wants us to hit the panic button, but in this community, we're hitting the streets instead."
Myrie, along with Velázquez and Council Member Carlos Menchaca, received a lot of applause from the audience. Menchaca spoke about how the community got together after a horrible time.
"On Sunday morning, after the long Saturday of raids… the community was quiet. We were walking the streets in Sunset Park, people were not out in the parks, on the street," he said. "We felt that. For me, that's something I'm never going to forget. That's what happens when a community is traumatized. But, something else happened; our community came together."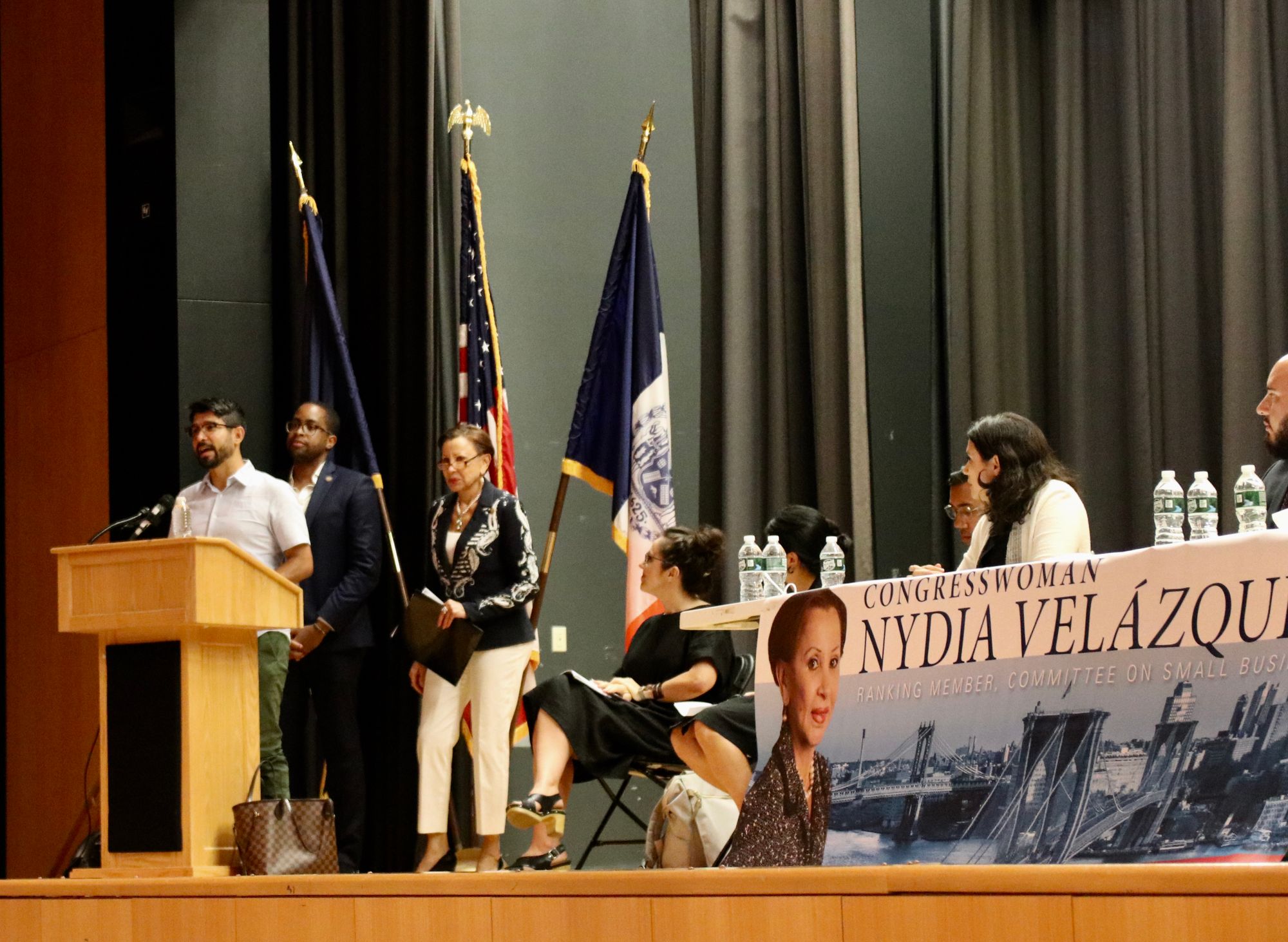 Menchaca proudly reiterated the fact that no arrests were made in Sunset Park and "No arrests will happen in Sunset Park today or ever."
"We want to show every community how to confront the man who is actually the one that is afraid because the courts are shutting him down," he said about Trump. "Because Congress will shut him down. Because we will shut him down. He's the one that is afraid and we are the ones with power."
MOIA Commissioner Bitta Mostofi thanked the entire community for its response to the ICE raid attempts.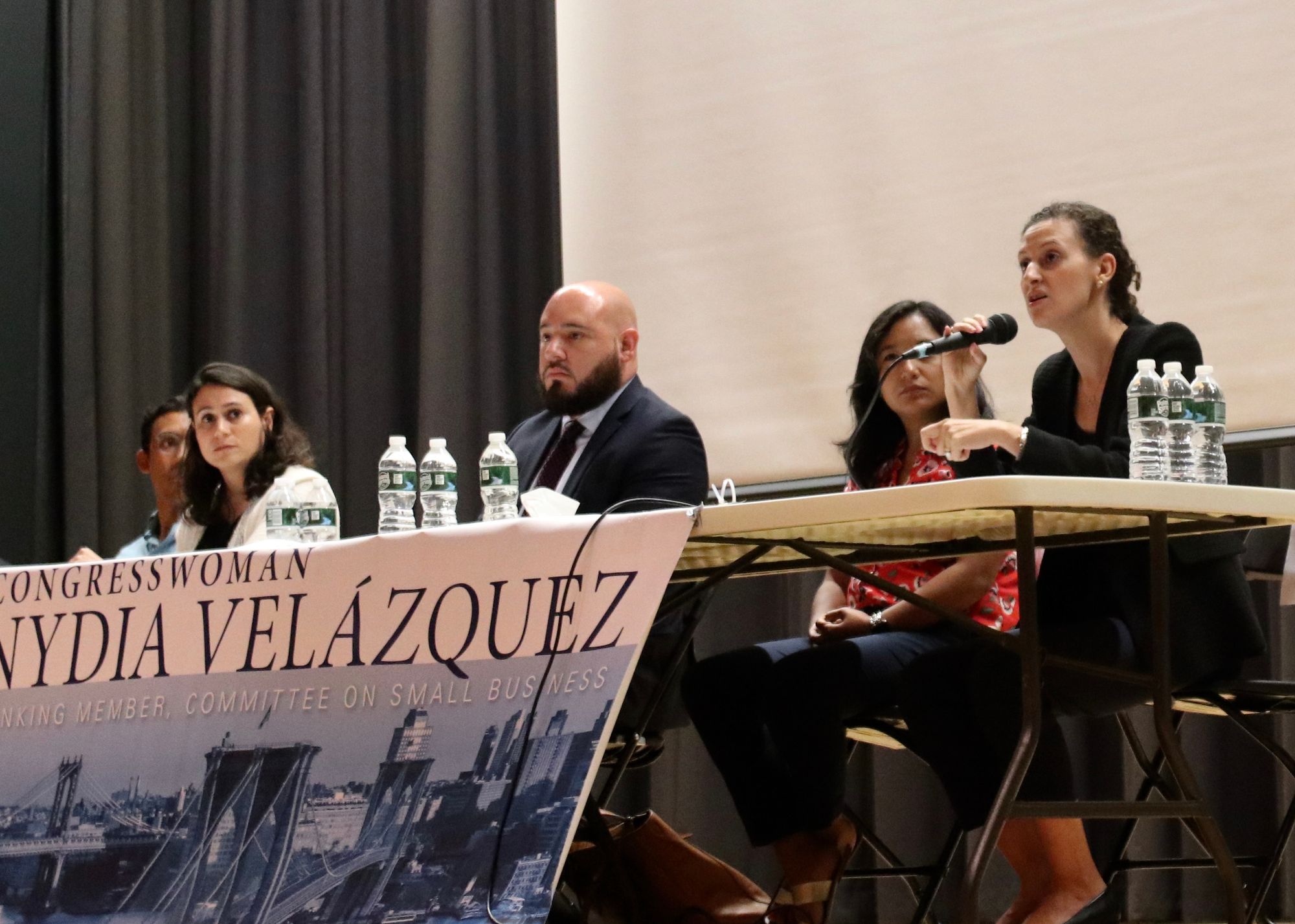 "This isn't something new for us at this moment in time. We've seen this barrage of attacks from the federal government and the Trump Administration since before he was elected. We've seen the realization of some of his threats that were waged in his campaign trail from the attempt to end Deferred Action for Childhood Arrivals (DACA) and TPS, to the Muslim Ban, to family separation… and terror that is being perpetuated in our communities with increased enforcement."
According to Mostofi, all of those examples have allowed the communities to come together to try and change the system.
"We will make sure our communities are treated with the dignity and respect they deserve," she said. "We won't leave anybody behind. That is the thing that will be everlasting."
To know your rights if ICE shows up at your door, read this. The safest thing to do is not open your door.