How's The Pothole Situation?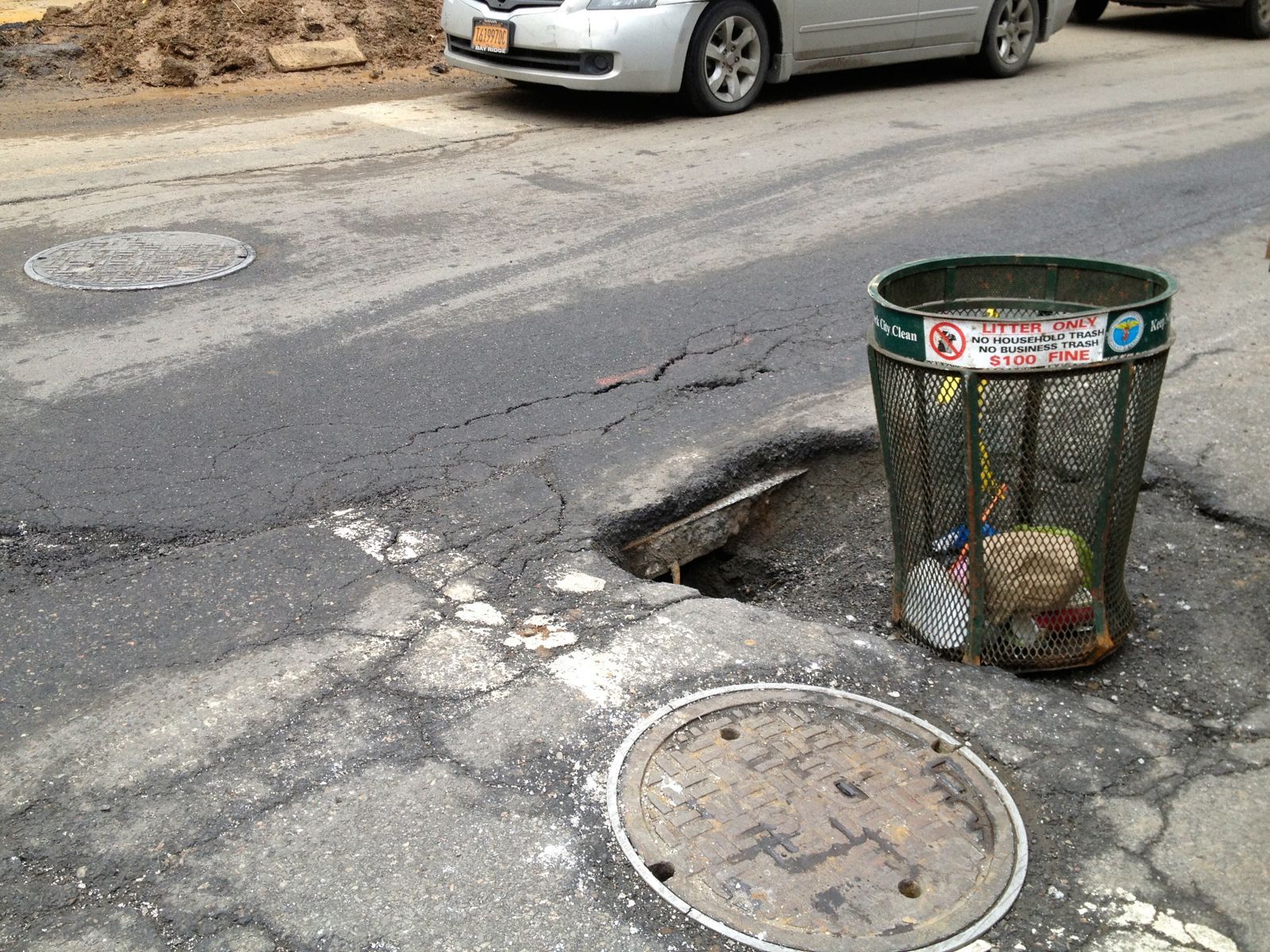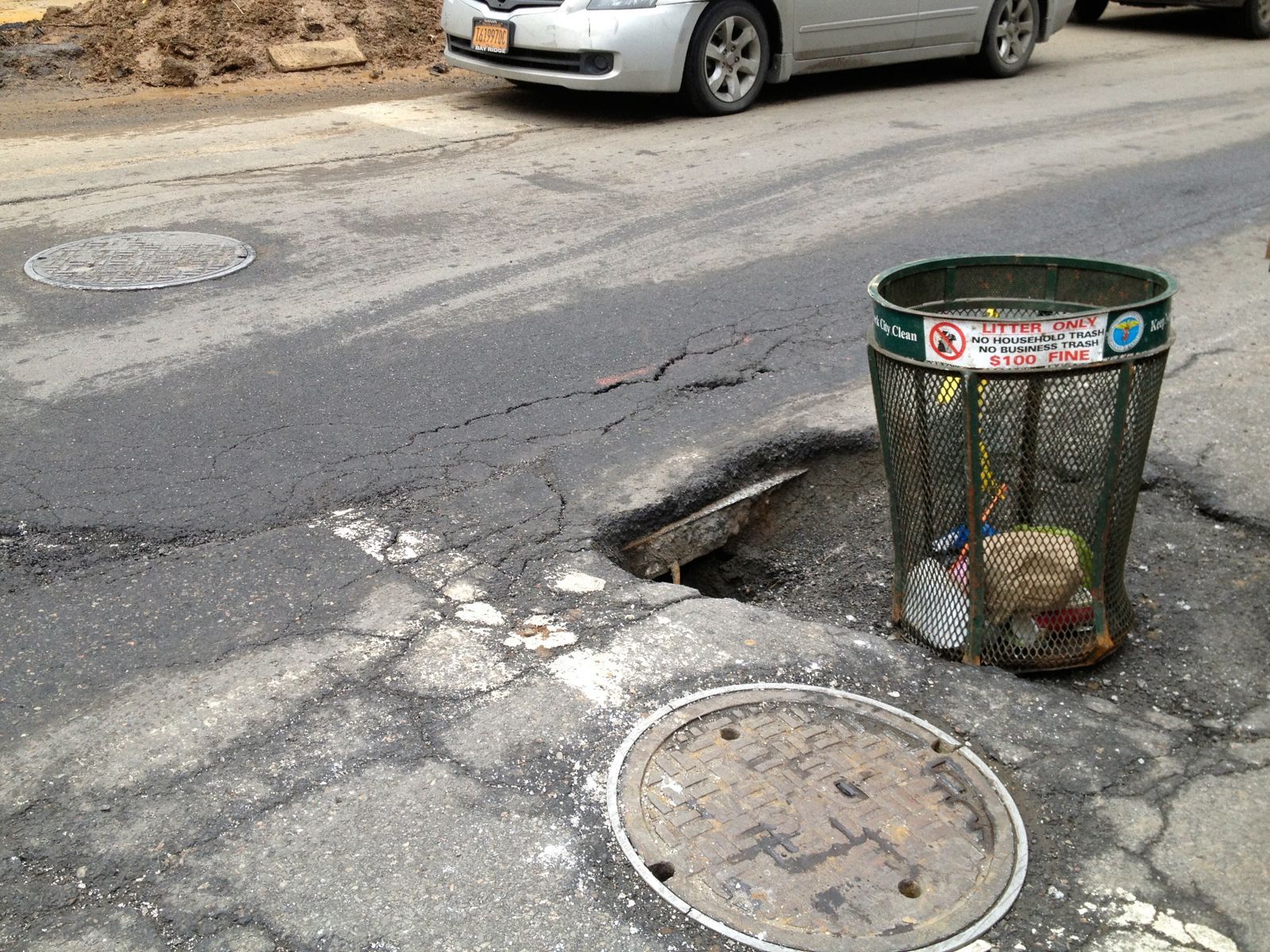 The city has filled in a record number of potholes so far this year — 113,131 to be exact, more than they did during the same time in 2012 and 2013 combined. And this morning, Mayor de Blasio, summoning his previously displayed shoveling power, got out there to try his hand at at filling potholes. Sadly for us, though, that was in Queens — because from the looks of things, we're not faring too well out here.
The one above, on 7th Avenue at President Street, is particularly nasty — more of a sinkhole, actually — with someone deciding it was best to warn folks about it by dropping a trash can into it. But there are others, like the one below on Prospect Place at Flatbush Ave (which is right next to another big one) that might not look at bad, but can be equally tough on car and bike tires, and the ankles of pedestrians.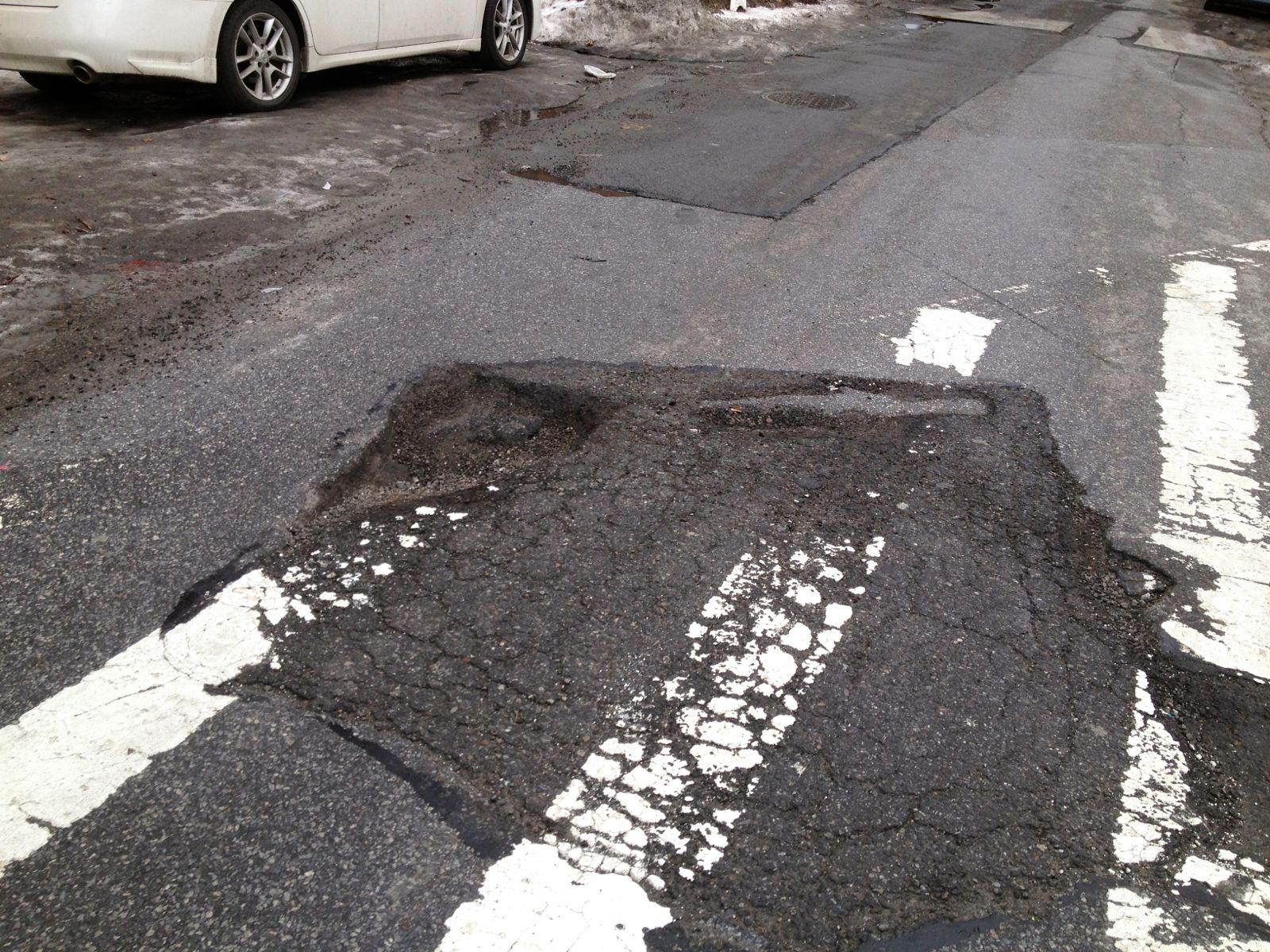 If you see any potholes out there, be sure to report them (as we did these) to 311, which you can do online, and they'll get to them…eventually.
So how's it going otherwise on Park Slope streets? Have you noticed more potholes than usual this year, or is it not so bad, after we dealt with so many streets being repaved this summer?