Flood Program Expanded To Include More Southern Brooklyn Homeowners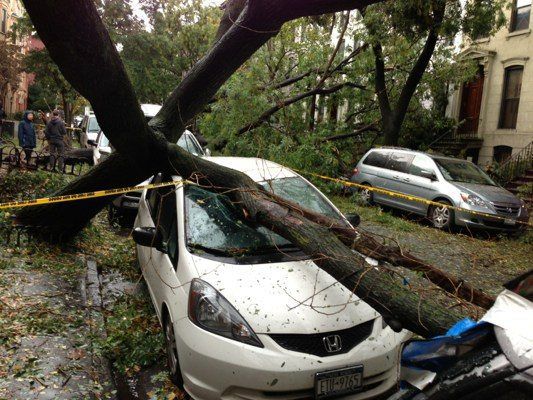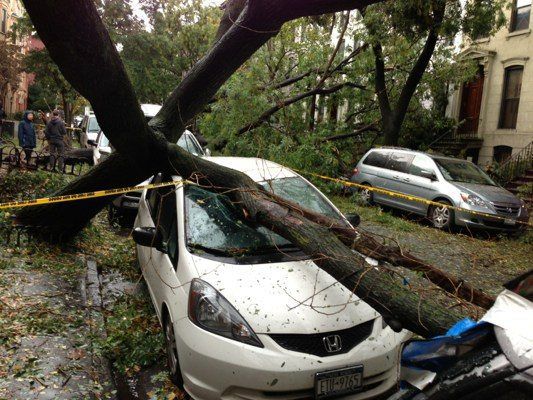 SOUTH BROOKLYN – After months of advocacy from Council Members Mark Treyger and Chaim Deutsch for additional Southern Brooklyn neighborhoods to be included in a flood insurance program, 2,500 low and moderate-income homeowners can now take part and potentially save thousands of dollars.
The program will now expand to Brighton Beach, Coney Island, Gerritsen Beach, Manhattan Beach, Seagate, and Sheepshead Bay. These are in addition to the already included Bergen Beach, Bensonhurst, Canarsie,  Gravesend, Marine Park, Mill Basin, and Red Hook.
The program, Home Resiliency Audit was created in 2016 by the Governor's Office of Storm Recovery (GOSR) and the Center for NYC Neighborhoods (CNYCN), helps flood-prone neighborhoods in Brooklyn and Queens by bringing "together engineers, home improvement contractors, housing advocates, and flood insurance experts to analyze each homeowner's flood risk and to create a plan for protecting property from future disasters while lowering flood insurance costs." The program also provides resiliency counselors that help homeowners find the best flood insurance, as well as free backwater valve installation to reduce potential sewage backups which are caused by floods for those who qualify.
District 47 Council Member Mark Treyger, who was also the chair of the Committee on Recovery and Resiliency at the time, argued for Southern Brooklyn to be included in the program at a hearing on flood insurance last year.
"Is there a consumer watchdog that makes sure that people are not being overcharged with flood insurance," Treyger asked at the hearing, "because according to advocates in studies that 80 percent of those New Yorkers who are paying flood insurance right now are overpaying, and they don't know it because their insurance carriers are using old outdated FEMA information. That's why we're pushing for these free home resiliency audits so they can get the free Elevation Certificate that could offset their costs. Is that correct? But who is the consumer watchdog to inform people that they're overpaying?"
Southern Brooklyn was severely affected by Superstorm Sandy in 2012. According to NYC Data, water near Sea Gate had reached 11 feet above ground level, close to two million people in NY lost power, and all six East River subway tunnels connecting Brooklyn and Manhattan went out of service because of the flooding. Southern Brooklyn was also one of the five hardest hit coastal areas in NY. Five years later, some of the damage is still there.
"I am very pleased to partner with Councilmember Mark Treyger and the Governor's Office of Storm Recovery to announce that free Home Resiliency Audits and backflow preventers will now be available in our Southern Brooklyn districts," Deutsch said. "Five years ago, Hurricane Sandy devastated our waterfront community, leaving significant damage in homes caused by floodwaters, heavy winds, and sewer backups."
"The Home Resiliency Audit program, administered through the Center for New York City Neighborhoods, will counsel homeowners about flood insurance reduction, offer risk mitigation measures like backflow preventers, and provide free elevation certificates. This is a huge victory for Southern Brooklyn, and I'm grateful to Councilmember Mark Treyger for joining me as an advocate and fighter for the communities that we represent."
Treyger also gave a shout out to Deutsch, thanking him for his partnership.
"I have advocated intensely to make sure all of Southern Brooklyn is included in this program because we must increase affordability, so I'm excited that GOSR and the Center have agreed to expand this much-needed assistance to more of our communities," he said. "This program waves substantial fees and cuts costs on monthly insurance premiums, saving our homeowners thousands of dollars."
"After Superstorm Sandy devastated our area, we need to continue building physical and financial resilience. Toward that end, this is a common sense victory for our working families. I thank my colleague, Council Member Deutsch, for his partnership."
For more information and to get started, check out the website here.