Historic Brooklyn Navy Yard Shipping Building To Receive $42M Renovation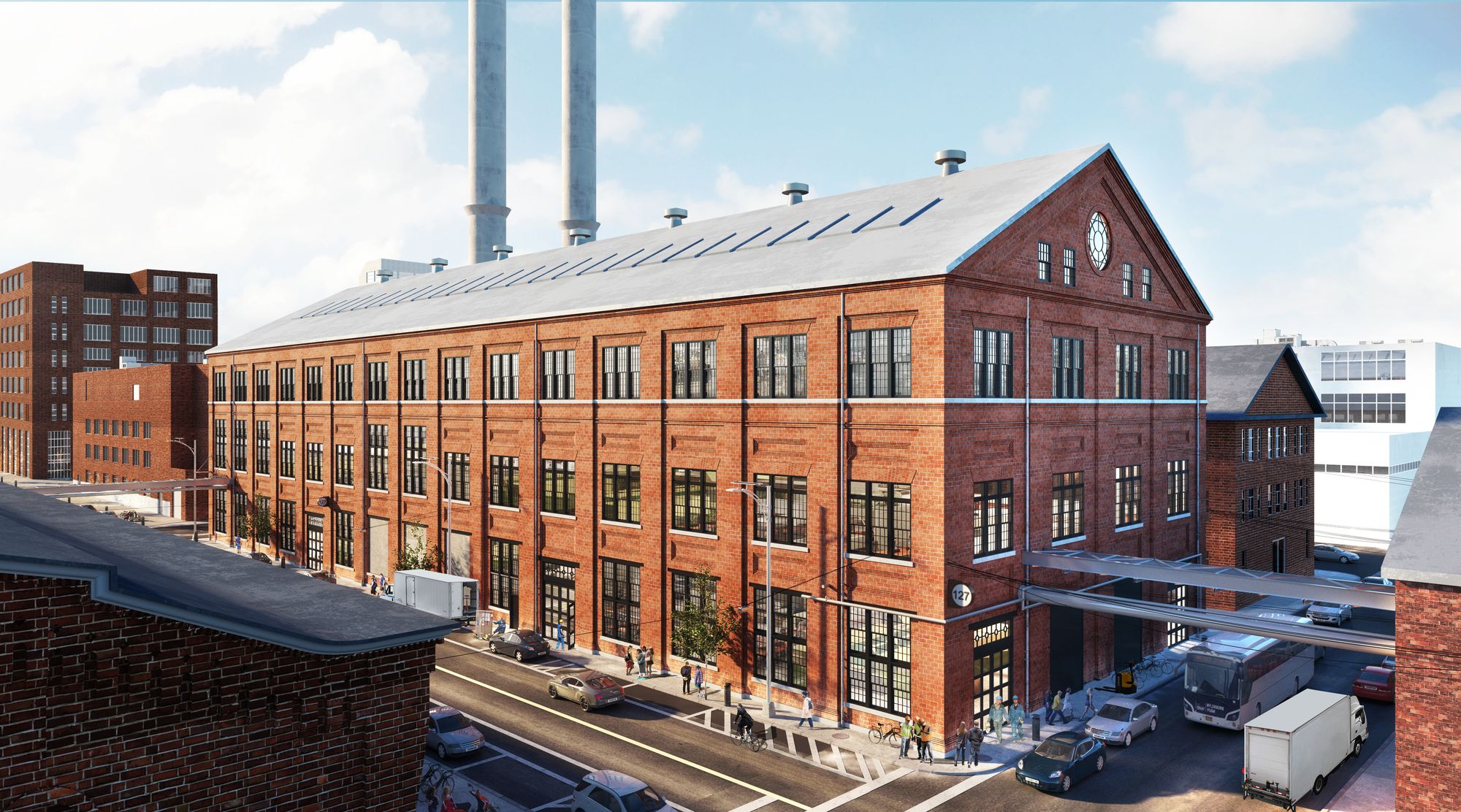 BROOKLYN NAVY YARD – The Brooklyn Navy Yard Development Corporation (BNYDC)  announced on Tuesday that it has secured $42 million in financing for the restoration of the historic Building 127.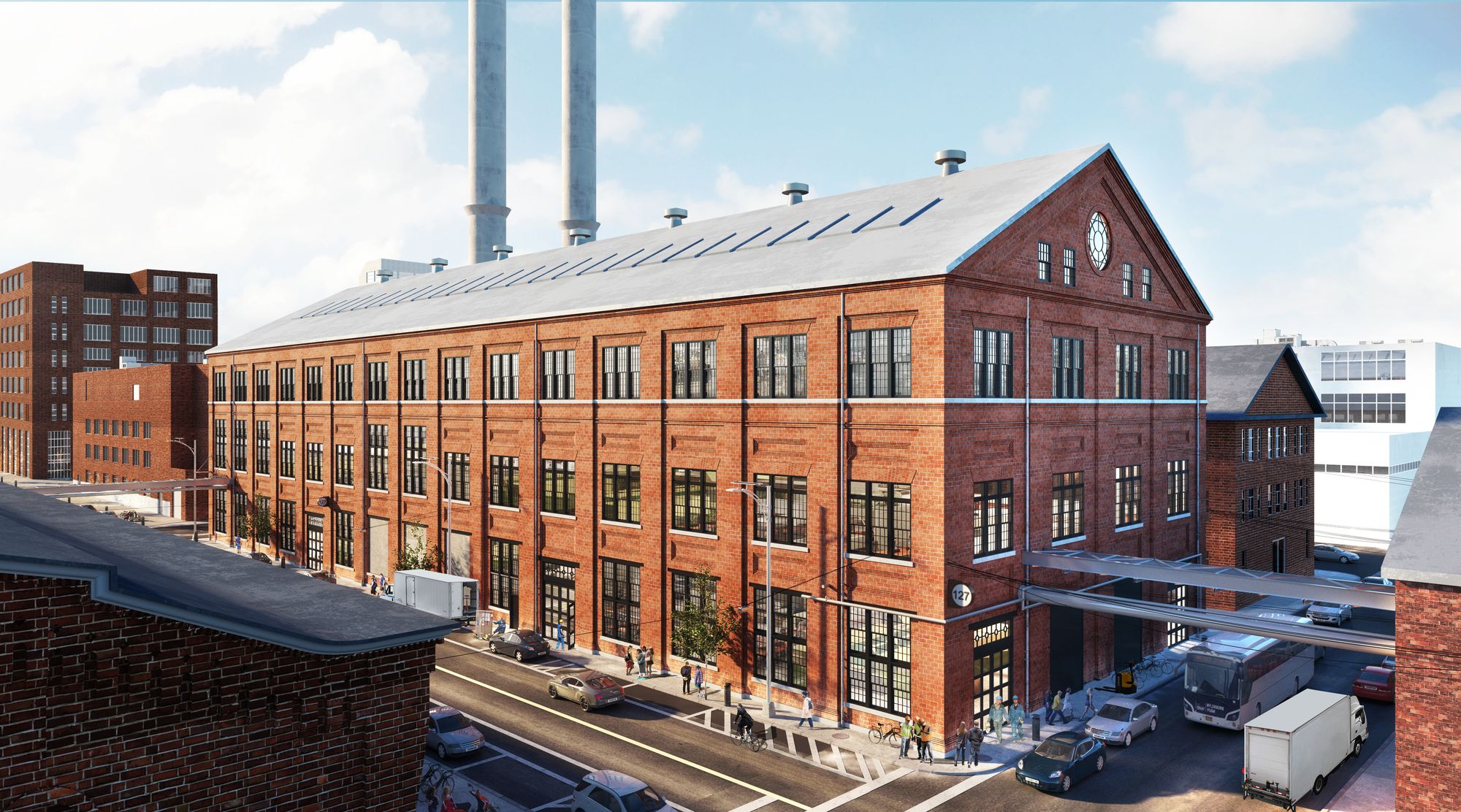 Originally built in 1904 for U.S. Navy boat construction, Building 127 is located on Morris Avenue between 3rd and 4th Streets. The building was most recently home to Cumberland Sugar Packing (the maker of Sweet 'N Low) until 2017.
The building's renovation, which will be the last historic building at the Navy Yard to receive an adaptive reuse design, will add 95,000 square feet of industrial and manufacturing space and create more than 300 permanent jobs. The gut renovation of the three-story building will include "reopening and replacing oversized windows; restoring original clear heights and column-free floorplates; and installing new building systems, bathrooms, modernized elevators and renovated loading docks," according to the BNYDC announcement. The restored Building 127 will offer high ceilings, views of the waterfront and the Williamsburg Bridge, and 30,000 square feet column-free floor plates—ideal for medium- or large-scale manufacturing.
Along with capital support from private and public partners including Goldman Sachs and Chase, financing was provided by Historic Tax Credits as well as New Markets Tax Credits. NYC Economic Development Corporation administers the New Markets Tax Credit Program, a federal income tax credit for investors who make equity investments in low-income communities.
Designed by S9 Architecture, Building 127 is scheduled to be completed by early 2020. The Navy Yard's current $1 billion expansion has restored a number of historic buildings on the site, including Building 92, a former naval officer's residence, and Building 77, a former Navy warehouse, according to Curbed. In November 2017, The Brooklyn Navy Yard debuted Building 77, a renovated 16-story building featuring one million square feet of space for manufacturing, design, and food businesses including Russ & Daughters, Catbird, Lafayette 148, and Situ.
A series of historic buildings at Admiral's Row were demolished in 2016 for a light manufacturing and creative office building developed by Steiner NYC as well as the new Wegman's supermarket, which is now slated to open in late 2019.