Harlem Globetrotters Surprise Pediatric Patients At The Brooklyn Hospital Center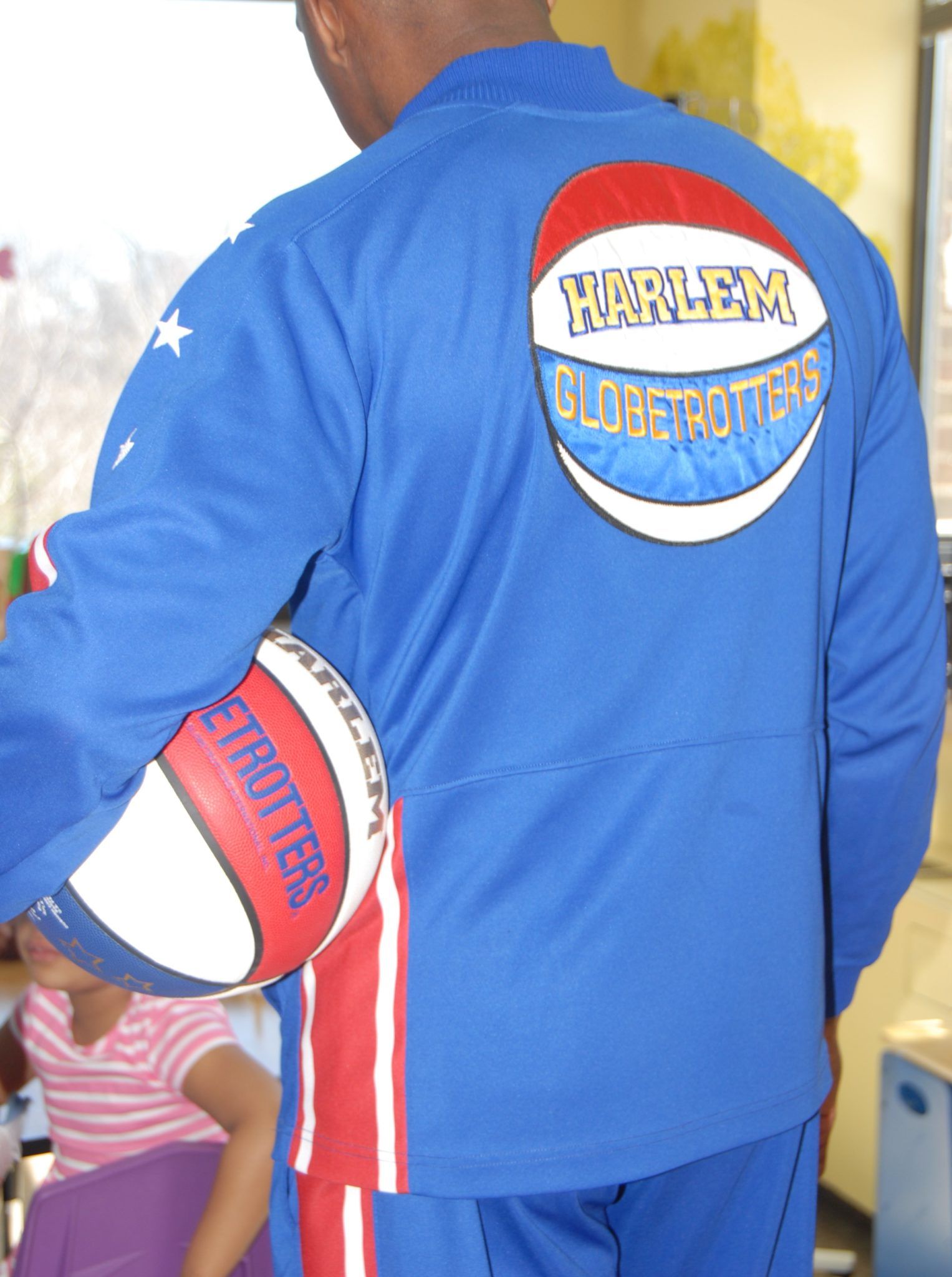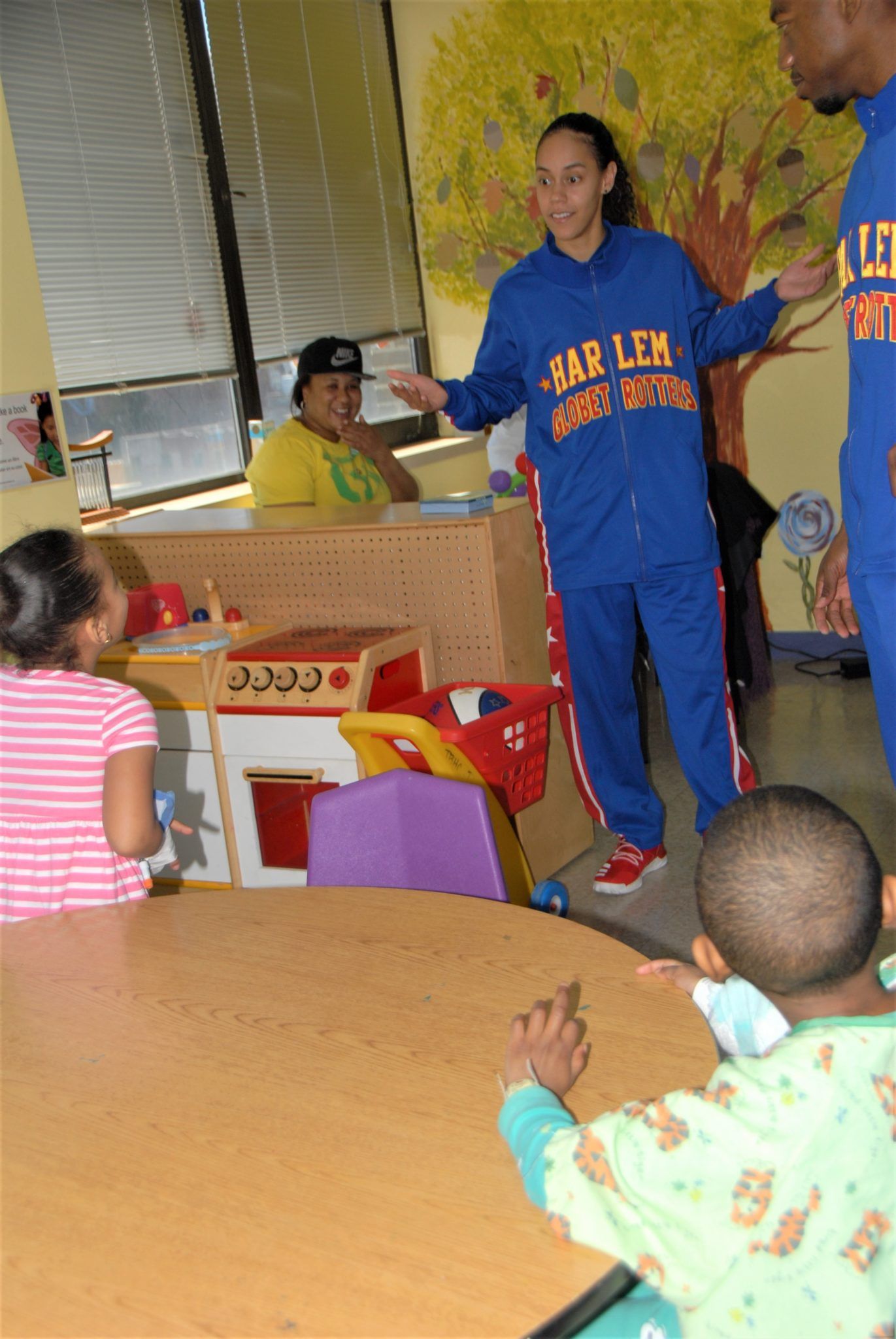 Two players for the Harlem Globetrotters paid a surprise visit to the young patients at The Children's Health Center at The Brooklyn Hospital Center on Thursday.
Hoops Green and Buckets Blakes dropped by the hospital located at 121 DeKalb Avenue yesterday afternoon and wowed the kids with tricks, signed autographs, and took photos with them.
Buckets Blakes holds the Guinness World Record for the most basketball underhanded half-court shots in one minute—six in 46 seconds!
A rookie from Lexington, Kentucky, Briana "Hoops" Green is the 15th female Harlem Globetrotter in the team's 91-year history.
One of four women currently on the team, Green tells BKLYNER that she's been playing basketball since she was 4-years-old. "I played all my life," she says, "I knew this is what I wanted to do."
"When I was six-years-old my aunt took me to my first Globetrotters game," she recalls. "I wasn't thinking, 'I want to play for this team,' I just knew that I wanted to play basketball. I wanted to play professionally…I wanted to be the first girl on the NBA."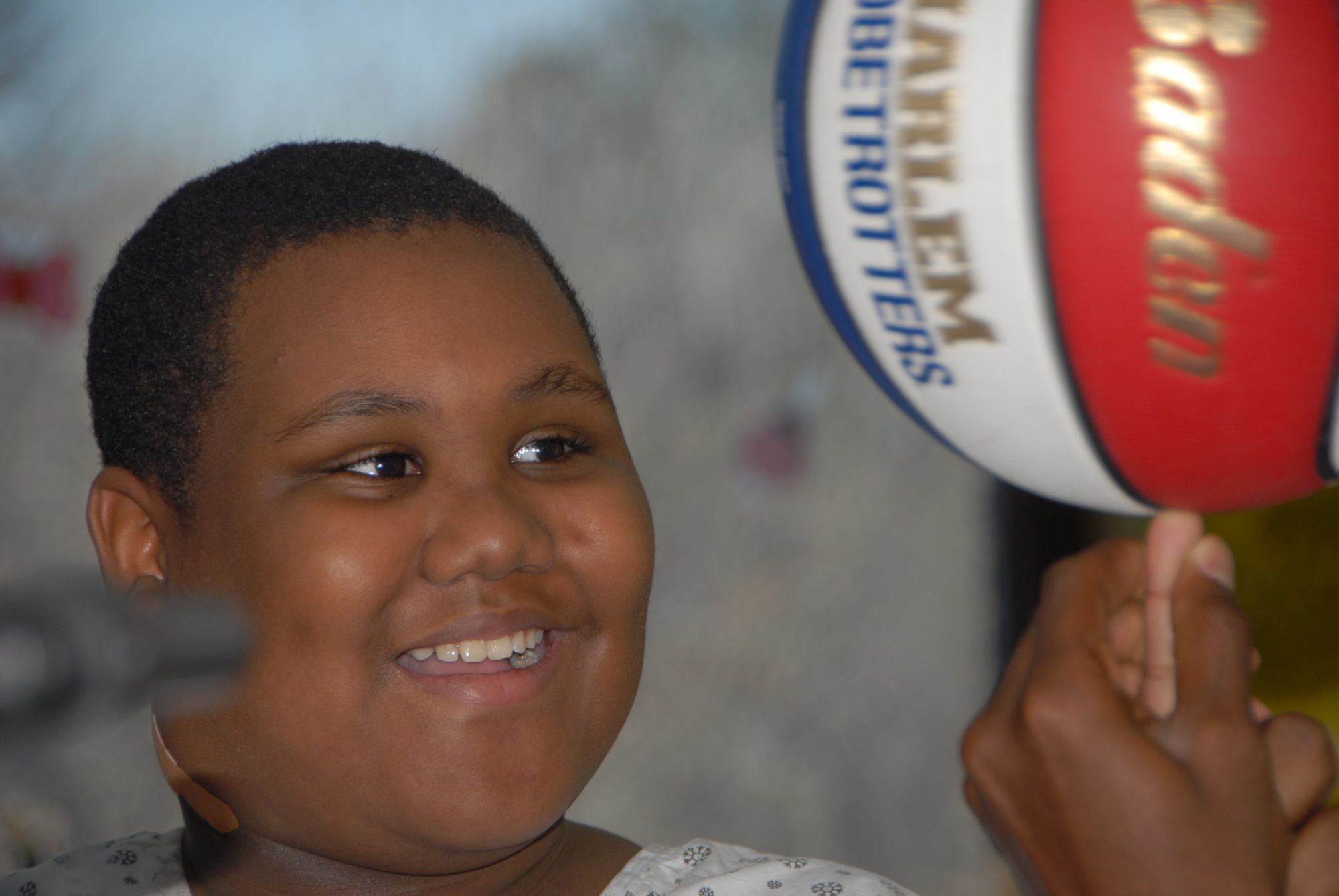 Over the summer, Green began posting videos of herself playing and performing tricks on social media, catching the eyes of thousands of viewers, including a Globetrotters recruiter who invited her to try-out for the team.
"I'm blessed to be a part of it," she says. "I'm having a lot of fun. It's a perfect fit for me—I love to play basketball. I love to travel and meet people… it's the perfect opportunity."
The Harlem Globetrotters will play at the Barclays Center on Sunday, April 2 where they will debut basketball's first-ever 4-point line. Situated 30 feet from the basket, the line will be more than 6 feet beyond the NBA's standard 3-point line.