Happy Pancake Day! Where To Get The Best Pancakes In Park Slope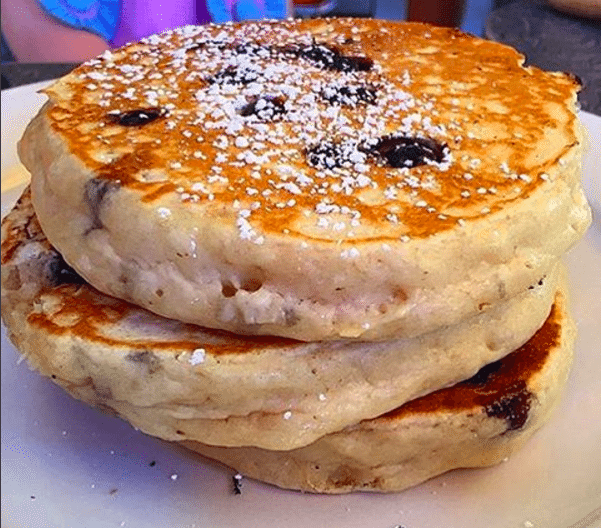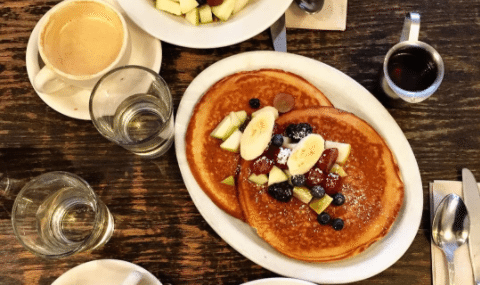 Tomorrow is the first day of Lent, which means today is Pancake Day!
Traditionally, Christians served pancakes on the day before Lent as an easy and delicious way to use up rich, indulgent foods like milk and eggs before 40 days of fasting.
Whether you observe the holiday or not, you can still enjoy a nice stack of pancakes! Here's a list of 7 Park Slope restaurants that serve up hotcakes.
Where's your favorite spot to grab a stack?
Alchemy
56 5th Avenue
Breakfast Mon-Fri 9am-4pm; Brunch Sat-Sun 10am-4:30pm
The winner for most unusual pancakes in Park Slope has to the the Sweet Guinness Pancakes at Alchemy. During breakfast hours, a plate will run you $10, and at brunch, it's $12.
Bar Toto
411 11th Street
Brunch Sat-Sun 11am-4pm
This cozy Italian bar and restaurant, a favorite of Mayor De Blasio's, serves Ricotta Pancakes with fresh fruit and whipped cream $13 during brunch on weekends.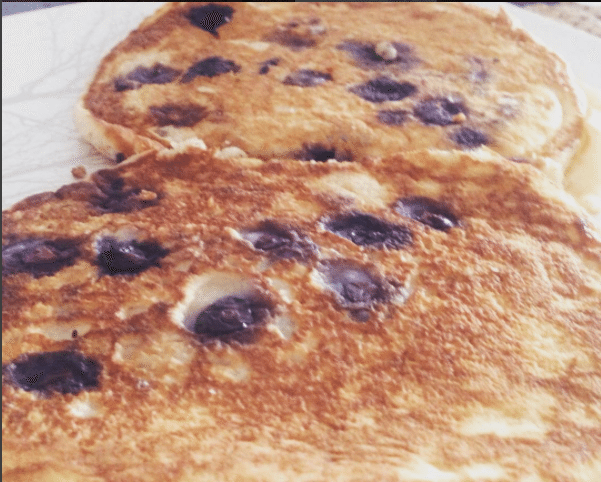 Benchmark
339-A 2nd Street
Brunch Sat-Sun 10am-3pm
Three fluffy buttermilk pancakes are $13, and you can get bananas, chocolate, or blueberries (along with homemade whipped cream) at no additional cost — and they won't bat an eye if you perhaps want both bananas and chocolate.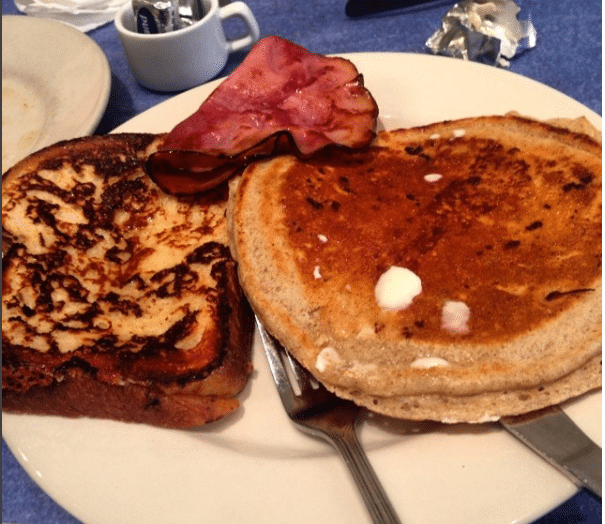 Cousin John's
70 7th Avenue
Breakfast Mon-Fri 7am-12pm; Brunch Sat-Sun 10am-3pm
With frosted layer cakes in the window, it's often easy to forget that Cousin John's is more than just a bakery. It's a nice spot to tuck yourself away in the back with a stack of whole wheat pancakes, which aren't as heavy or grainy as some other versions we've tried, and you have the option to add fruitthey may have at the moment — bananas, berries, apples.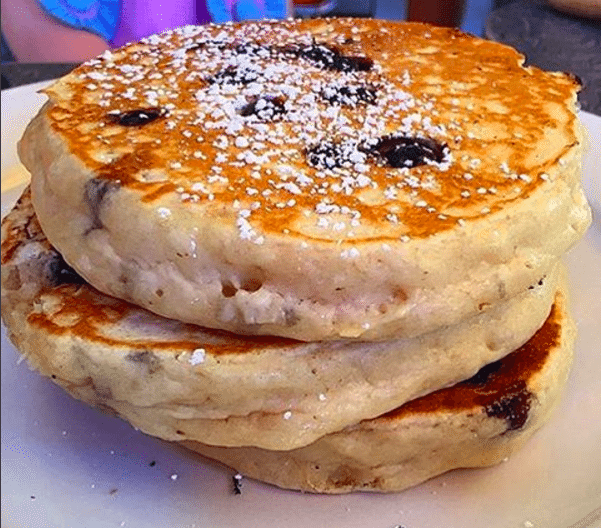 Dizzy's on Fifth
511 9th Street & 230 5th Avenue
Breakfast Mon-Fri 7am-4pm; Brunch Sat-Sun 9am-4pm
For $11 (until 4pm on weekdays, including coffee/tea, juice and a muffin basket) for a stack of three good-sized buttermilk pancakes seems reasonable, especially when they're this good ($2.50 for 2 toppings, $3 for 3 toppings). For weekend brunch they offer Strawberry and Banana Buttermilk Flapjacks for $15.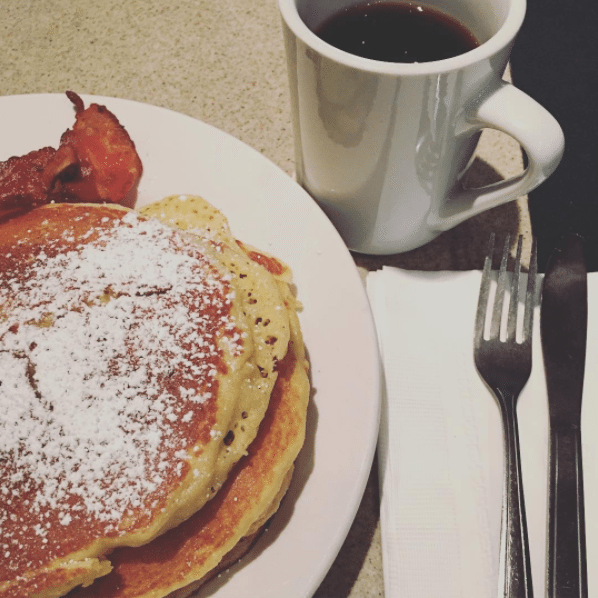 7th Avenue Donuts
324 7th Avenue
Open 24 hours
This 24-hour diner makes its pancakes from scratch, serving up 3 griddle cakes for $6.90. Breakfast is served all day, so you can get your pancake fix at any hour.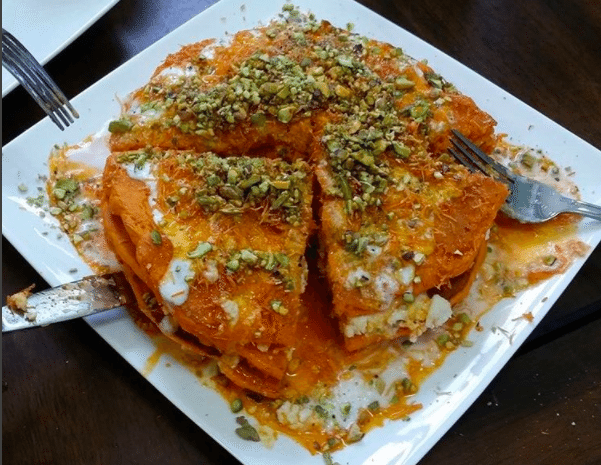 Taheni Mediterranean Grill
224 4th Avenue
Brunch Sat-Sun 10am-2pm
This new Mediterranean grill serves up homemade classics like falafel, hummus, and baba-ghanoush cooked by Mama, but for their weekend brunch menu, she prepares a Kunafah Pancake for $8.95, a riff on a classic dessert made with phyllo, cheese, syrup, and topped with pistachios.