Gumbo, Gin, Guacamole & More On Atlantic Avenue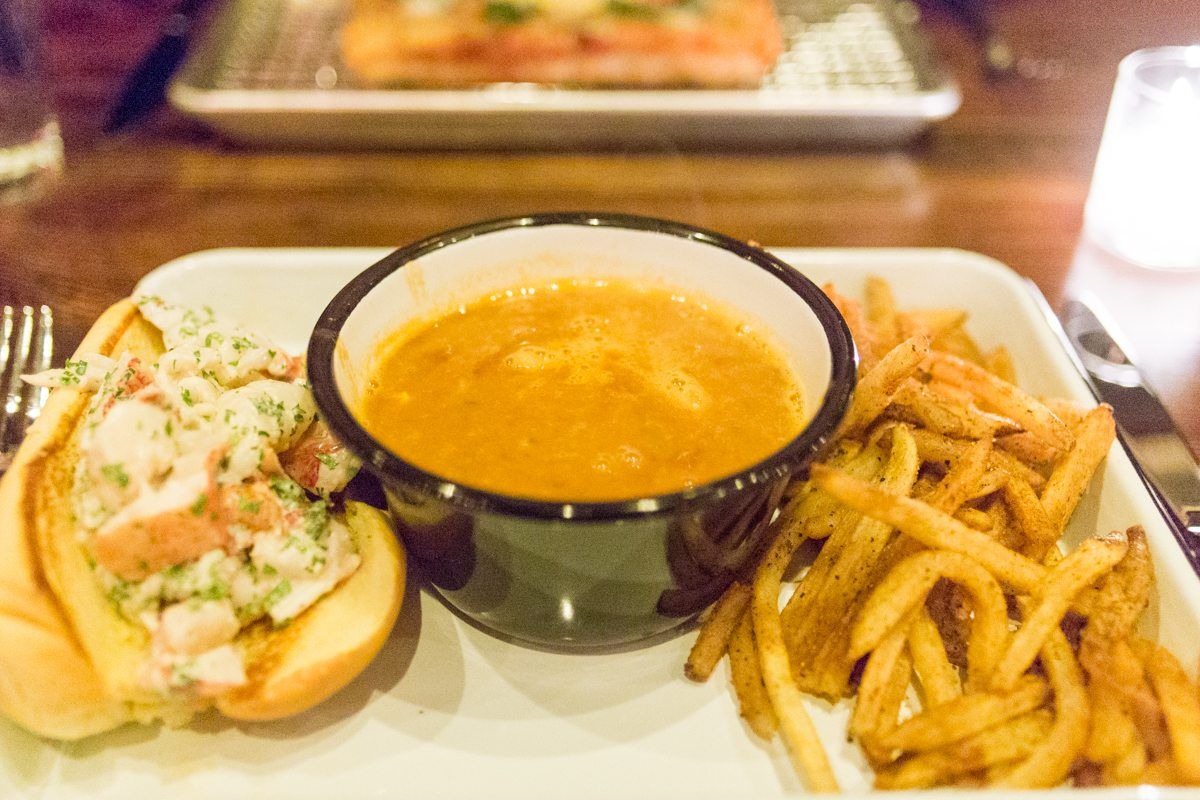 Here's a list of a few new eateries/bars that have opened up in recent months along Atlantic Avenue, spanning Cobble Hill, Boerum Hill, and Fort Greene.
If we've missed anything, feel free to let us know in the comments below.
Atlantic Social, 673 Atlantic Avenue (at S Portland Ave), 718-623-2852
Opened in February by the team behind Talde and the former Pork Slope and Thistle Hill Tavern, this huge space has 250 seats for diners split into 3 areas—the bar, the dining room, and a game room. The eclectic menu offers a spin on American classics and seasonal pastas, pan-style pizza, General Tso's Chicken Wings, burgers, and fried chicken.
Elsa, 136 Atlantic Avenue (between Clinton & Henry), 917-882-7395
After losing their lease in the East Village, the team behind Elsa revamped the former Last Exit bar on the far western end of Atlantic Avenue for their new home. Serving twenty creative signature cocktails and seasonal specialty drinks, the crew is excited to welcome both old and new friends to their elegant new digs.
Gumbo Bros, 224 Atlantic Avenue (between Boerum Pl & Court St), 917-909-1471
With a mission to "bridge the gumbo gap in NYC," the southern bros behind this eatery offer Brooklyn diners the Cajun and Creole fare of Louisiana. Opened at the end of 2016, this spot serves up gumbo (chicken & sausage, seafood, or vegan/gluten-free) and po' boys (shrimp, fried catfish, and roast beef with debris gravy). You can wash it all down with a NOLA chicory cold brew, a Louisiana craft beer (coming soon), or an Abita root beer float.
Poquito Picante, 497 Atlantic Avenue (between 3rd & Nevins), 718-246-1700
This new Mexican eatery opened about a month ago in the former Pardes Restaurant space near 3rd Avenue. The owners are waiting on their liquor license, but in the meantime, you can still drop by and enjoy huevos rancheros and pancakes at brunch, or guacamole, ceviche, tacos, tortas, and more Oaxacan-style dishes any time.
Ganso Yaki & Sushi Ganso, 515 Atlantic Avenue & 31 3rd Avenue
These fun and yummy Japanese restaurants sadly vacated their 3rd Avenue corner spot last October and the venue has been empty since. However a recent pass-by revealed new awnings on the facade. The signs on the doors say Atlantic J LLC plans to open a restaurant at the location and is seeking a liquor, wine, and beer license.
Does anybody know what's going into this space?