Grub Street's 'Absolute Best Of Park Slope' Fails To Recognize New Restaurant Blood
The editors of the "foodie site" Grub Street have been busy putting together lists of their faves in a series they call the "Absolute Best of New York" — covering date bars, gay dance parties, bánh mì, as well as many neighborhoods in New York City.
A few weeks back, Grub Street stepped into our neighborhood to weigh in on the Absolute Best of Park Slope.
Or did they?
Just to be clear, they weighed in. But have they been to the neighborhood recently?
"[Park Slope is] not the most exciting neighborhood in the city when it comes to eating out," writes Joshua David Stein, "but the neighborhood's dining scene seems to have hit its stride with restaurants like Talde and Sushi Katsuei leading the way."
We don't so much take issue with the restaurants that appear on this list — however it could do with some freshening up. With that said, here are their picks (listed in order).
And then, you'll have a chance to check out the restaurants we thinking should be under serious consideration.
Hugo & Sons (367 7th Avenue at 11th Street) has been open for a little over a year now. "[C]o-owners Rebecca Tory and her husband, chef Andrea Taormina, send out classics with just the right amount of détournement to keep things interesting," writes Stein. The author also lauds the layout: "[T]he most interesting part about the space is that it was, for years, the studio of unjustly obscure artist Leo J. Banks, the corner front is light and airy during the day and cozy at night."
Al Seabu (383 Fifth Avenue at 6th Street) opened late March 2015, and features a strong Malaysian menu. Stein touts the food over the atmosphere: "With its slightly elevated dorm-room décor, [Al] Seabu certainly doesn't glister, but the seafood-heavy Malay dishes that come out of the kitchen more than make up for it."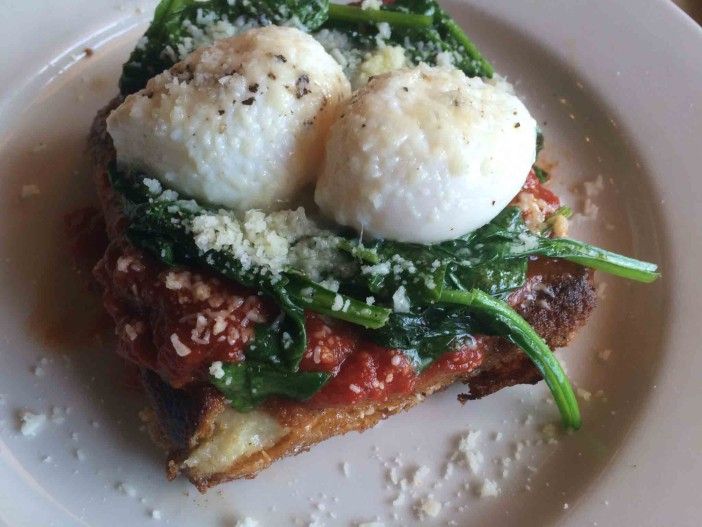 al di là (248 Fifth Avenue at Carroll Street) opened in 1998 when 5th Avenue was the wild, wild west as far as restaurants go. The northern Italian food mecca should without a doubt appear on any Park Slope "best of." So this go-to classic, which features a killer brunch as well as a regular menu, is an unarguable choice. And you'd be hard-pressed to find a neighbor that doesn't think chef Anna Klinger and wine expert Emiliano Coppa are at the top of their game. "It was, at the time, a weird delicious canary for gentrification to come," writes Stein. "Now it's a survivor."
Sushi Katsuei (210 Seventh Avenue at 3rd Street) is no stranger to accolades, receiving a New York Times Critics' Pick among other positive responses. The restaurant opened in October 2013 in an otherwise flooded neighborhood of Japanese food offerings. Stein writes that the place is "head and shoulders above any other Japanese restaurant in the zip code." And while this place is great, we'd be very curious to hear if you think this is the superlative neighborhood sushi joint. Because there are many.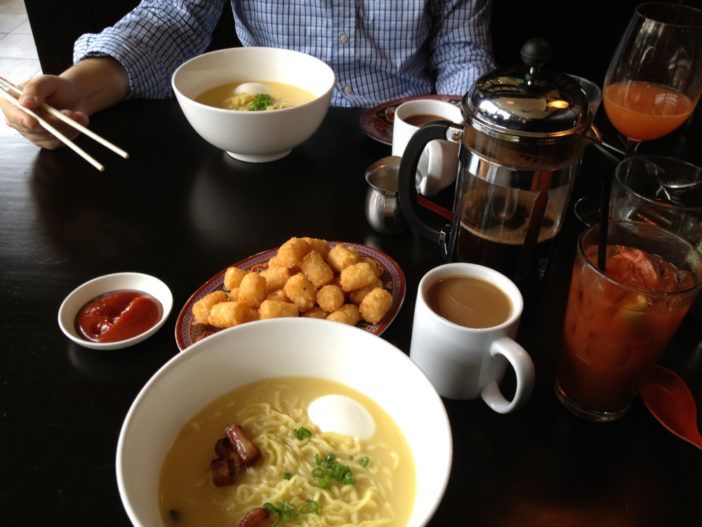 Talde (369 7th Avenue at 11th Street) certainly gives you a twist on the typical brunch menu, a popular option here, where you can get breakfast ramen ($12), named by L Magazine as the "signature dish" of the neighborhood. The place opened in 2012, headed up by Chef Dale Talde, David Massoni, and John Bush, who also own Park Slope's Thistle Hill Tavern and Pork Slope. Stein refers to Talde as the chef's "pièce de résistance," and lauds their kung pao chicken wings and crispy oyster-and-bacon pad Thai.
While we take issue with this list, the recent Best Dive Bars list was a strong one, and includes Farrell's Bar & Grill as well as Hank's Saloon.
---
So what's missing from this list?
Here are five which we believe absolutely need to be in the mix. If Grub Street didn't include them, we certainly want to: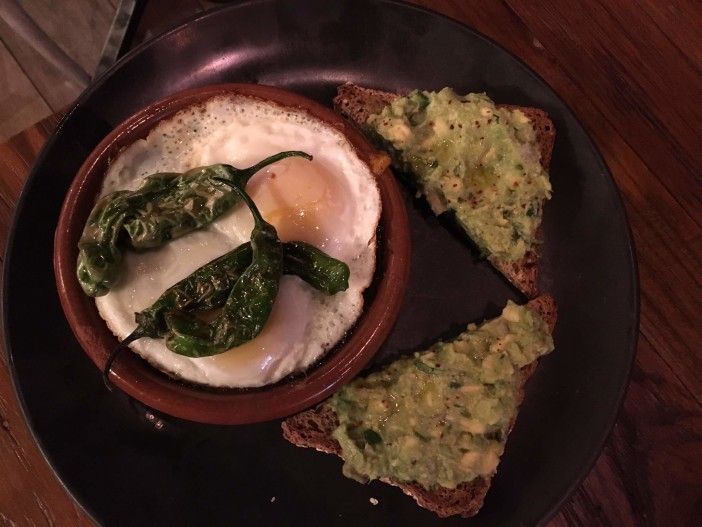 Either Bogota Latin Bistro (141 5th Avenue near St. Johns Place) or Miti Miti (138 5th Avenue (near Douglass Street). One of the two restaurants helmed by George Constantinou and Farid Ali have to be in the mix of the absolute best. Bogota opened up in 2005, while Miti Miti is about 18 months old now. The owners describe Miti Miti as "Mediterranean cuisine with inspirations from several European cultures in addition to foods found around the world. Hints of Greece, Italy and Spain are intermingled with Latin American and Middle Eastern influences" and Bogota as having a "Pan-Latin" menu. They both stand out, and Constantinou and Ali are ambassadors of this neighborhood.
Bricolage (162 5th Avenue between Degraw and Douglass Streets) opened in February 2015, so it's not exactly a newcomer. The chef team Ed and Lien Lin are often hard at work in their exposed kitchen. The name of the gastropub makes a lot of sense since the menu is an amalgam of tastes. They range from Pho and Summer Rolls — Vietnamese classics — to contemporary breakfast dishes with traditional Vietnamese flavors.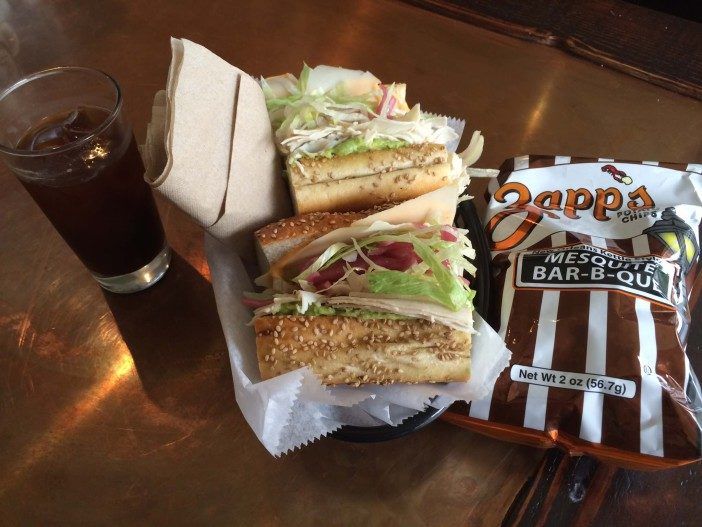 Southside Coffee (652 6th Avenue, corner of 19th Street) answers the vital question: "what's a neighborhood without a killer sandwich place?" For those who treasure the sandwich — call it a grinder, hero, hoagie, po'boy, sub, or wedge (yes, there are more regionalisms) — you know that making a truly great one isn't so simple. You have to have great bread, and the fillings have to complement each other. Chef Josh Sobel, who joined Southside Coffee after their menu expansion in September 2015, was previously chef at Mile End Deli and Court Street Grocers. It may be a low-key coffee shop, but their sandwiches are a must.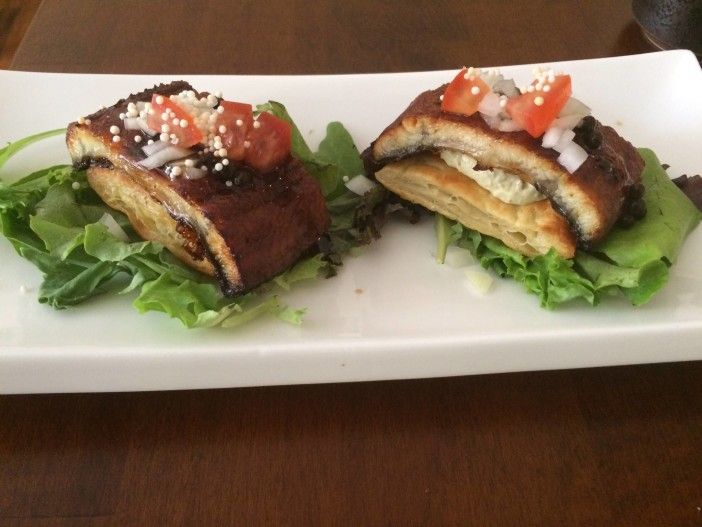 Wasan (440 Bergen Street (between 5th and Flatbush Avenues) opened in late-August of 2015, by owner Toshiyuki Koizumi (who prefers to go by "Toshi") and provides a well-curated menu. He is also one of only 326 "International Sake Sommeliers" in the world. Koizumi introduced us to the "culture" of Wasan in early September. He's joined by Owner/Chef Kakusaburo Sakurai, who brings detail and layers to each dish he creates. If you're a Japanese food connoisseur, you will enjoy their Kaiseki-style menu, which Koizumi describes as "high-end small tapas with extremely seasonal ingredients." And if you are a newcomer to this type of food, Wasan is a great place to start.
Yami-Ichi (206 Garfield Place) is one of the neighborhood's newest restaurants, an authentic Japanese izakaya which opened in March of this year. The place is a Japanese "gastropub" that serves tapas-style plates as well as a selection of sake and whiskies. These drinking establishments are very common in Japan. And while we haven't published our review yet, we'll tell you that it'll be a new "absolute best" in the neighborhood.
And how about you? Let us know about your "Absolute Best Of Park Slope" by commenting below or emailing us at editor@bklyner.com.